Everyone's fave pop diva Katy Perry made an appearance at the Brit Awards tonight, and she looked the very definition of the 🔥 emoji.
During the show, Katy took to the stage to do a performance of her new single, "Chained to the Rhythm", while surrounded by a whole bunch of houses.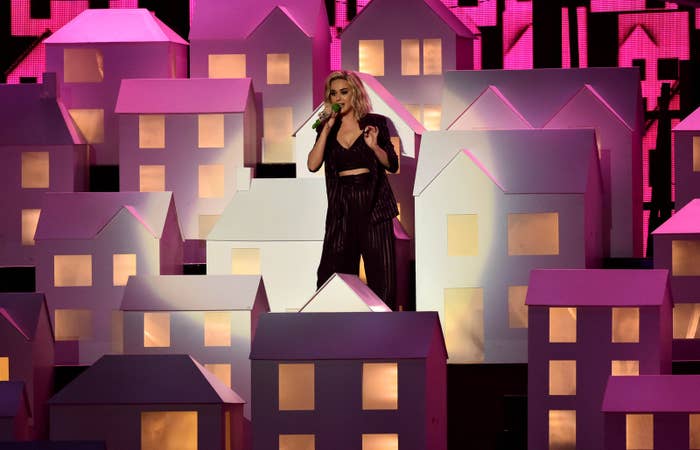 Midway through the performance, Katy was joined onstage by some pals*.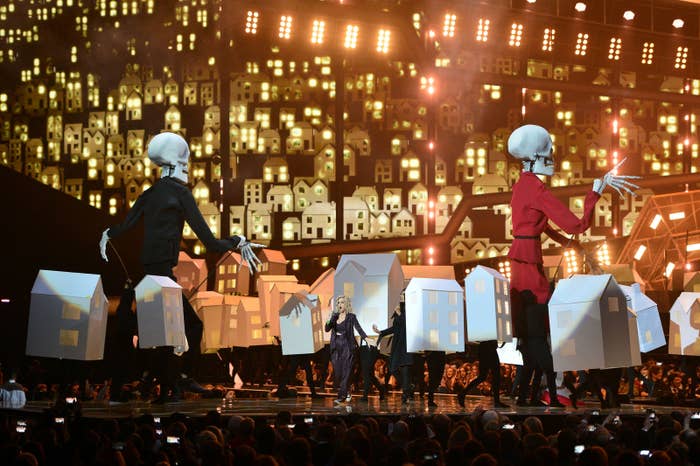 And it didn't take long for people online to notice a ~slight~ similarity between the giant skeletons and some – ahem – prominent public figures.
There's no denying the similarity in those outfits.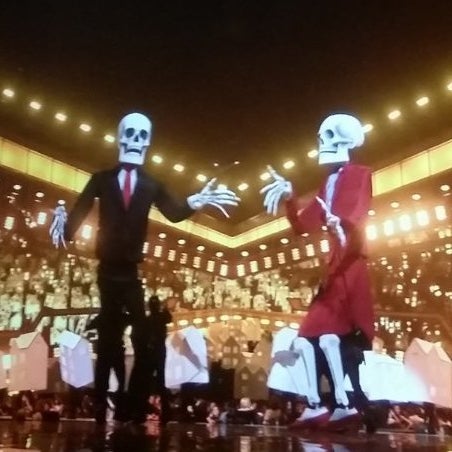 People were living for it.
And praised Katy for using her platform to speak out on social issues.
They thought it was a totally unexpected move from her.
But, most importantly, there were some pretty stellar puns.