The singer made the big announcement at the beginning of March in the music video for her song "Never Worn White", and later revealed that she and fiancé Orlando Bloom are expecting a girl due this summer.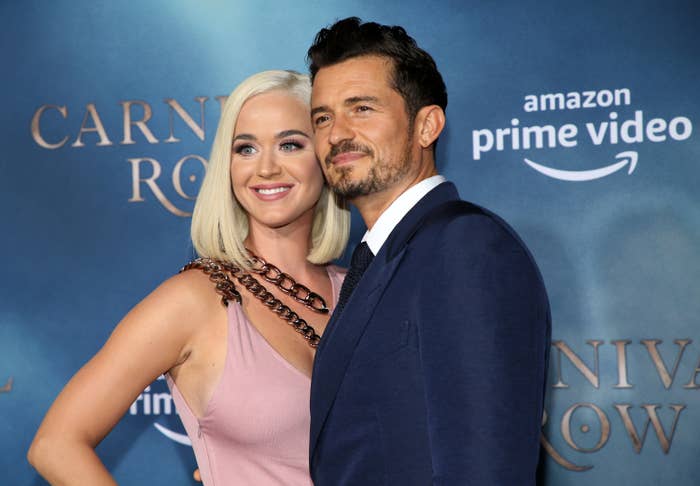 Of course, all of this means Katy is getting increasingly more pregnant while staying at home in quarantine due to the coronavirus.
And during an Instagram livestream with singer Cyn on Tuesday, Katy explained how quarantine has brought her and Orlando even closer together.
She went on to say that she doesn't expect to achieve "happily ever after" with Orlando, and opened up about how they help each other to improve.
She said:
You're always going to be working on yourself and your relationship... Your partner is your mirror. I don't know about you, but sometimes if you get me in front of one of those magnifying mirrors at a hotel, and I see my pores and whiskers, I won't leave the room for 30 minutes. I'm like, I can't believe I see all the things that I never saw and I need to work on. That's what your partner is.
Of course, Katy also took a moment to show off her bump, and I think it's safe to say baby Perry-Bloom is well on her way.
In a recent interview with Good Morning America, Katy opened up about one of the negatives of being pregnant during quarantine — namely, that she can't get her hands on her cravings whenever she wants.
And she also revealed in a Facebook livestream this week that there's one thing she ~is~ missing during her pregnancy: being able to drink.