Here's Why Jessica Simpson's Post About Breastfeeding Has Caused A Huge Debate On Instagram
"The measure of success is not how much you can breastfeed."
It's no secret that Jessica Simpson's most recent pregnancy — with her baby daughter Birdie — wasn't the easiest.
Throughout her pregnancy, Jessica was brutally honest about her struggles with side-effects like swollen feet and acid reflux. Plus the time she broke her own toilet seat just by sitting on it.
Since Birdie was born in mid-March, Jessica has been celebrating motherhood's little wins, and earlier this week she posted this photo of a full bottle of breast milk.
"This is what success feels like," she wrote in the caption.

Plenty of moms — including fellow famous moms Hilary Duff and Snooki — flooded the comments, congratulating Jessica on the achievement and agreeing pumping that much milk is a great feeling.


And many people said they were jealous Jessica was able to pump that much so soon after giving birth.



However, others took offence to Jessica's use of the word "success", arguing that it suggested mothers who choose not to breastfeed — or aren't able to — are failures.

Some people shared their own experiences of being unable to breastfeed, calling it "heartbreaking".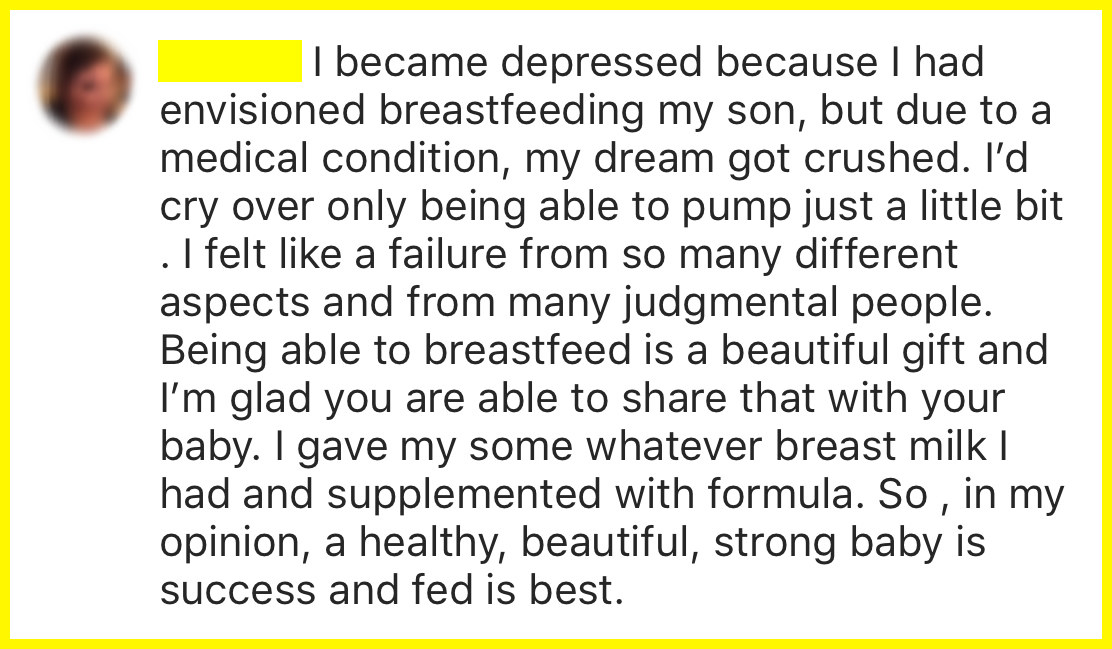 While others took the opportunity to remind other mothers that the important thing is that your baby is fed.


"Success is raising a kind child," one commenter said.

But plenty of people jumped in to defend Jessica, saying she probably never intended to bash anyone, and was simply celebrating a "personal victory".


"She's allowed to be proud of her success. It's HER success!" one person wrote. "Another mother's success will be different."

"For me this is success in her efforts and has absolutely nothing to do with what you were or weren't able to do," another said. "Look for the negatives and that [is] all you will ever find."