If you were a fan of It — the most successful horror movie of 2017 and the cause of many, many nightmares — you'll probably know it's getting a sequel, It: Chapter Two, set to be released later this year.
Ever since the sequel was announced last year, we've been teased with info like a poster and photos of the actors who'll be playing older versions of the kids from the first movie.
Other than that, we don't really know much about what's actually going to ~happen~ in the movie*. Until now.
Jessica Chastain — who's playing an older Beverly Marsh in the sequel — appeared on the Tonight Show on Wednesday and revealed one seriously creepy detail about the movie.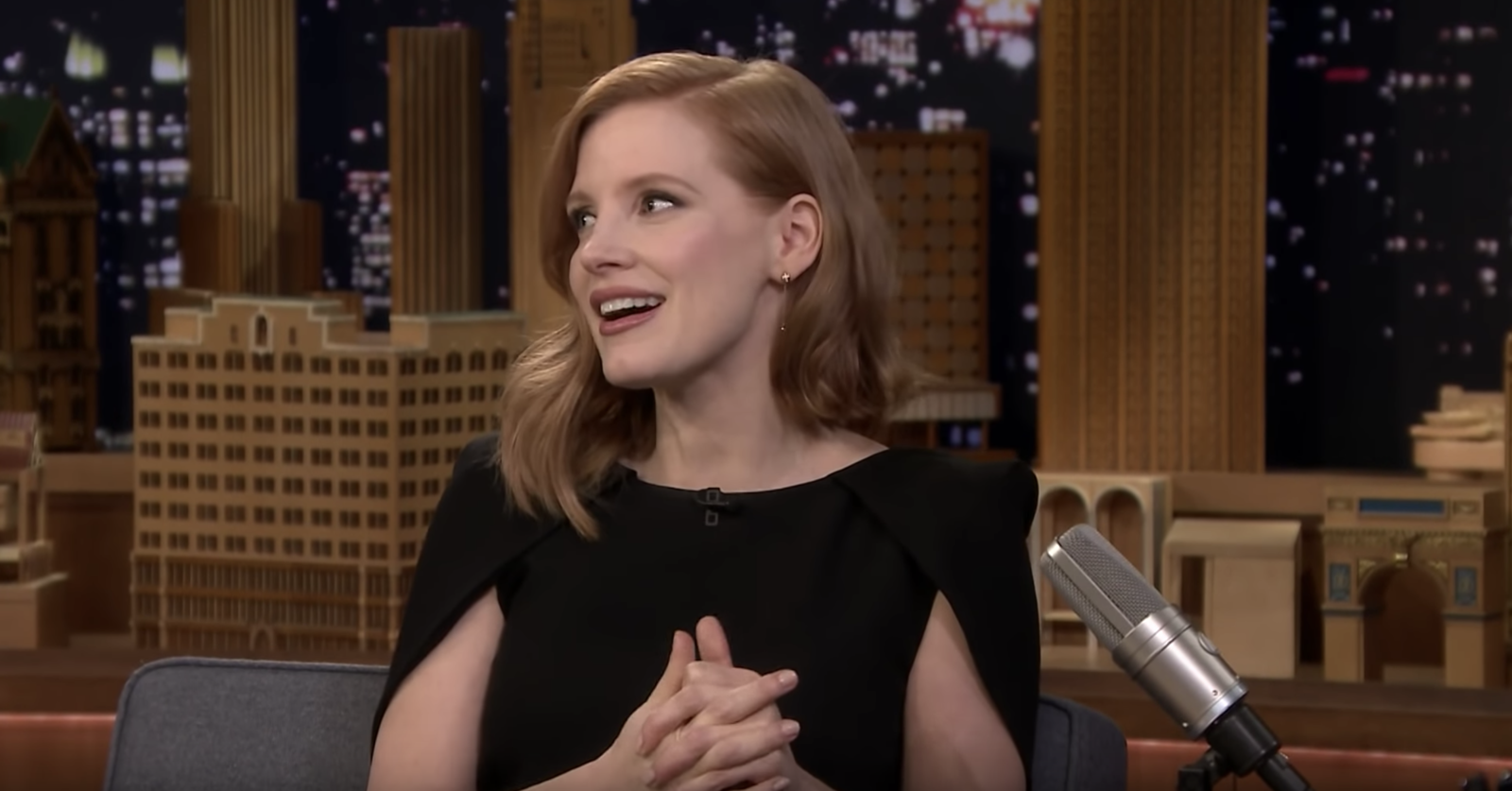 She was a little hesitant to spill the tea at first, because until now, the movie has been kept totally under wraps.
"In the movie, there's a scene — someone said on set that it's the most blood that's ever been in a horror film scene," Jessica revealed, to a gasp from the audience.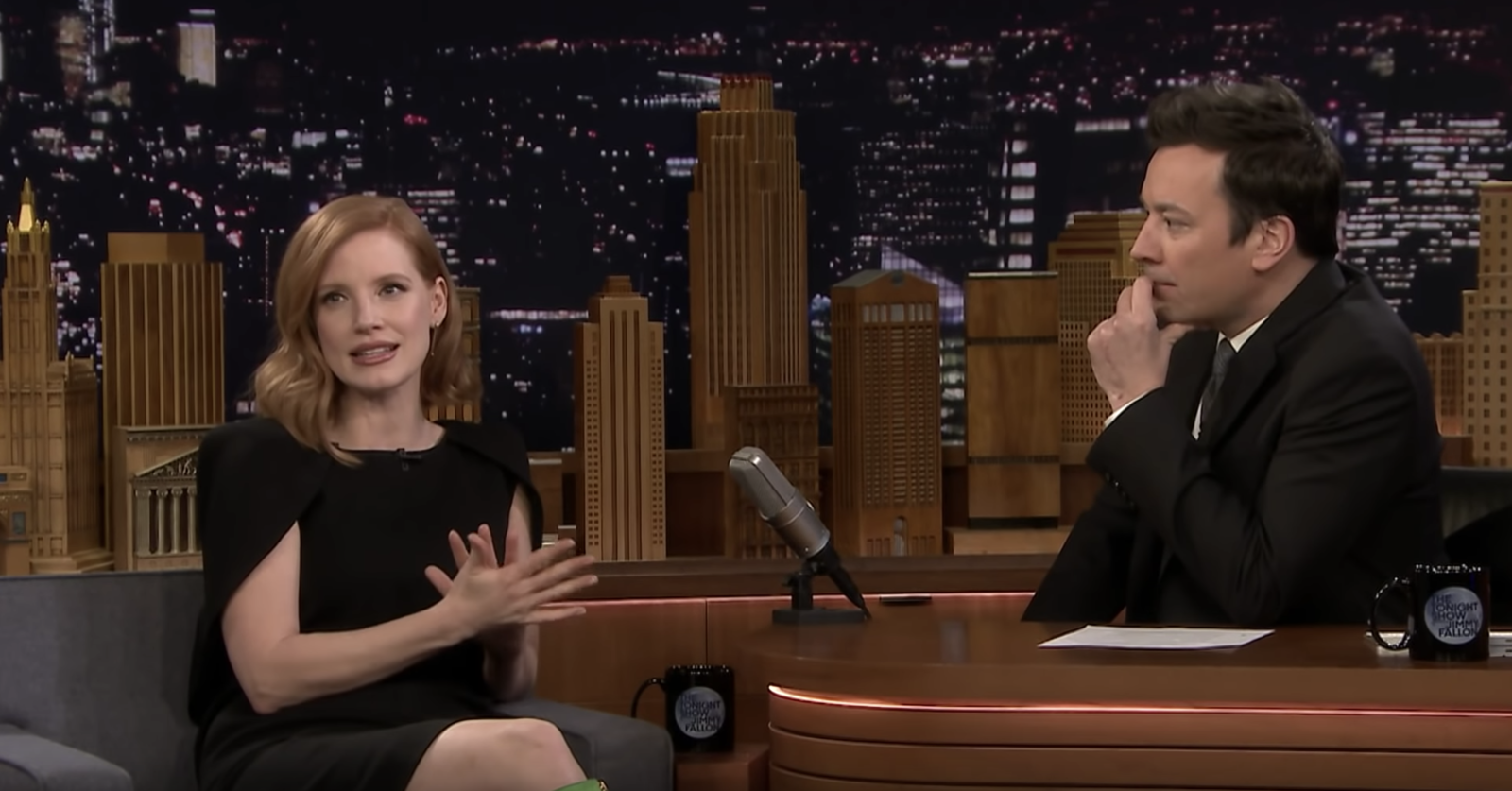 If you're doubting her sources, Jessica went on to tell this little anecdote that has me simultaneously disgusted and excited AF to watch this movie.
Consider me shook, unprepared, and fully ready to re-join the Losers' Club.