When someone's watched the movies but hasn't read the books.

And they think it's just the same thing.

Or when someone refers to the series as "movies" instead of books.

When someone's like, "Oh yeah, I read the first one, but I just couldn't get into it."

Or when they say they never read it because it was "too popular".

When they open a new theme park/studio tour/play in a city that isn't yours, and you realise you'll only ever get to go if you win the lottery or something.

When another goddamn new edition of the books is released and you prepare to spend way too much money, because you have to have it.

Actually just the Ministry of Magic in general, tbh.

Ginny, but only in the movies.

HARRYDIDJAPUTYANAMEINTHEGOBLEDAHFIYAH

The fact that they burned down the Burrow in the films for no apparent reason.

When Harry breaks the Elder Wand at the end of DHP2 and doesn't even fix his own wand first.

The fact that so much of McGonagall's sass is cut from the movies.

Voldemort exploding into smithereens instead of dying in a mundane, human way, LIKE HE'S SUPPOSED TO.

All the members of the Order and Death Eaters apparently being able to fly in the fifth movie.

The Marauders' story never being fully explained in the movies.

The movies turning Ron into nothing more than comic relief...

And when he says "he's got a point, you know" when Snape calls Hermione an "insufferable know-it-all".

Daniel Radcliffe's blue eyes.

Emma Watson's pink Yule Ball gown (which isn't even dress robes).

When you decide to watch one of the movies, then halfway through you realise you're just getting annoyed at all the inaccuracies and it's not the relaxing experience you'd hoped for.

When Ron spends half of Goblet of Fire annoyed at Harry for entering the Triwizard Tournament.

Hermione completely accepting that she can do magic, but scoffing at the concept of Divination.

Harry yelling all the time in Order of the Phoenix.

And immediately running to the Department of Mysteries instead of using Sirius's two-way mirror.

Nobody believing Harry when he says Voldemort's back.

Not having a Marauders spinoff.

Not having a Hogwarts founders spinoff.

Not having a spinoff about the first Wizarding War.

Pottermore telling you you're in the wrong house.

Pottermore giving you the wrong Patronus.

When people say Snape was a good person.

When people say Snape was a bad person.

When people don't acknowledge the complexity of Snape's character, and dumb him down to labels like "good" and "bad".

When people say, "It's just a kids' book."

When people say, "Why don't you try reading something else?"

Knowing you'll never get to go to Hogwarts and truly experience the magic for yourself.

When someone bases your level of fandom on a quiz, even though you have dedicated your life to this series and your love for it is a lot more nuanced than a simple checklist could truly understand.
How Many Of These Little Harry Potter Things Actually Annoy You?
You may have watched a few of the movies or even read a book or two, but your love of Harry Potter is basically nonexistent. You understand that it's fiction and it doesn't really matter ~that~ much. I envy you.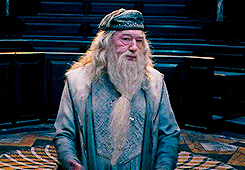 You've probably read the books and watched the movies at least once, but you don't really ~get~ why people are so emotionally invested in this series. I mean – they are just kids' books, after all.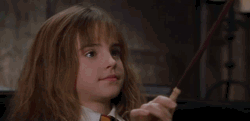 While you have a lot of love for the series, and do truly enjoy reading the books and watching the movies, you don't take it to this kind of crazy level of fandom. Trust me, your life is probably a lot happier for it.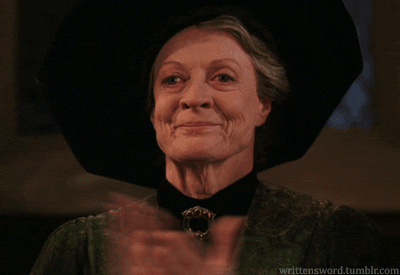 OK, so this simple quiz may not ~truly~ grasp the complex love you have for this series, but goddammit, you aced it anyway. Now go and take some deep breaths and have a Butterbeer to get over all these little annoyances.