In case you weren't aware, J.K. Rowling is probably the loveliest human being on the planet. Just a few days ago, she helped a fan with depression in the most perfect possible way.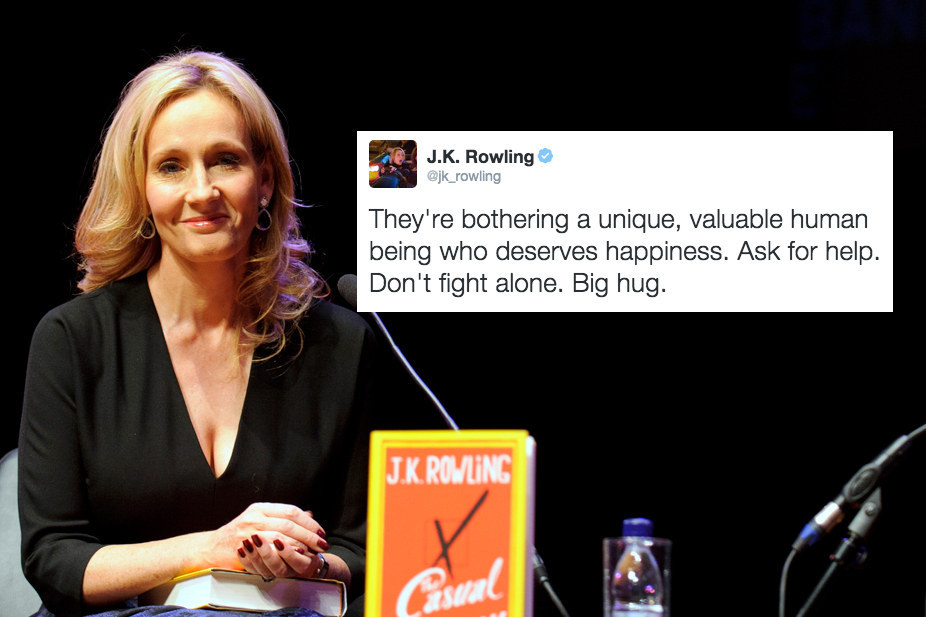 "I'm a Gryffindor but my anxiety keeps me from being a true Gryffindor a lot recently," the fan wrote. "Am I still a Gryffindor despite that?"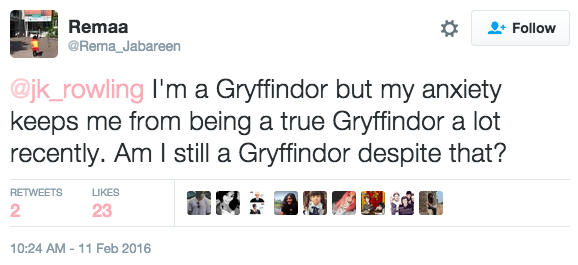 And J.K.'s response was almost as wise as Dumbledore's would be.

Since she tweeted, other Potter fans have been using the hashtag #GryffindorStrong to share their own stories.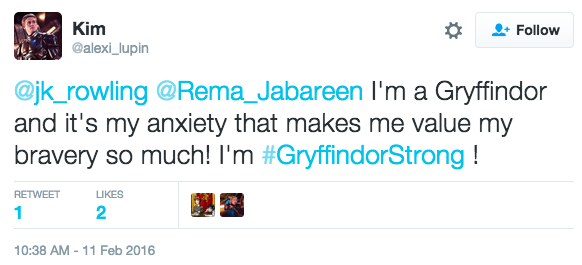 But, of course, it's not just Gryffindors who are #GryffindorStrong.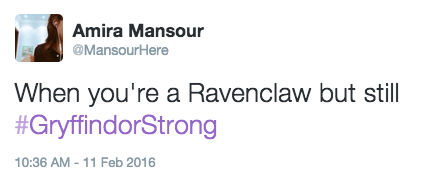 And remember, Potterheads: If you're ever questioning yourself, remember the wise words of Albus Dumbledore.