John Boyega Just Granted This Little Boy's Wish To Meet Finn
He literally cannot get more perfect.
As if John Boyega couldn't get any more perfect, the Star Wars actor visited the children's ward at the Royal London Hospital on Sunday in character as Finn.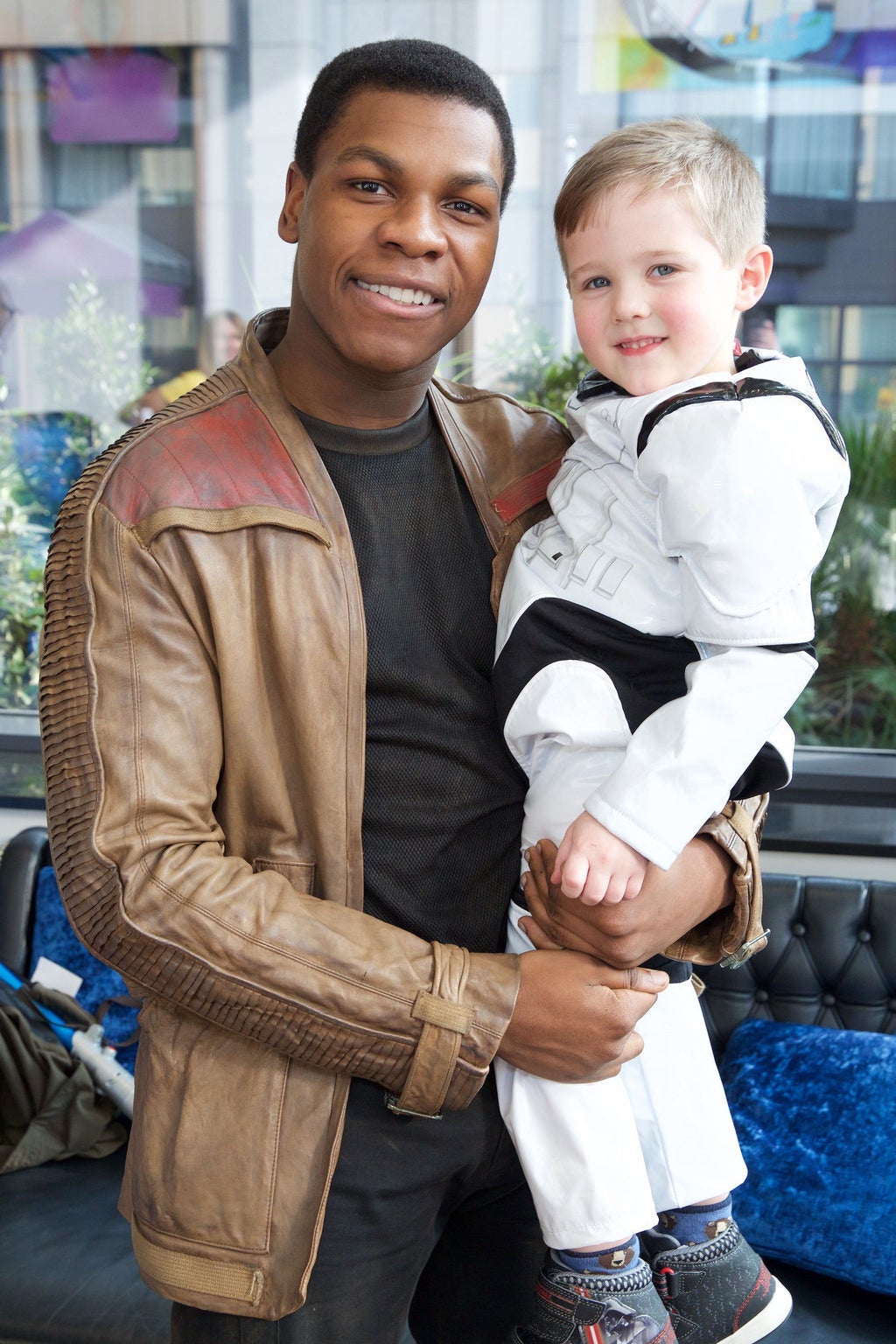 He was visiting Daniel Bell, a little boy living with a brain tumour who was given the opportunity to meet Finn by the Rays of Sunshine children's charity.
John posted this collage of photos to his Instagram, with the most adorable caption ever seen.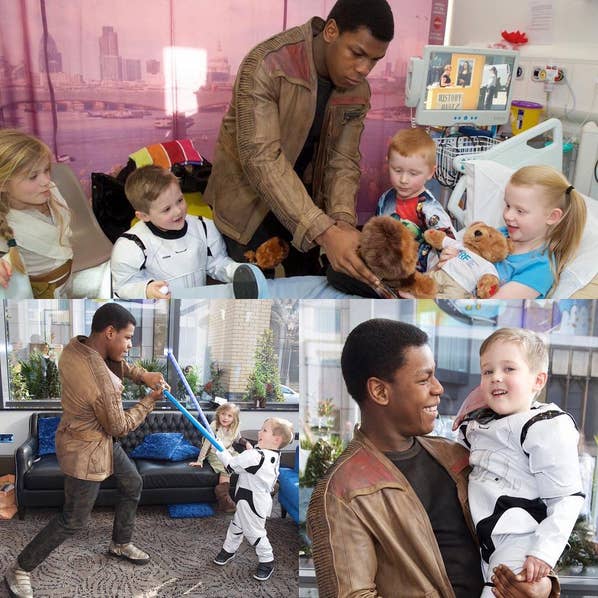 The caption read:
This little stormtrooper Daniel had a wonderful wish after seeing the force awakens. Daniel currently lives with a brain tumour and rather than having Finn to himself he wanted Finn to meet the kids at the Royal London hospital and give them some toys. I stayed in character while I was with this brave boy asking him what a car was. He taught Finn about everything earth related! Really thankful for the opportunity this child granted me and I'm just humbled! I hope I played a little part in making you smile young stormtrooper. ❤️❤️❤️
He also posted this photo with a little girl dressed as Rey.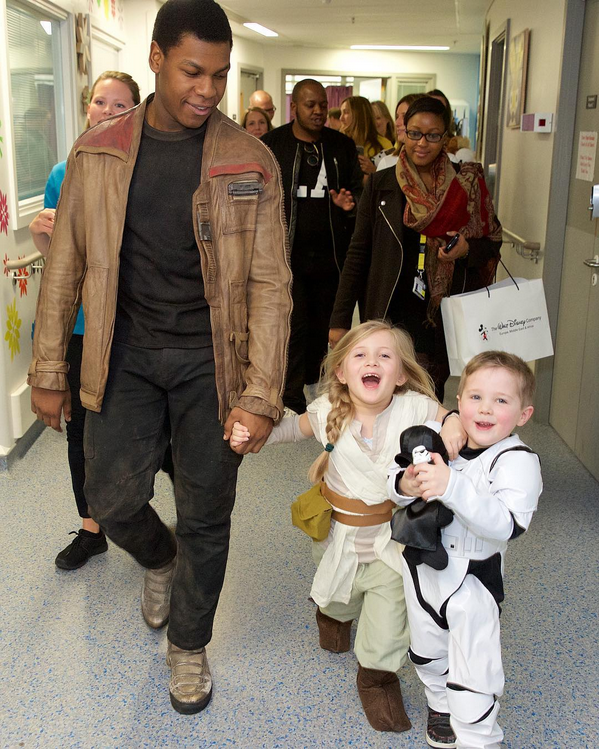 It's official: John Boyega can't get any lovelier.