Chrissy Teigen And John Legend Re-Created The Perfect Prom Night And It's Adorable
All kinds of relationship goals.
You know Chrissy Teigen, John Legend, and their 1-year-old daughter, Luna. They're basically the most adorable celebrity family on this planet.
They started dating 10 years ago and have basically defined relationship goals ever since, whether they're trolling each other on Twitter...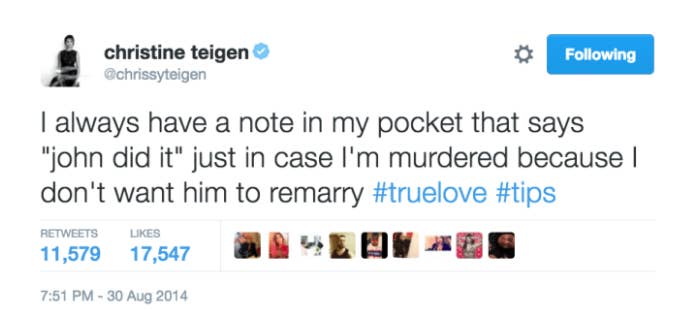 Or helping each other out in the sweetest way when they're ~slightly~ intoxicated.
So when it was time for a routine date night at Tribeca Film Festival last night (of course), Chrissy and John stepped up and gave us even more reason to love them.
They decided to re-create the perfect prom night. John gifted Chrissy with a corsage...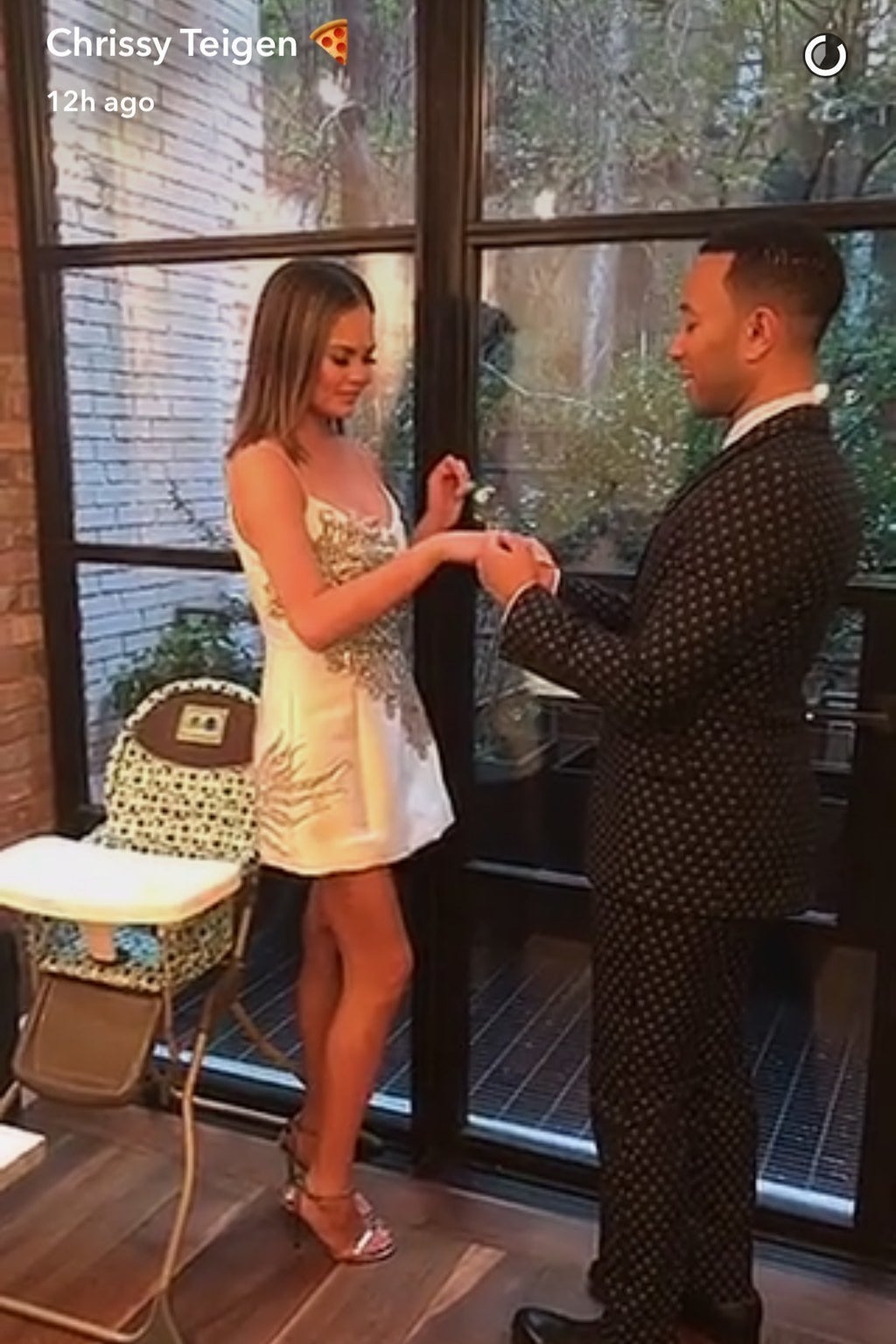 And, of course, they posed for a classic prom picture.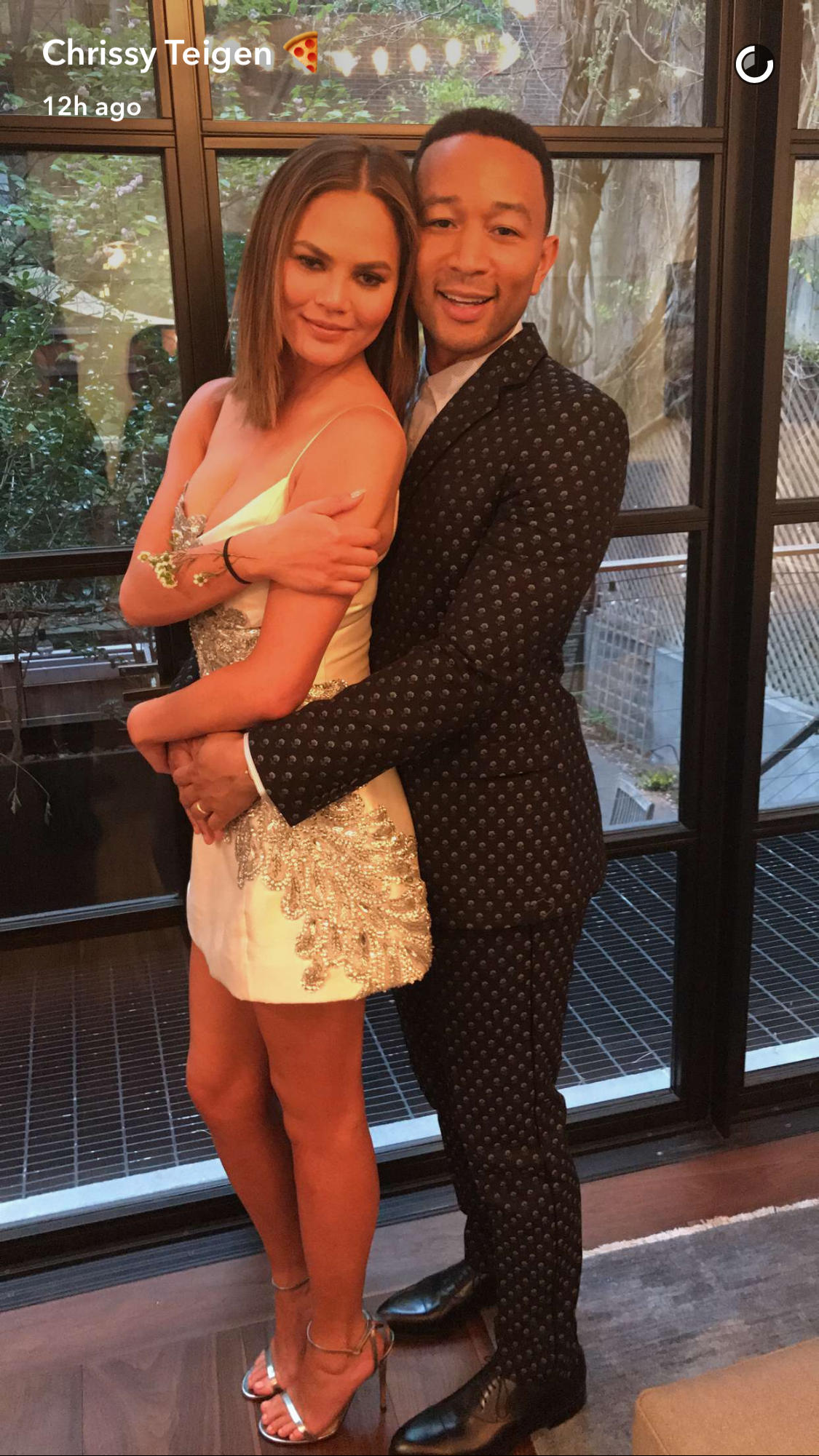 Let's be honest: They'd definitely win prom king and queen.