You may think Ryan Reynolds – aka Deadpool – is the best person on Twitter, and I wouldn't blame you for thinking so.
But allow me to introduce you to a totally underrated Twitter hero: Chris Evans, aka Captain America.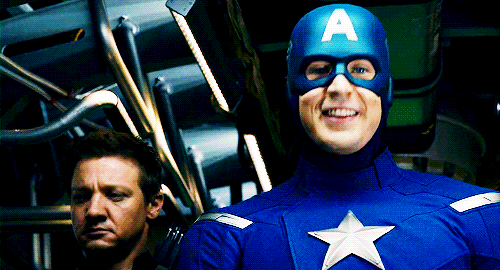 1.
He's quick-witted.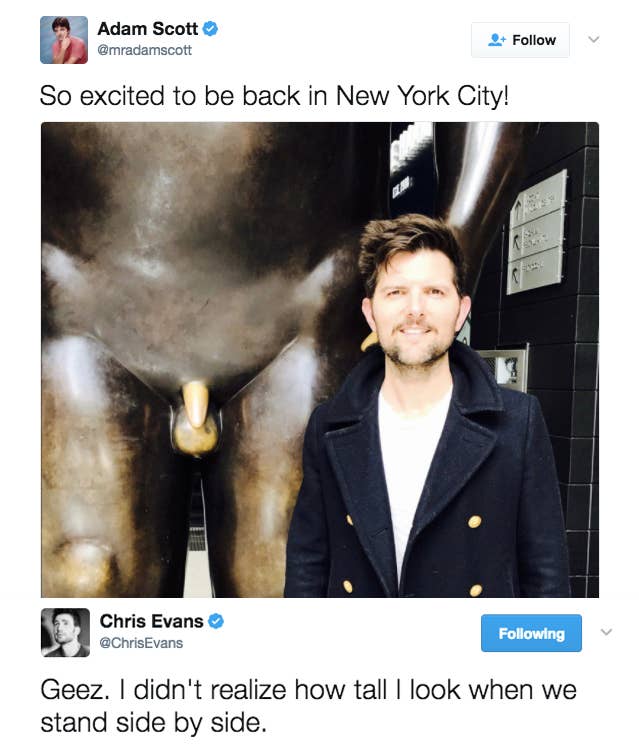 2.
Dogs love him (of course).
3.
And he loves dogs. Like, so much so that he counts down the days until he can see his dog again.
4.
Seriously, guys, I can't take the dog thing.
5.
His dad jokes are second to none.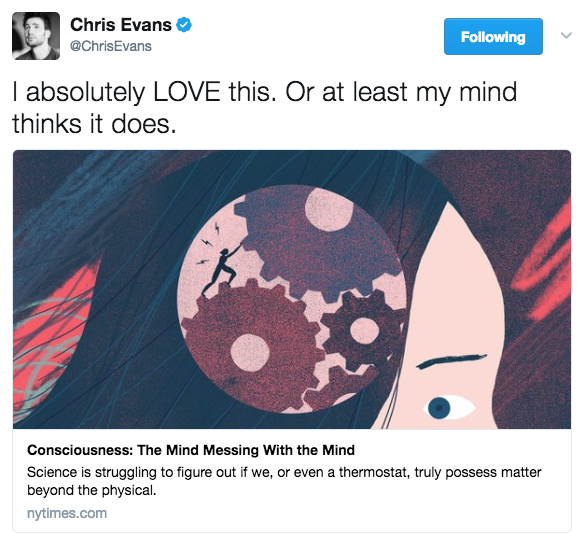 6.
He's supportive of his peers.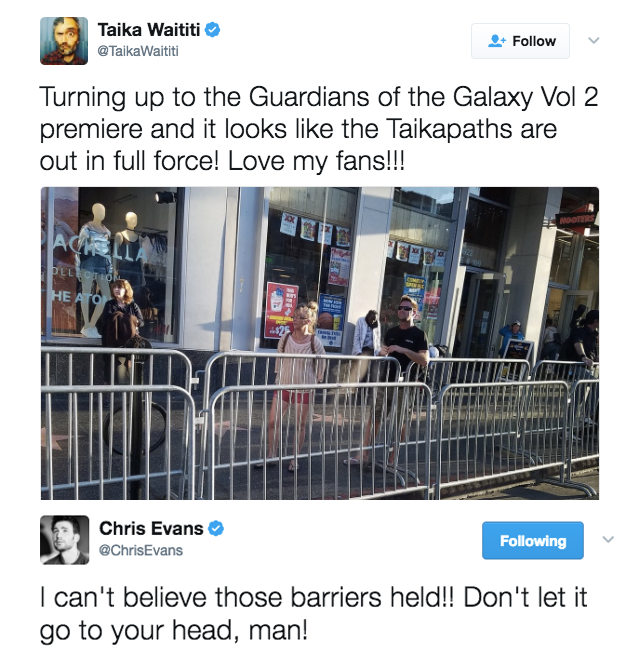 7.
And he seems to think he's a literal superhero.
8.
He's basically Captain America IRL.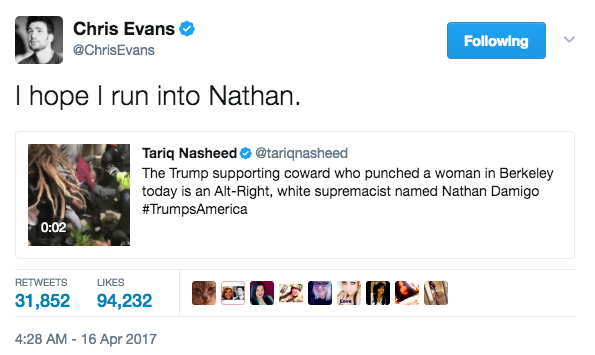 9.
Seriously, guys, he really loves America.
10.
And he sends us beautiful messages like these in hard times.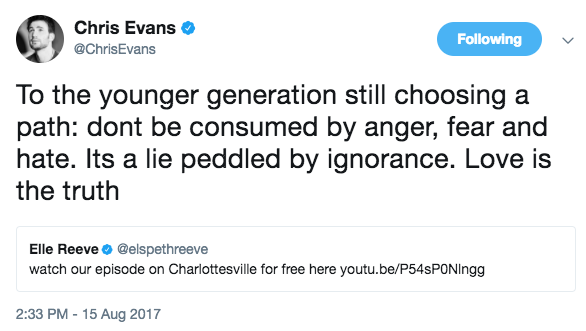 11.
But he's not perfect, which makes him even more endearing.
12.
He's truly appreciative of everything the world has to offer.
13.
He stays humble and remembers his roots.
14.
And, oh my god, look how much he loves his mom. I'm emotional.
15.
OH AND GUYS, did I mention that he loves dogs? Like, so much so that he gives them voices?
16.
Me to Chris Evans, tbh:
In conclusion, Chris Evans is the ideal man and we should all be in love with him.