In case you didn't know, Carpool Karaoke is a recurring segment on The Late Late Show, where James Corden invites musicians to drive around LA with him, sing, and have a chat.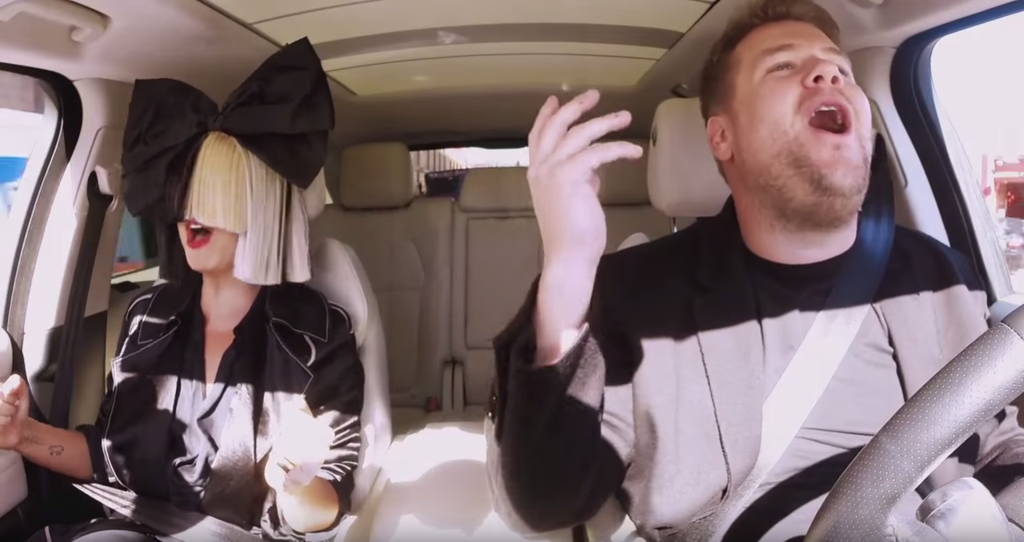 This week's guest was Sia, who James found wandering the streets of LA and enlisted to help him get to work.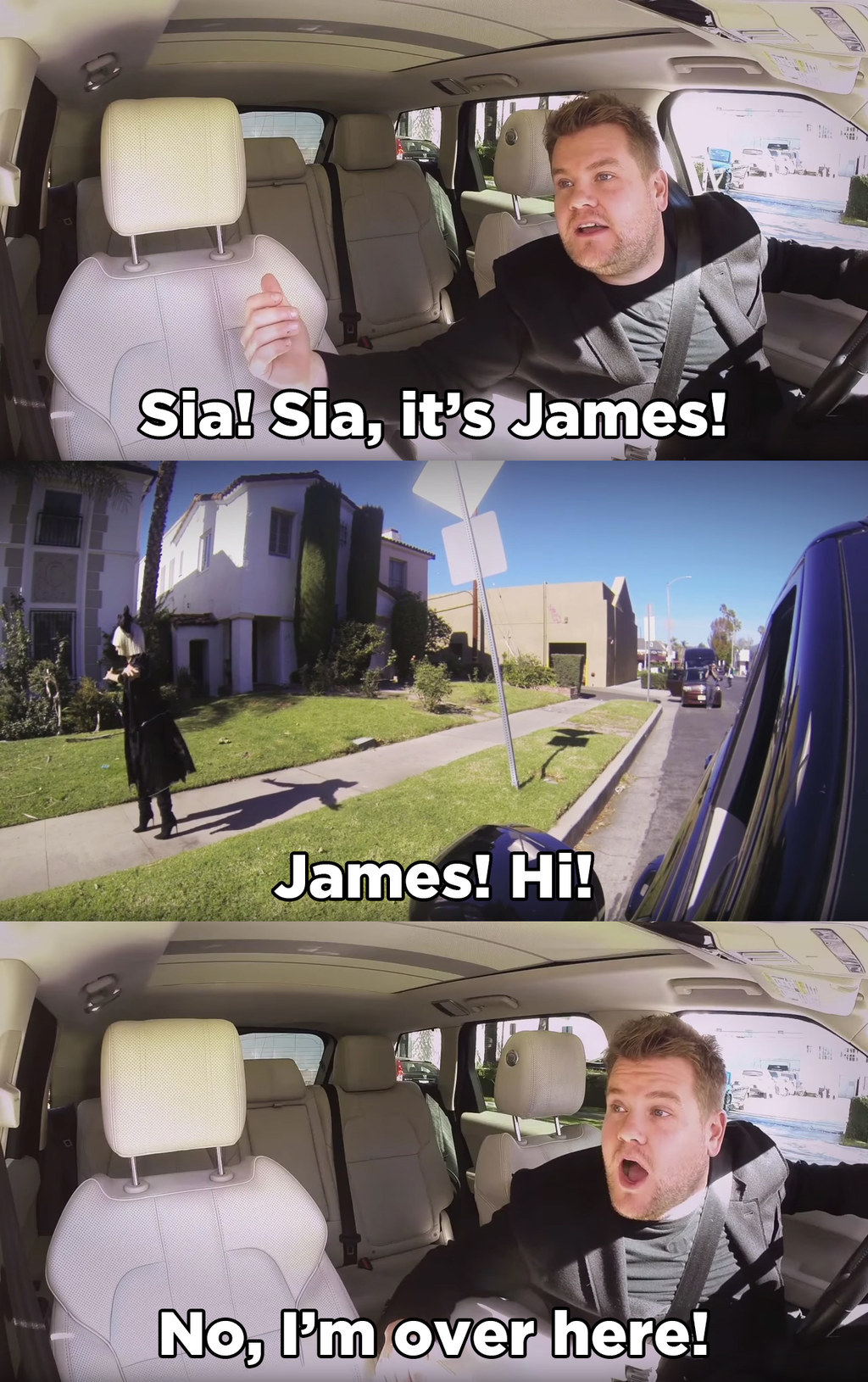 Sia and James sang some of her biggest hits, like "Chandelier"...
And they also sang songs from other artists, like Rihanna's "Diamonds" (which was written by Sia).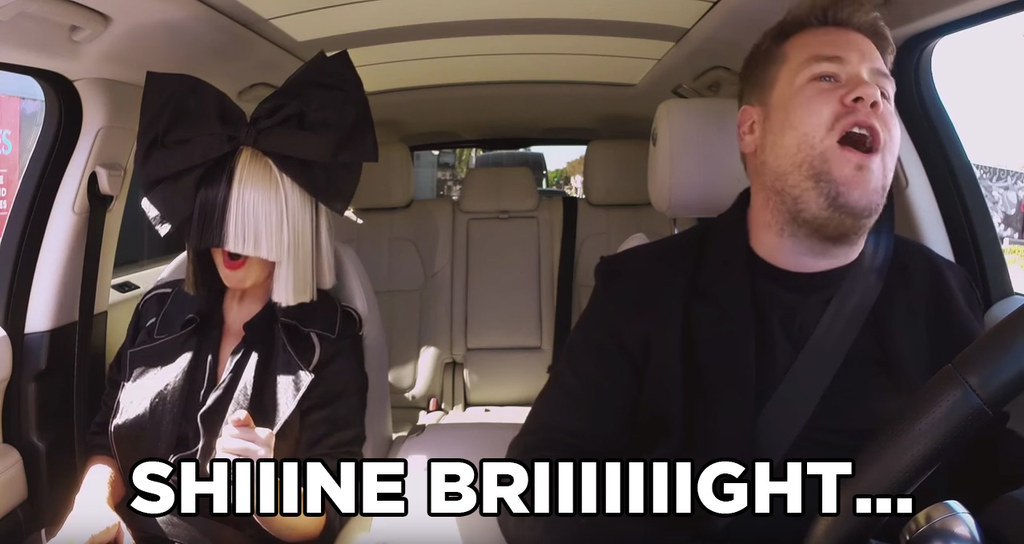 They talked about some serious topics, like Sia's decision to not show her face on camera.
But they also discussed at length the reasons why Sia believes in aliens.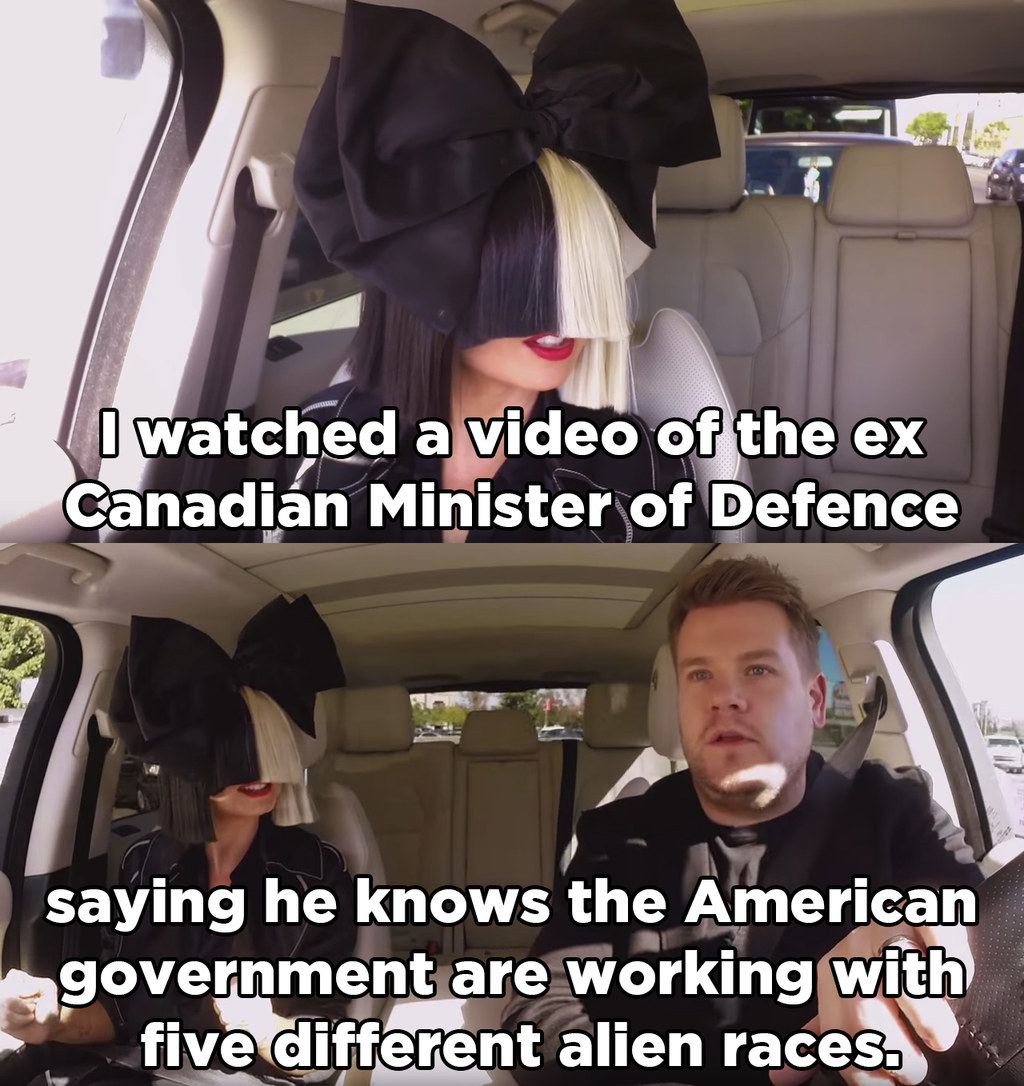 James was shocked by this news.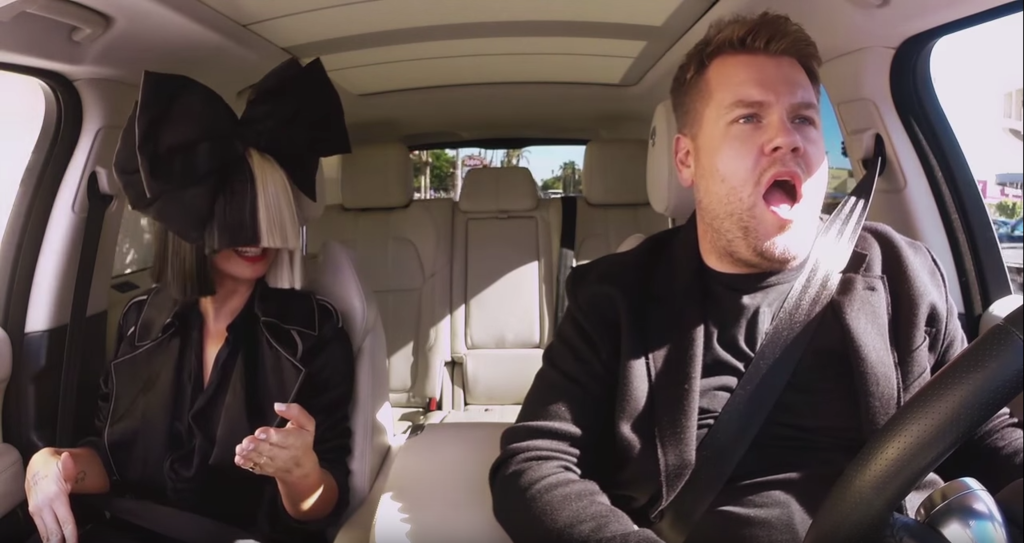 But he quickly got over it when he donned a wig that matched Sia's and started singing again.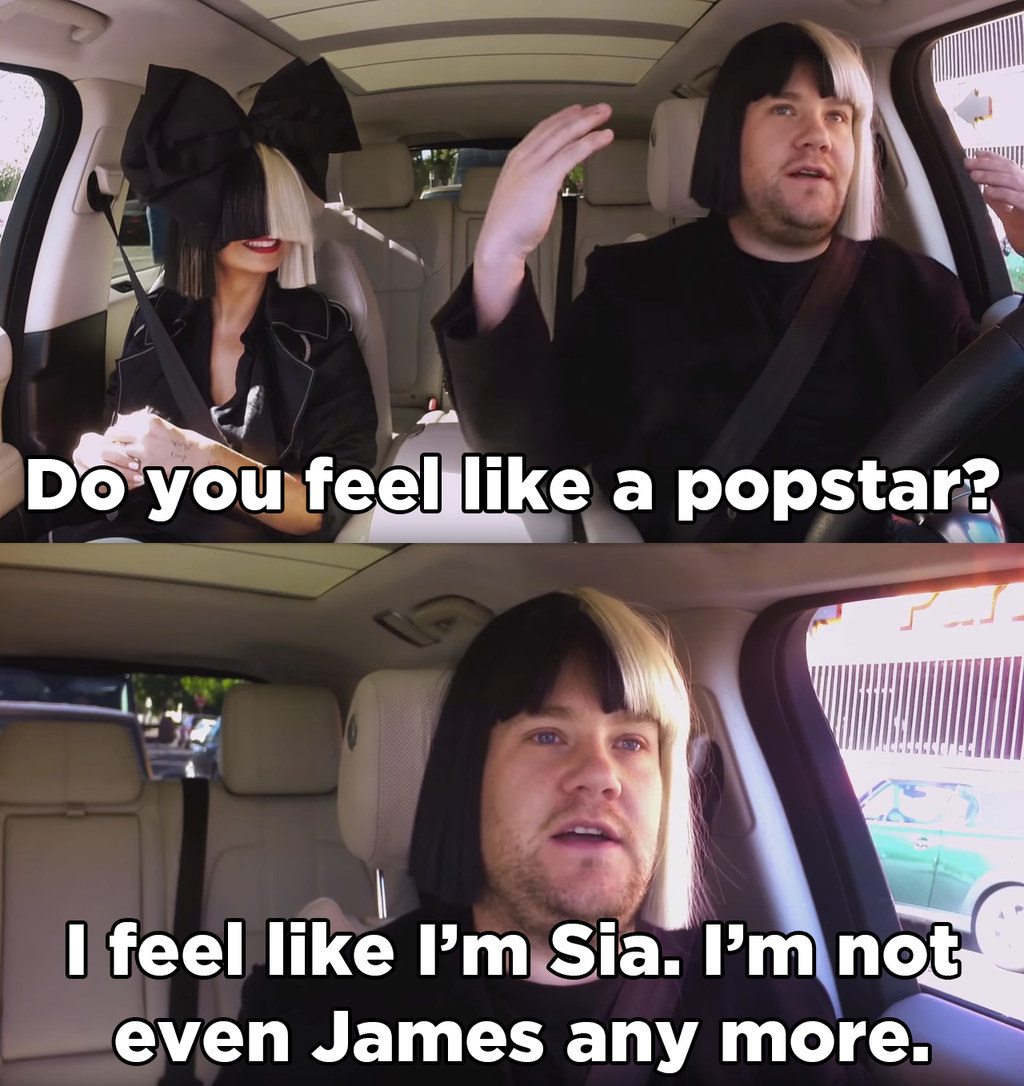 And it got even more intense when he started dancing.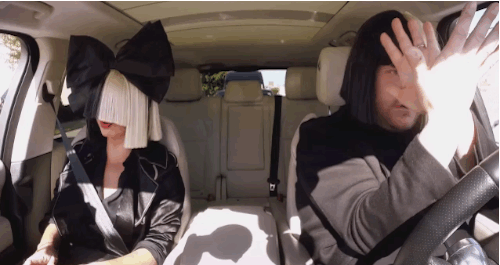 Looks like there are no comments yet.
Be the first to comment!