Cara Delevingne Was Criticised After She Praised Beyoncé's Coachella Performance
"Just because I love Beyoncé doesn't mean I now love Coachella," Delevingne wrote on her Instagram.
I'm sure you already know by now that on Saturday 14 April, in the year of our lord 2018, Beyoncé Giselle Knowles invented Coachella.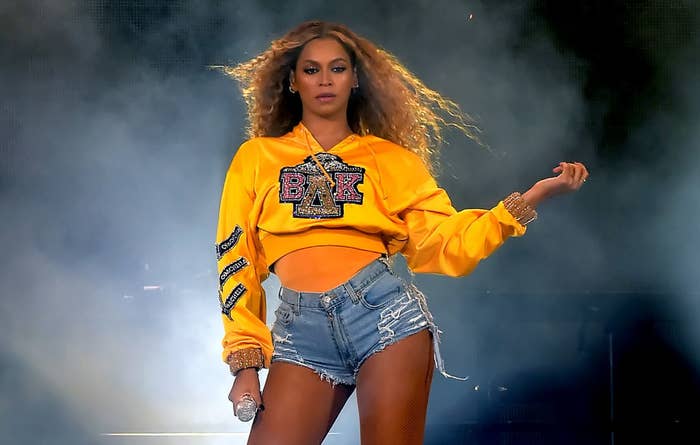 One of the many, many, many, many, many people who were blown away by Beyoncé's performance was model Cara Delevingne, who posted a message full of praise on her Instagram.
"That performance made me burst into tears and sent shivers down my spine," she wrote. "ICONIC is an understatement."

People in the comments immediately began accusing Cara of being hypocritical for praising Beyoncé's performance when she herself claimed to be boycotting the festival after its owner was accused of homophobia.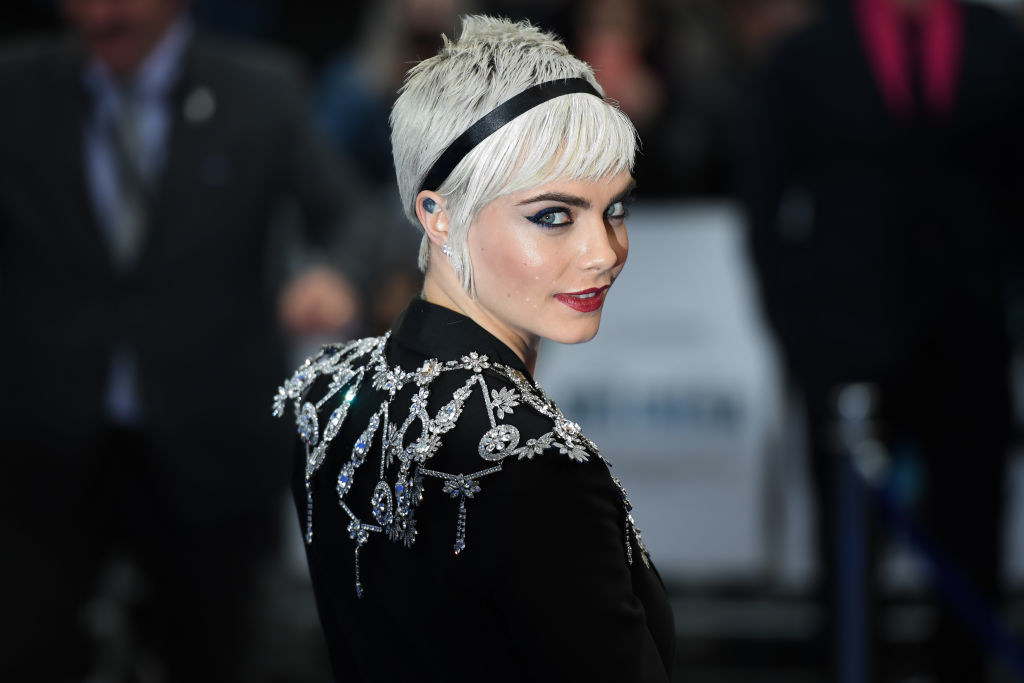 People accused Cara of having "double standards" after she praised Beyoncé's performance, calling her "fake" and implying that her boycott was "all about PR".

After the backlash, Cara posted to her Instagram story defending herself, saying she still refuses to go to the festival but won't let that stop her loving Beyoncé.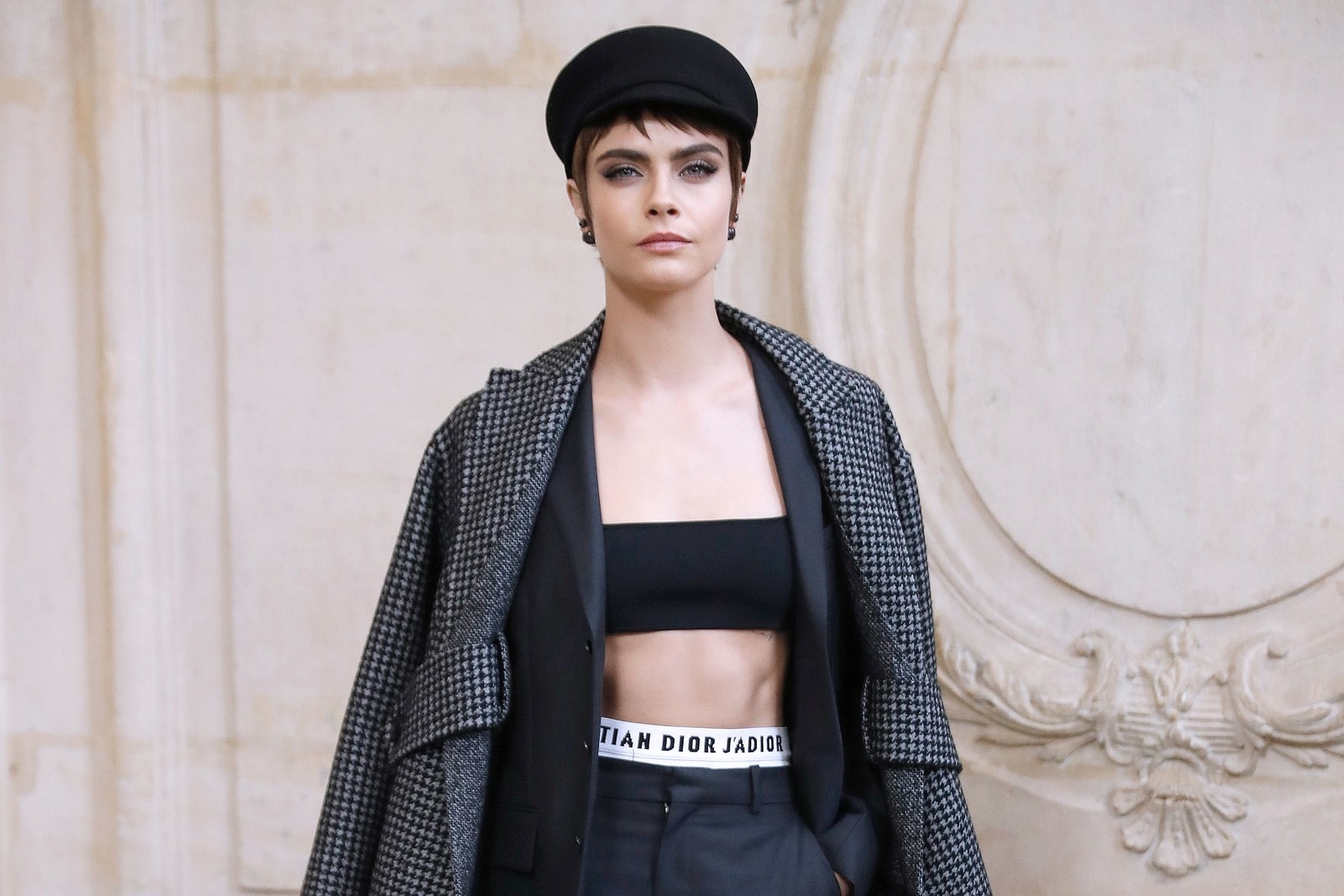 "I am allowed to shame that man and the festival and show my appreciation of an artist at the same time," she wrote. "Just because I love Beyoncé doesn't mean I now love Coachella."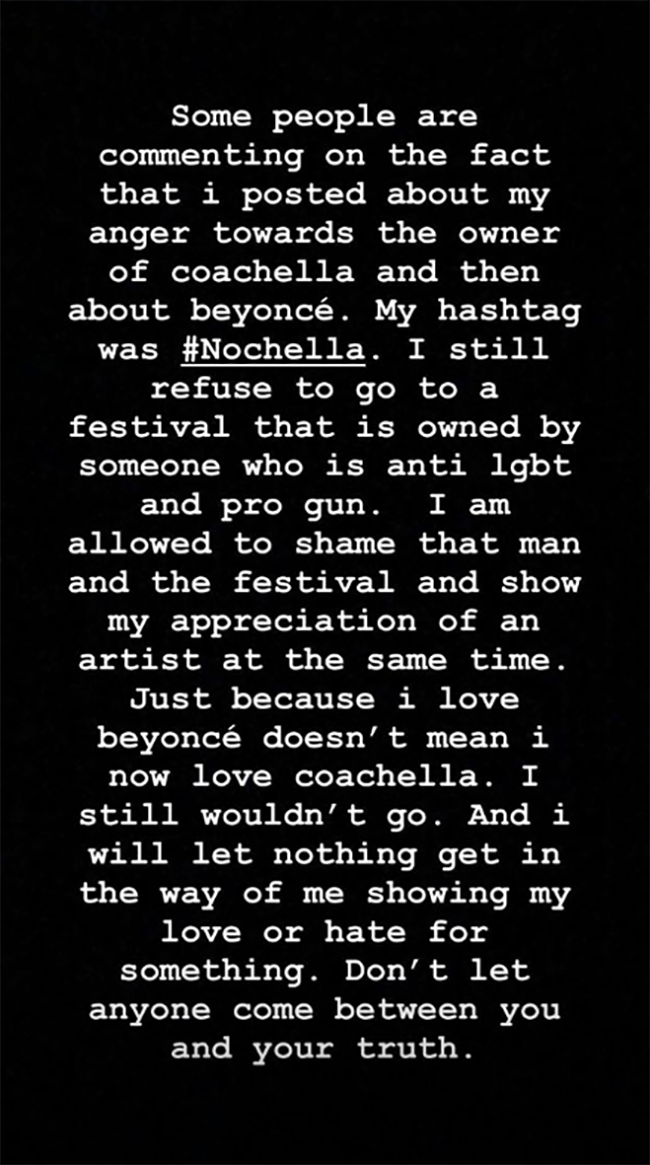 "I will let nothing get in the way of me showing my love or hate for something," she continued. "Don't let anyone come between you and your truth."