In case you (somehow) missed it, Emma Stone just won her first Academy Award for her role in La La Land, and she was understandably pretty damn overwhelmed.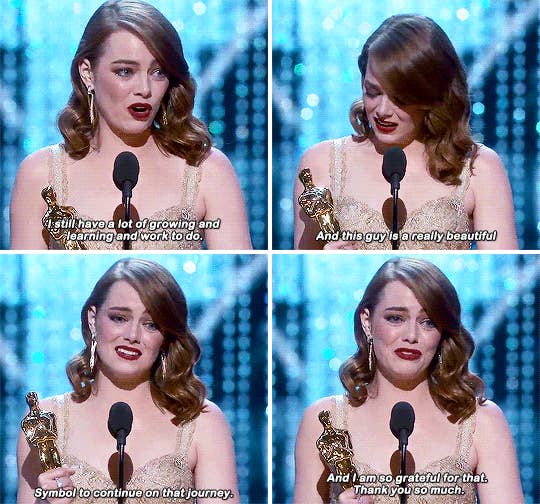 With her Best Actress win, Emma joined the ranks of past winners like Meryl Streep, Jennifer Lawrence, and last year's winner, Brie Larson.
Because (I'm assuming) there's a secret club for people who are crazy talented and win loads of awards, Emma and Brie seem to have become BFFs this awards season.
So when Emma won last night, it was only natural that Brie would share a super adorable photo of the two of them with the cutest caption ever.
💖💖💖

People in the comments are loving the friendship, and understandably so, because it's totally adorable.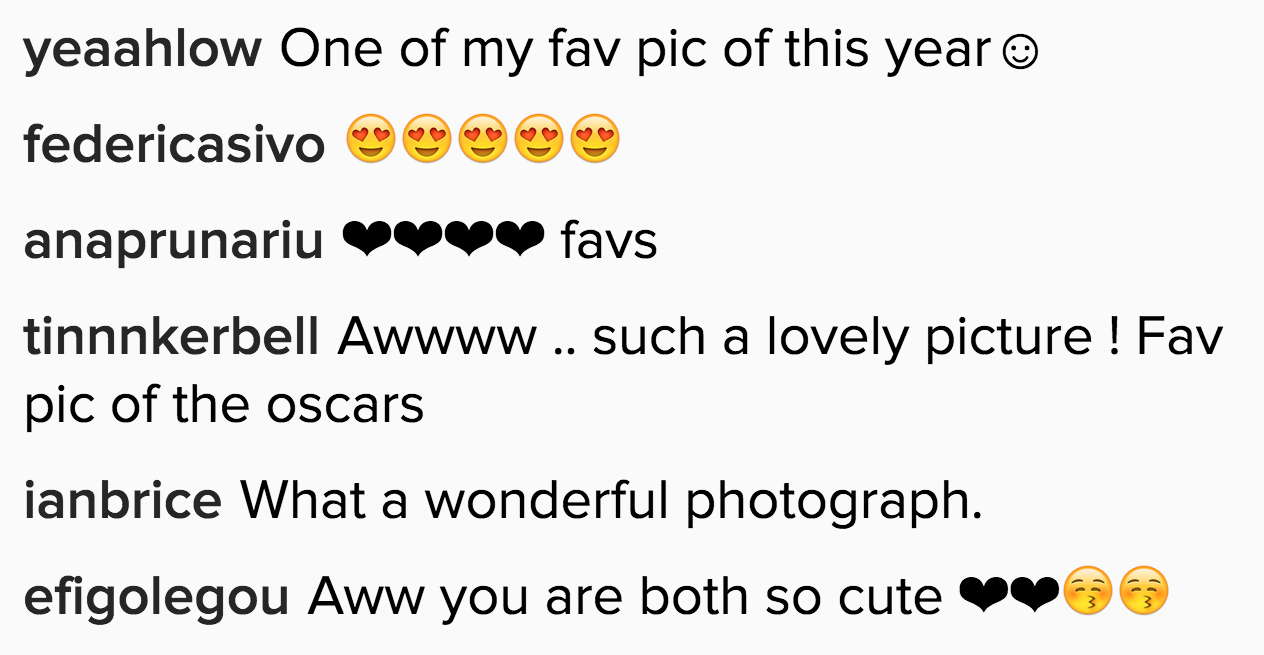 The Academy also shared this video of Brie congratulating Emma backstage after her win. Emma immediately bursts into tears, and then they hug forever and ever.
Congrats on your Oscars, ladies, but most importantly congrats on the most beautiful friendship of all time. 💖