Here Is One Direction Singing One Direction In A Car With James Corden
Double denim and dance routines – what more could you want?
If you didn't know, "Carpool Karaoke" is a segment of The Late Late Show where James Corden invites celebrities to drive around LA with him, have a chat, and sing some songs.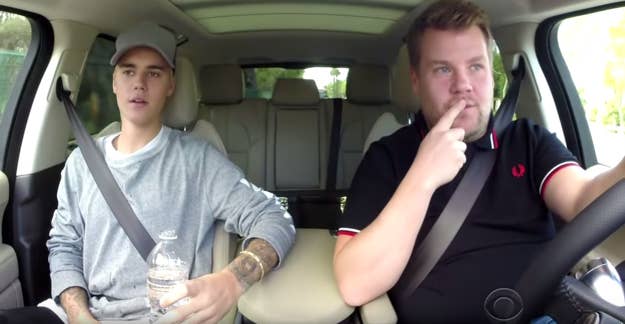 And last night, One Direction joined James in his car.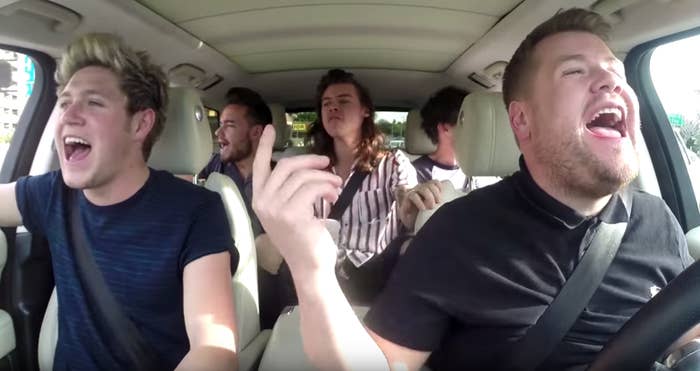 Obviously, they couldn't pass up the opportunity to belt out "What Makes You Beautiful"...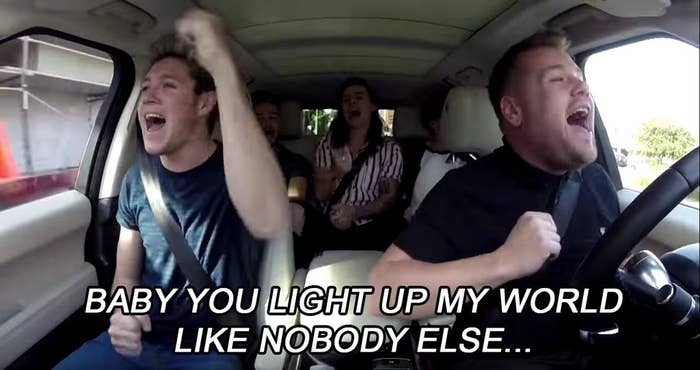 But they also sang some of their newer stuff.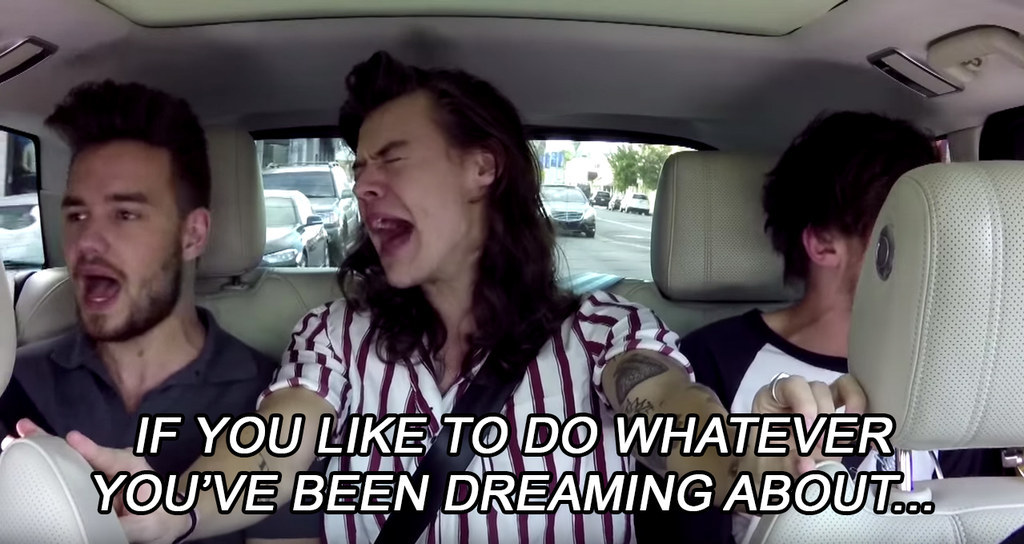 Niall also cracked out some expert dance moves for "Best Song Ever".
It wasn't all singing, though. The guys also took some cues from boy bands past and donned some matching denim...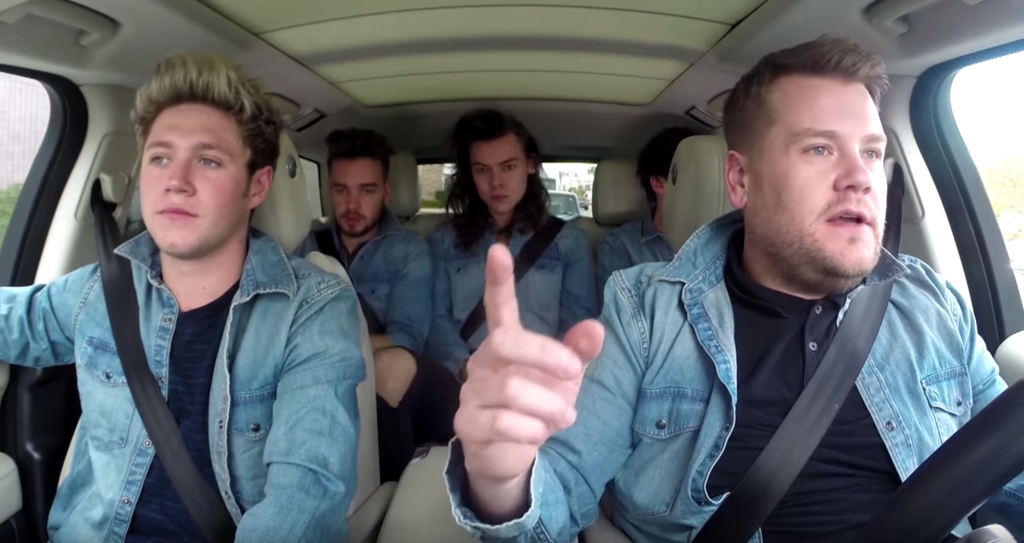 Before fulfilling all of our dreams and performing a choreographed dance routine to "No Control".
~Perfect~.