Over the weekend, Ariana Grande surprised her fans by dropping a new single, "Thank U, Next", which is all about self-love and learning from past relationships.
In the song, Ariana announced to the world she's in a new, good relationship with herself after her split from Pete Davidson a few weeks ago. Queen of empowerment!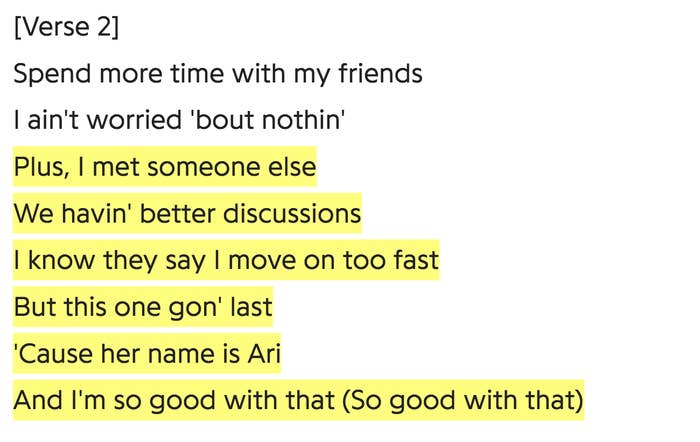 Ariana made an appearance on The Ellen Show on Wednesday — alongside two of her BFFs, Victoria Monet and Tayla Parx — to perform "Thank U, Next" for the first time.
Ariana paid homage to the movie First Wives Club with the performance, even down to the choreography.
Ariana was radiating happiness during the song. Even when she tripped and almost fell off a chair, she just laughed it off with her friends.
But she did get visibly emotional at one point.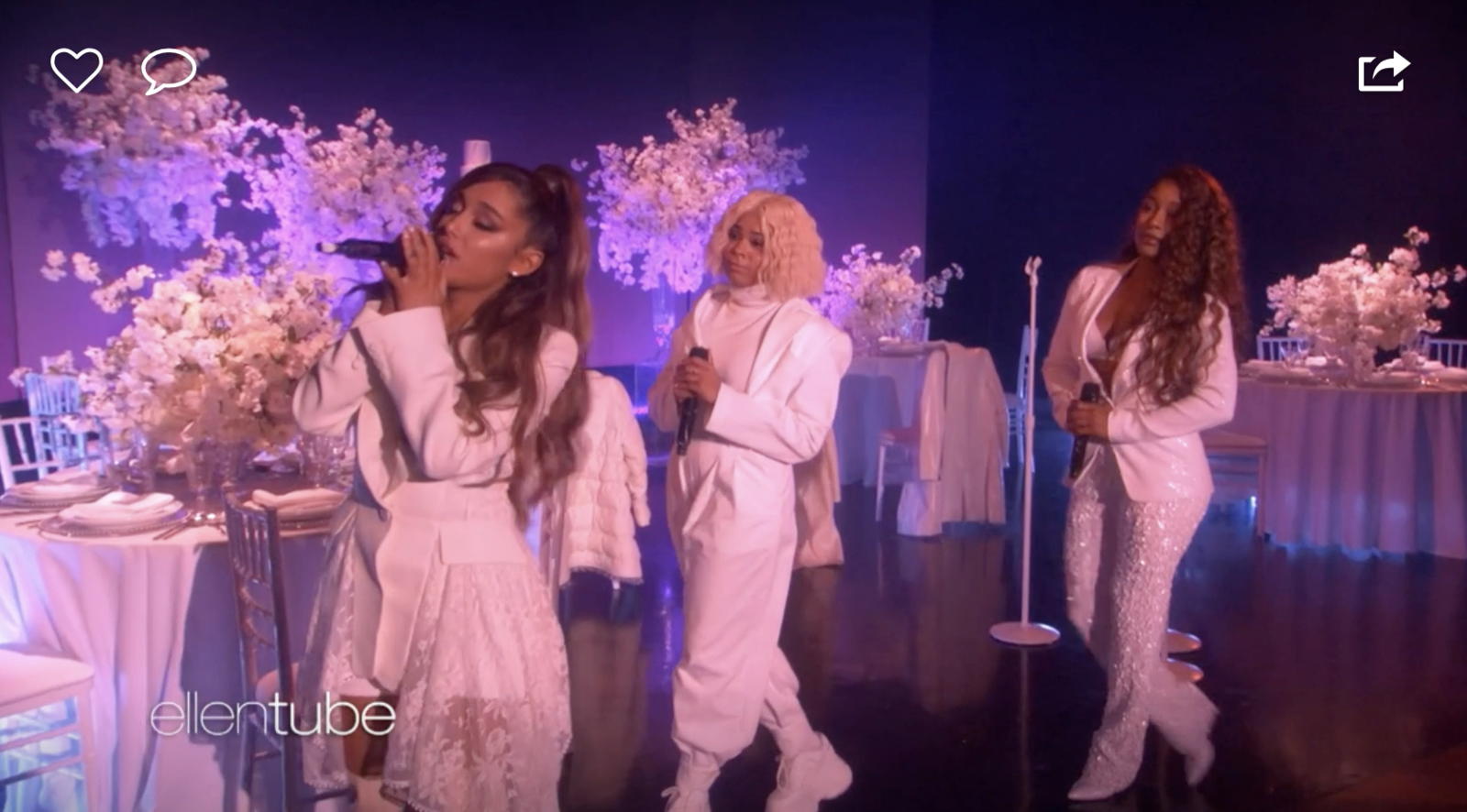 Ariana got noticeably choked up during the bridge, in which she sings about eventually getting married and having her mom walk her down the aisle.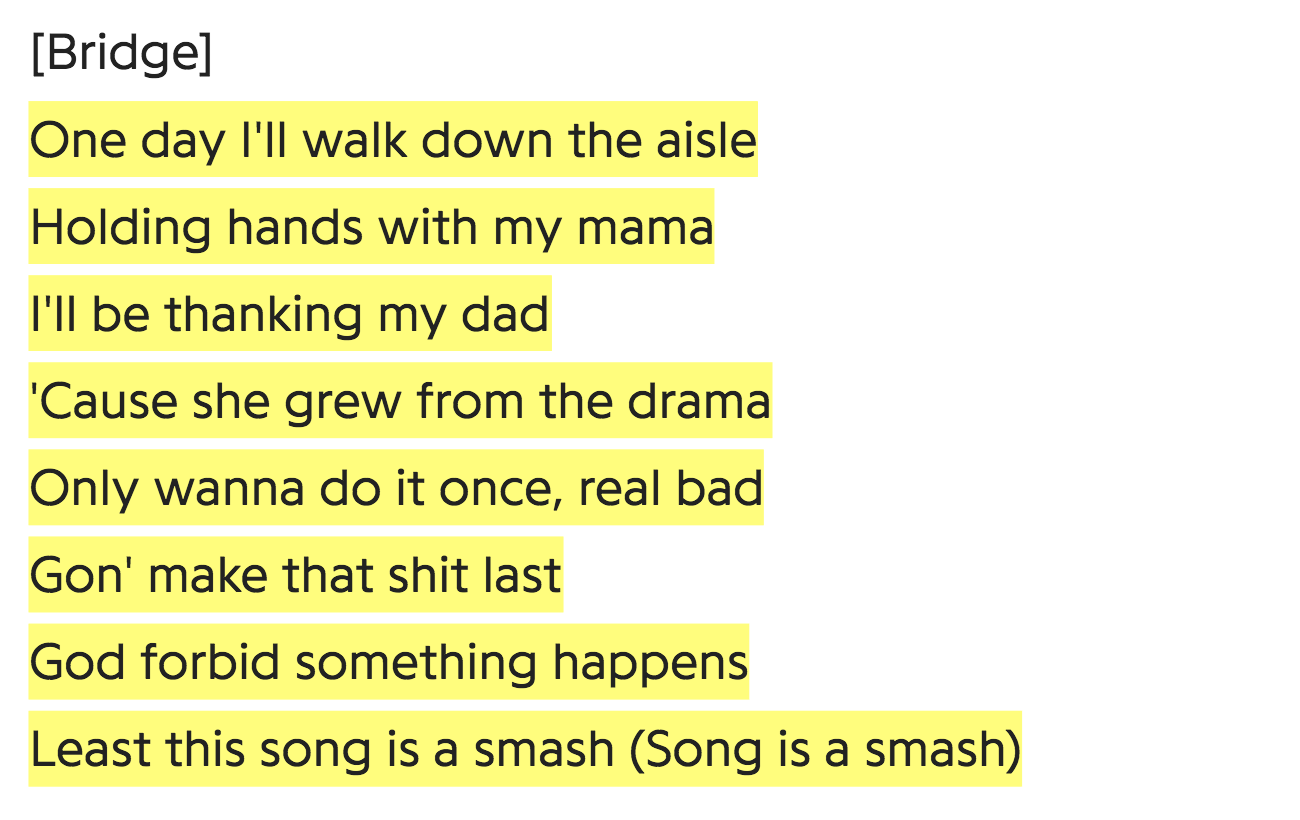 And I'm honestly about to cry myself thinking about how her friends were there to help her through it.
The emotional moment wasn't lost on Ariana's fans, who praised her strength after such a difficult couple of years.
And they all said how nice it was to see her so happy.
Keep living your best life, Ariana. 💜