Ariana Grande's Mum Spent The Benefit Concert Meeting Fans In The Crowd
This is so wholesome.
Ariana Grande hosted an incredible benefit concert last night in Manchester to raise money for victims of the terror attack at her concert on 22 May.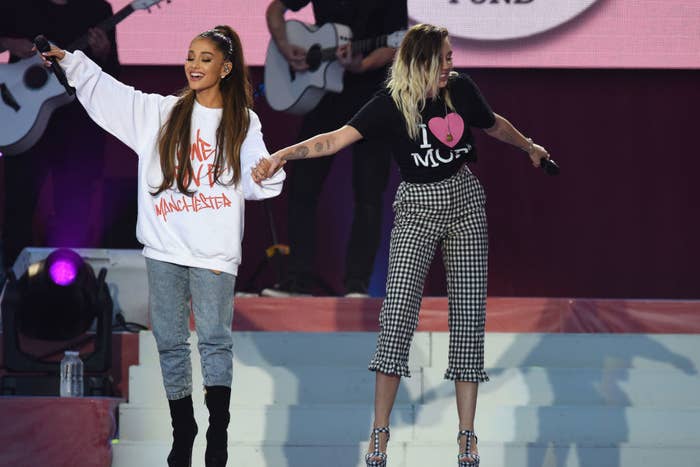 The audience was made up of 50,000 fans – some of whom had been at Ariana's concert the night of the attack – and, of course, Ariana's mum, Joan.
Earlier in the week, Joan shared this heartfelt message on Twitter, offering her condolences to the victims and families of those affected and encouraging everyone to stand together in the face of evil.
Which is why it was so heartwarming when photos began to emerge of Joan wandering through the crowd, meeting and taking pictures with fans at the benefit concert.
According to various people on Twitter, she was strolling through the crowd telling people "do not be afraid".
And this fan's dad said his daughter was "refusing to wash her hand" after meeting Ariana's mum. ❤️
Ariana's brother Frankie also shared an emotional message alongside a picture of the concert on his Instagram.
"I don't think I've ever been as proud of my little sister as I am right now," he said, before thanking the artists who performed and the security services who helped out at the concert.

The concert came after Ariana spent the weekend at the Royal Manchester Children's Hospital, visiting young fans who were injured in the attack.