Everyone's favourite princess-turned-heist-queen, Anne Hathaway, made an appearance on The Ellen Show today to talk about the greatest movie of the summer, Ocean's 8.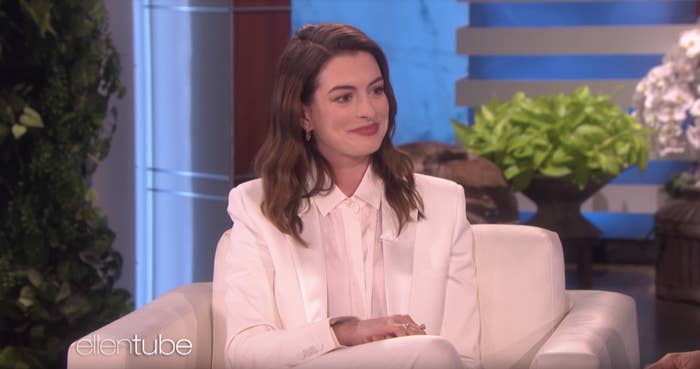 We all know that Ocean's 8 has the cast dreams are made of, but what you might not know is that it was the first movie Anne made after she gave birth to her baby boy, Jonathan, in March 2016.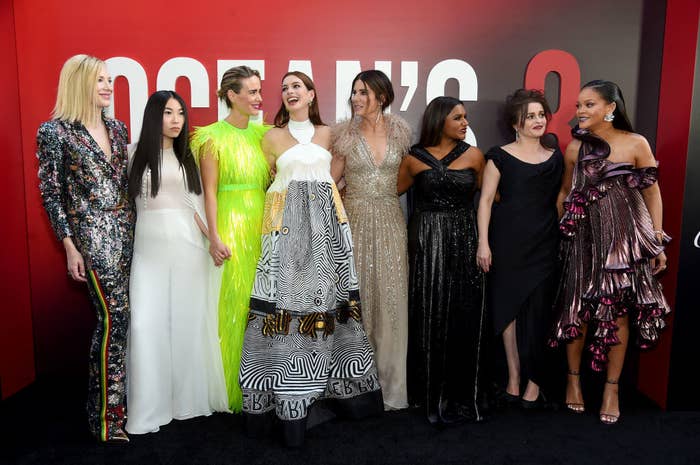 Anne told Ellen that while she's generally not conscious of her weight, after she had her baby, she was a little less confident than usual.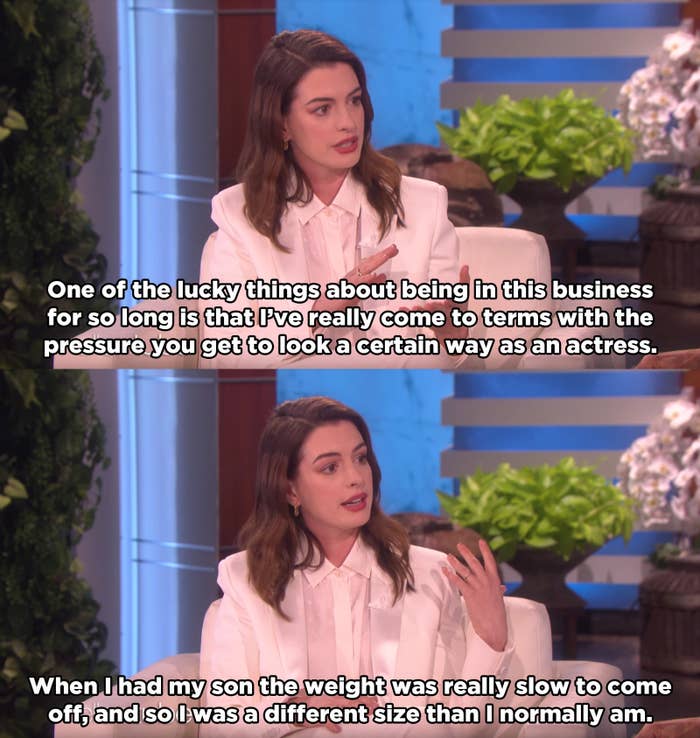 "The director told me, 'That's great, we have eight women in this movie, and we need to have as many body types up there as we can,'" Anne continued. "Which I was really relieved to hear."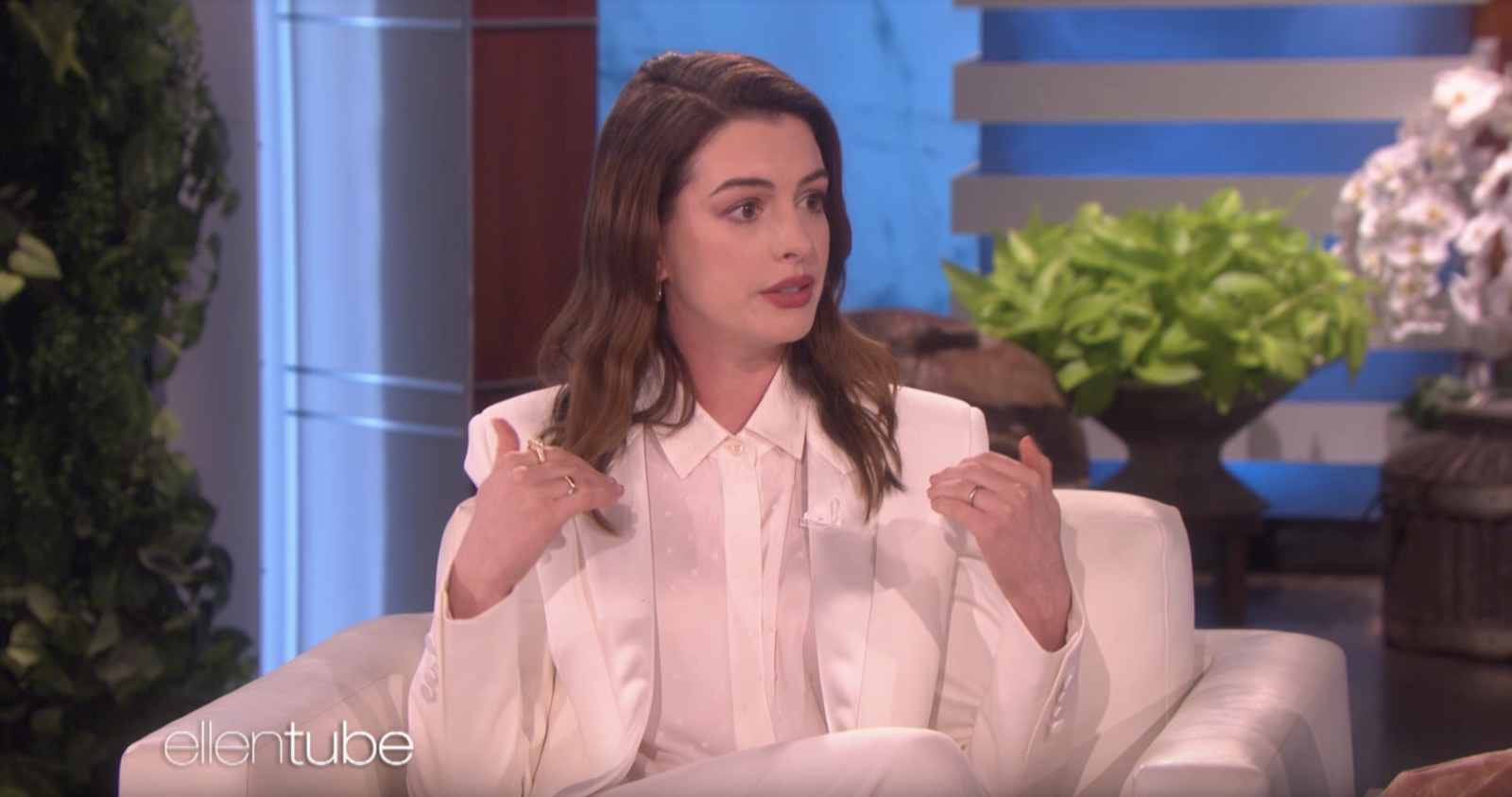 So, when they started filming, she did her best to make herself feel good and went to set with a positive attitude.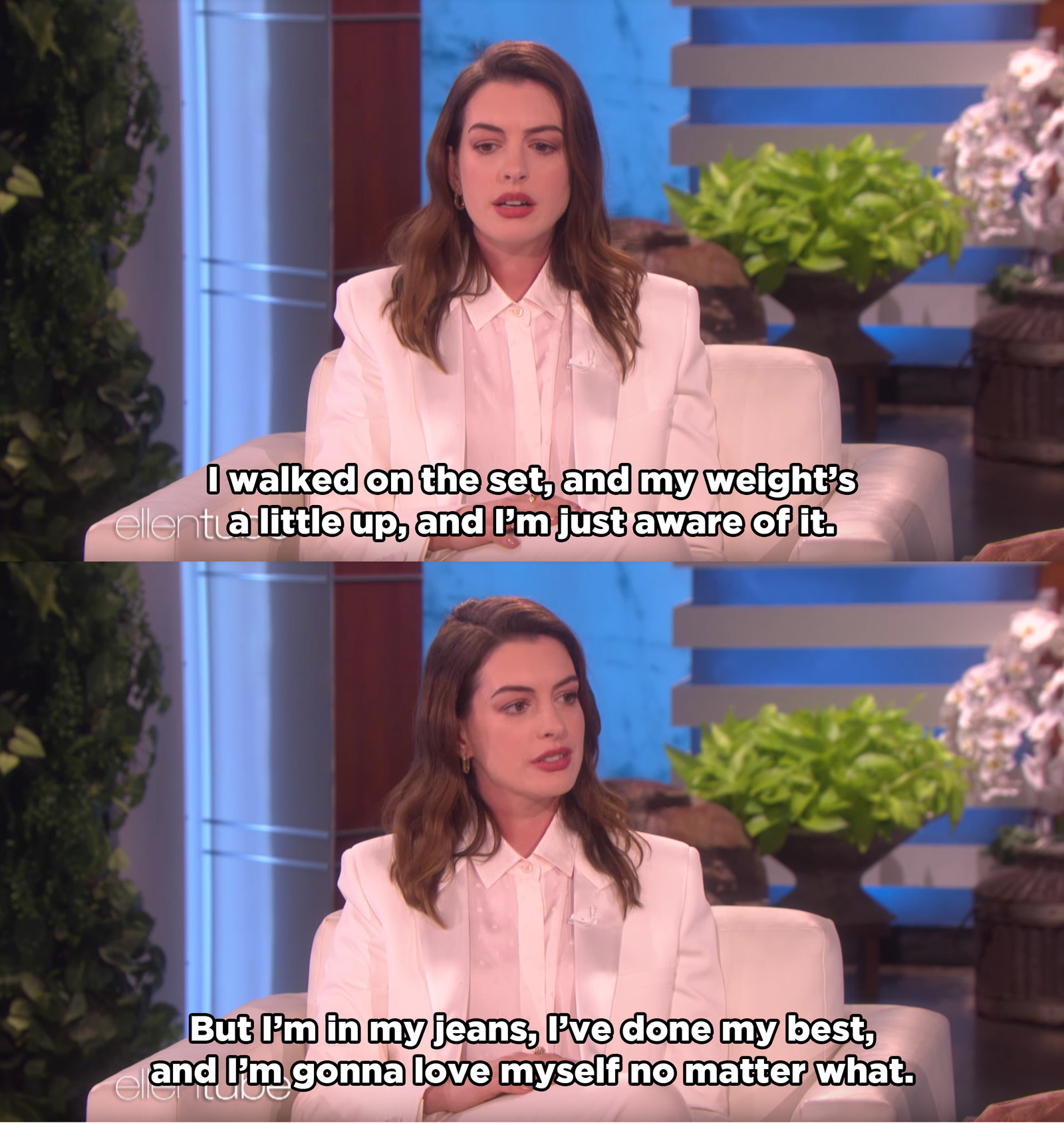 But of course, everyone's favourite guardian angels, Sandra Bullock and Cate Blanchett were there to make Anne feel better.
They gave her some words of comfort in a way that only Sandra Bullock and Cate Blanchett could.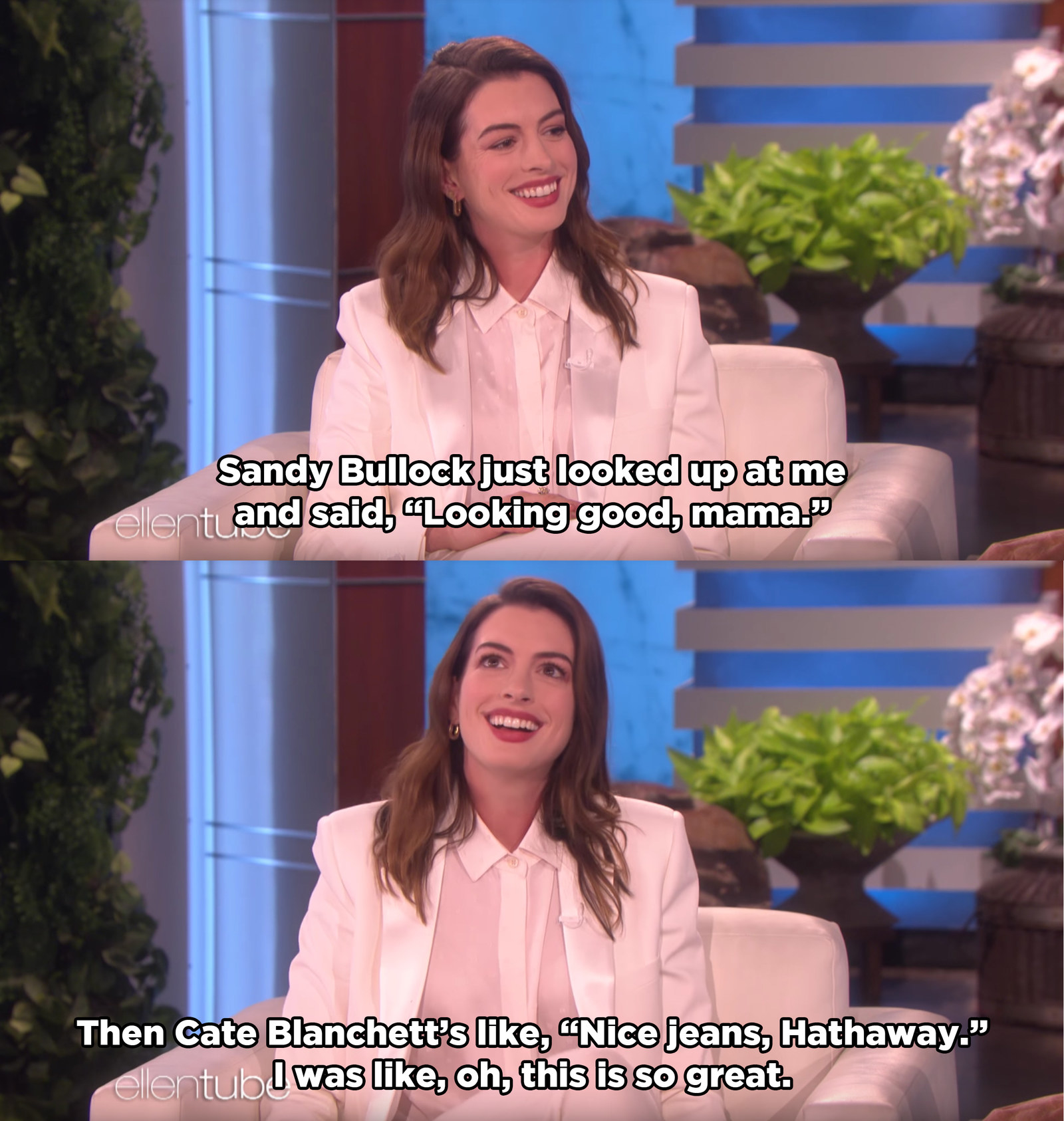 And then up stepped the living fairy godmother herself, Rihanna, with some words of wisdom.
Because once Rihanna compliments your ass, it really doesn't matter what anyone else thinks.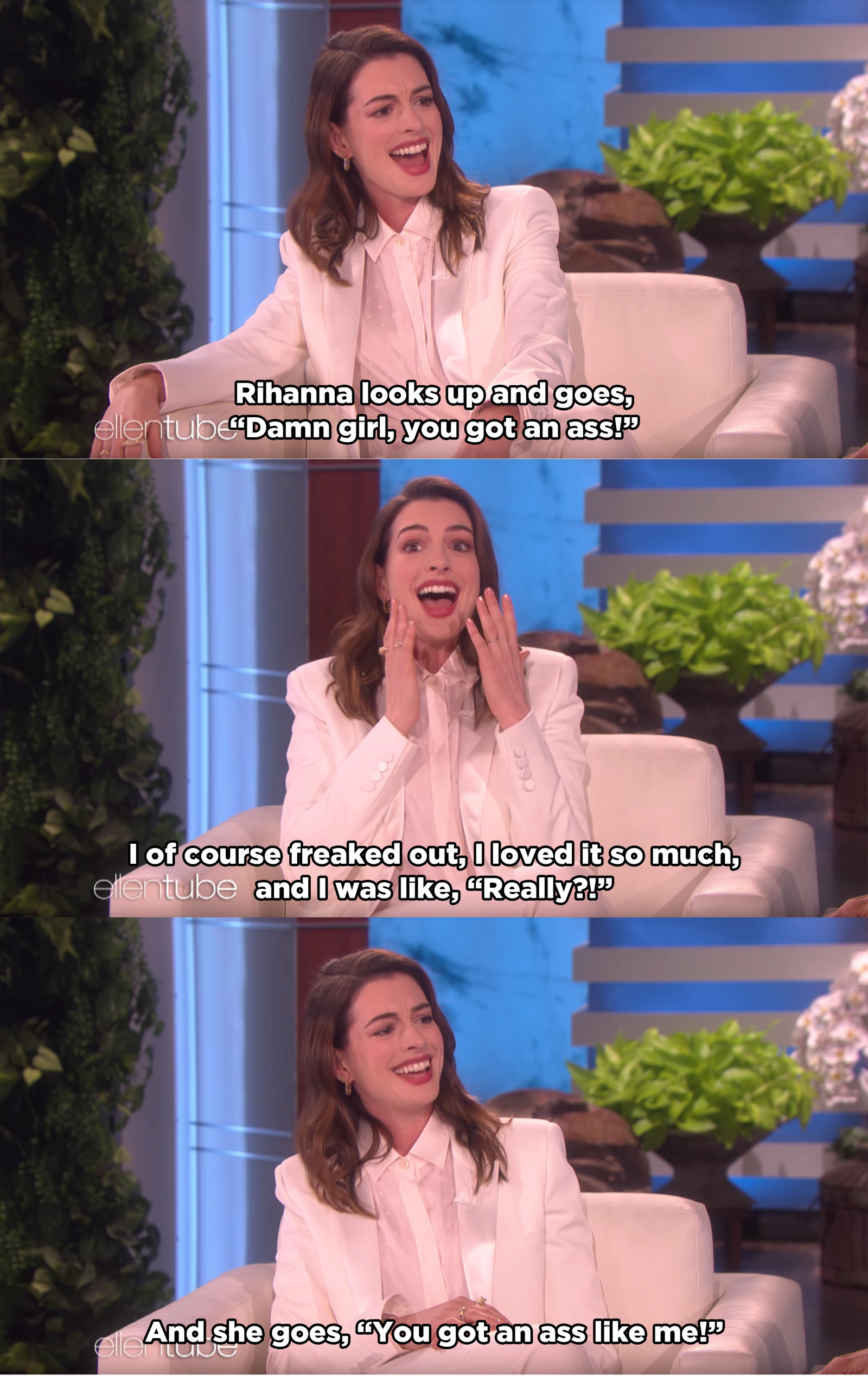 We love women supporting women. 💖