Yesterday morning on The View, the ladies of the circular table interviewed Senator-elect Raphael Warnock after his history-making win for the Georgia Senate seat.
Lemme preface this by saying that this EGOT winner/talk show moderator is not one to shy away from calling out bullshit when she gets a whiff — and usually that scent comes off of Meghan McCain.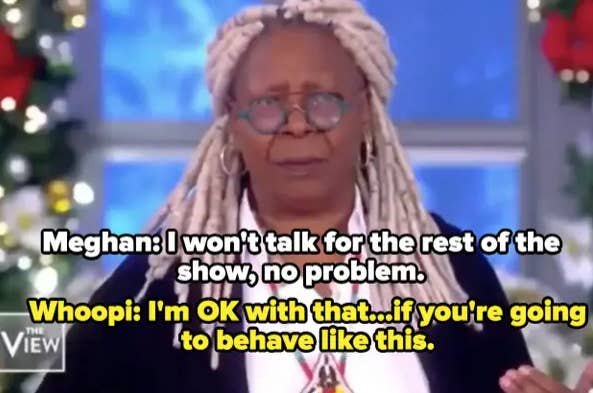 Which brings us to yesterday's episode. Meghan McCain attempted to press Senator-elect Warnock on whether or not he'd be joining "moderate Dems in rejecting left-wing ideas such as D.C. statehood, eliminating the filibuster, and packing the Supreme Court" and the Reverend stated that his only concern at the moment was the health of his constituents in this pandemic.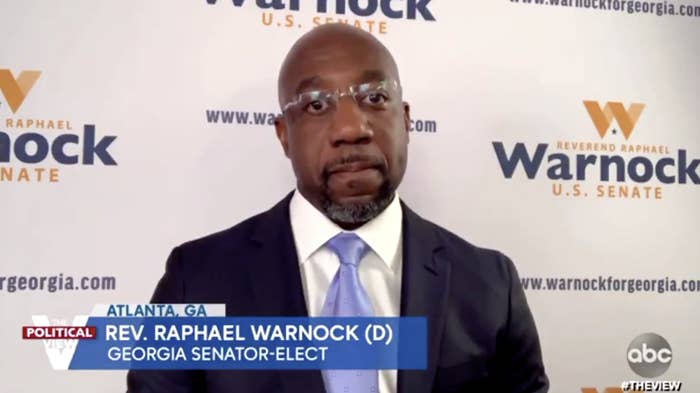 Meghan followed up and attempted to push the matter further...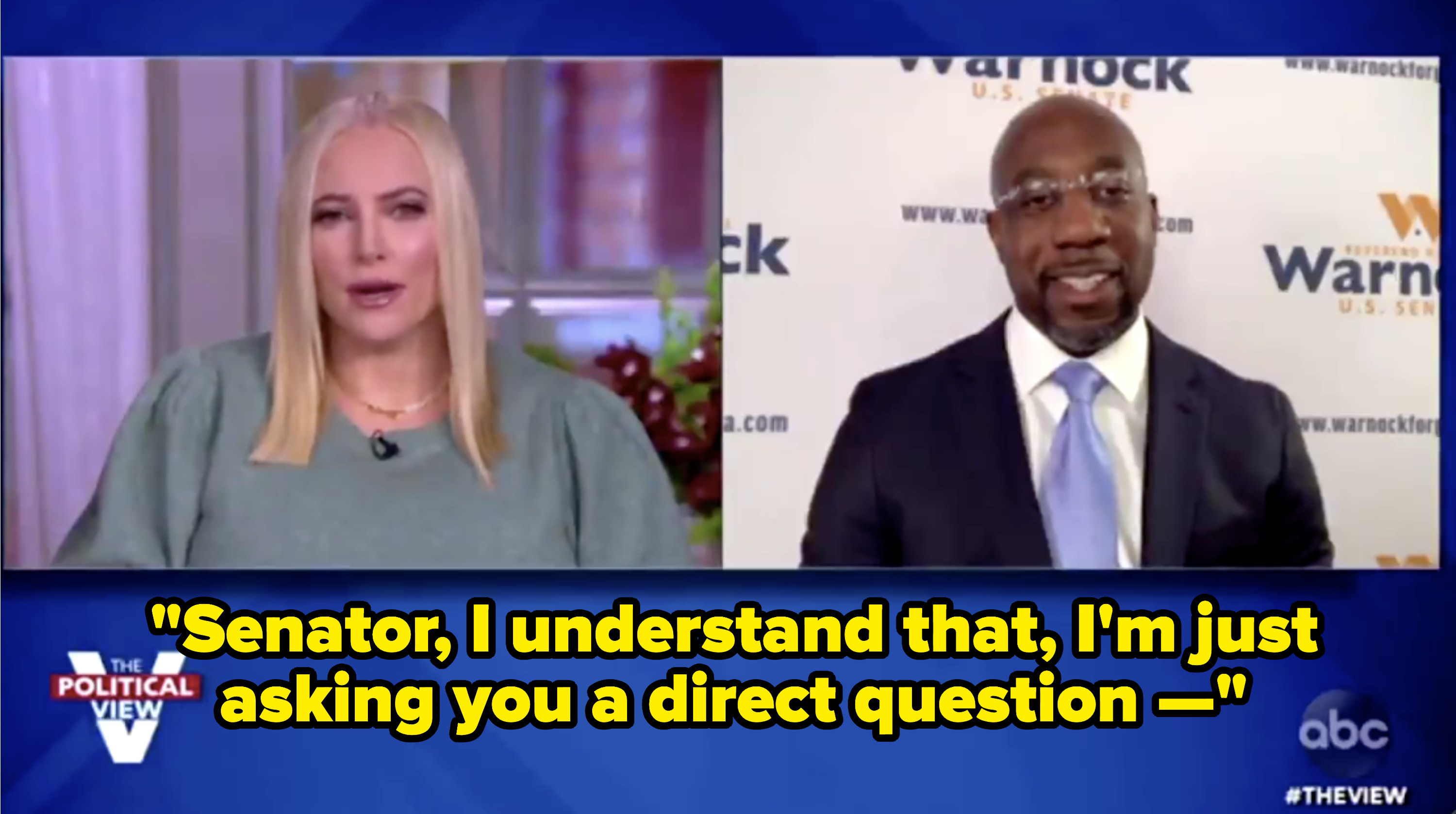 ...and Whoopi, quite literally, said "Not on my watch."*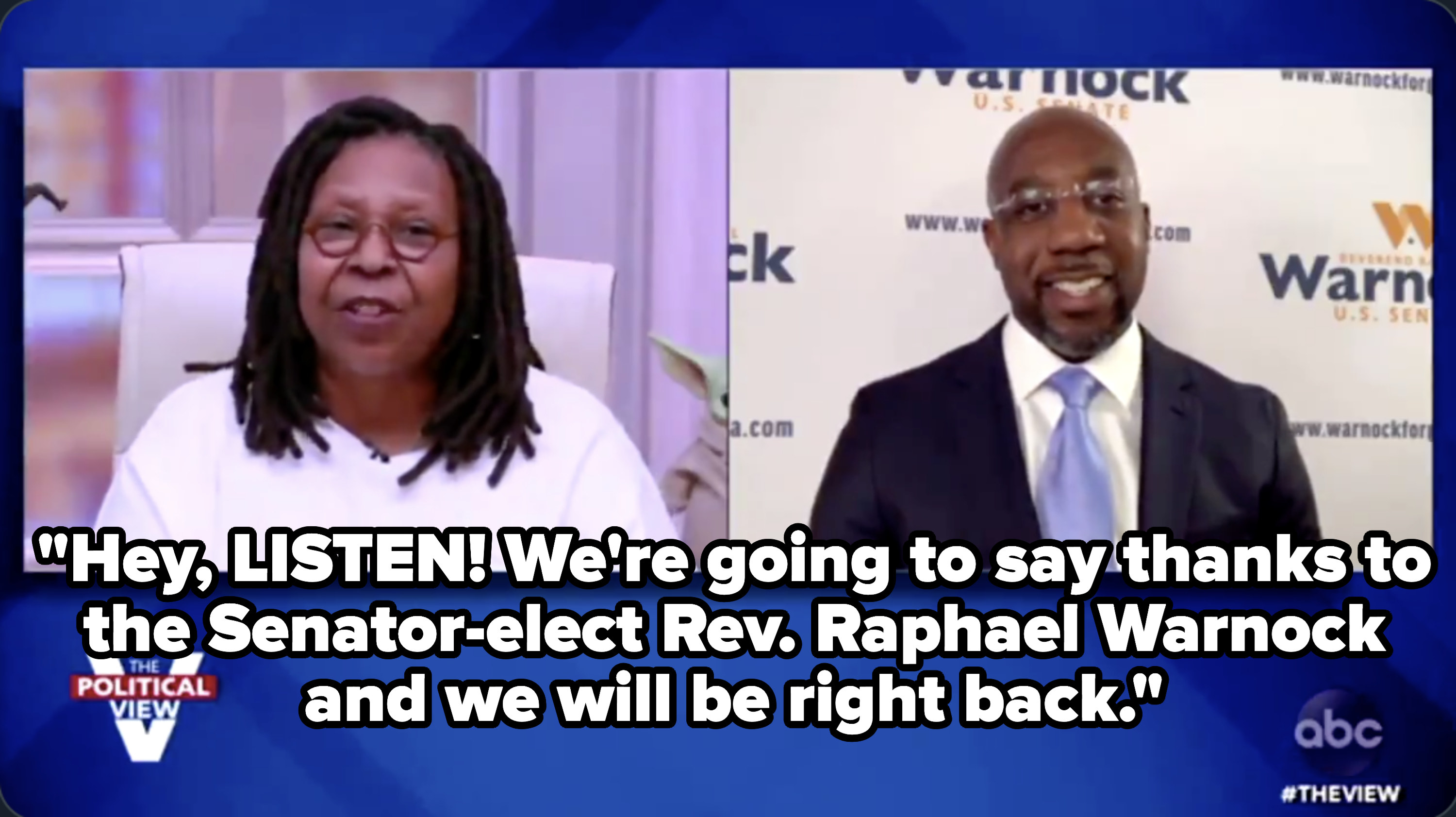 Then, she blessed us with not one, but TWO images worth 2,000 words.
Anyway, here are some tweets from #WhoopiHive:
In conclusion, stan Whoopi for clear skin, good health, and noses outcha business: