18 Tweets About Celebs Who Did Things "More Impressive" Than Joaquin Dislocating His Knee In "Joker"
The cast of Glee got actual slushees thrown in their faces...where's their award?
In case you missed it, Joaquin Phoenix took home the Golden Globe this week for Best Actor in a Motion Picture, Drama.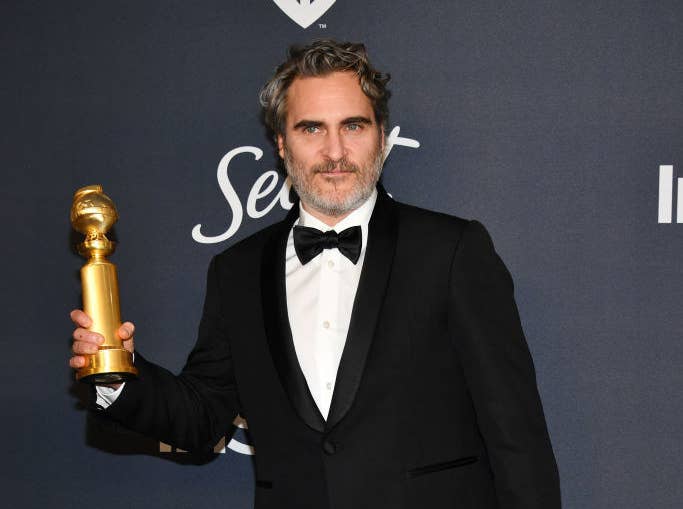 Moments after he won, this tweet about his work — and the lengths he went to for this role — went viral:
So, naturally, because it's the internet, people made jokes about the things actors have done for their roles that didn't get them any awards. Here are the funniest responses:
1.
Jonathan Groff in Mindhunter:
2.
Timothée Chalamet in Call Me By Your Name:
3.
Adam Driver in Marriage Story:
4.
Christine Baranski in Mamma Mia!:
5.
Amy Adams in Arrival:
6.
Alex Wolff in Hereditary:
7.
Sophia Lillis in It:
8.
Victoria Beckham in Spice World:
9.
Natalie Portman in Black Swan:
10.
The cast of Glee:
11.
Anna in Frozen 2:
12.
Judi Dench in Cats:
13.
Emilia Clarke in Game of Thrones:
14.
Michelle Trachtenberg in Ice Princess:
15.
Toni Collette in Hereditary:
16.
Florence Pugh in Little Women:
17.
Harry Potter in Harry Potter and the Chamber of Secrets:
18.
Harry Styles in iCarly: