The year was 2015, and Thursdays — fka Shonda Thursdays — was the best night on television. There was Grey's Anatomy, Scandal, and How to Get Away with Murder, and previously there was Private Practice and The Catch. Overall, Shonda Rhimes and ABC went together like peanut butter and jelly.
So, it came as a shock to everyone when Shonda announced her lucrative overall deal with Netflix, but also people were excited. ESPECIALLY since we got our first look at her show Bridgerton earlier this month and she looks FABULOUS.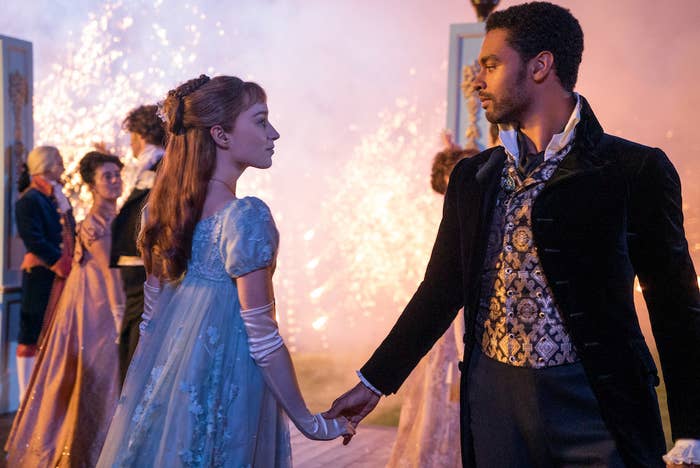 When I came across this article on Vulture, to say my jaw dropped to the floor would be an understatement:
"An executive allegedly told her, 'Don't you have enough [park tickets]?'"
Her breaking point...[was] in 2017, Rhimes asked for an additional all-inclusive pass to Disneyland (one of her perks for working at the House of Mouse–owned network) to give to her visiting sister. After receiving some pushback ("We never do this," she was repeatedly told), Rhimes got the pass, but it failed to work when her sister, with her children and nanny, arrived at the park.
Like, I'm sorry, alleged or not, IF SHONDA WANTS DISNEYLAND TICKETS, GIVE HER ALL THE TICKETS.
However, it was TV writer and podcast host Camilla Blackett who raised a valid point regarding race because, in case you forgot, Shonda is a Black woman:
Again, I cannot take this as fact, but I WILL SAY that I am SEEING the POINT that Camilla is MAKING!
Camilla's poignant tweet sparked discussion in her Twitter thread. Fellow writer and podcast host Priyanka Mattoo had this to say:
A follower of Camilla's went as far as to call out ABC's actions over this alleged incident:
IMO, Camilla herself hit the nail on the head with this overall sentiment:
Needless to say, I'm v pumped for Bridgerton and everything else coming our way from Miss Shonda and Netflix.
You can read more about Shonda's departure and what she plans to do at Netflix here.