In this week's edition of ~toot it and reboot it~, NBC announced — with the launch of its new streaming service, Peacock — that it would be rebooting the '90s classic, Saved By The Bell.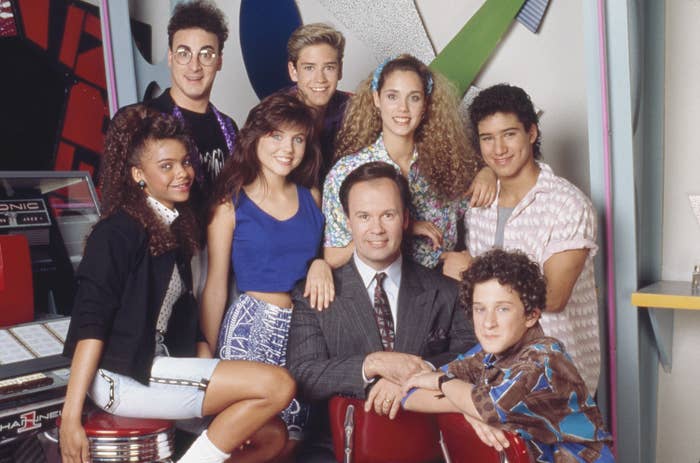 Live footage of me when I heard this blessed news:
The series will follow A.C. Slater and Jessie Spano as new parents, but will also focus on a new generation of teens attending Bay Side High.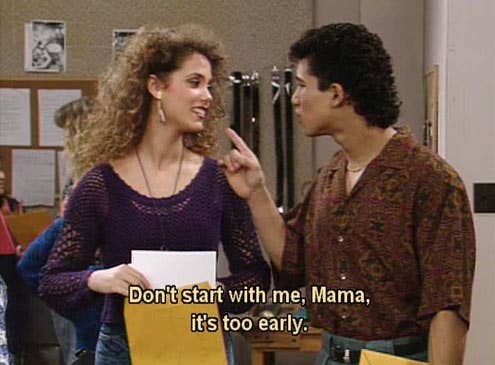 Here's the full synopsis:
The new straight-to-series comedy explores what happens when California Gov. Zack Morris (Gosselaar's role) gets into hot water for closing too many low-income high schools and proposes the affected students be sent to the highest-performing schools in the state — including Bayside High. The influx of new students gives the over-privileged Bayside kids a much-needed and hilarious dose of reality. Lopez and Berkley will return to play their beloved characters A.C. Slater and Jessie Spano, respectively, in what sources say are new roles as parents.
I didn't know what to expect out of this reboot, but if there's one thing I can count on, it's Zack Morris — who, unsurprisingly, is a government official — getting into "hot water."
No news yet on the premiere date for this, but believe me when I say I'll be first in line to binge-watch the hell out of this one.