35 Times "America's Next Top Model" Immediately Made Me Say, "Right To Jail"
I don't think ANYONE wants to be on top now.
1.
In Cycles 14 and 17, when Angelea was disqualified for having briefly worked as an escort: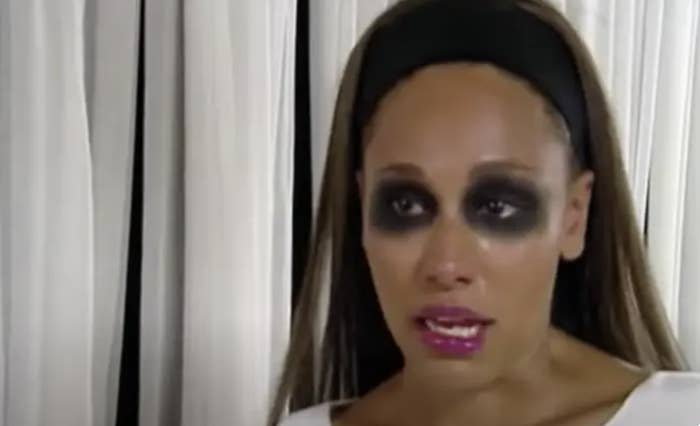 2.
In Cycle 4, when Kahlen had to pose in a grave shortly after she found out that her friend had died:
3.
In Cycle 4, when they made Michelle believe she was suffering from a flesh-eating bacteria, but she actually had untreated impetigo: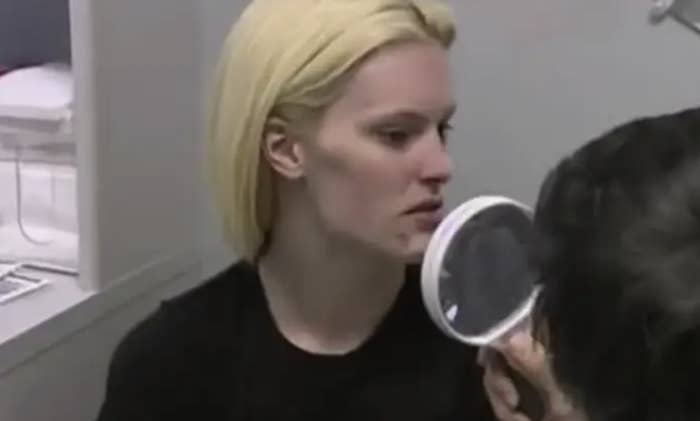 5.
In Cycle 5, when Tyra implied that Kim should tone down her lesbianness: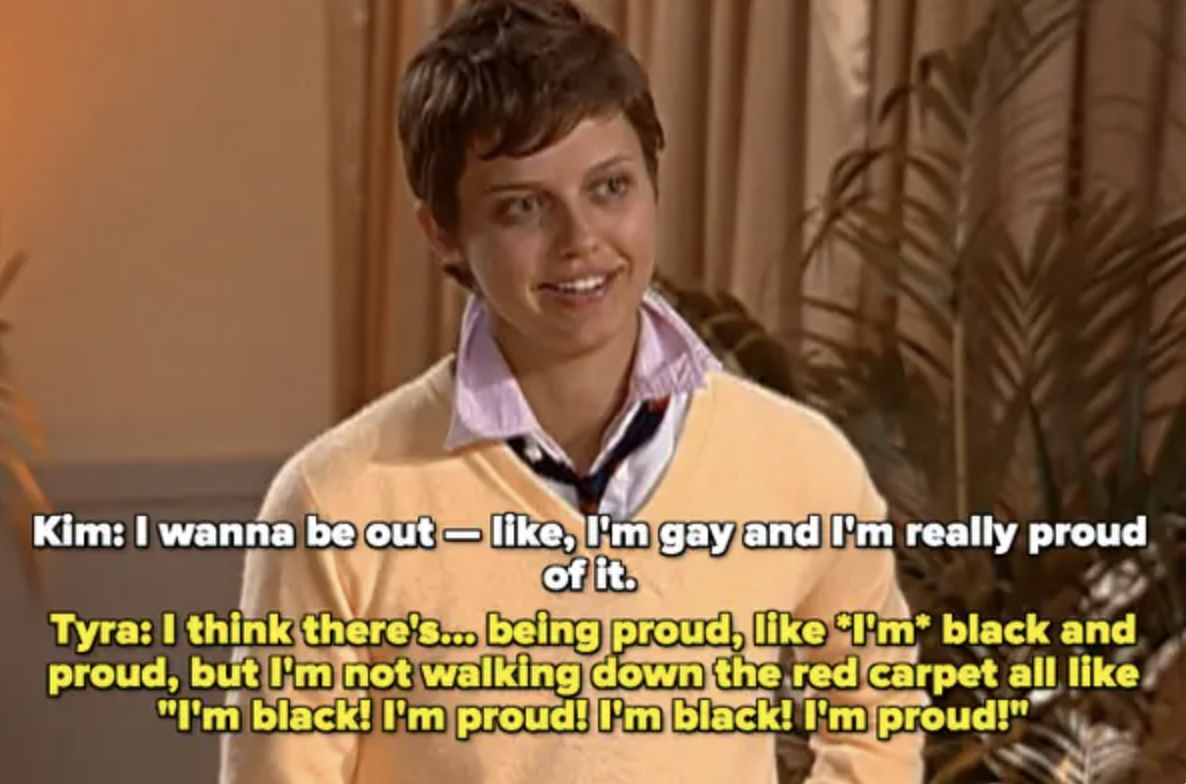 6.
In Cycle 6, when Tyra Banks ridiculed Danielle for not wanting to close the gap in her teeth: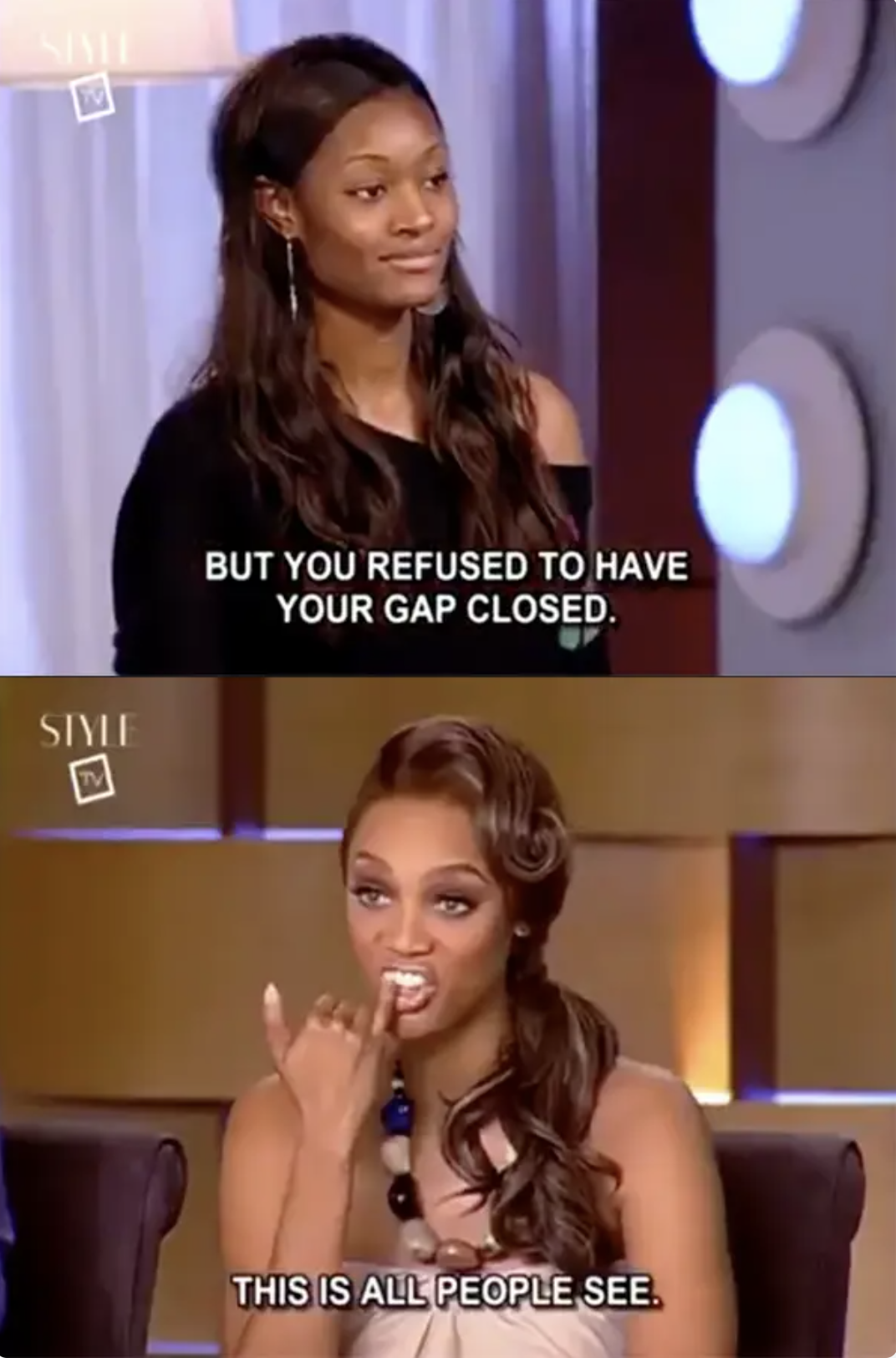 7.
Then, in Cycle 15, the very same Tyra had Chelsey widen the gap between her teeth: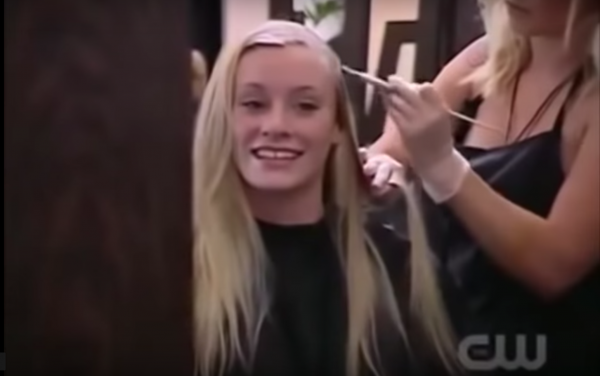 8.
In Cycle 4, when Keenyah was blamed for being inappropriately touched by a male model at a photoshoot: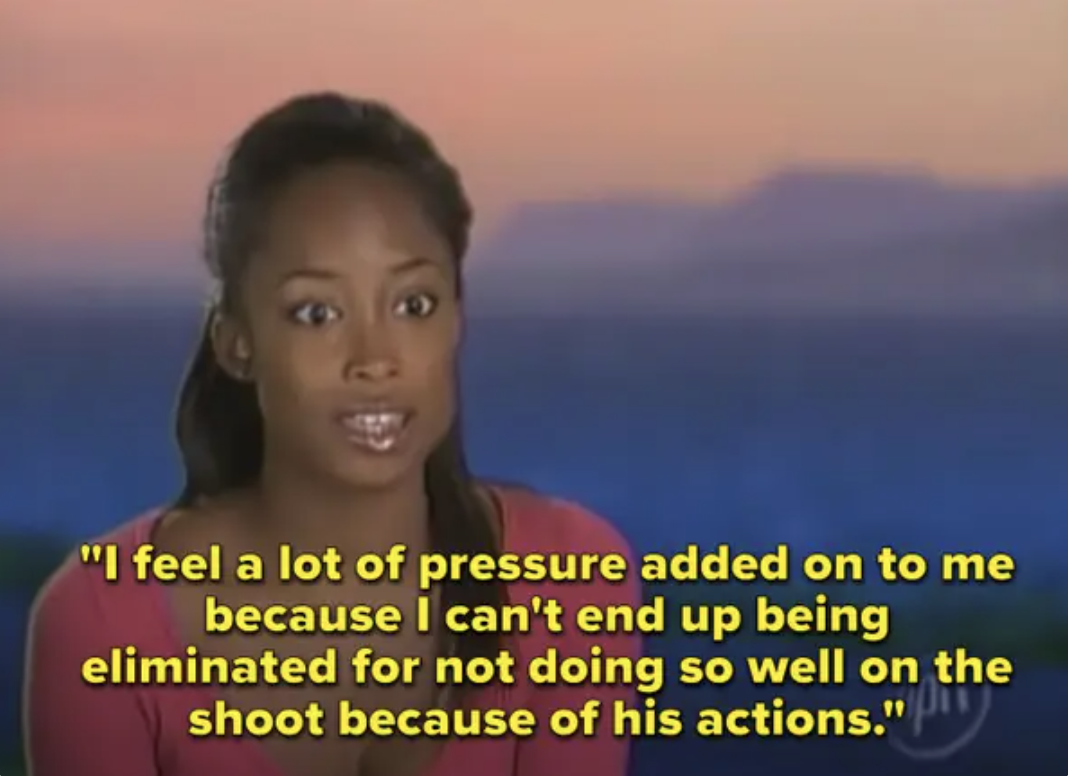 9.
In Cycle 22, when Nyle — who's deaf — had to pose in the dark, which left him unable to sign or communicate with the photographer: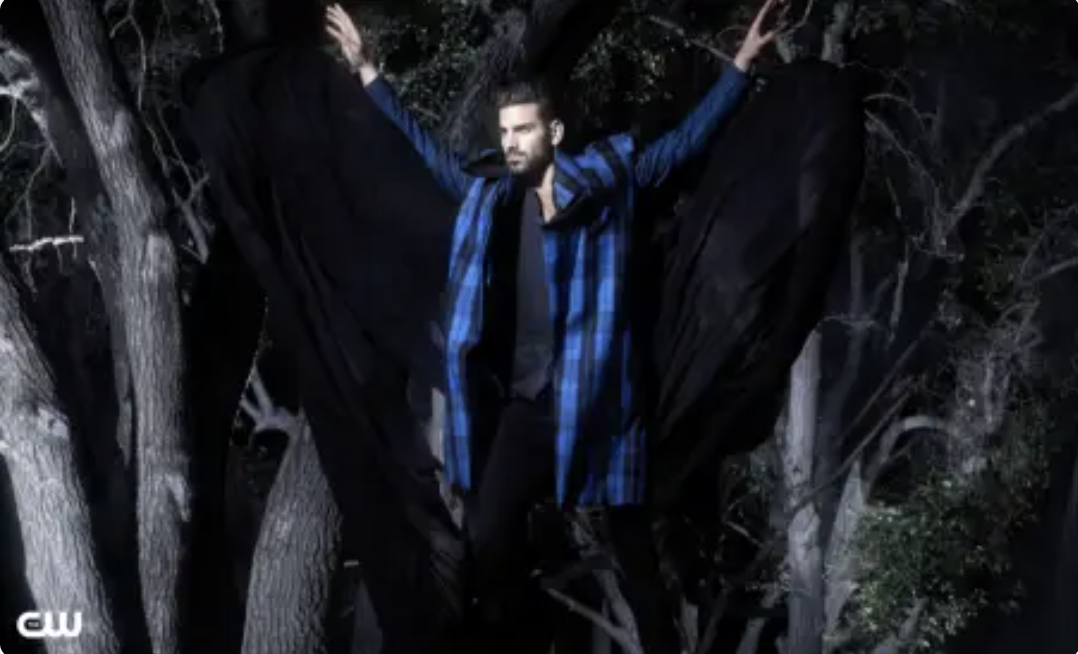 10.
Also in Cycle 3, when Amanda — who's legally blind — had to walk a dimly lit runway: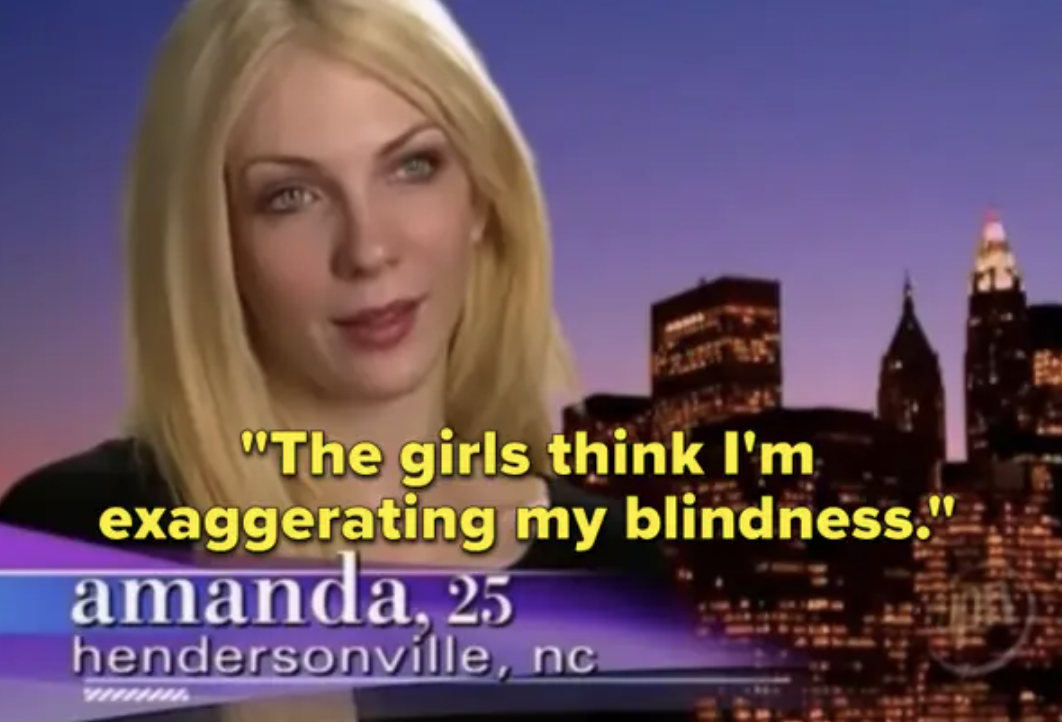 11.
In Cycle 24, when Jeana was slut-shamed for posing in Playboy:
12.
In Cycle 10, when Isis — the first transgender contestant on the show — was bombarded with ignorant and transphobic questions and comments: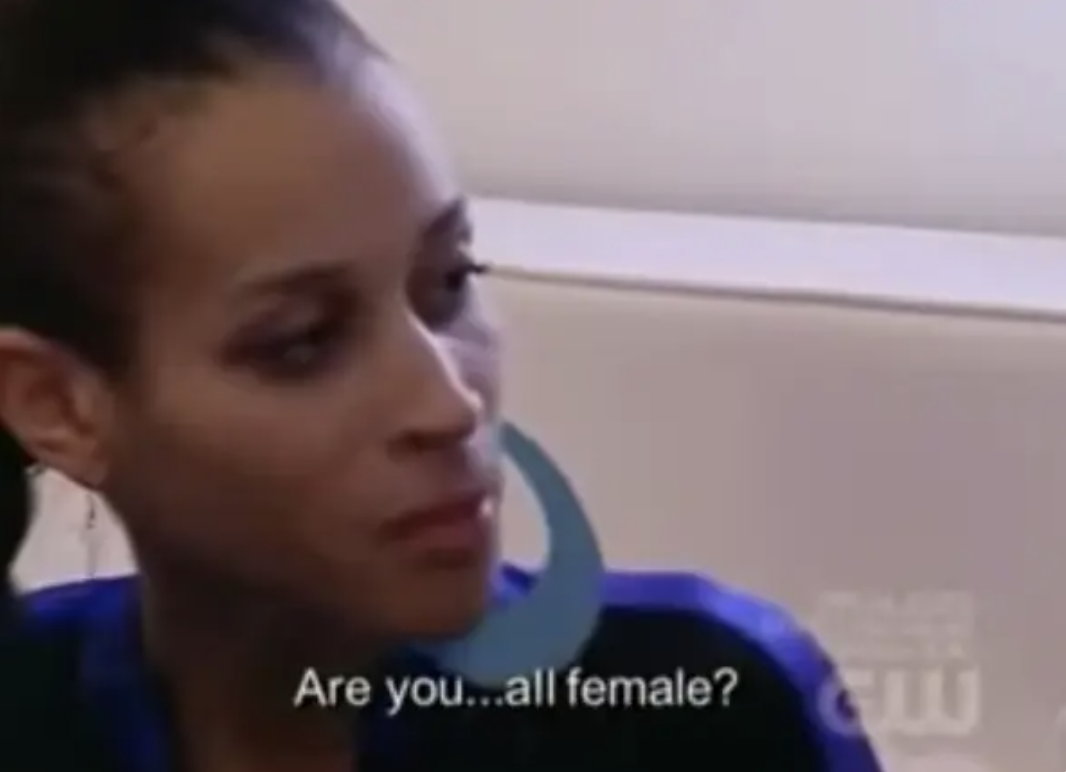 13.
In Cycle 10, when Tyra repeatedly mispronounced Katarzyna's name: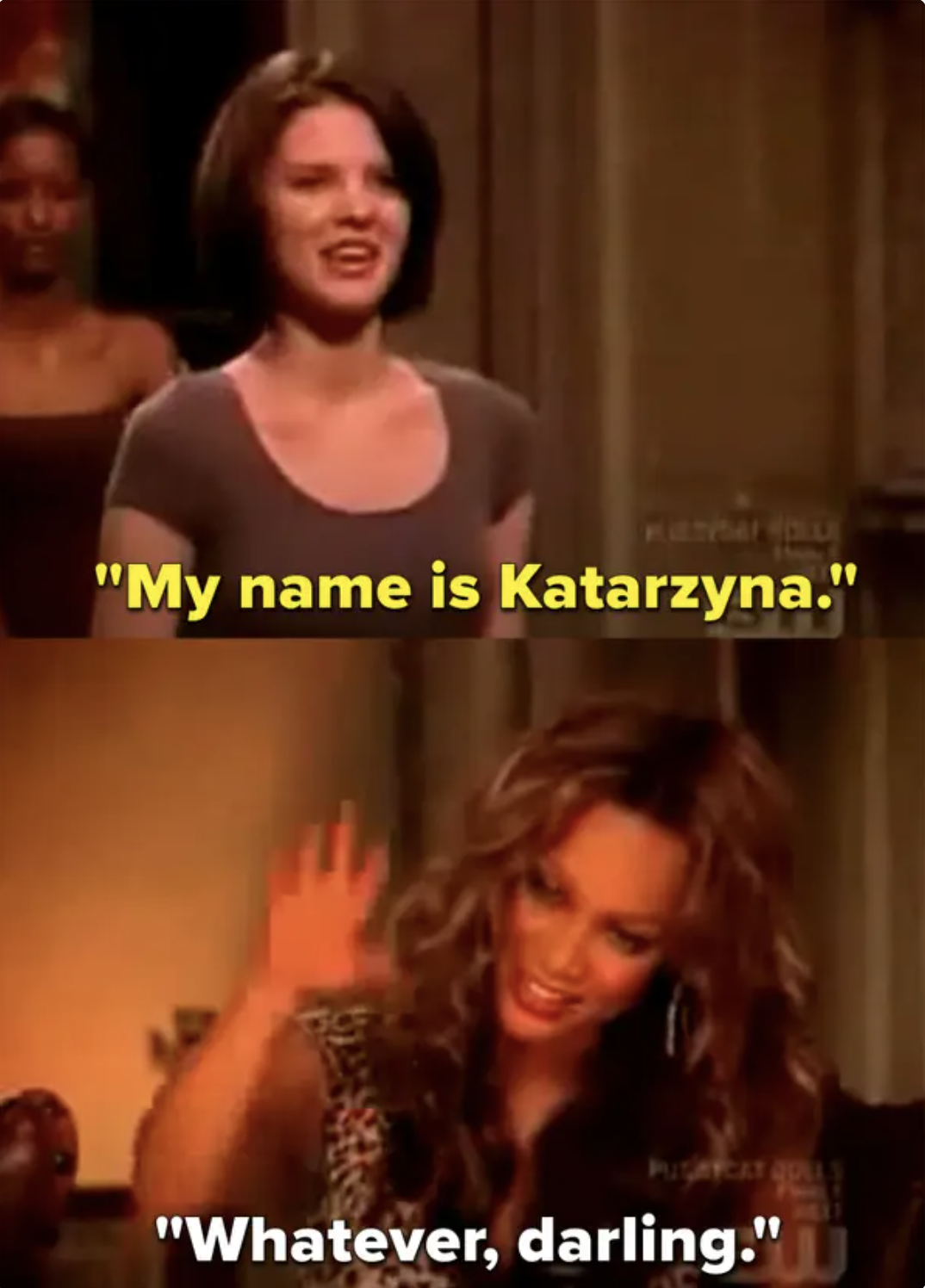 14.
In Cycle 7, when Ginger was eliminated AFTER refusing to pose nude for a photo shoot: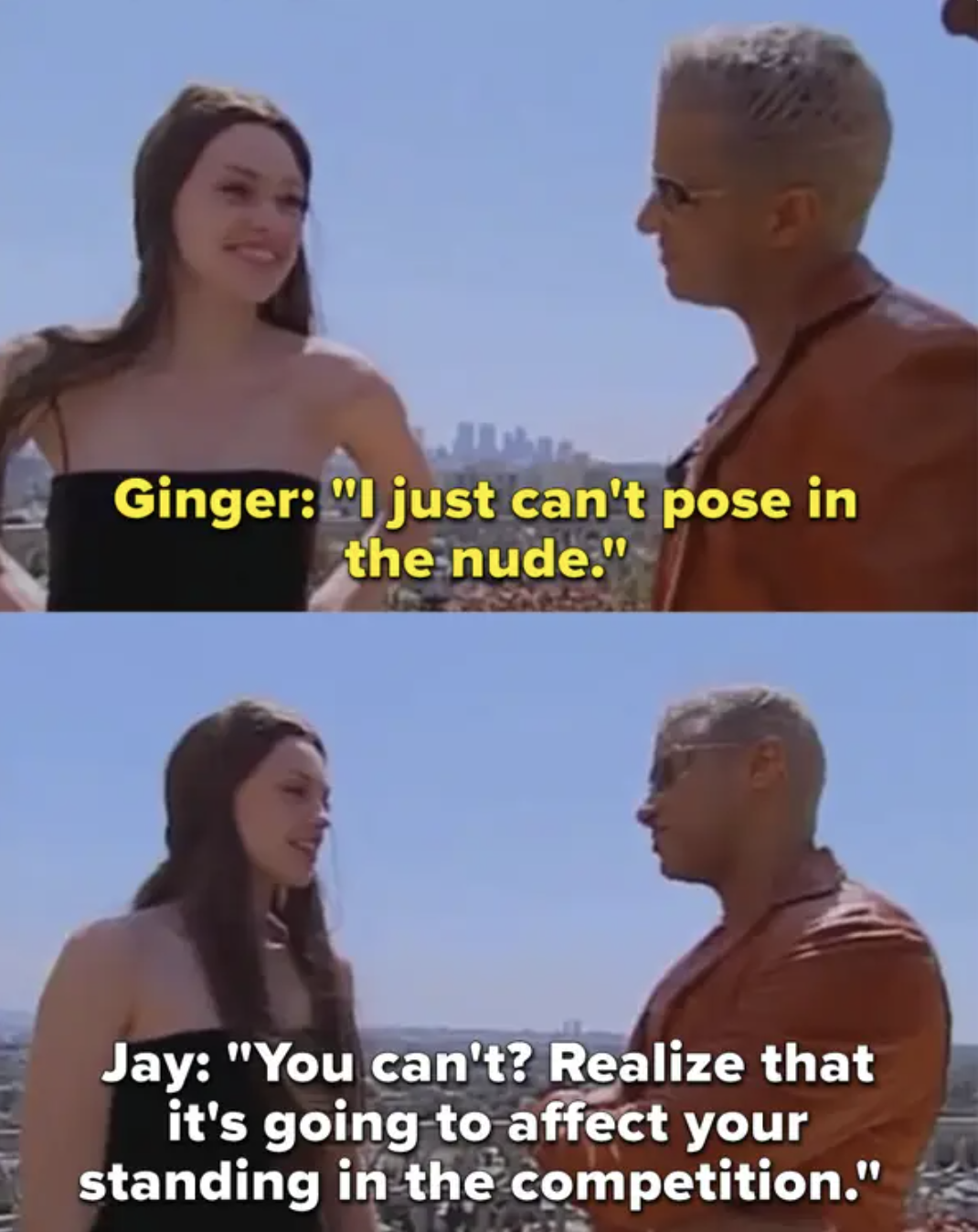 16.
In Cycle 7, when Jaeda had to kiss a racist guy in a photo shoot: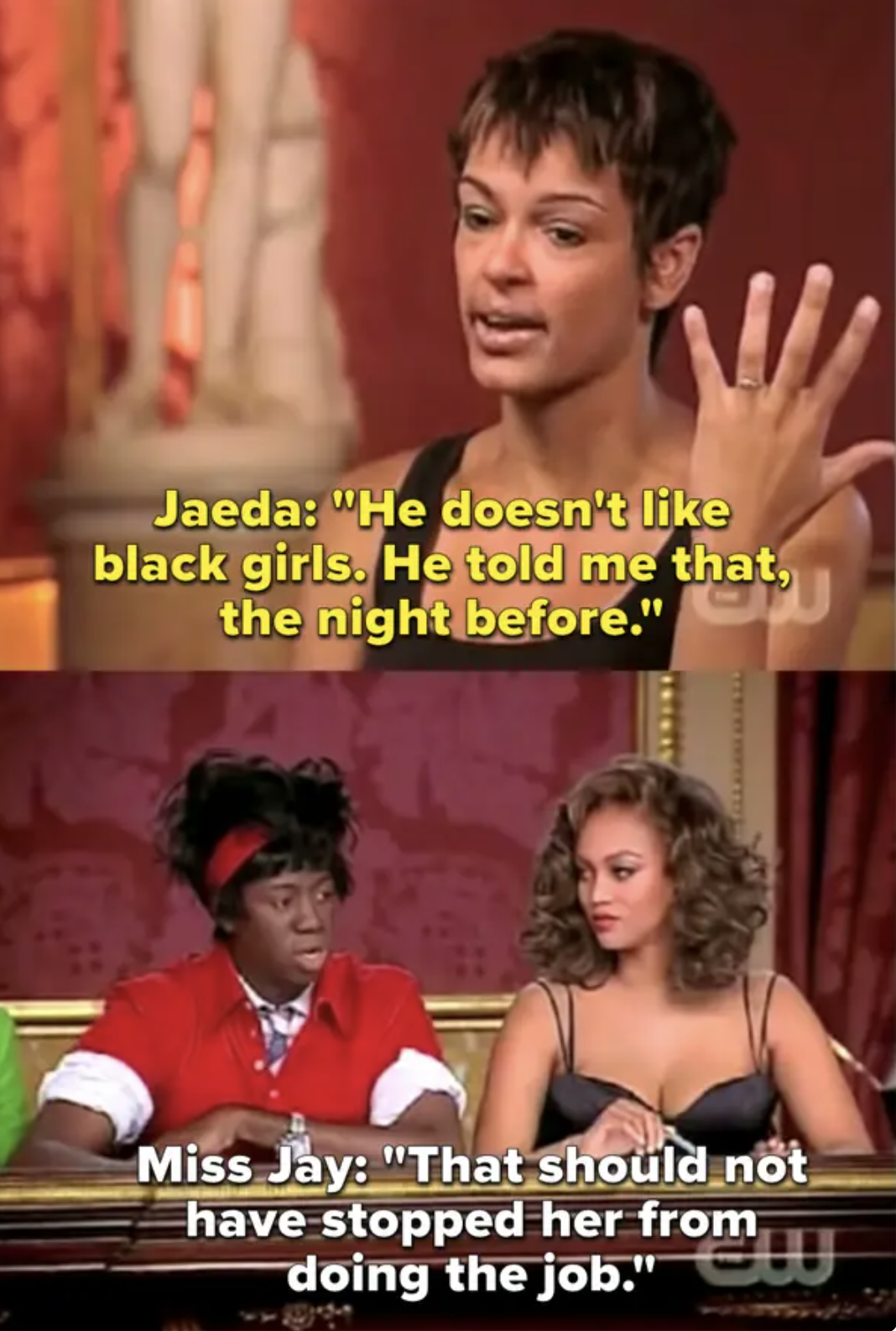 17.
In Cycle 6, when Danielle was hospitalized but left against medical advice in order to participate in a photo shoot:
18.
In Cycle 4, when Keenyah had to dress up as an elephant and pose as "gluttony" after gaining weight: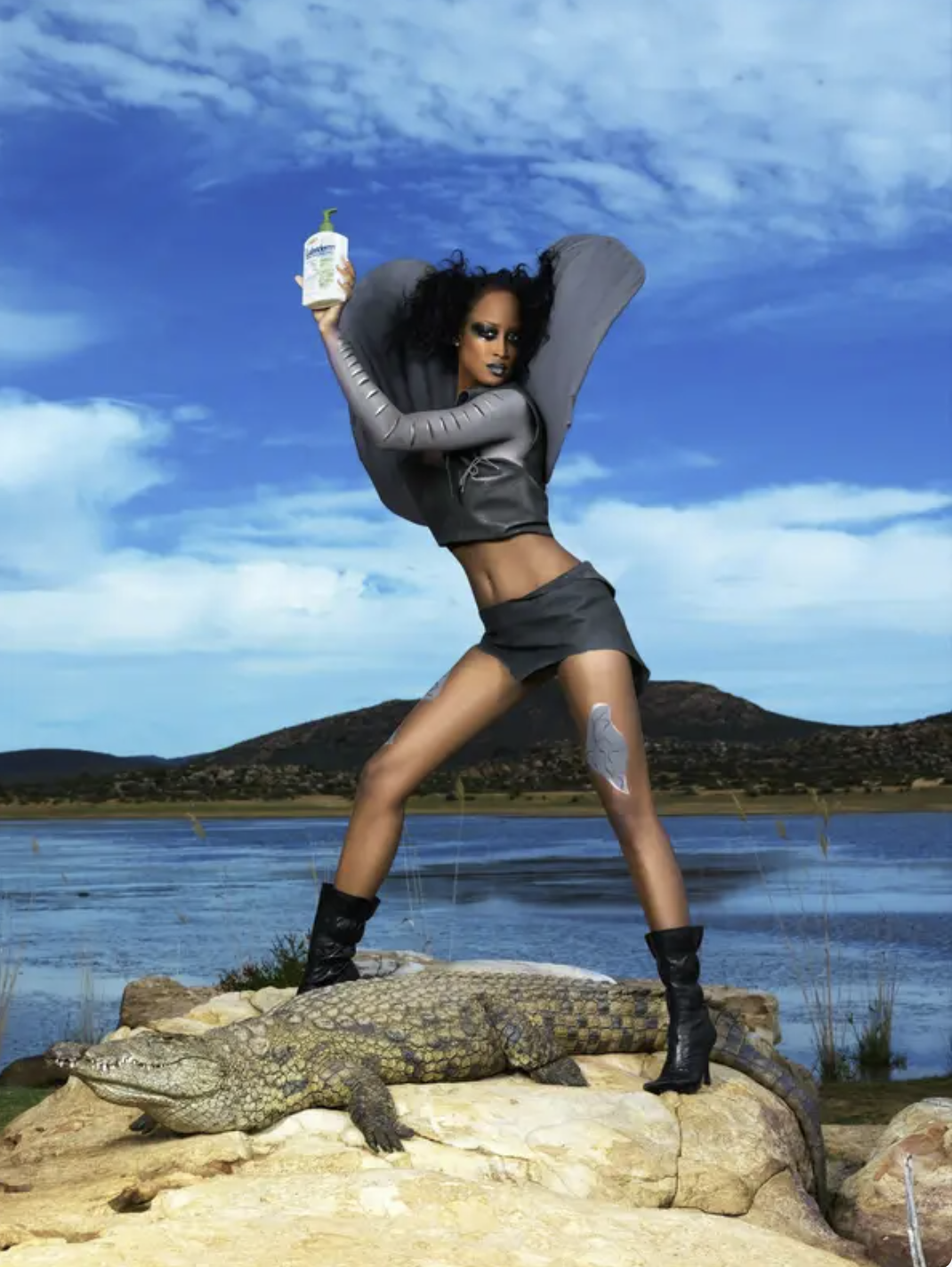 20.
In Cycle 13, when the girls had to pose in a "biracial"-themed photo shoot: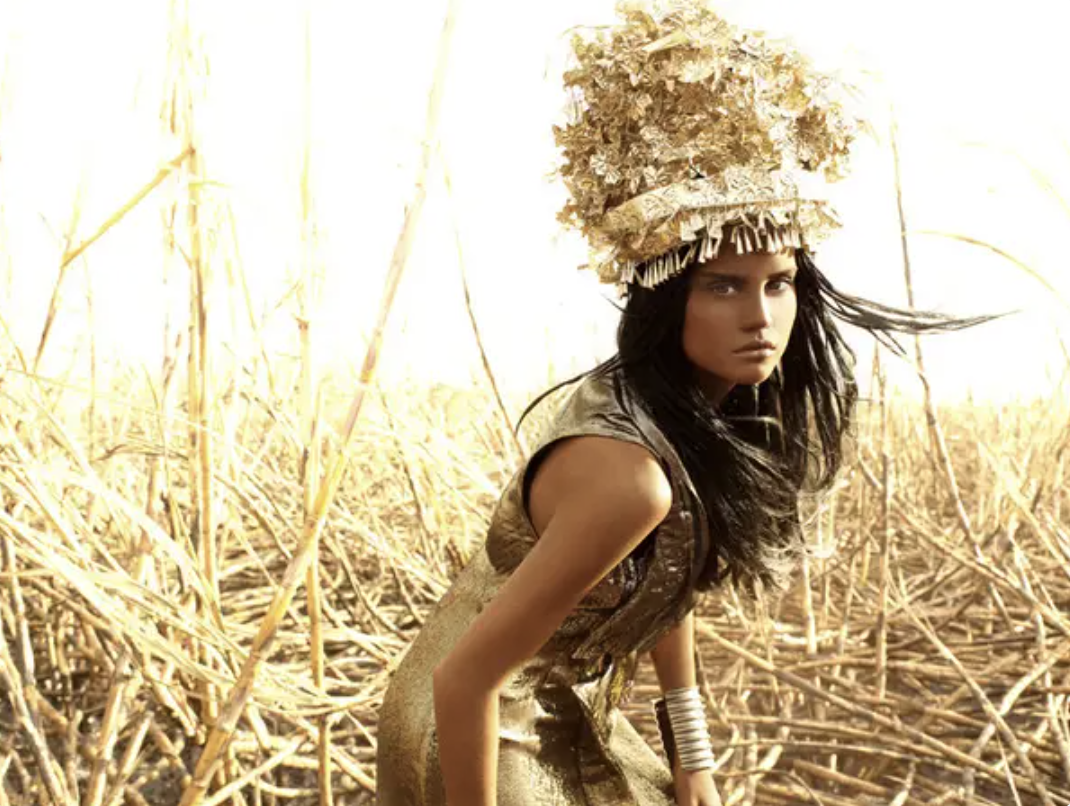 21.
On that subject, in Cycle 4, when the girls had to model as "different ethnicities" — some that involved brown- and blackface — for a photo shoot: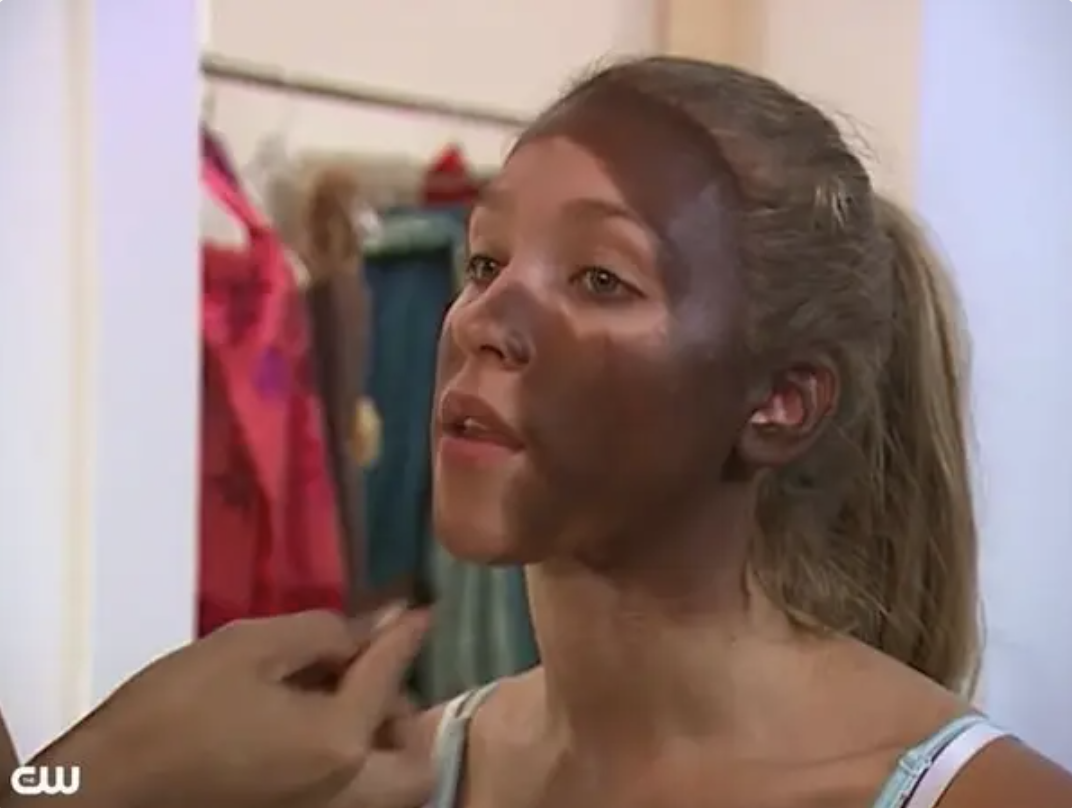 23.
In Cycle 1, when the contestants were weighed on TV...and then their weights were TOLD TO ALL OF AMERICA: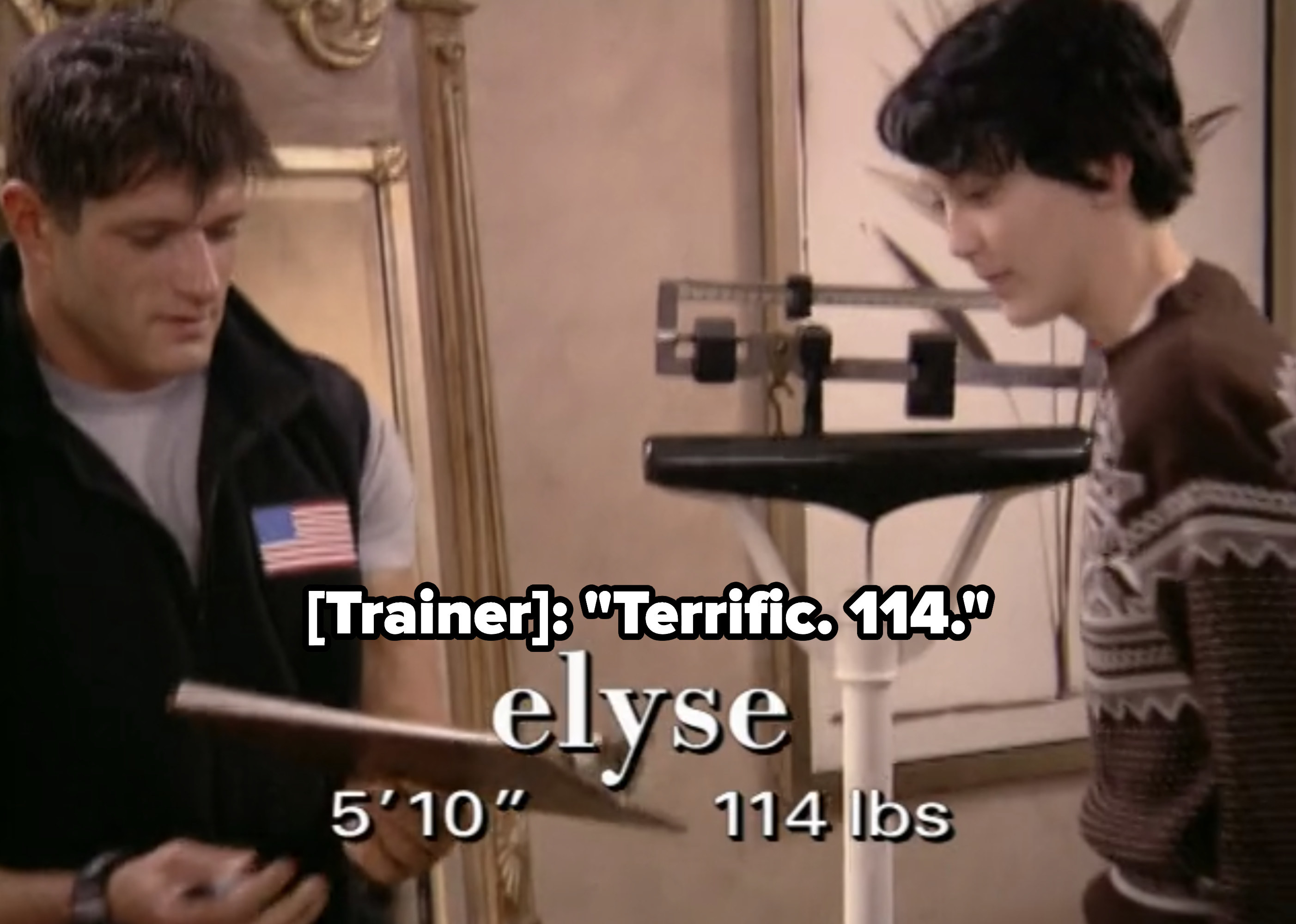 24.
In Cycle 3, when Cassie was told that her hips and thighs were too big, even though her disordered eating was something she discussed on the show: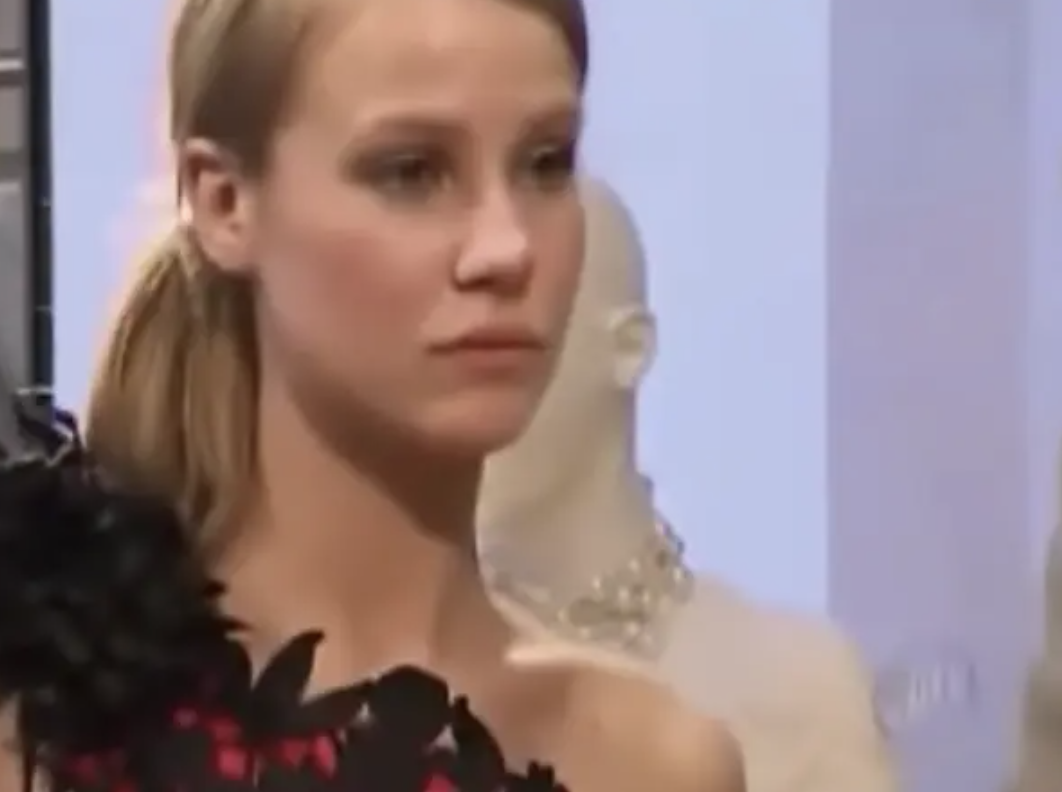 26.
In Cycle 21, when Yu Tsai refered to Chantelle (aka Winnie Harlow) as "panda." Chantelle lives with a skin condition called vitiligo, which is when patches of skin lose their pigment: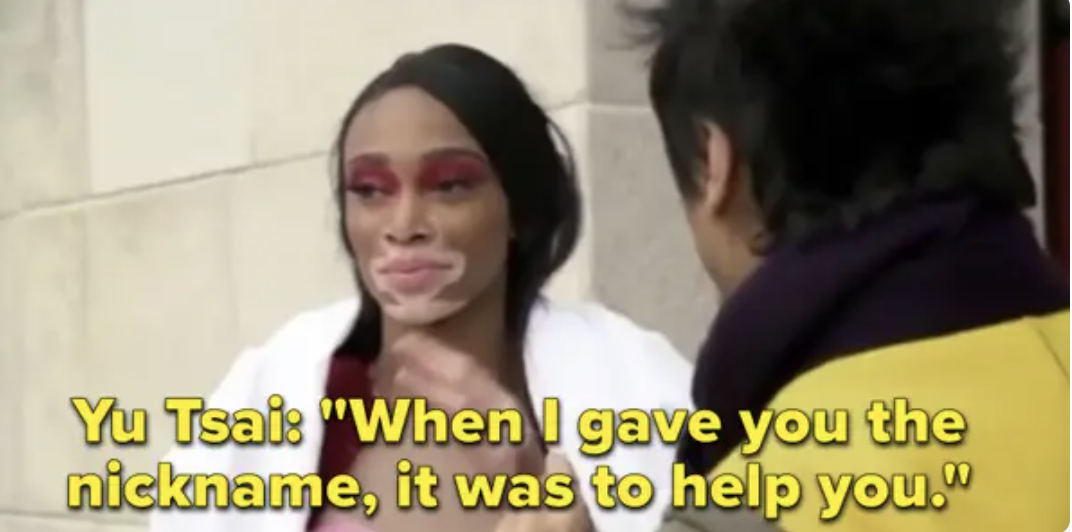 27.
In Cycle 1, when Janice Dickinson told Shannon to go work at a "car factory or a bakery" because she didn't want to pose nude due to her religious beliefs: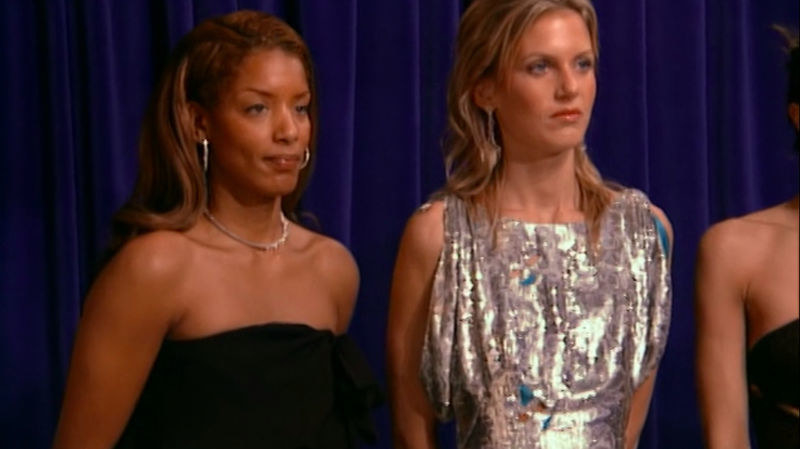 28.
In Cycle 3, when Yaya was criticized for an "overbearing" need to "prove [her] Africanness" and was then forced to apologize: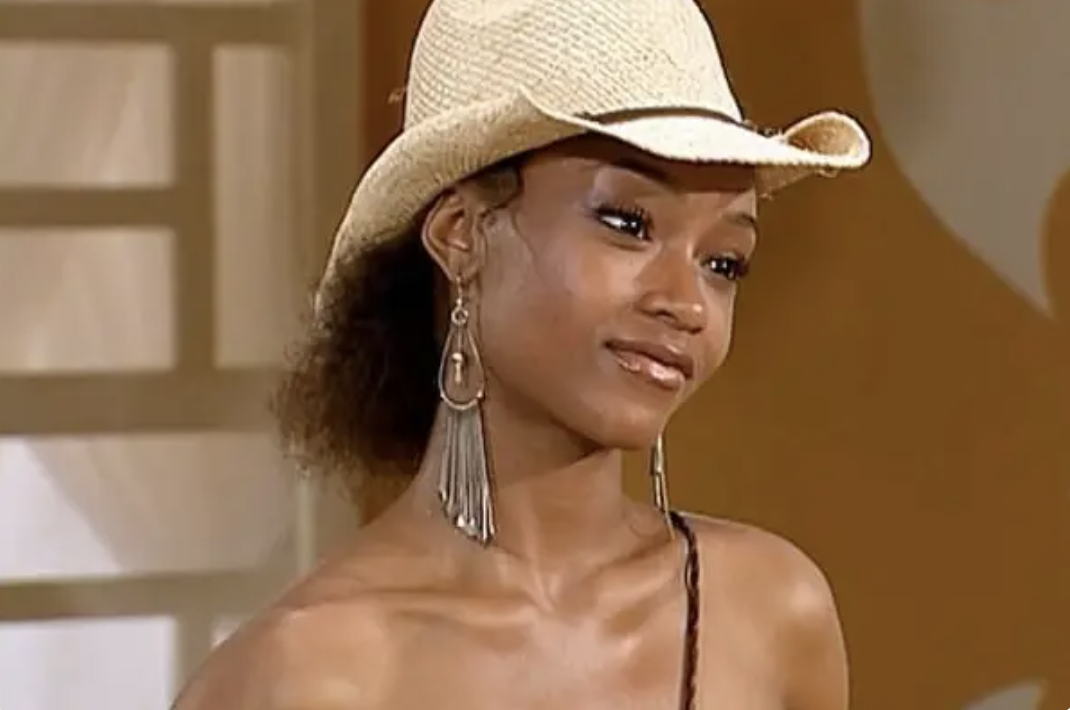 29.
In Cycle 6, when Janice Dickinson made Gina tell her who was bothering her in the house...and then yelled at her for ratting out her fellow model:
30.
In Cycle 15, when Kayla was still forced to shoot a commercial with a man after disclosing to Jay Manuel that she had been sexually assaulted: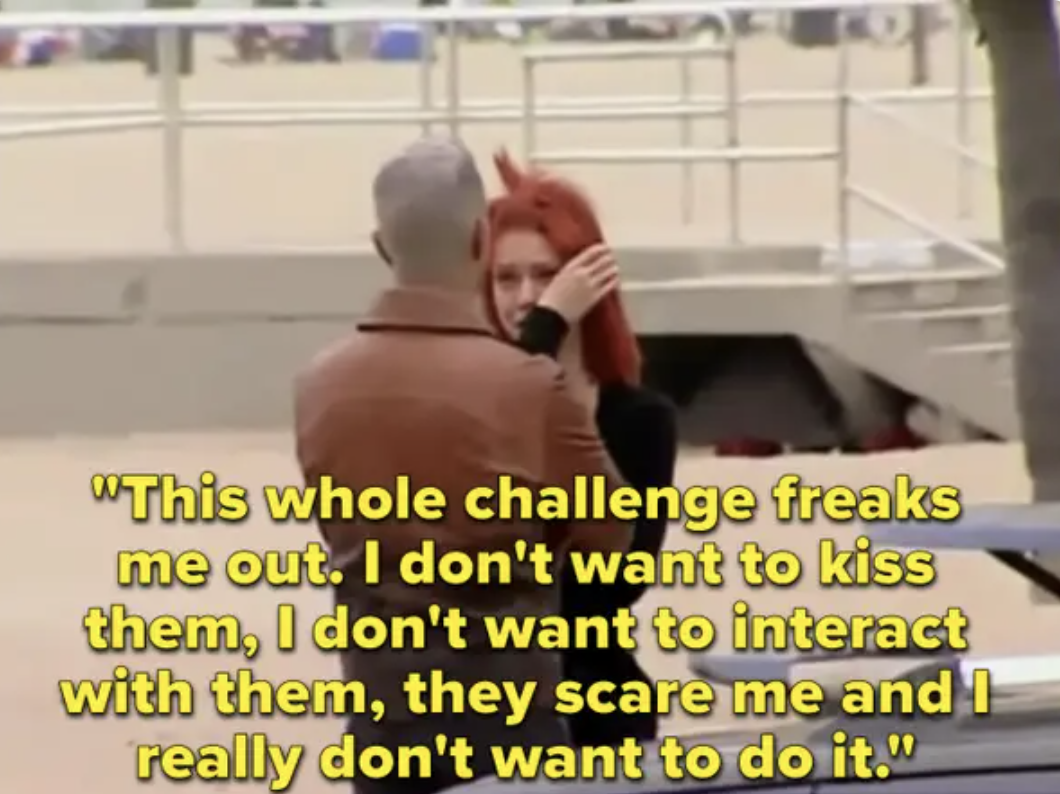 31.
In Cycle 6, when Tyra pretended to faint and scared all the contestants:
32.
In Cycle 7, when CariDee got hypothermia from posing in a freezing pool:
34.
In Cycle 24, when Tyra made Liberty dye her hair red because she "voted red" in the 2016 election. Liberty then began to criticize redheads everywhere:
35.
Finally, in Cycle 8, when 50 Cent pushed Jael in the pool because she annoyed him: