Earlier this month, Regina King's directorial debut, One Night in Miami — based on the award-winning play of the same name — premiered on Amazon Prime after garnering much buzz at the Venice Film Festival.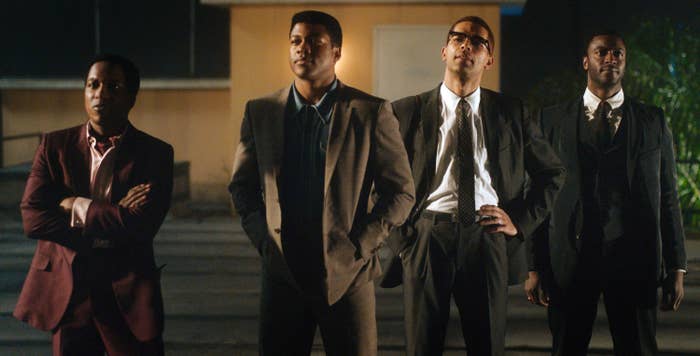 So to celebrate the release, we had the core cast of the film — Leslie Odom Jr., Aldis Hodge, Eli Goree, and Kingsley Ben-Adir — Zoom in and play our lovely game of "Who's Who?"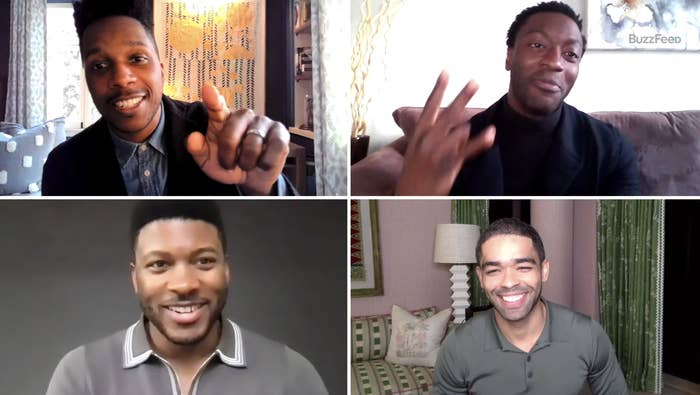 Along with being fun to watch — both 'cause of humor and because they all won the genetic lottery — they're also a cast who's on the same page, since they unanimously agreed on A LOT of the questions asked.
Like they collectively agreed that Leslie Odom Jr. was most similar to the Black icon he portrayed in One Night in Miami: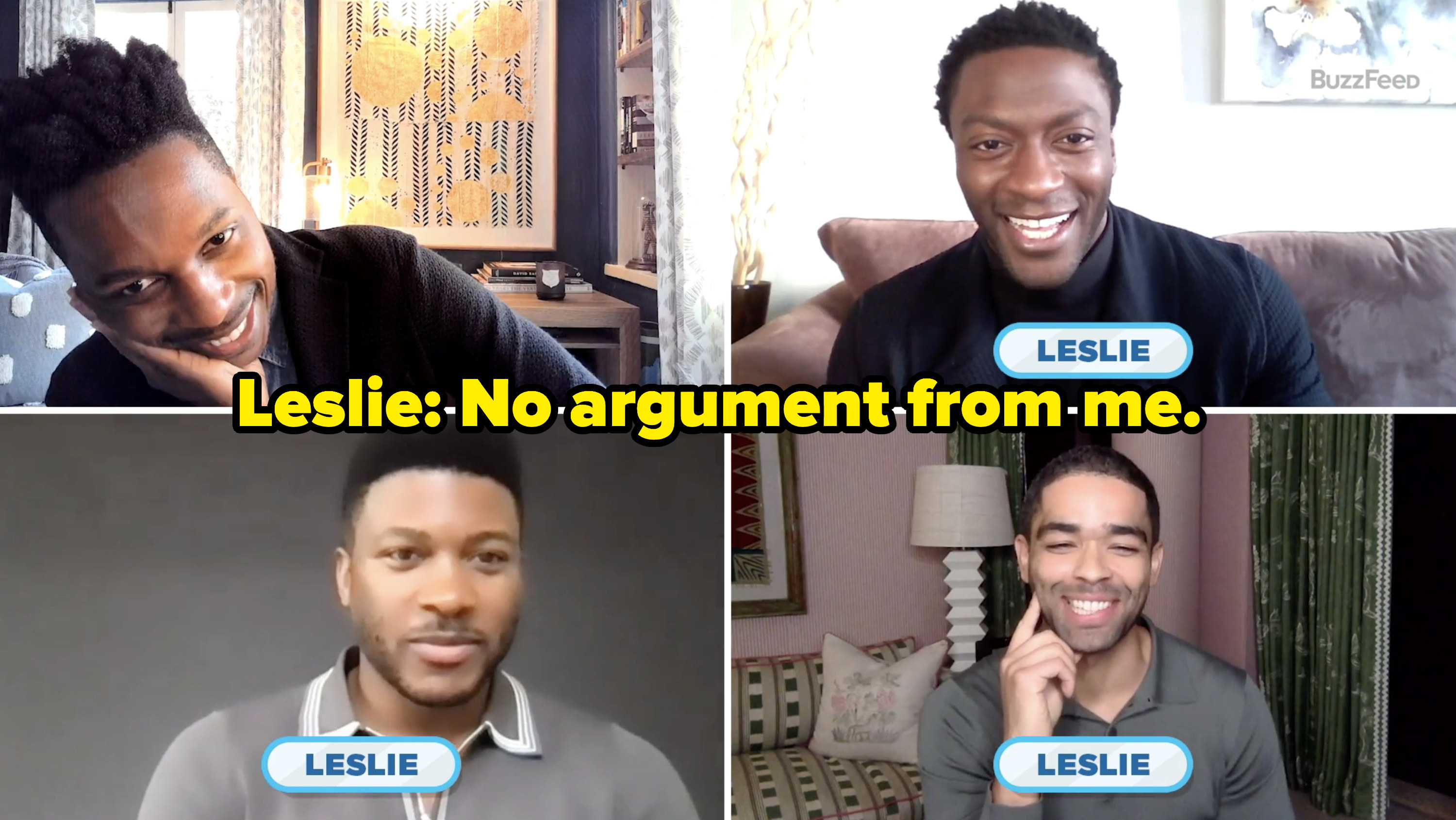 They also agreed that Eli Goree was most likely to be caught at craft services: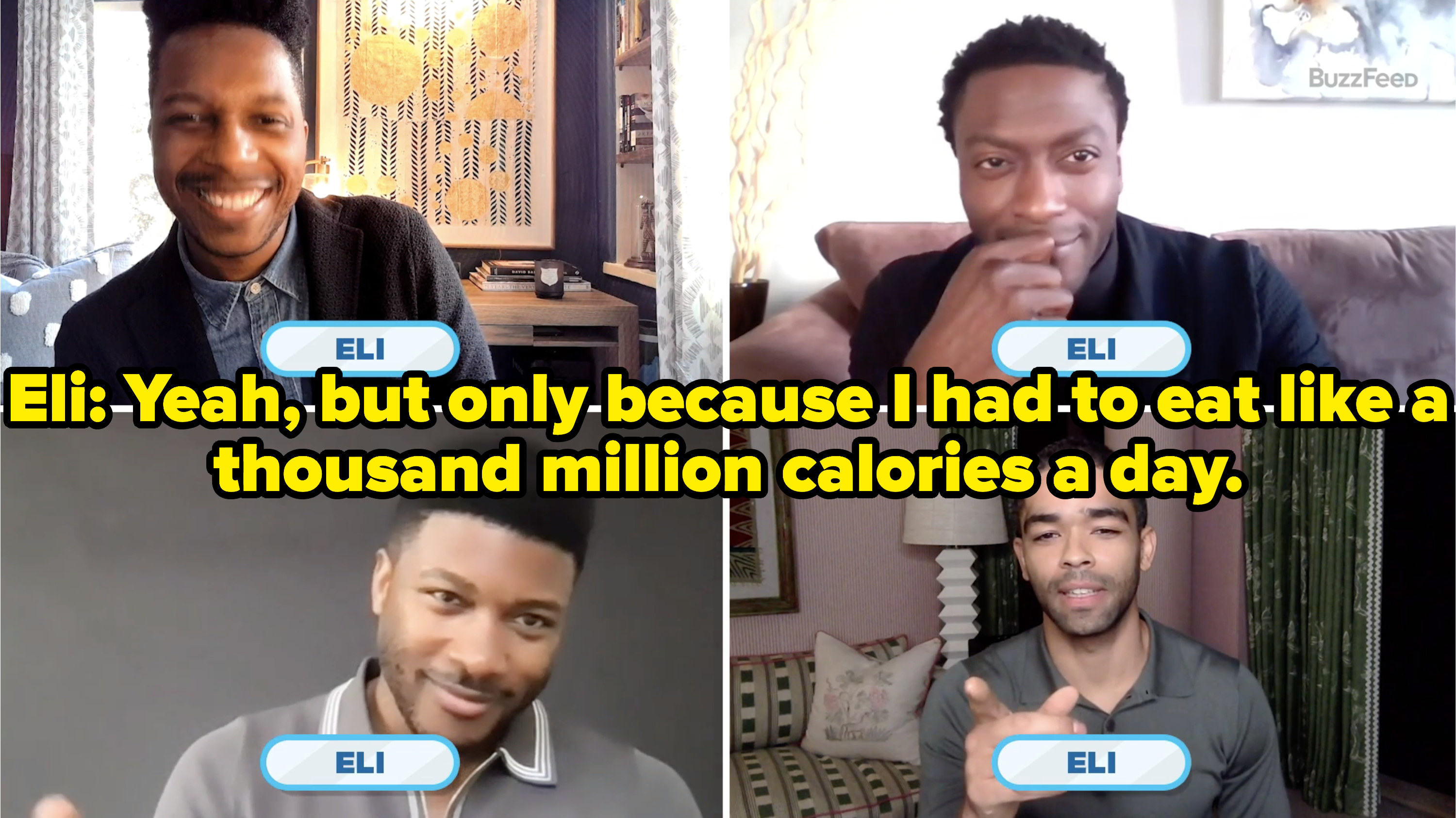 And, my personal favorite, they all agreed that Aldis would be most likely to start a podcast: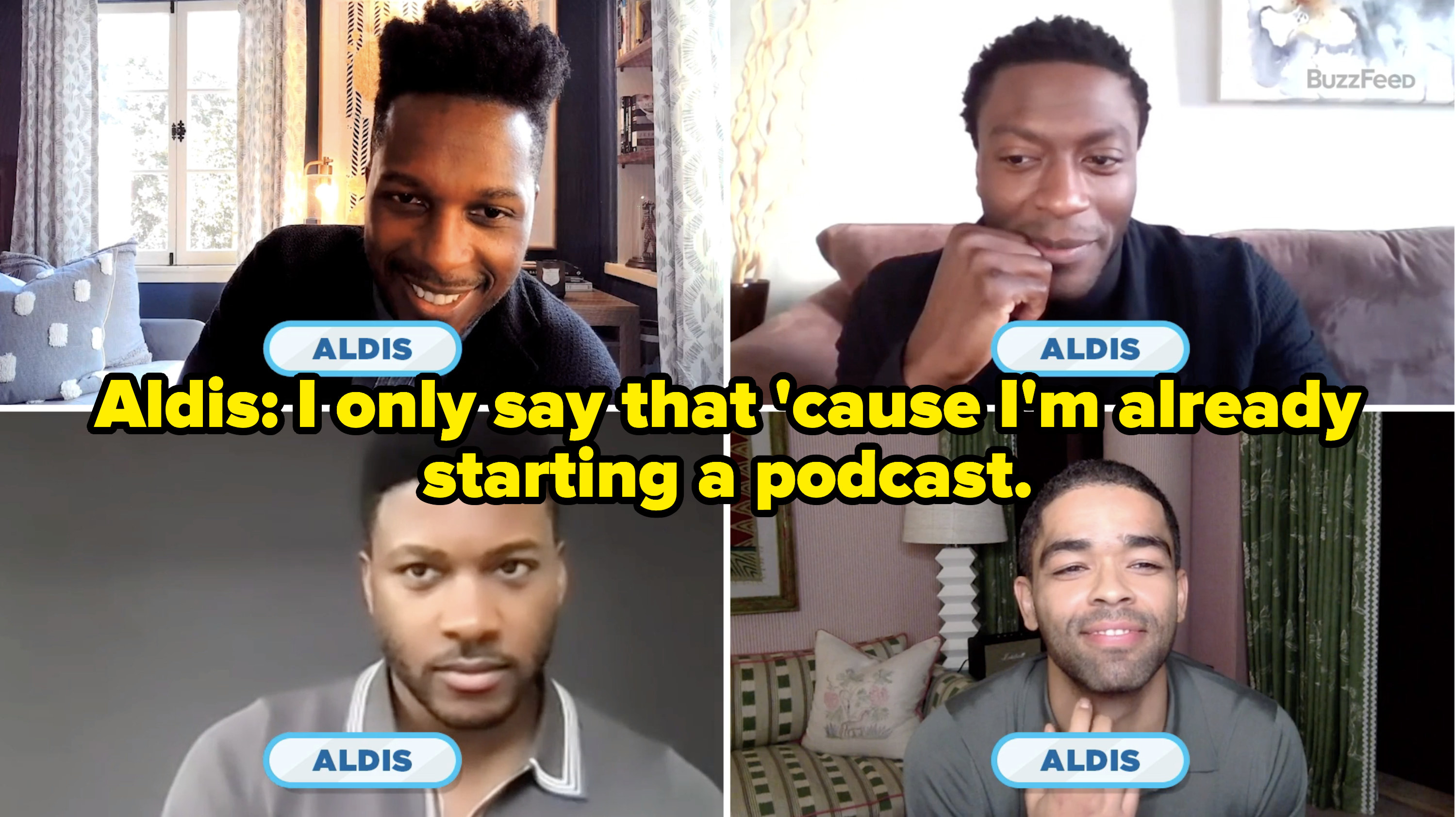 Needless to say, this cast knows how to have fun! Be sure to watch the video to see what got Leslie Odom Jr. to laugh this hard: