"One Night In Miami" Is A Serious Film, But The Cast Is Just As Fun As They Are Handsome
Between Aldis, Leslie, Kingsley, and Eli, my eyes did not know where to look!
Earlier this month, Regina King's directorial debut, One Night in Miami — based on the award-winning play of the same name — premiered on Amazon Prime after garnering much buzz at the Venice Film Festival.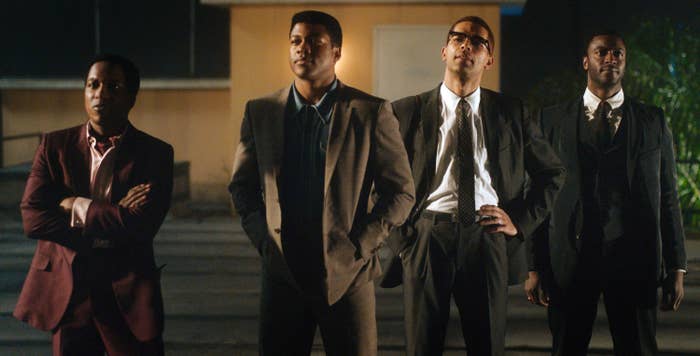 So to celebrate the release, we had the core cast of the film — Leslie Odom Jr., Aldis Hodge, Eli Goree, and Kingsley Ben-Adir — Zoom in and play our lovely game of "Who's Who?"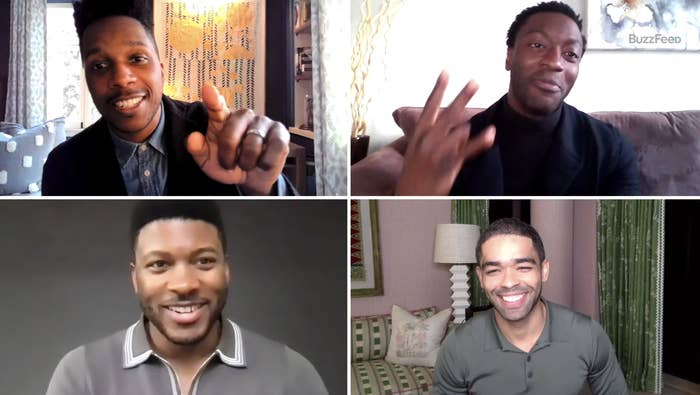 Along with being fun to watch — both 'cause of humor and because they all won the genetic lottery — they're also a cast who's on the same page, since they unanimously agreed on A LOT of the questions asked.
Like they collectively agreed that Leslie Odom Jr. was most similar to the Black icon he portrayed in One Night in Miami: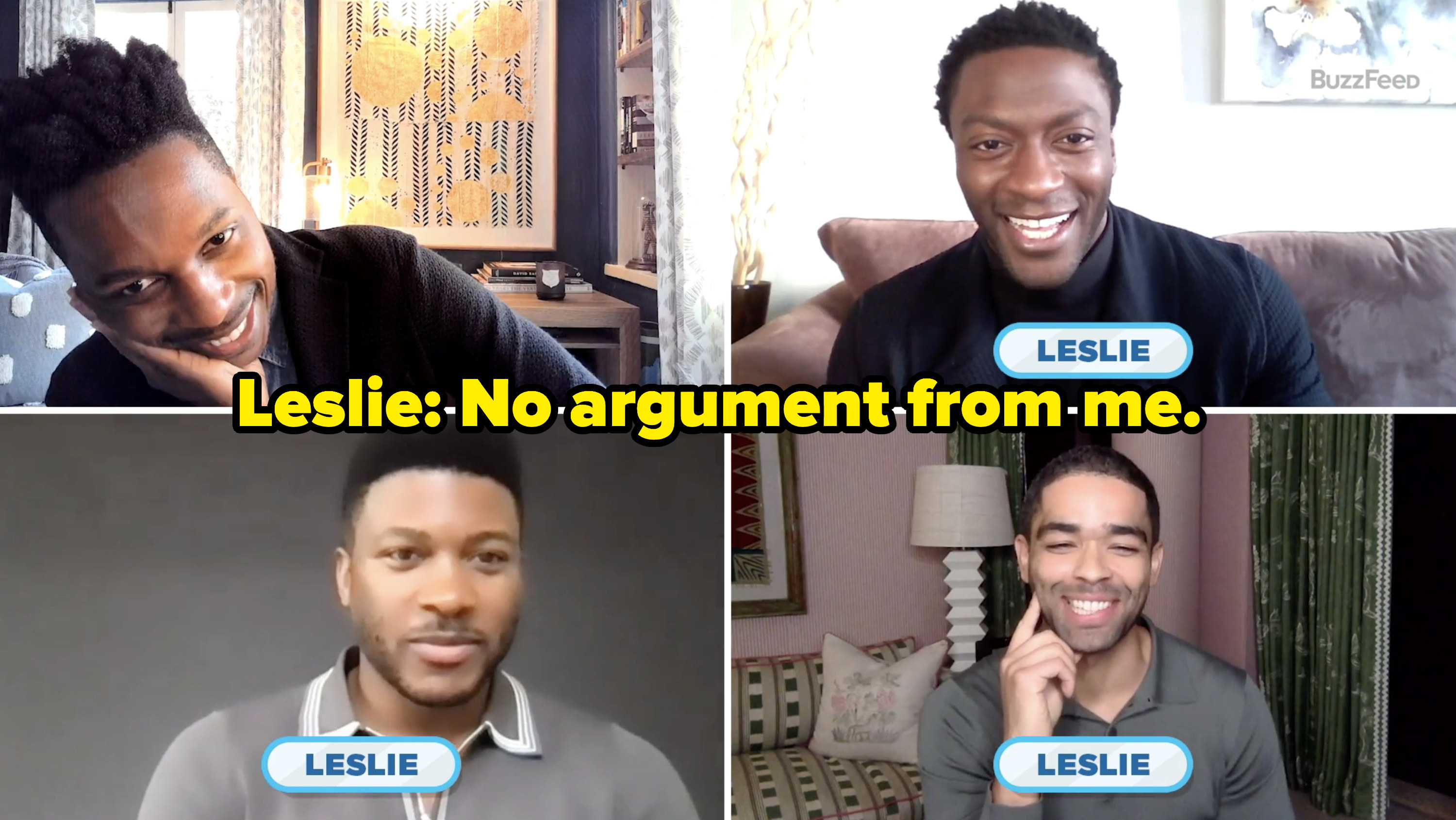 They also agreed that Eli Goree was most likely to be caught at craft services: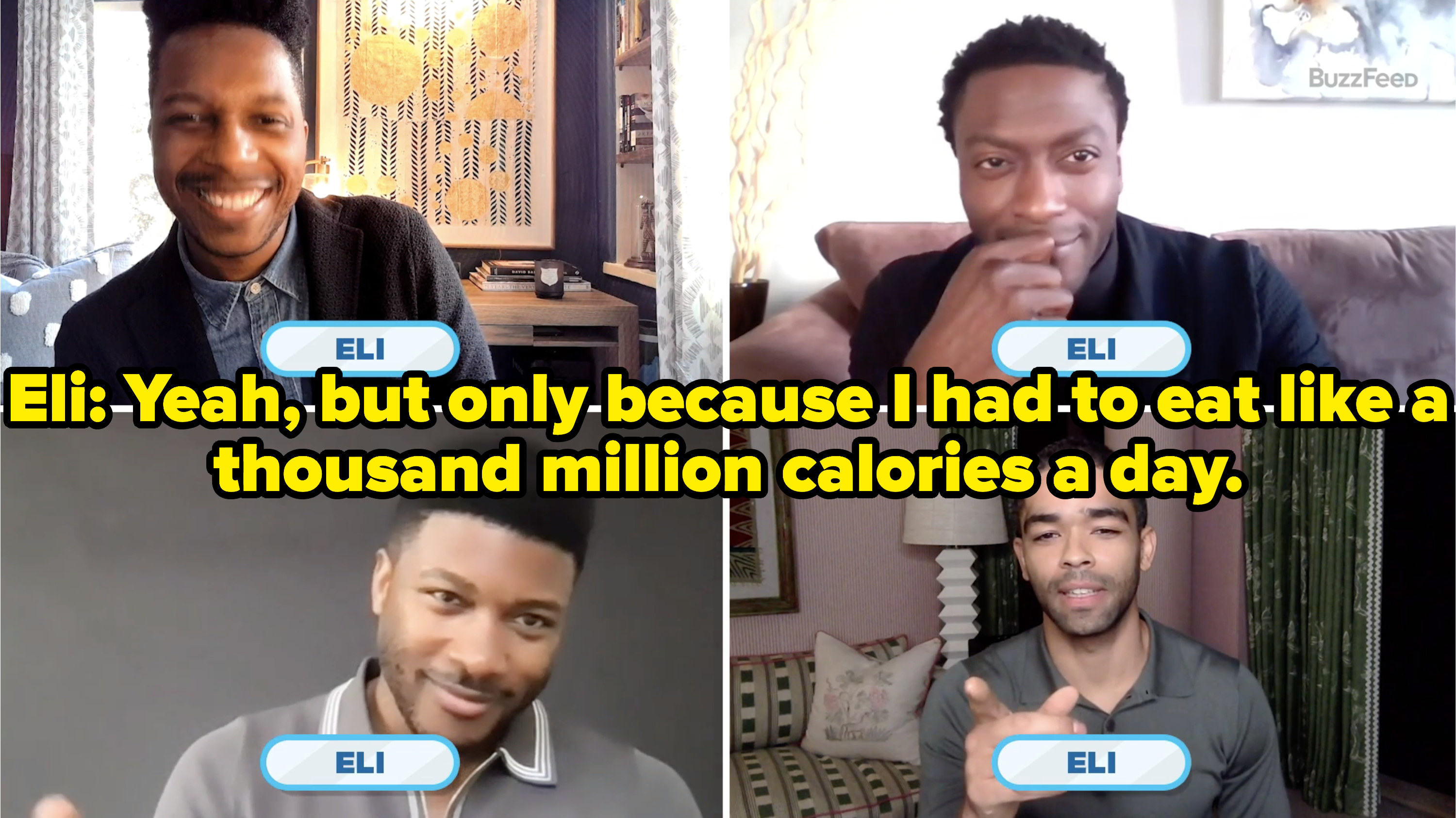 And, my personal favorite, they all agreed that Aldis would be most likely to start a podcast: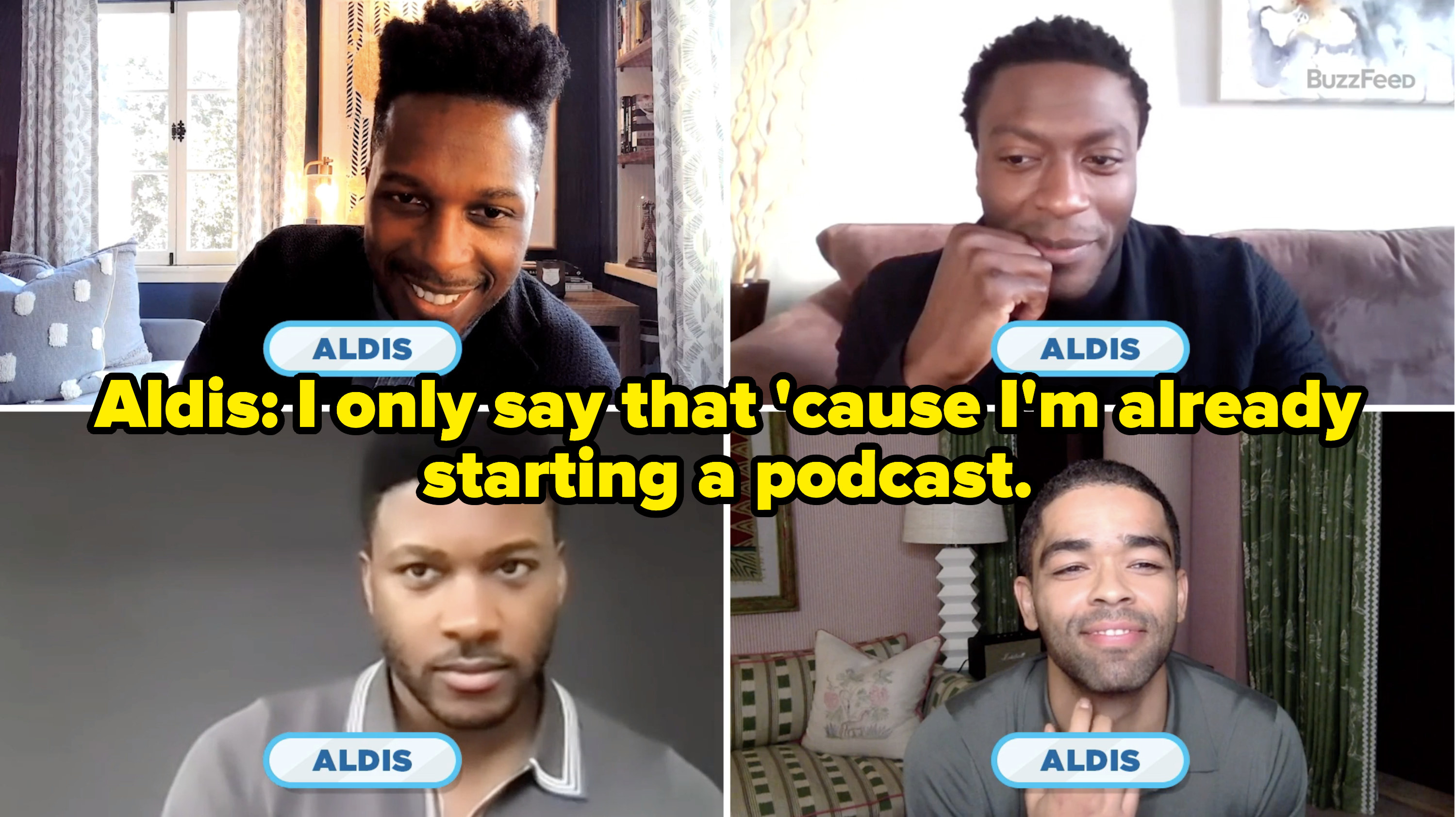 Needless to say, this cast knows how to have fun! Be sure to watch the video to see what got Leslie Odom Jr. to laugh this hard: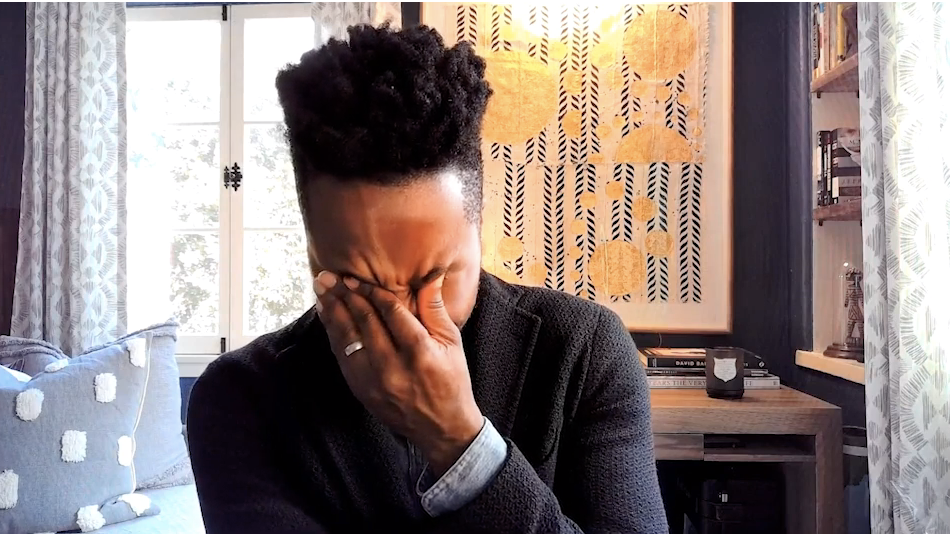 And be sure to catch these handsome lads in One Night in Miami, now streaming on Prime Video.