There is no bigger fan of the Jonas Brothers and 'Nas Gals (their respective wives) than I! When they succeed and are happy, I feel like I am succeeding and can be happy! So, you can imagine my excitement when Nick Jonas and Priyanka Chopra announced they had a baby via surrogate!
"We are overjoyed to confirm that we have welcomed a baby via surrogate. We respectfully ask for privacy during this special time as we focus on our family."
Friends, family members, and other loved ones came out in droves to congratulate the happy couple!!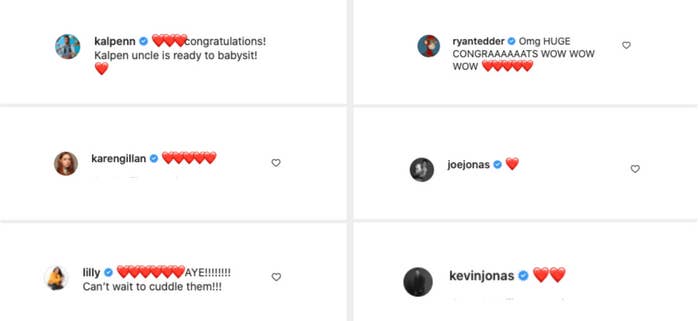 The two got married in a beautiful, traditional Indian ceremony back in 2018 and have remained one of my favorite celeb couples ever since:
Earlier this month, in an interview with Vanity Fair, Priyanka reiterated her and Nick's desire for a child.
Priyanka also acknowledged that she and Nick are definitely gonna have to "slow down" once the baby arrived, but that "[they]'re both okay with that."
The announcement of their new bundle of joy comes not long after Sophie Turner gave birth to her and Joe Jonas's daughter, Willa:
And, of course, Kevin and Danielle Jonas's daughters have been crushin' it for years now.
Needless to say, the holidays just got more kid-tastic!
All the happiness and well wishes to Nick and Priyanka!