I'm Obsessed With Jodie Turner-Smith's Five Word Response To Her And Joshua Jackson Dating
I see you, Pacey! *winks*
Jodie Tuner-Smith is a model and is also starring in the highly-anticipated film, Queen and Slim.
And I'd like to inform you that these two beautiful people are dating.
Bossip reported on their rumored romance earlier in June, asking if Joshua Jackson was "swirfully smashing Jodie Turner-Smith's stunning cakes to smithereens."
Smashing her CAKES to SMITH 👏 ER 👏 EENS. WHEW!
But it wasn't until a few days ago that Jodie actually replied and reader, her response was EVERYTHING.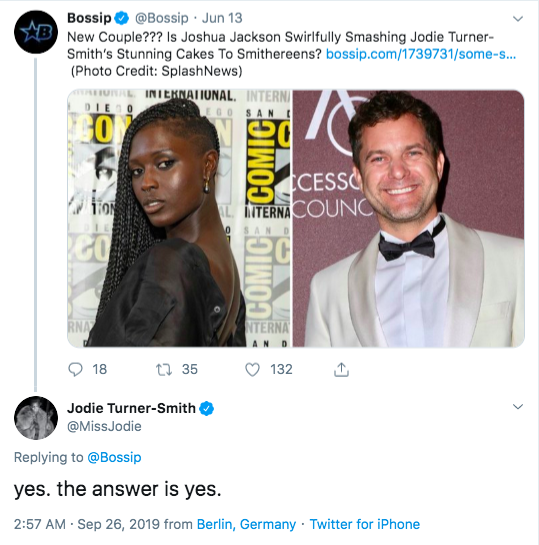 Yes, world. Joshua Jackson is, in fact, smashing her cakes to smithereens and we're all the better for knowing it.
But, am I also impressed? Most definitely.
Like, I love a couple who loves and supports and 100% stans one another.
Their support for one another is sending me.
In conclusion: