1.
Mia Thermopolis' ball gown — and tiara — from The Princess Diaries: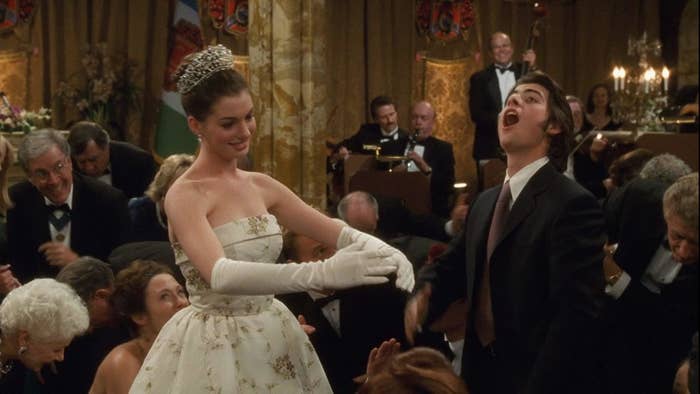 2.
Terri Fletcher's sleek black ensemble — with the turquoise accented belt — from Raise Your Voice:
3.
Also, just ONE of Terri's many Juicy Couture velour zip-ups from Raise Your Voice:
4.
On the topic of sweatsuits...Brianna and Gabriella's matching co-ords from A Cinderella Story:
5.
Daphne Reynolds' DIY ball gown for Peach and Pear's birthday party from What A Girl Wants:
6.
Another DIY dress! Julie Corky's sparkly red halter from Sleepover: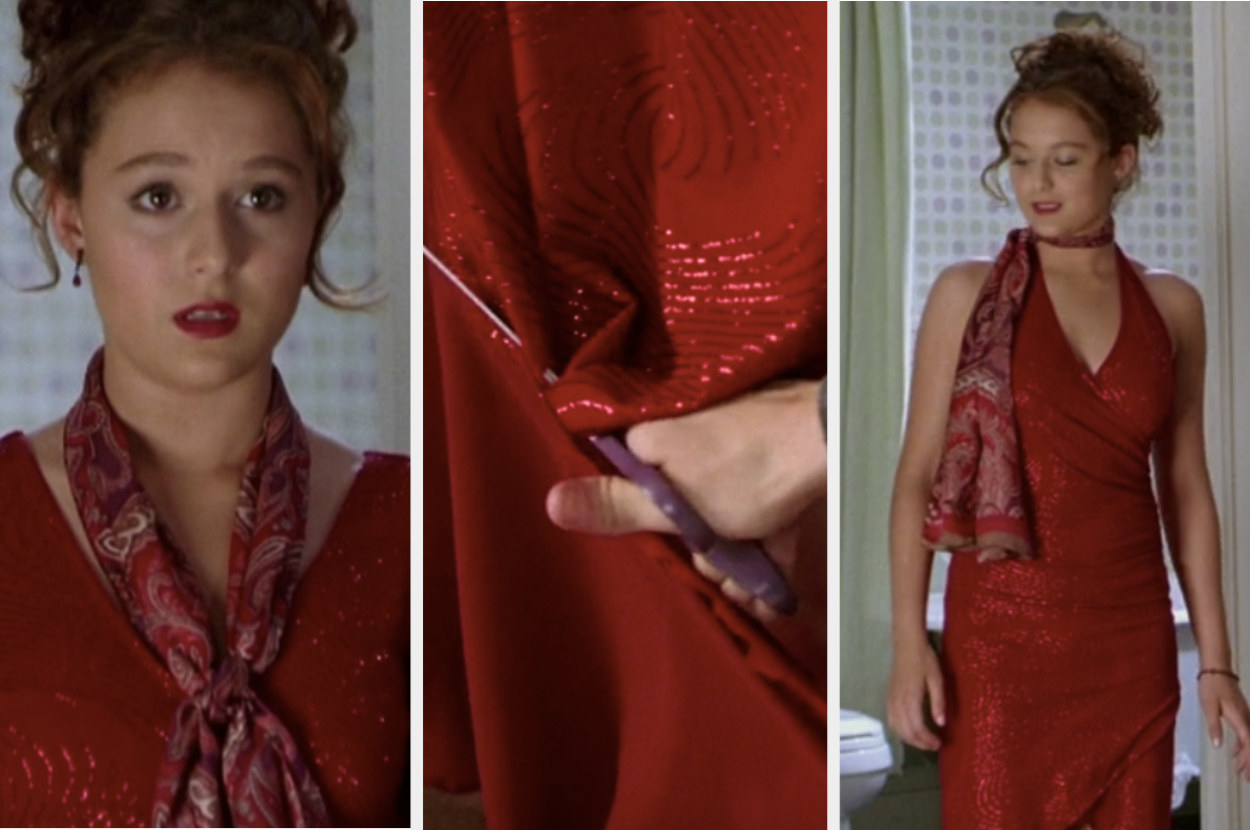 7.
Regina George's "A Little Bit Dramatic" shirt (plus adjoining items) from Mean Girls:
8.
Jenna Rink's "Malibu Barbie" dress from 13 Going On 30: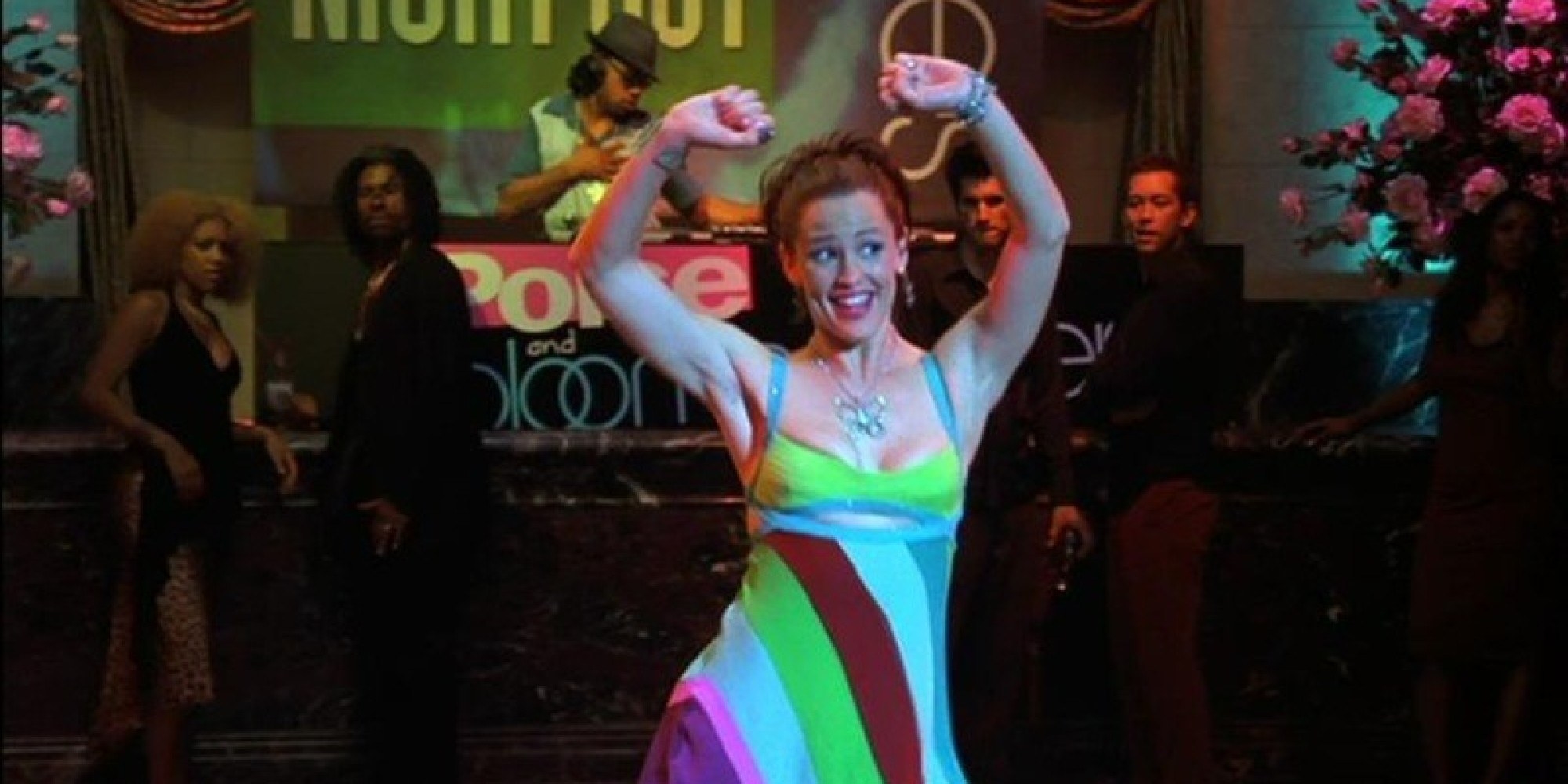 9.
Heather Montgomery's orange crop top moment™ from John Tucker Must Die: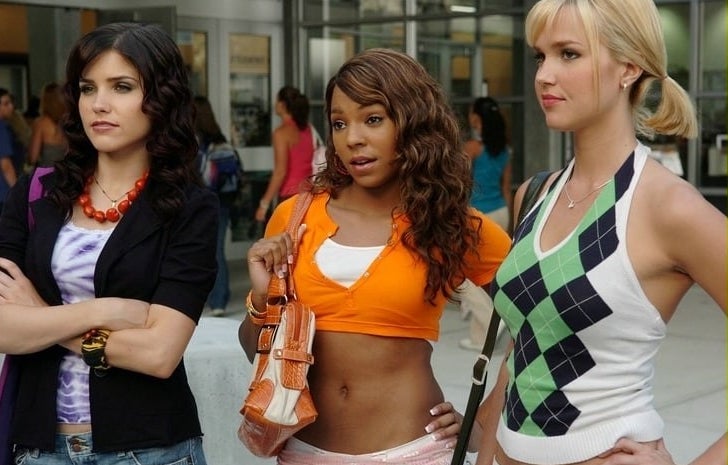 10.
Aquamarine's ever-changing T-shirt dress from Aquamarine: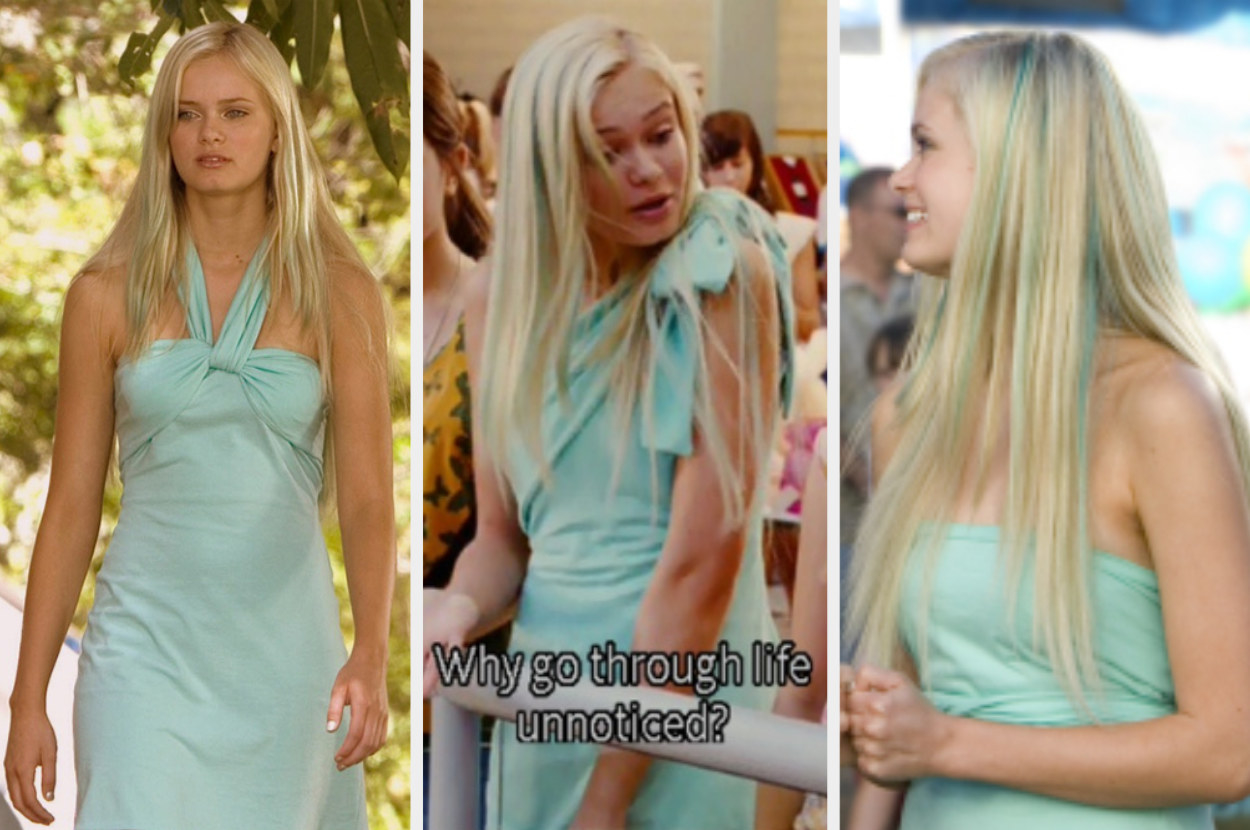 11.
Elle Woods' bunny costume from Legally Blonde: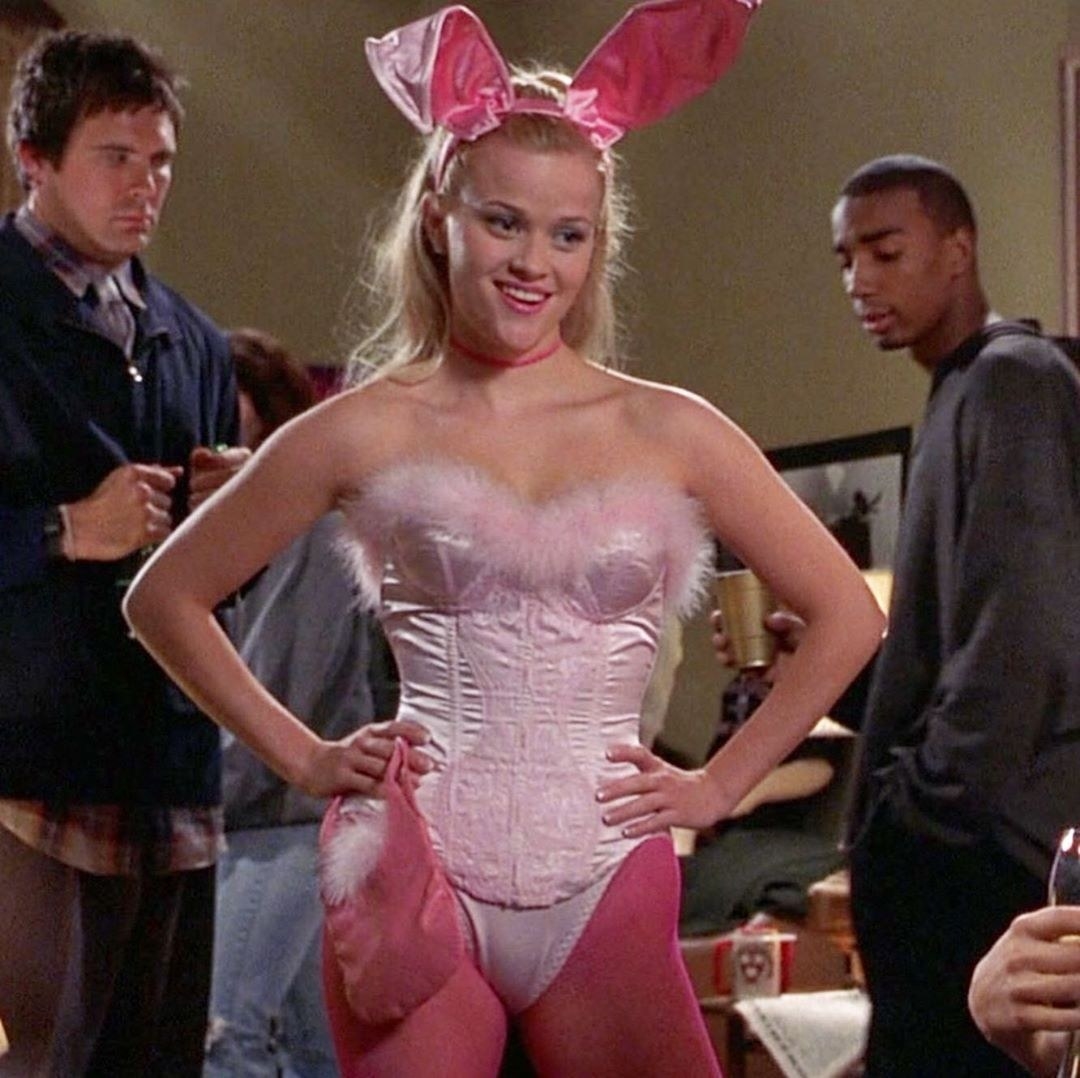 12.
The outfits that Isis & Co. wore to the impromptu cheer-off in Bring It On: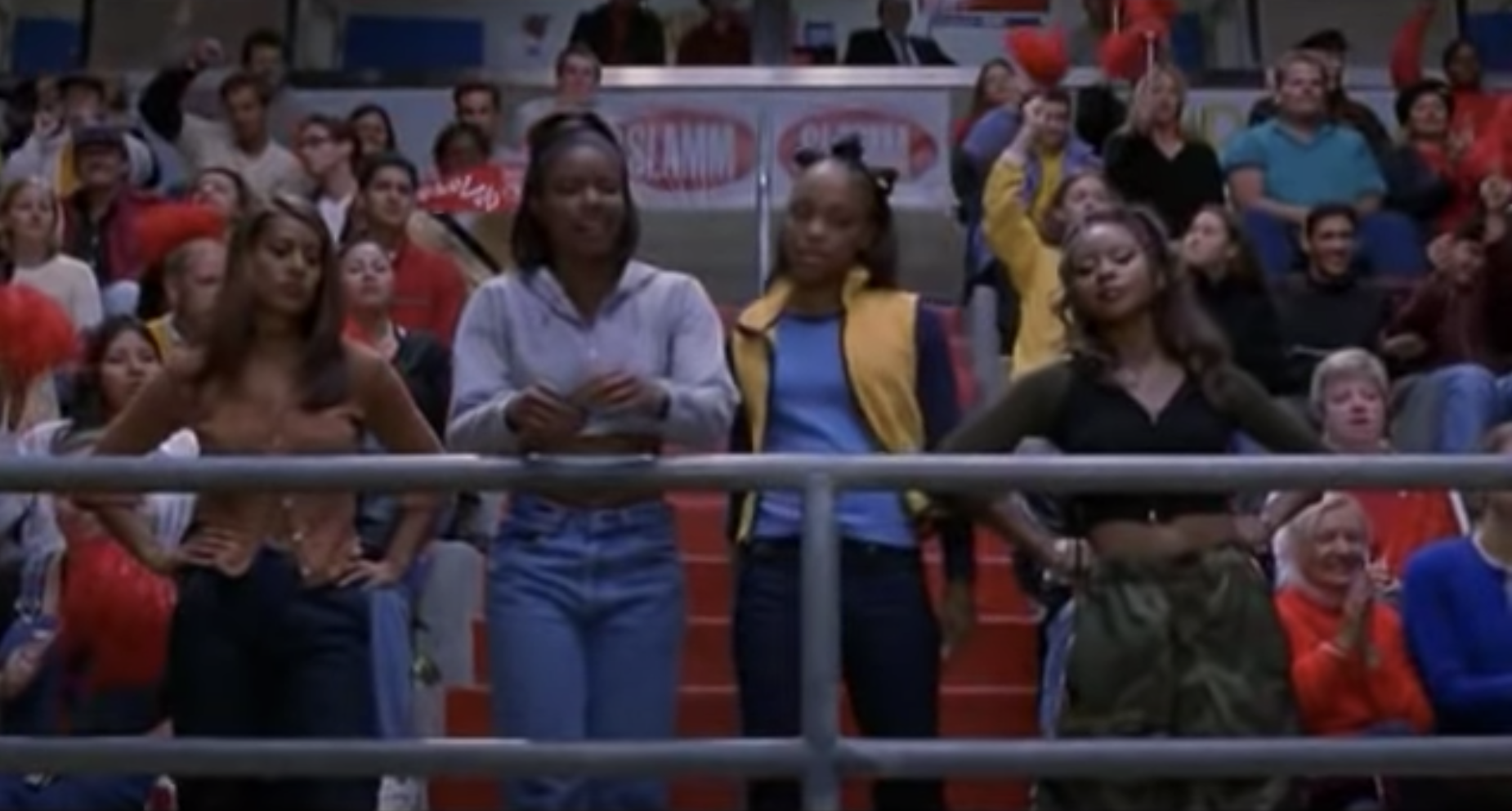 13.
Jess and Pinky Bhamra's gorgeous saris for Pinky's wedding in Bend It Like Beckham: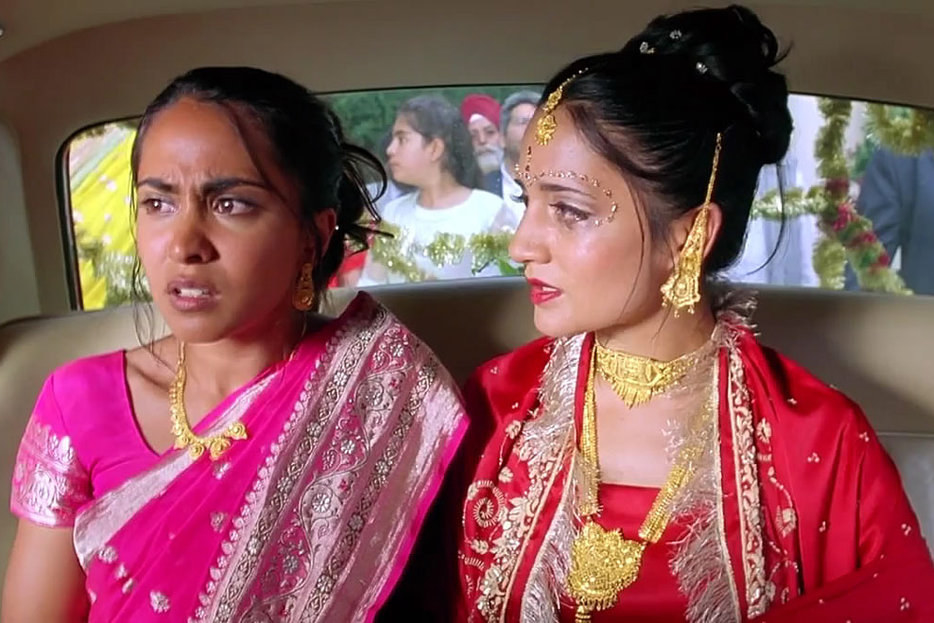 14.
OK a BIT of a deep cut, but Kia's off-the-shoulder Roxy top and pleated skirt from She's The Man: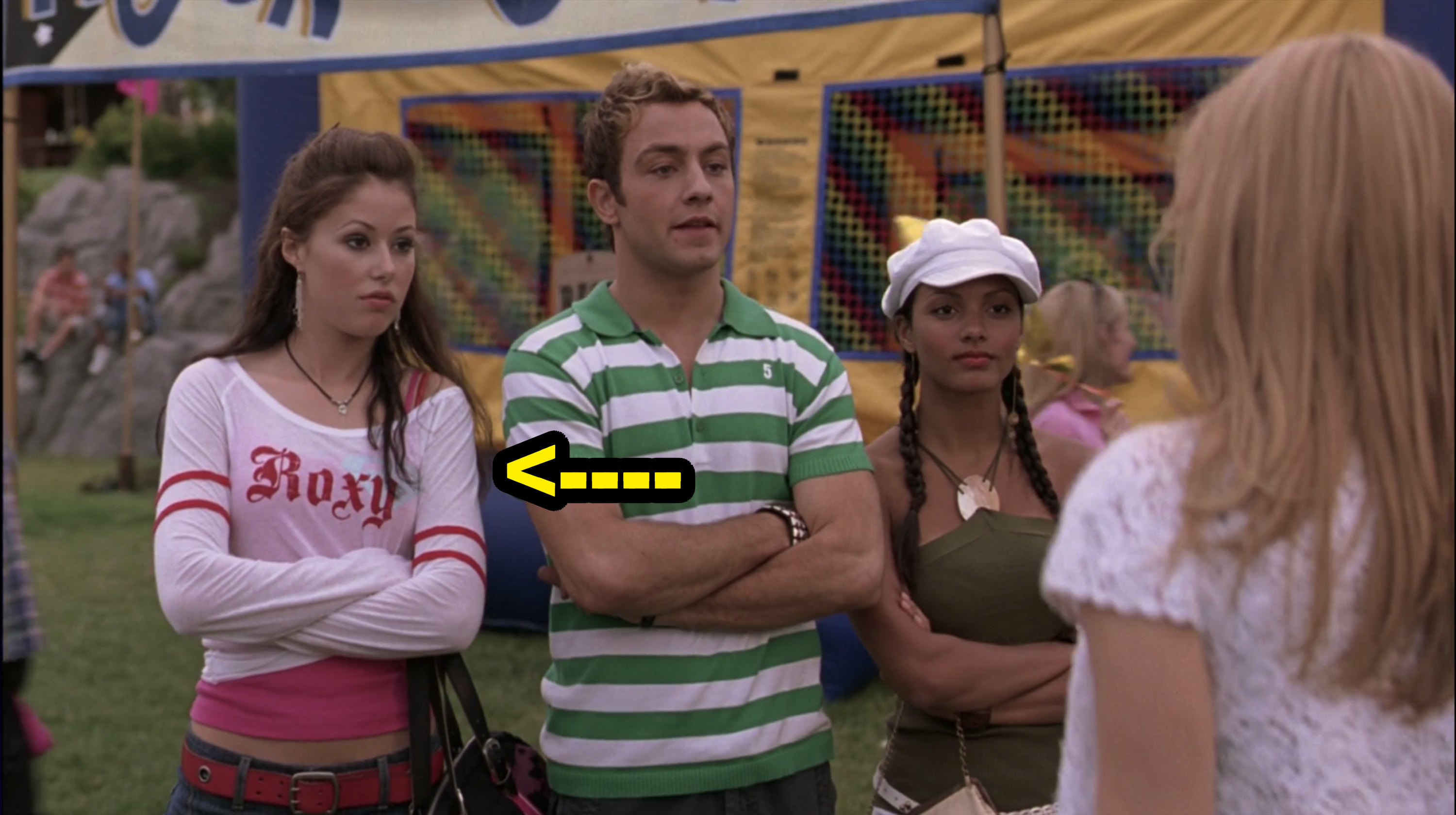 15.
Roxy and Jane Ryan's glow-up looks from New York Minute: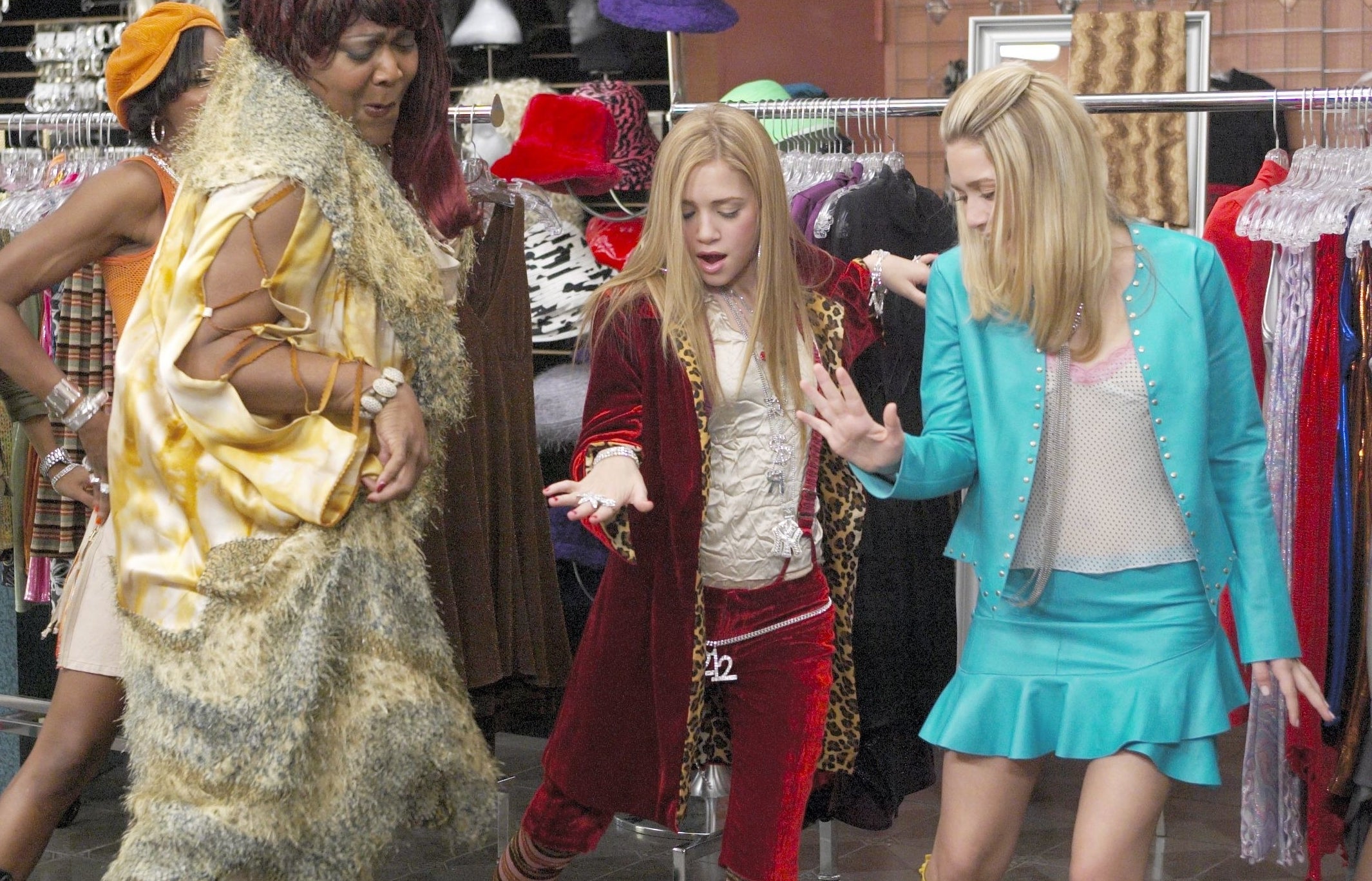 16.
Casey Carlyle's sectional dress from Ice Princess:
17.
Molly Gunn's patchwork overalls from Uptown Girls: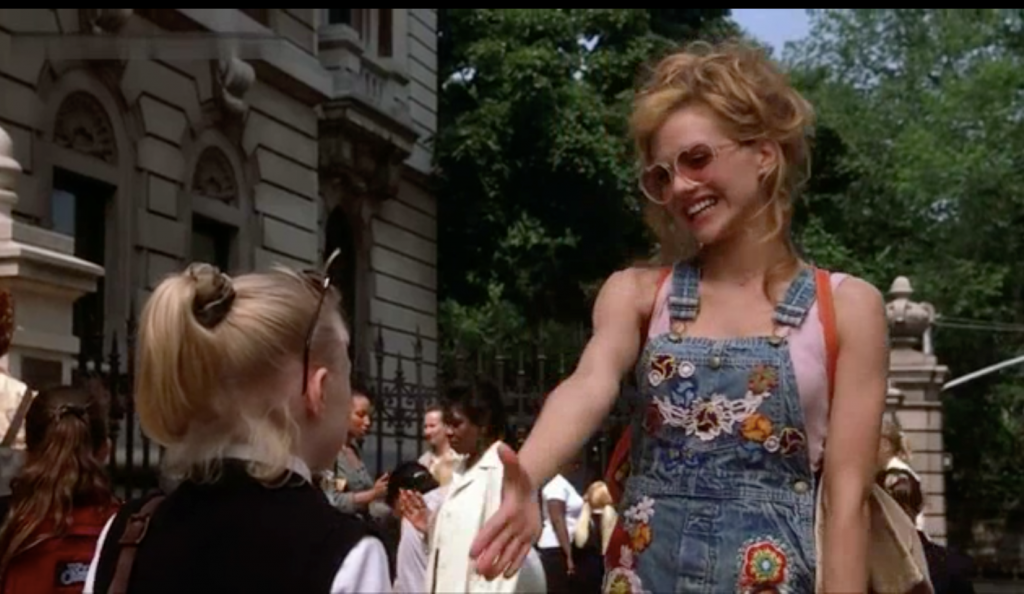 18.
Lola Williams' effortlessly cool ripped-up grunge look from LOL: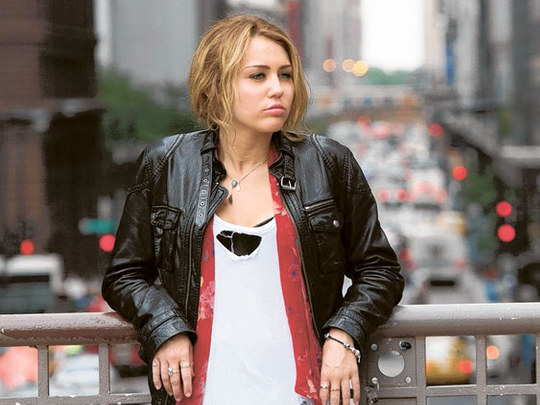 19.
Finally, the jeans from The Sisterhood of the Traveling Pants: