Here Is Your Much-Needed Explainer On The Dispute Between "Call Her Daddy" And Barstool Sports
Daddy Gang, I wish I could say this story has a happy ending.
Buckle up, kiddos, because this is going to be a bumpy ride. Over the past month or so, there has been ongoing drama between Call Her Daddy podcast hosts Alexandra Cooper and Sofia Franklyn, and the creator of Barstool Sports, Dave Portnoy.
Alright, let's scoot back to the beginning so you can understand the full scope of this debacle. It's been about a month since Call Her Daddy has dropped an episode (the podcast is usually weekly), and the Daddy Gang was getting a little restless.
Another week went by without an episode from Alexandra and Sofia, but instead of an explanation, the fans got this cryptic IG post:
The following week — the girls have now missed three episode uploads at this point — the Daddy Gang got this IG post:
Naturally, the mention of legal stuff got people curious about what was happening with everyone's favorite NSFW podcast. Soon after this post, it was revealed that Alexandra and Sofia wanted to cut ties with Barstool Sports.
According to Page Six, Alexandra and Sofia wanted to separate from Barstool Sports in order to pursue other adventures — i.e. book and TV deals — but weren't able to because Call Her Daddy is owned by Barstool Sports.
You still with me? OK good, 'cause THIS is where things start to get MESSY.
A couple weeks after Alexandra and Sofia expressed that they wanted to separate from Barstool Sports, a source told the New York Post that Alexandra and Sofia are no longer on speaking terms.
They're not speaking to each other anymore. They've completely turned on each other and started arguing over who was the real talent and who did more of the heavy lifting [for the podcast]. I think their audience would be surprised to learn what has been going on behind the scenes with them. It's not the loyal, fun-loving friendship they put out there.
Color me shocked. Alexandra and Sofia have always had this fun gal pal persona, but it looks like all that is coming to an end.
Dave Portnoy told the Post that he pitched a significant raise and "a way for [Alexandra and Sofia] to get the intellectual property" in order to get the girls to finish their three-year contract.
Allegedly, Alex wanted to take the deal, but Sofia refused, at the urging of her boyfriend, Peter Nelson (the EVP of HBO Sports).
Which brings us to May 18, when Dave finally took matters into his own hands and dropped a Call Her Daddy episode where he explained the feud from his point of view.
To paraphrase a 30-minute podcast into a few words: Dave is fed up with Alexandra and Sofia.
On the pod, he read aloud a text he sent to Alexandra during this whole debacle:
In my 17 years of doing this, I have never dealt with anyone as unprofessional and disloyal and greedy as [Alexandra and Sofia].
When it became apparent that Alexandra and Sofia were shopping Call Her Daddy around to other outlets — Dave alleges this was at the urging of Sofia's boyfriend Peter — Dave, in no uncertain terms, said they would sue.
Now, I'm no lawyer, but to my understanding, when Barstool signed Alexandra and Sofia, they also got the copyright to Call Her Daddy, so ~legally~, CHD belongs to Barstool and NOT Alexandra and Sofia.
In the end, Dave has had it with this brouhaha and essentially wants to wipe his hands clean of Alexandra Cooper and Sofia Franklyn.
Not even an hour ago, Sofia took to Instagram to speak publicly on the situation, where she alleged that Alexandra was making deals "behind her back" and treating her like an "employee."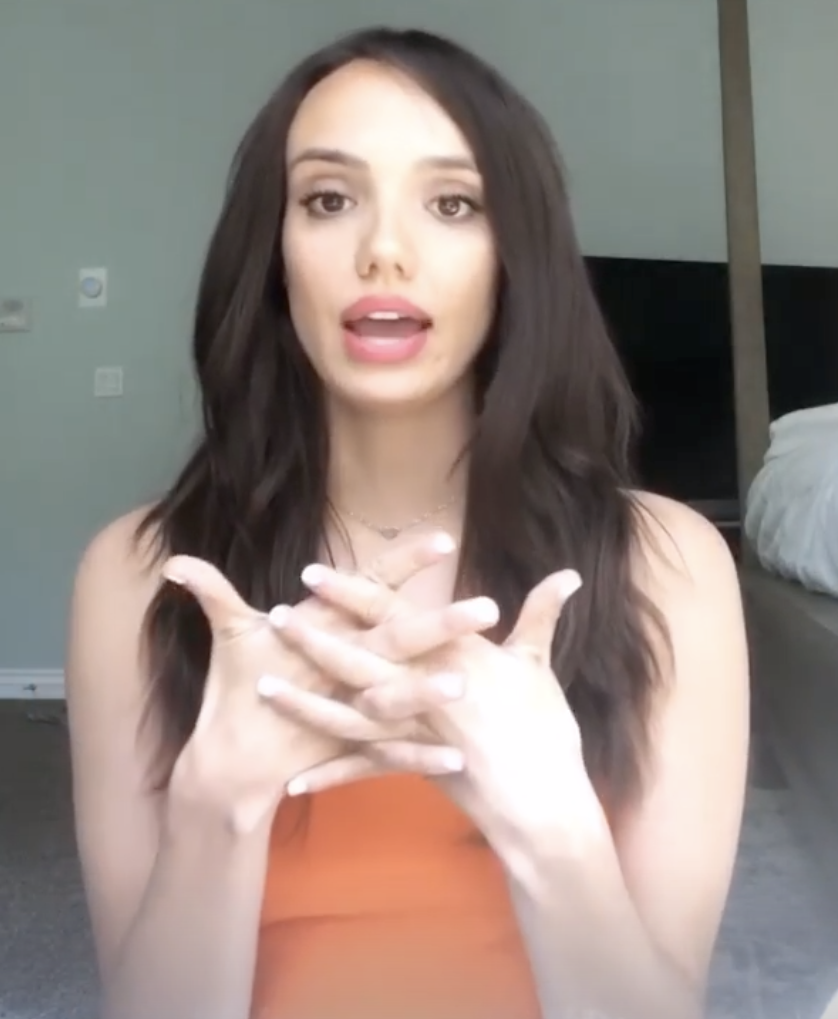 Since Dave's tell-all episode of Call Her Daddy and Sofia's IG story explainer, Alexandra has yet to comment.