The year is 2011, and I am but a wee high school student marveling at the brilliant film that is The Social Network.
Fast-forward to the present day, and two of the film's breakout stars have reunited for the first time on screen since filming:
In case you forgot, Andrew Garfield played Eduardo Savrin, former best friend of Mark Zuckerberg and cofounder of Facebook: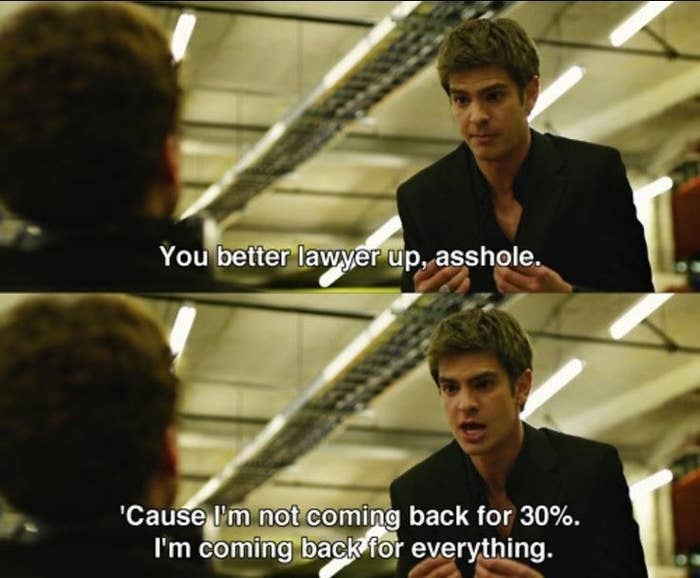 And Dakota Johnson played Amelia, a college co-ed who hooked up with Sean Parker of Napster (played by Justin Timberlake) and informed him about "The Facebook":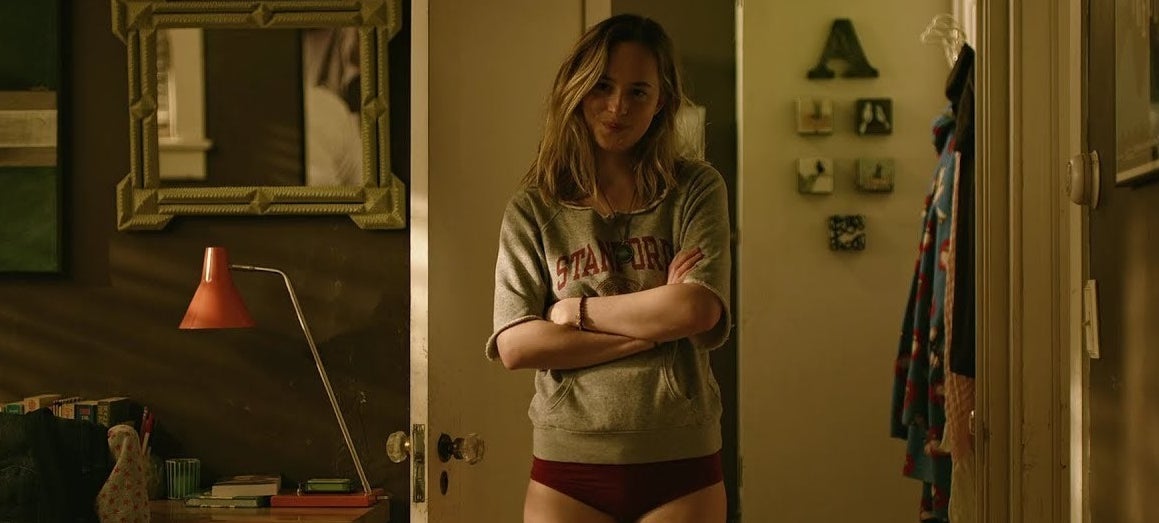 Now, even though they didn't share any time on screen, their catchup on Vanity Fair still felt like two old friends catching up: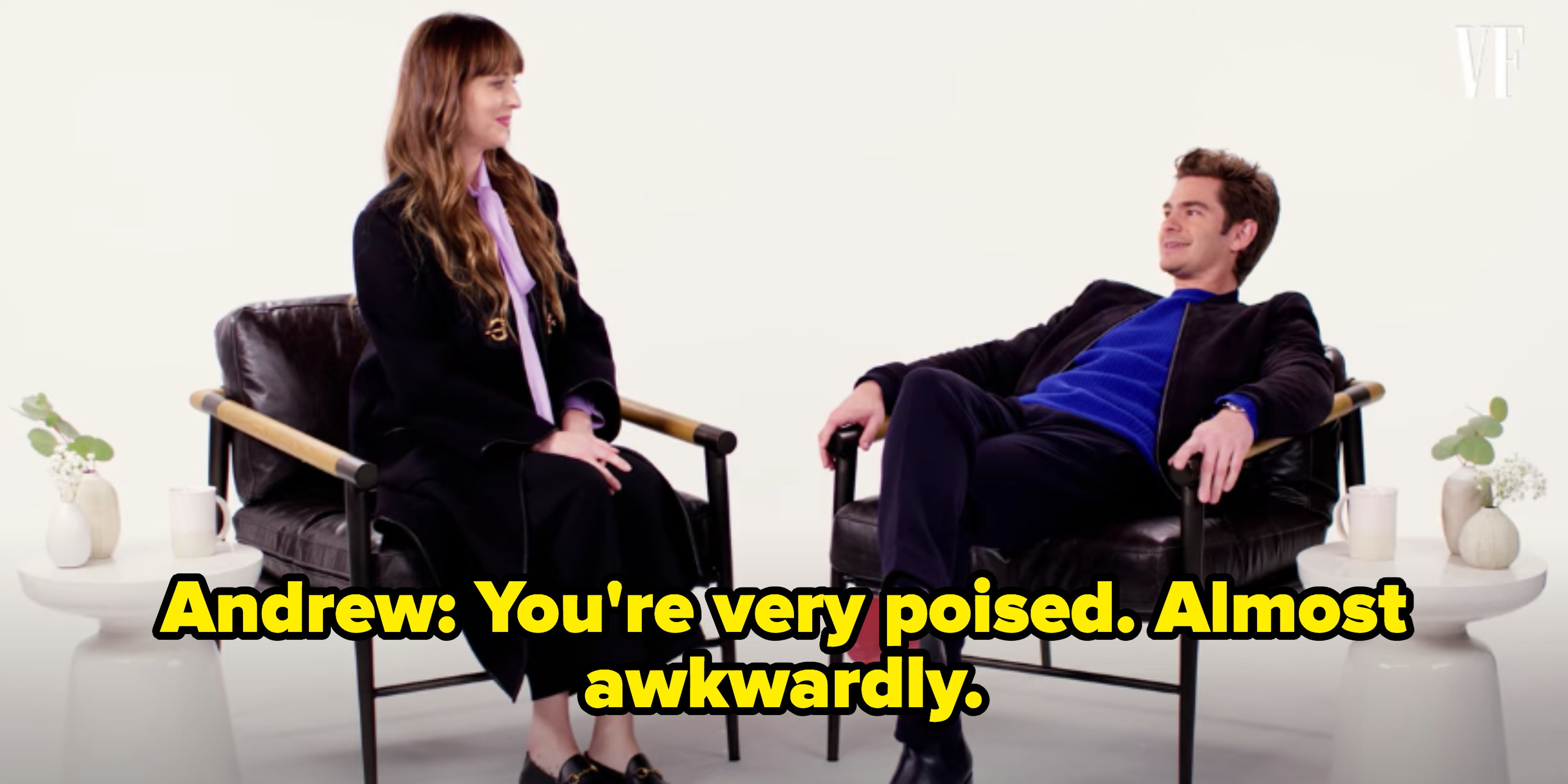 At the very start of the conversation, Andrew and Dakota reminisce about their first meeting — their characters didn't have any scenes together, but Dakota remembered sitting down and having lunch with both him and Jesse Eisenberg one day on set: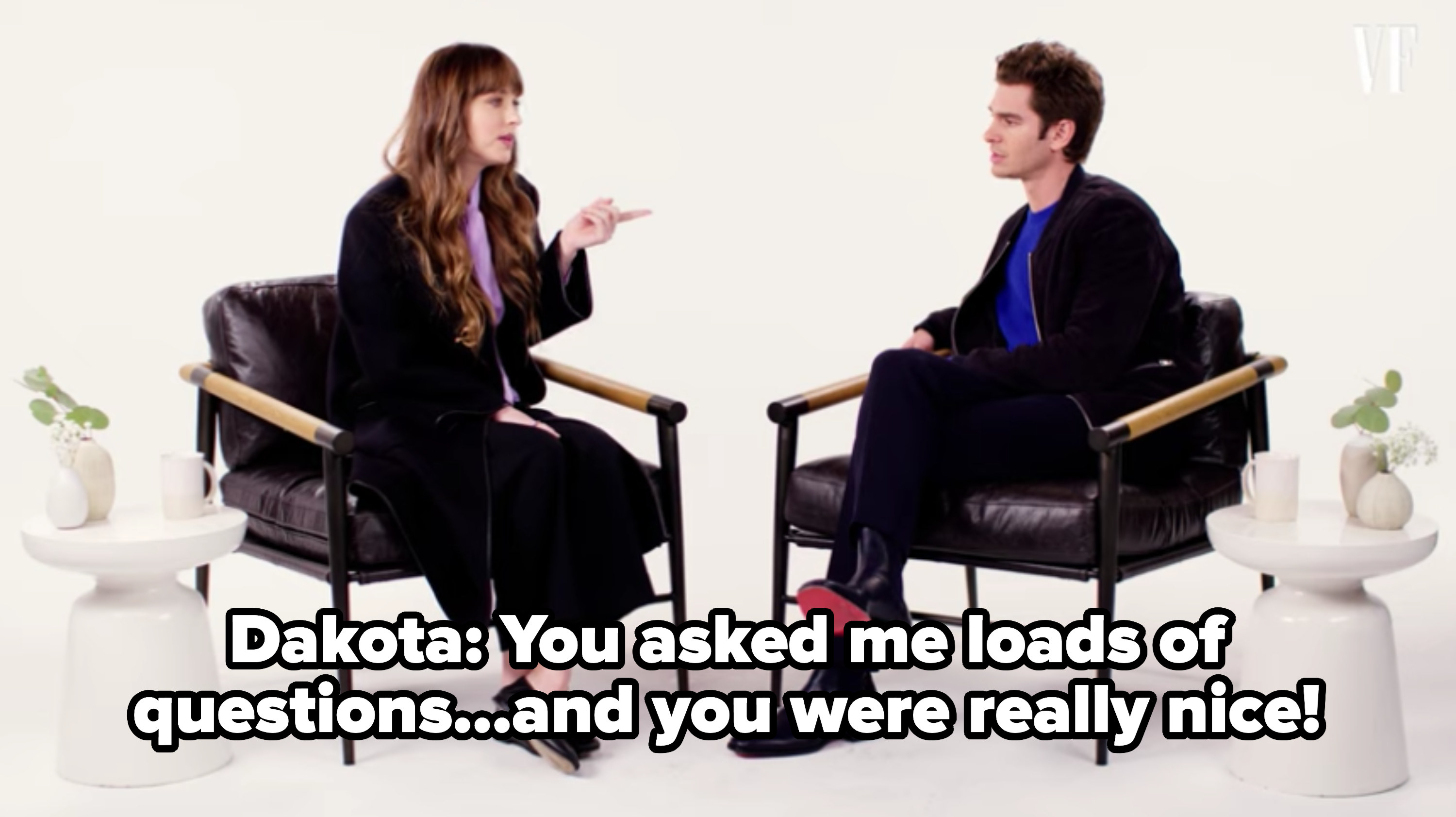 "And Jesse didn't acknowledge me," Dakota continued.
Before you write off Jesse for being rude to Dakota, they had an explanation!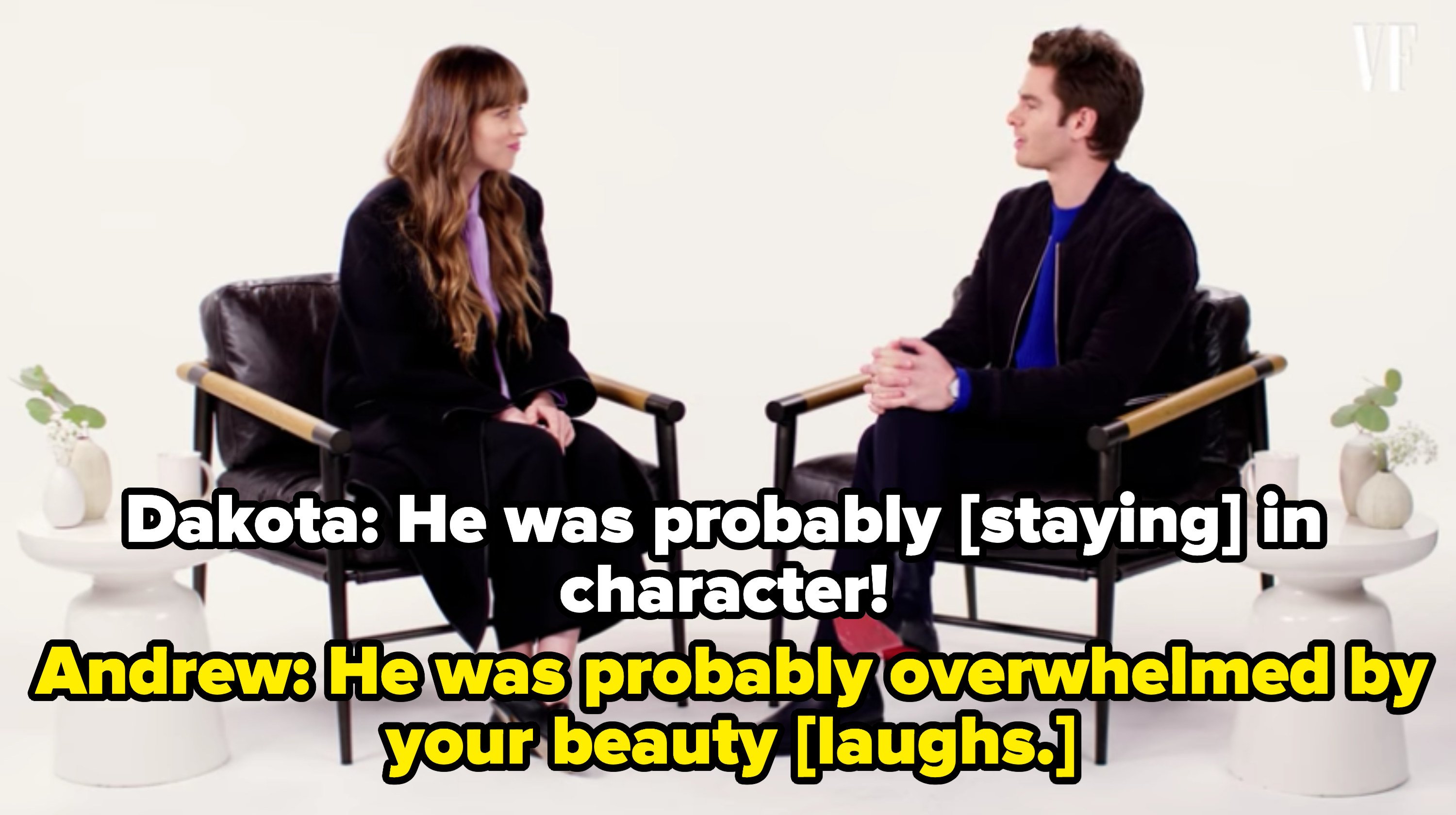 Andrew later recalled the next time they met and chatted at length at an industry party, which Dakota said she couldn't remember, and Andrew only responded with, "I was sober."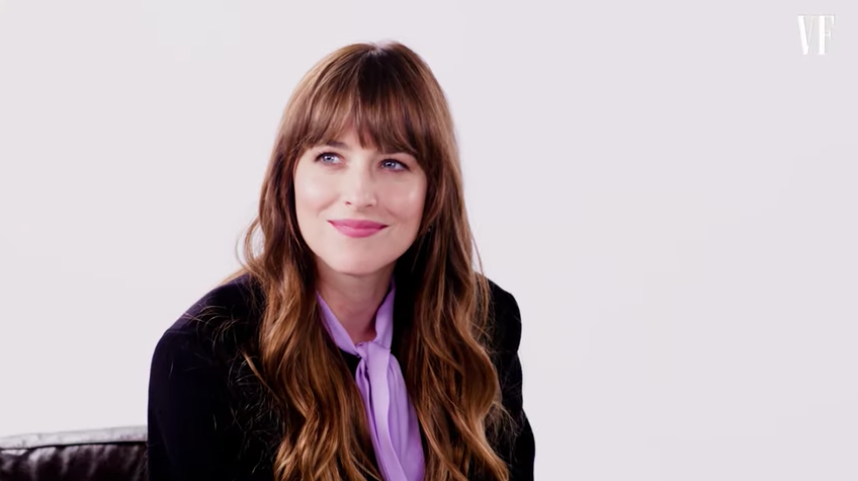 Who'dda thought that after over a decade, these two humans would have formed a beautiful friendship? NOT ME!