This weekend was the Oscars, and Billie Eilish and Finneas took home their very first Oscar!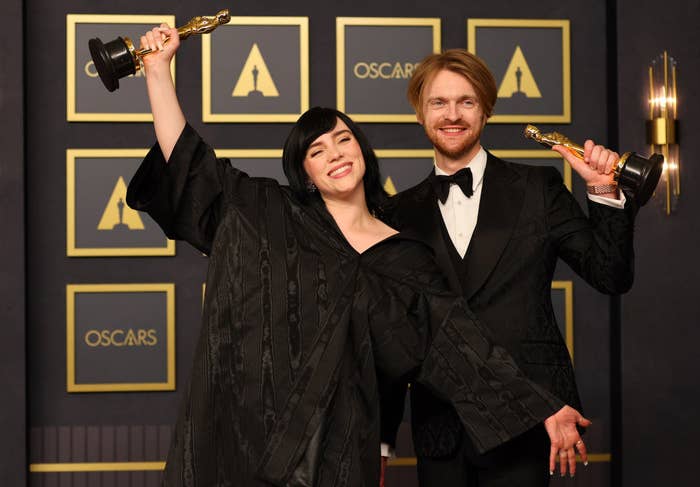 The pair took home the award for Best Original Song — "No Time to Die" from the latest James Bond film:
Billie and Finneas's win makes this the third time a Bond theme has taken home the Oscar for Best Original Song. The first was Adele for "Skyfall" and the second was Sam Smith and Jimmy Napes for "Writing's on the Wall."
After their win, BuzzFeed was able to talk with Billie Eilish and Finneas to chat about their win! BuzzFeed asked if Billie or Finneas consulted with any past Bond Oscar winners ahead of writing their song.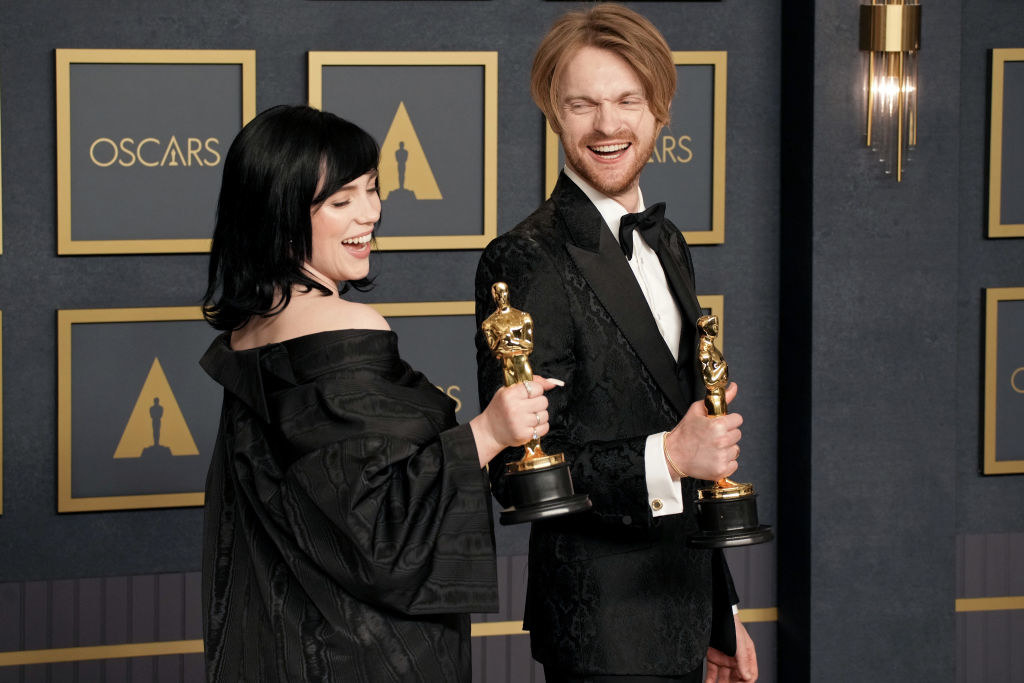 "I talked to Jimmy Napes and Sam [Smith] both, when we were hoping that we'd be given the opportunity to write a James Bond theme," Finneas exclusively told BuzzFeed.
"I asked what the process was like, because it was such an ambition of [Billie and mine]. It was really just like picking their brains about it and it was really interesting to hear their take on it," Finneas continued.
"They were very encouraging and gave really good advice — which was basically just to make a song we're really proud of," he concluded.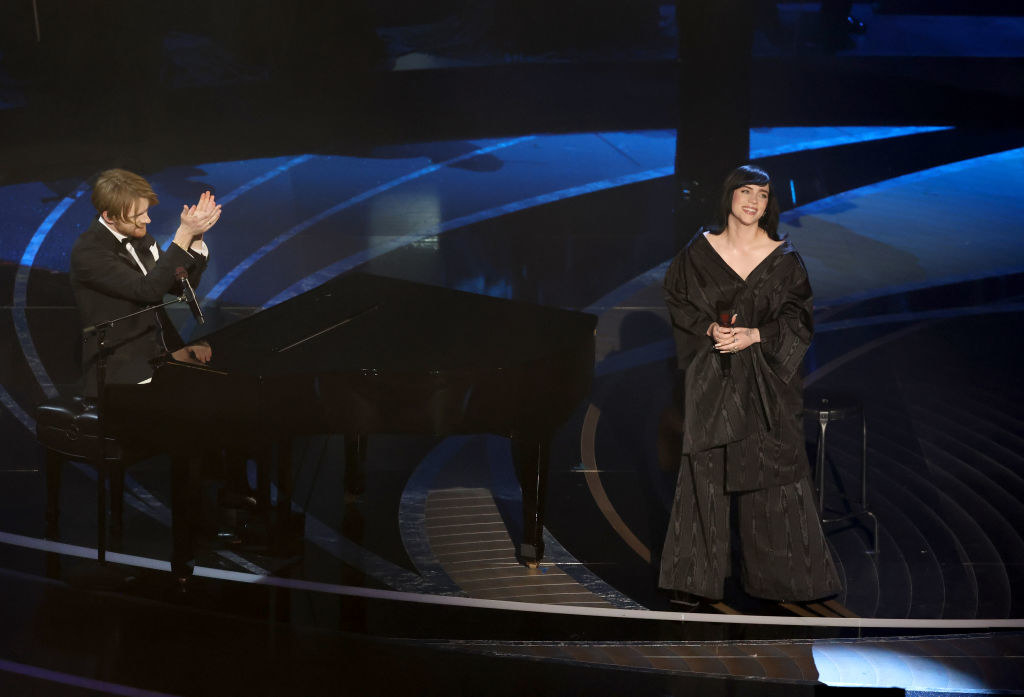 It looks like that good advice paid off! Congrats again to Finneas and Billie for their win!