Yesterday, Joe Biden was inaugurated as the 46th president of the United States, and yet all anyone can remember is Bernie Sanders sitting in his seat as if this event was a pit stop and not a destination: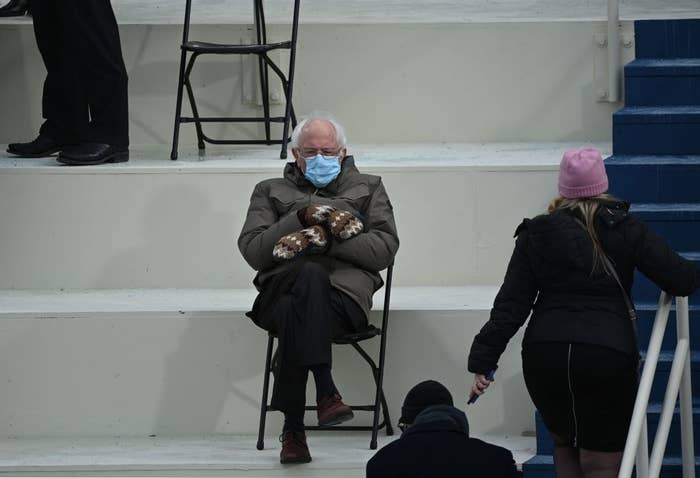 All the memes have been side-clenching, but the photoshops of Bernie in our fave movie and show scenes have sent me into a different stratosphere. Here are some of the funniest examples:
1.
Bernie in Diners, Drive-ins, and Dives:
2.
Bernie on Community's ~Troy and Abed in the Morning~:
3.
Bernie in Chicago:
5.
Bernie in Save the Last Dance:
6.
Bernie on Red Table Talk:
7.
Bernie in Pride & Prejudice:
10.
Bernie in Glee:
11.
Bernie in Eternal Sunshine of the Spotless Mind:
12.
Bernie in Harry Potter:
13.
Bernie in Game of Thrones:
14.
Bernie in Party Down:
15.
Bernie in The Office:
16.
Bernie on Suits:
17.
Bernie on Selling Sunset:
18.
Bernie in Star Wars:
19.
Bernie in Golden Girls:
21.
Bernie in My Neighbor Totoro:
22.
Bernie in Ghost:
23.
Bernie on Scandal:
24.
Last, but not least, Bernie in Twilight: