This is Aaron Paul: dramatic actor, comedic voice actor, and overall good human.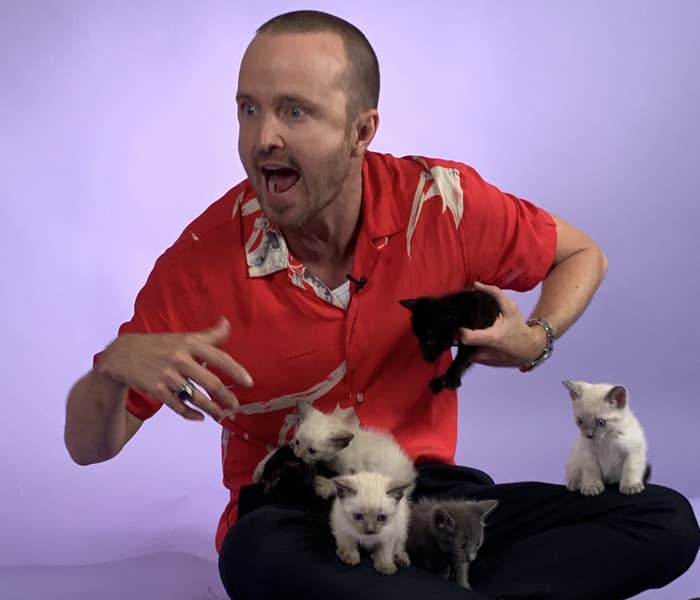 In the video, Aaron was asked about the infamous Los Pollos Hermanos.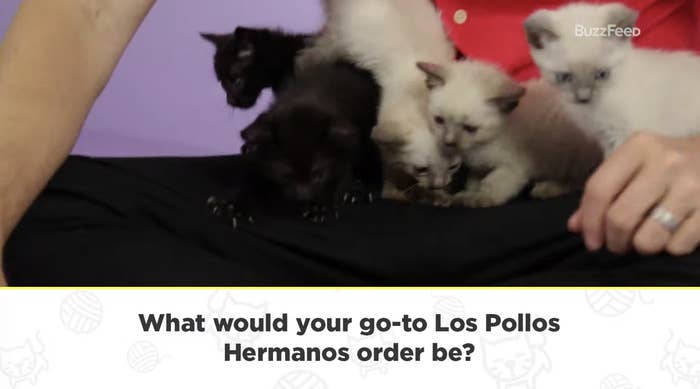 In case you didn't know, Los Pollos Hermanos is a restaurant in the Breaking Bad cinematic universe.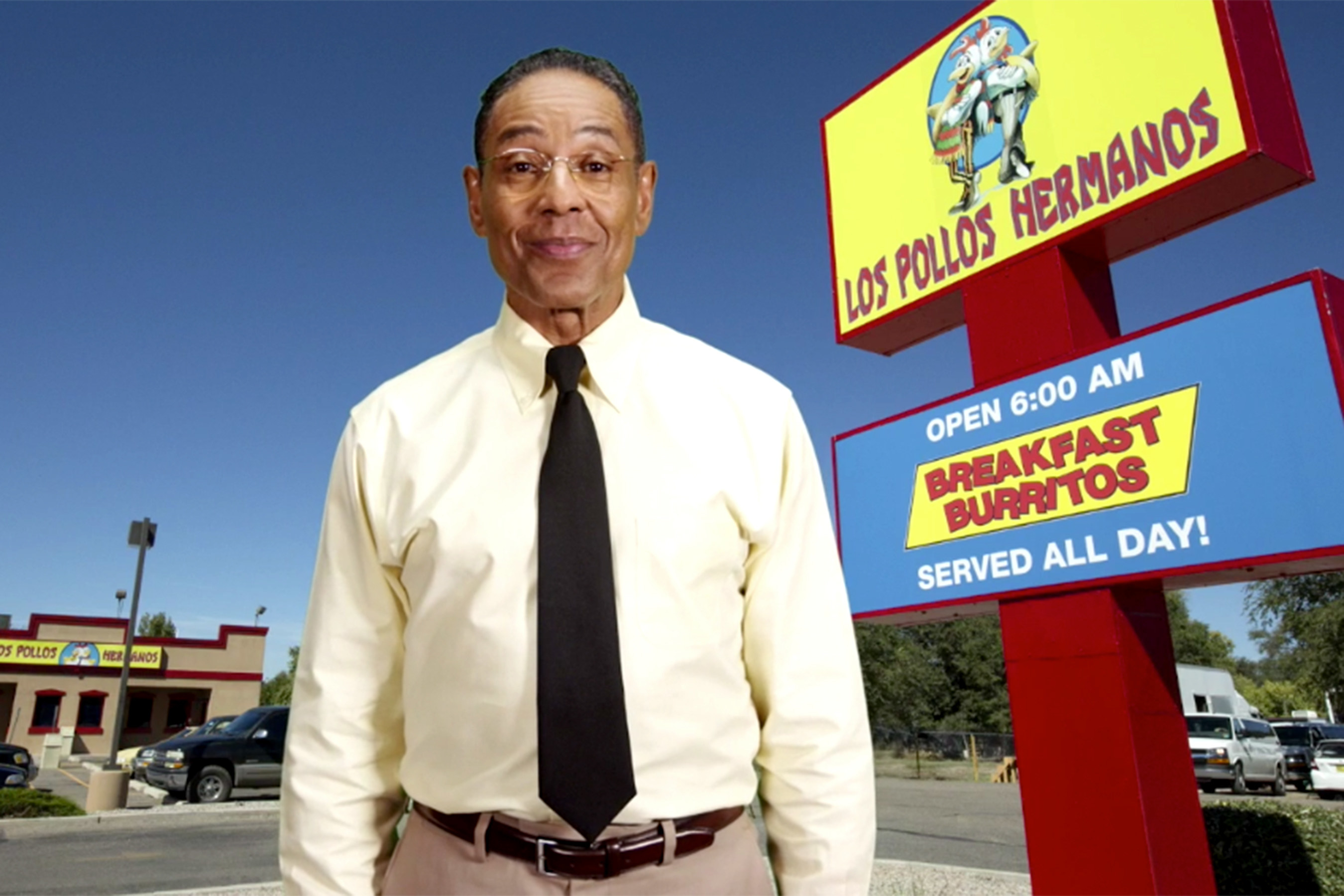 Aaron's order? Simple, yet delicious: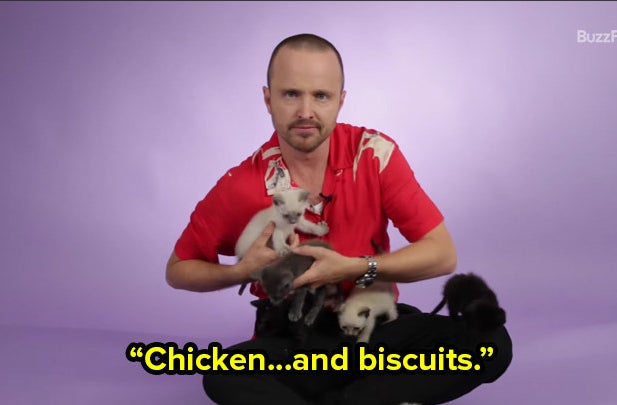 I know what I'M gonna order if I ever get a chance to dine at LPH!
Also, a special thank you to Best Friends for providing the kittens for this video! To find out more about how you can help animals young and old in need — by adopting or fostering — visit Best Friends Animal Society and follow them on Instagram.