What does Chuck use to disarm a nuclear bomb?

NBC

What is the name of Sarah's father?

NBC

What song by Rush is the key to Missile Command?

NBC / Via wordpress.com

What is Chuck's "famous" dish that his dad taught him how to make?

NBC

What is Chuck known as to the hacking world?

NBC

What is Sarah's real middle name?

NBC

Things will get really hard after this question... watch out

How many credits short of graduating from Stanford was Chuck?

NBC

What song performed by Jeffster! is playing when Chuck and Shaw fight in the BuyMore?

NBC

"Blaze of Glory" by Jon Bon Jovi

"Old West Song" from "The Good, The Bad, and the Ugly"

"A Horse With No Name" by America

"Dust in the Wind" by Kansas

For how long did Jeffster! work on the music video mentioned in the previous question?

NBC

What is the address of the Burbank BuyMore?

NBC

Which store is located next to the BuyMore?

What business school did Big Mike attend?

NBC

El Tercer School of Business

El Segundo School of Business

El Ochento School of Business

La Cuarenta School of Business

What model laptop does the Irene Demova virus attack?

NBC

What is El Generalissimo's favorite movie?

NBC
The Hardest "Chuck" Quiz You'll Ever Take
Do you even know who Morgan Grimes is? You probably haven't seen this show. Well, this is a sign that you should watch this absolutely incredible, action-packed, hilarious television adventure. Plus, you'll find out who this lovable and hilarious Morgan Grimes is. If you have seen the show, rewatch it! It's worth re-experiencing memories - laughing, crying, and feeling embarrassed for Chuck.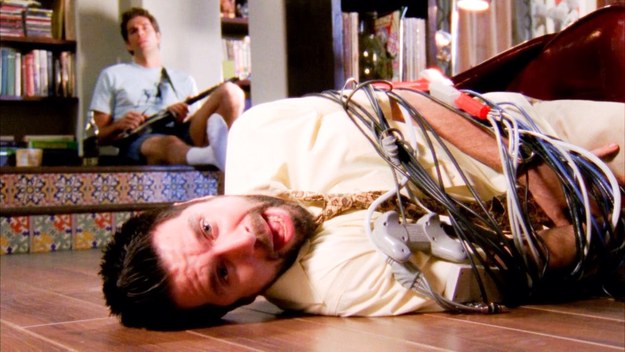 Sorry, but this quiz utterly defeated you. Rewatch the show so you can answer the questions!
C'mon. You put some effort into it, but I know you can do better. Hey, I have a really good idea for you. Rewatch the show so that you can ace this quiz! It's worth reliving the memories.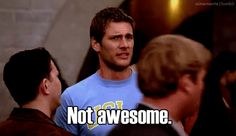 You're as awesome as the product placement in the show! You surely know your stuff, but not everything. Hey, I know how you can get 100% on this quiz. Rewatch the show!
You're the creme de la creme. Congratulations for really knowing your stuff! You deserve a prize. Here's a hug from Charles Irving Bartowski. You deserve it.
This post was created by a member of BuzzFeed Community, where anyone can post awesome lists and creations.
Learn more
or
post your buzz!