Malcolm's big problem
Communications Minister Malcolm Turnbull has a big problem. The hard right of the Liberal Party distrust and despise him for being a social progressive. They're concerned that if he was leader again, Turnbull might do something silly like commit the party to marriage equality or genuine climate action.
Yet without their votes, Turnbull will never again be elected as Liberal leader.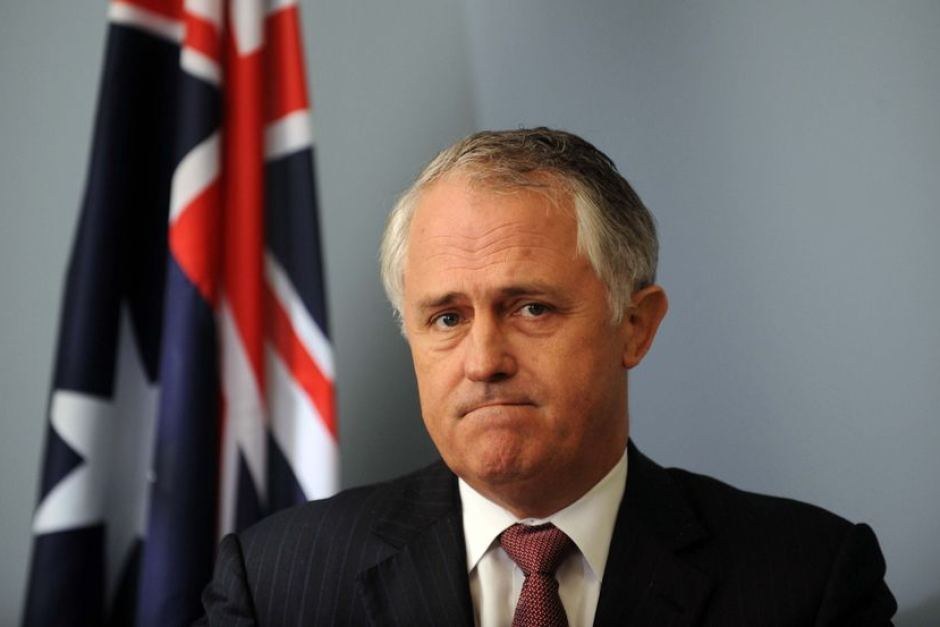 What to do, what to do?
And so Turnbull has set about wooing the right wing, demonstrating some "newly-found" conservative credentials to prove he's not a bleeding heart after all.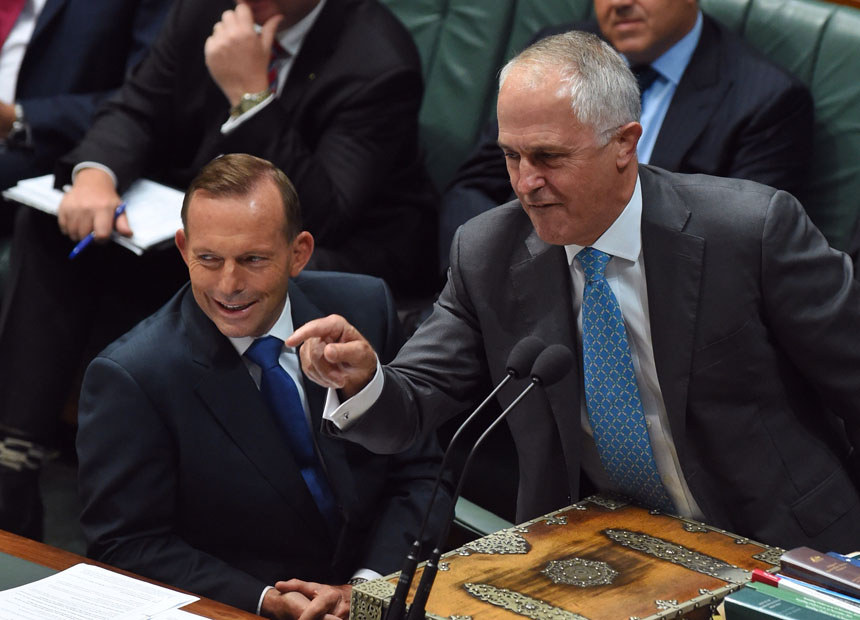 Turnbull: Tones and I are the same!
First of all, Turnbull went to some effort to explain he and the Prime Minister were veritably the same on the question of gay marriage:
"The reality is that Tony Abbott and my position on gay marriage is very close. Both of us believe the party room should decide whether there should be a free vote ... So you know, the idea that there's this massive gulf between us is quite imaginary..."
While it's not at all clear how giving the party a free vote on same-sex marriage is "the same" as supporting marriage equality - because it's not - Turnbull was actually telling Liberals he wouldn't try to force the party into supporting it.
Yes, the MP whose electorate hosts the Gay Mardi Gras every year, sold a tiny piece of his soul to the right by implying he'd turn a blind eye to their prejudice.
Turnbull makes lifestyle choice to defend the PM
Not long after that, Turnbull took his new social conservatism out for another spin, this time to defend the Prime Minister's deliberately sly comment on lifestyle choices.
Turnbull would have known that Abbott's words, dismissing the decision by Indigenous Australians to live in remote communities as a "lifestyle choice", was a dog-whistle to social conservatives who think First Australians should just assimilate and be done with it.
And yet he relinquished another soul-sliver to defend Abbott's honour, claiming no other non-Indigenous member of the Parliament had "more involvement with, or more understanding of, Indigenous communities than Tony", and that there should be a rational discussion of the issue "without turning it into a let's-give-Tony-Abbott-a-belting occasion, as often people like to do".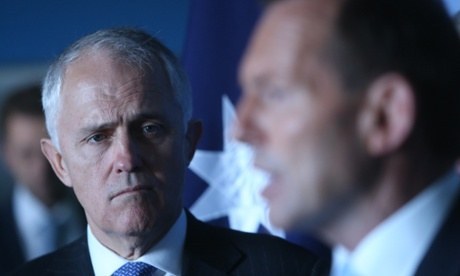 "Anything he can do, I can do better"
Then Turnbull made a speech on budgetary reform, to show he was no slouch on economic matters and that he could sell a stinking albatross better than the other guy. But since "reform" has become the latest expletive, Turnbull has inexplicably gone silent on the matter.
Abbott improves, but Turnbull still hopes
Since the leadership coup that wasn't, back in February, in which Turnbull didn't run because he didn't yet have the numbers to win, Abbott's opinion poll ratings have improved from terminal to still-on-life-support.
The reprieve has mostly come from Abbott abandoning every unpopular policy he can think of.
Meantime, Turnbull is still biding his time, even though some political observers think he should have pushed the matter in February and may now have missed his opportunity.
Turnbull remains focussed on the big prize, which explains why he abandoned the fundamental principle of political free speech last week to score yet another brownie point with the right wingers in the Liberal Party.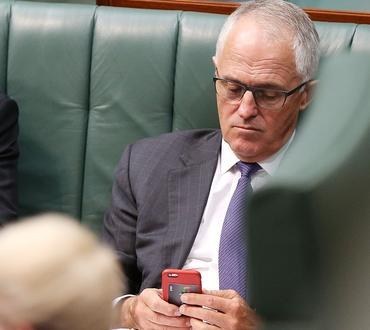 McIntyre becomes Turnbull's cannon-fodder
SBS sports journalist, Scott McIntyre, offended a lot of Australians on Anzac Day when he questioned the Gallipoli myth and the intellectual capacity of those that perpetuate it.
It's fair to say that, between the wrath brought down by Twitter for not complying with the consensus view, and the disciplinary measures brought down by SBS for flouting their social media code, McIntyre would have not avoided penance for speaking his mind.
But Turnbull's very public intervention on Twitter, which followed just minutes after the SBS boss said McIntyre's views were "disrespectful" but "his own", ensured the journalist paid the ultimate price while Turnbull got a pat on the head from the social conservatives who worship at the altar of military might and were howling for McIntyre's head.
Totally worth it
Has it been worth Turnbull selling his progressive soul, a piece at a time, to the social conservatives in return for the Liberal leadership?
Apparently. The latest Morgan Poll, conducted the week before Turnbull gave up on the need for political free speech, suggested the Minister's Faustian pact with the hard right is paying off.
According to the poll, Turnbull is preferred Liberal leader by 38% of voters, which is a 2% increase since before the non-leadership spill. Julie Bishop is preferred by 27% (up 1%) and Tony Abbott by 12% (down 2%). This is the lowest Abbott has scored since he became Liberal leader in 2009.
But even more significantly, Turnbull is now the favoured leader among Coalition voters, with 30% (up 4%) preferring him over both Abbott 25% (down 5%) and Bishop (25%, down 3%). This means the social conservatives are starting to switch horses mid-race, from Abbott to their new man Turnbull.
It's hard to decide what's more depressing about this turn of events; that the progressives' champion has decided to sell his soul for the leadership, or that he seems to be succeeding in doing so.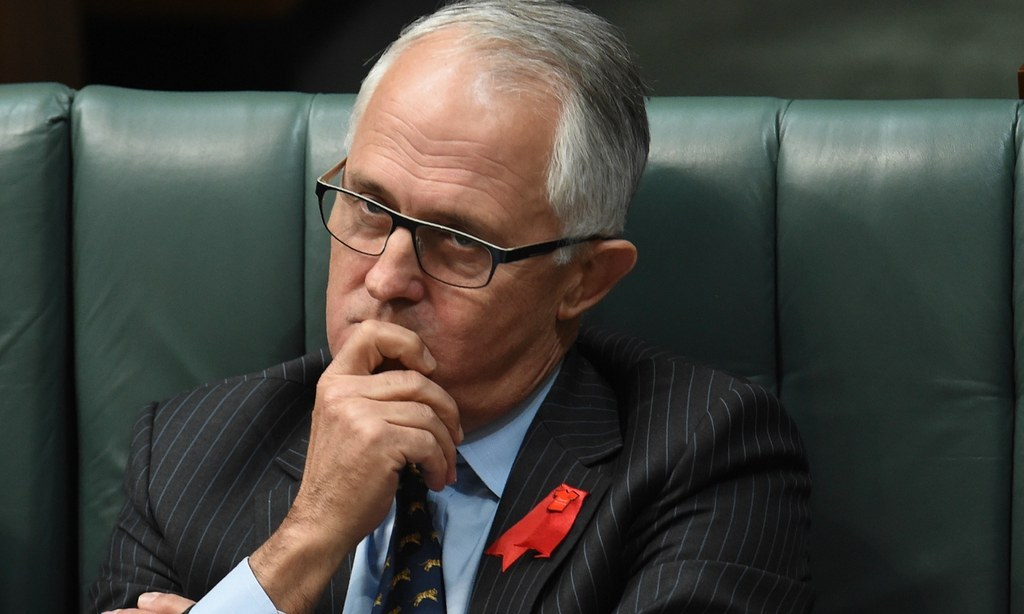 This post was created by a member of BuzzFeed Community, where anyone can post awesome lists and creations.
Learn more
or
post your buzz!