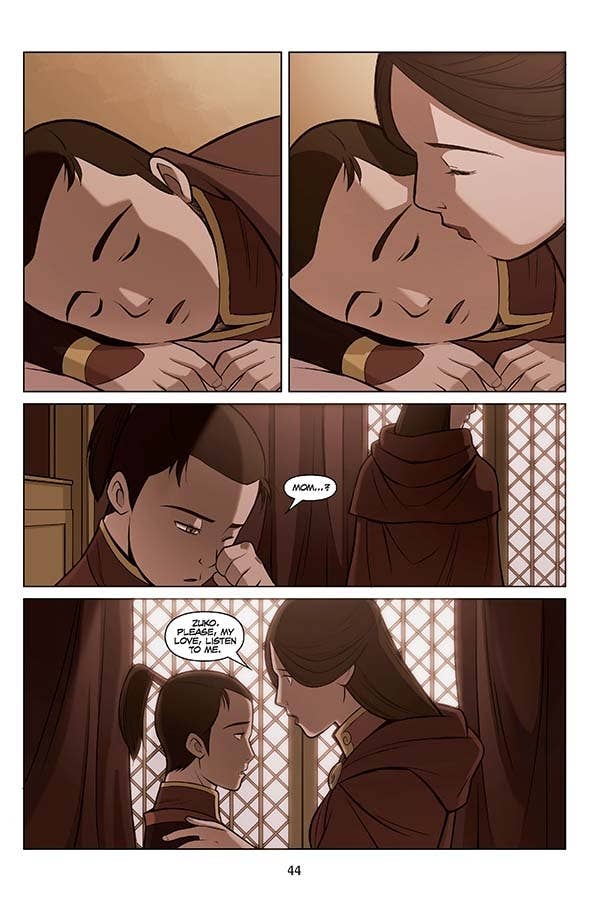 According to the description on their Amazon page:
In search of their long-lost mother, Fire Lord Zuko and his deadly and insane sister, Azula, have brought Avatar Aang and his friends into a mysterious forest... but what they discover within may be more than they can face. Will they, too, be lost in these woods forever? Written and drawn by the creative team behind the best-selling Avatar: The Promise, Gene Luen Yang and Gurihiru, in collaboration with Avatar: The Last Airbender and Legend of Korra creators Michael Dante DiMartino and Bryan Konietzko, this is the ultimate continuation of Avatar and the perfect companion to Legend of Korra!
Despite not getting any concrete answers until The Search Part 3, these pages exclusively obtained by Buzzfeed from Dark Horse Comics give a tantalizing glimpse of the person Zuko's mother was or is.