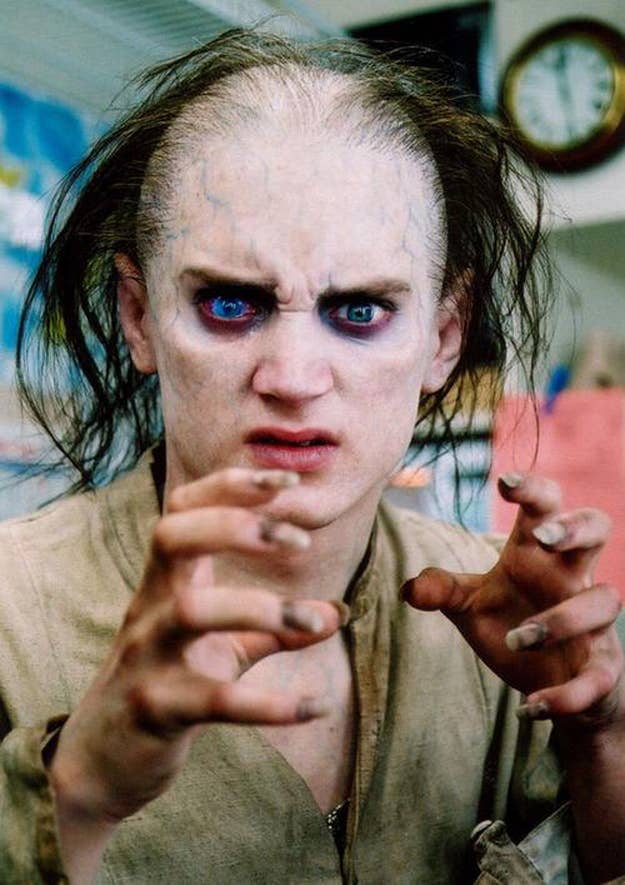 The photo first appeared on Comic Book Movie on December 18th via an anonymous source.
The make-up test for was a scene in The Two Towers that Jackson opted not to add in. Similar to when Galadriel revealed what she would look like if the ring came to her, the sequence was of a vision had by Faramir, showing Frodo if he were to give in to the Ring's seductive power.
According to Broadsheet, you can see parts of the scene during the Appendices released with Two Towers extended edition.