Exclusive: Justice League #17 Ends With Someone In A Watery Grave
Family drama is always the worst. Aquaman calls on the Justice League to help stop his brother from destroying the surface once and for all.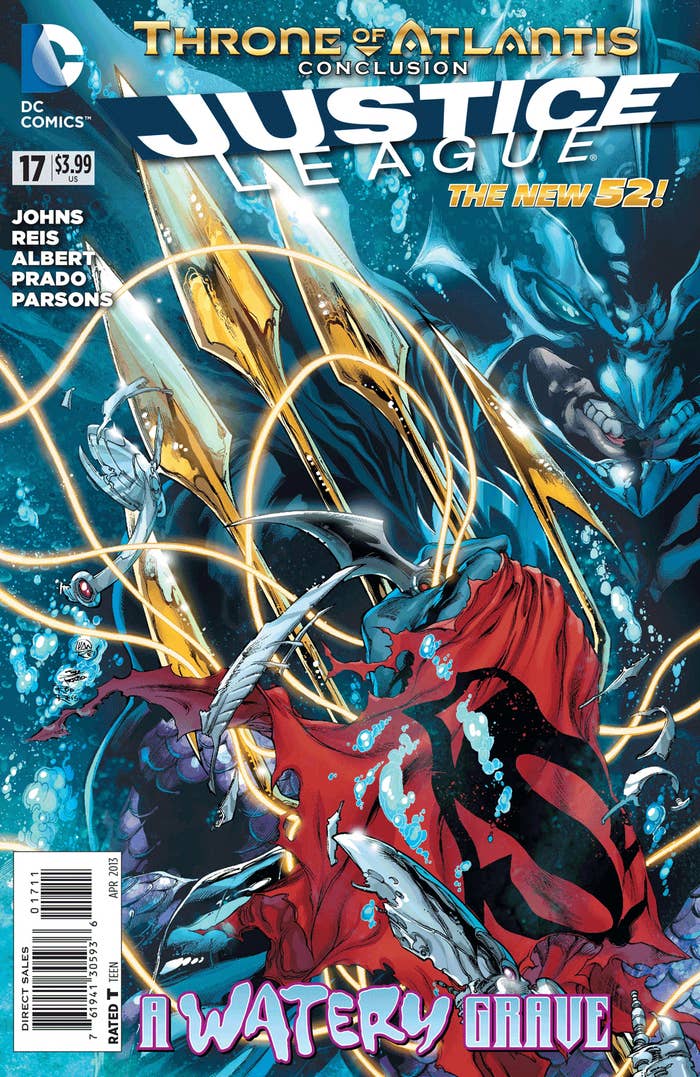 The Justice League/Aquaman "Throne of Atlantis" cross-over concludes with a sinister discovery in Justice League #17.

After America declared war on Atlantis in the last issue, lines were drawn and sides were chosen. Now the Justice League has to put a stop to Aquaman's brother Orm before the King of Atlantis destroys the surface world.

But what is THE GRID, and how will it affect the bot the war and the expanding ranks of the Justice League?