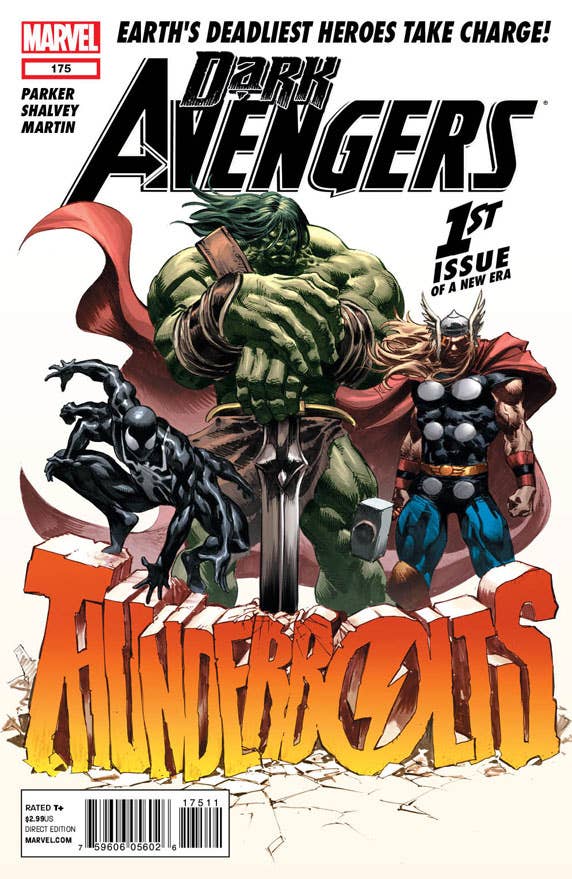 For those of you not in the know, let me give you a quick rundown of who's on that cover.
Not Venom - Ai Apaec is a genetically modified South American god.
Not Hulk - Skaar is the son of Hulk and an alien named Caiera.
Not Thor - Ragnarok is the cyborg clone of Thor created by Tony Stark.
Also Appearing:
Not Hawkeye - Barney Barton, Hawkeye's older brother.
Not Scarlet Witch - Dr. June Covington is a scientist that gave herself superpowers by using herself as a lab rat.
Actual Luke Cage - The "Dark Avengers" version of Nick Fury.