Archie Comics Collides With "Glee"
Space and time be damned, Veronica wants to hook up with Finn Hudson.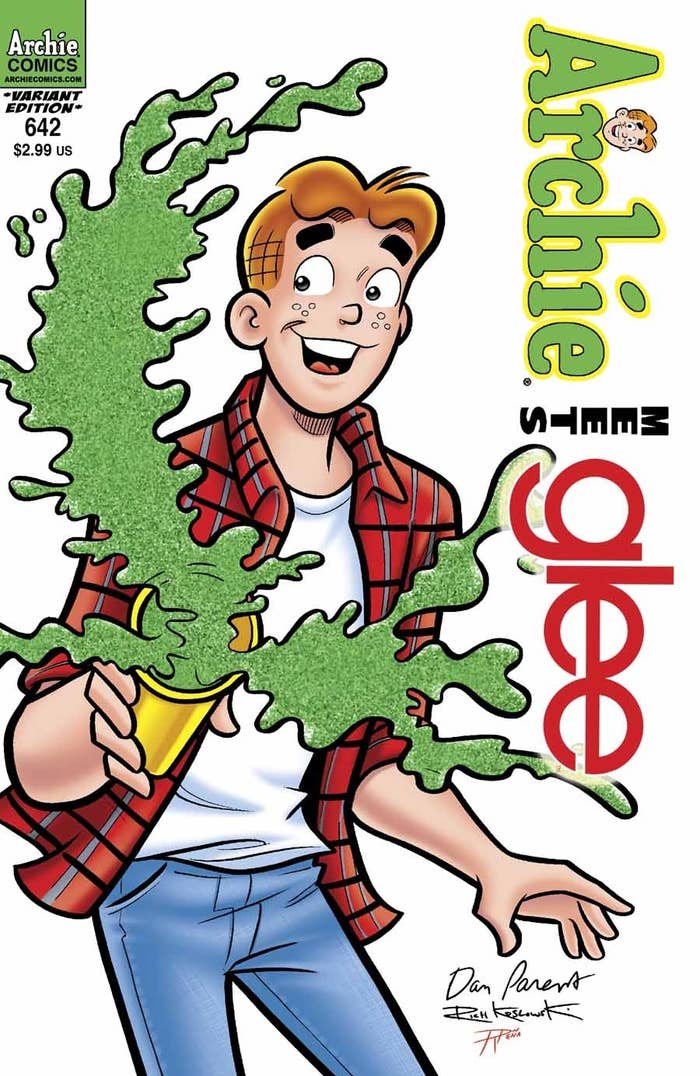 Archie continues their streak of tongue-in-cheek crossovers with Archie Meets GLEE part two.
The plot revolves around Dilton's failed science experiment, turning Riverdale into a "Crisis of Infinite Archies" as universes collide. Half of the Riverdale kids end up in Ohio at McKinely High and half the Glee cast is transported back to Riverdale.
Now everyone has to figure out how to unscramble the space-time continuum and get home.
Copies hit stores on April 4th, 2013.