20 Bleak Photos Of The Northeast Gas Shortage
Fuel is in short supply as lines stretch for blocks, from downtown Manhattan to New Jersey.
1.
In Sayreville, NJ, residents waited into the night for gas.
2.
Queens residents huddle for warmth while waiting in line.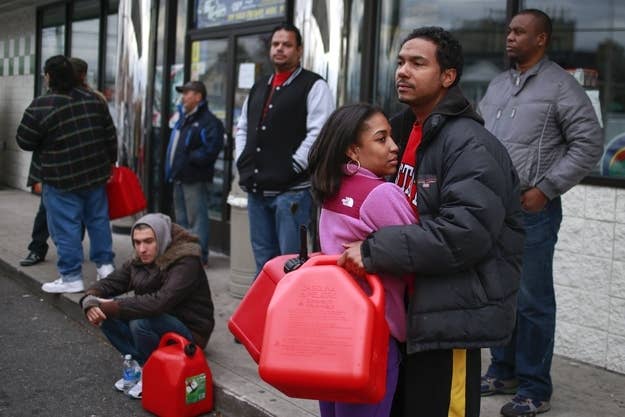 3.
In Brooklyn, police tape blocks the entrance to keep cars out.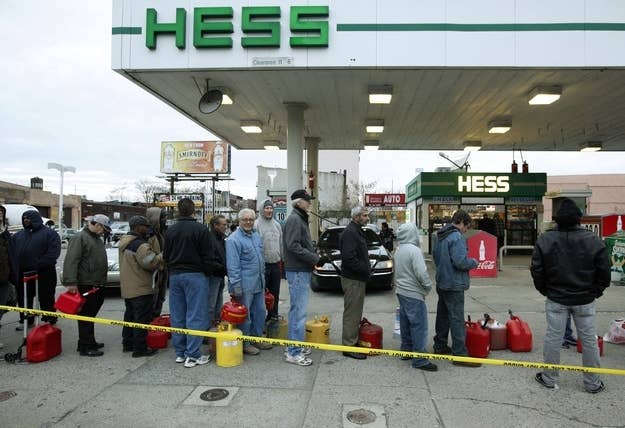 4.
The tape is to mark where pedestrians stretch for blocks, waiting.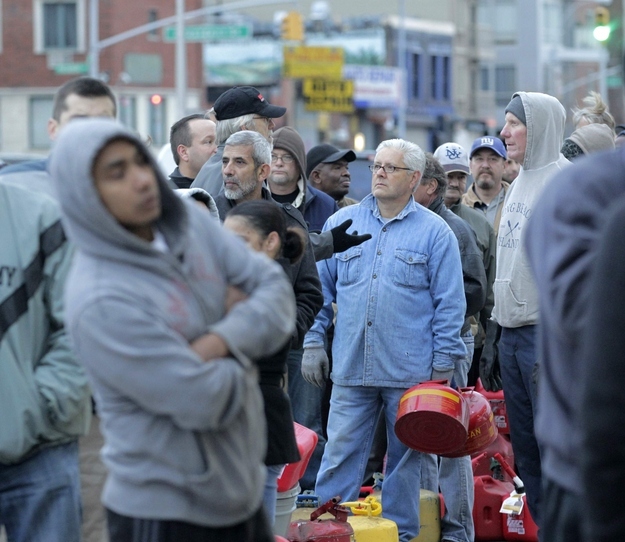 5.
In Keyport, NJ, residents endure the falling temperatures, bundling up as best they can.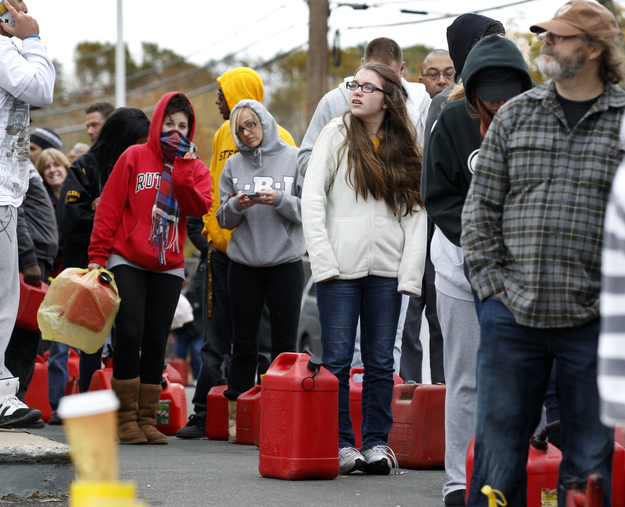 6.
Cars wait in line for hours in Montvale, NJ.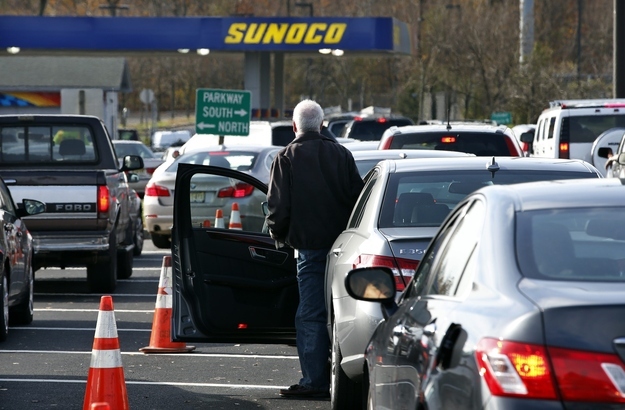 7.
Manhattanites stand in the shadow of skyscrapers while waiting for fuel.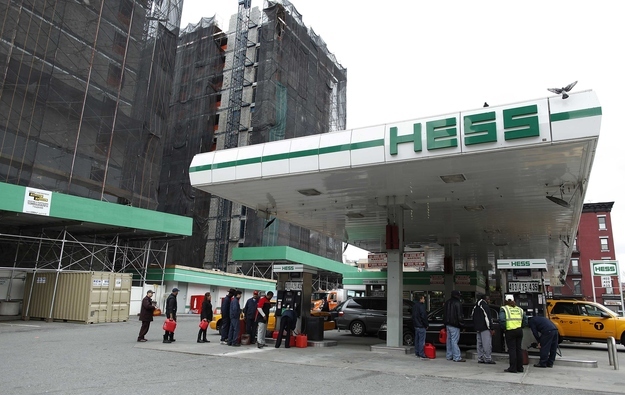 8.
The lines in Hazlet Township, NJ, stretch for blocks.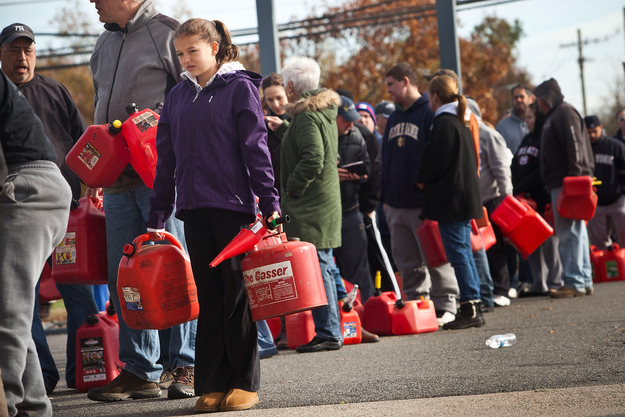 9.
To speed the lines up in Hazlet Township, a gas station attendant sits while filling up Jerry Cans for customers.
10.
In Manalapan, NJ, entire families wait in line to fill up.
11.
An argument breaks out in Queens over line placement.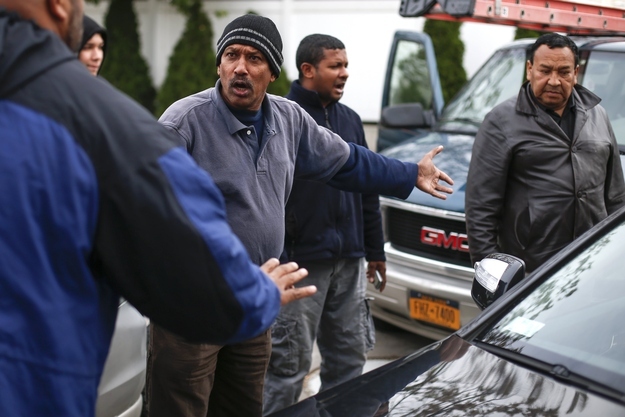 12.
Police officers are on hand in Allenhurst, NJ, to keep the peace as patience begins to fray.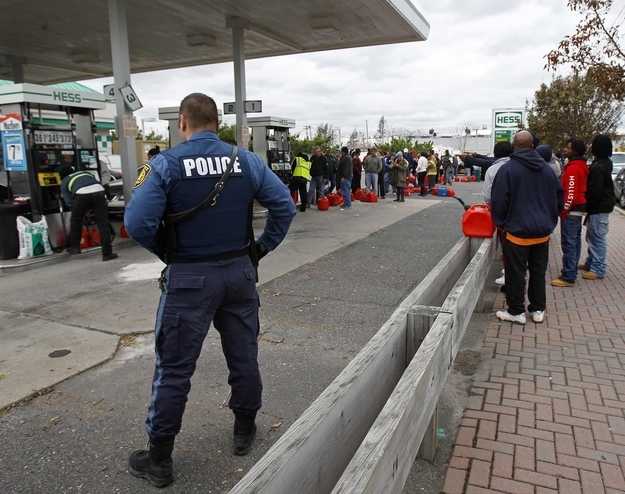 13.
A police offer in Manhattan confronts a man about cutting in line.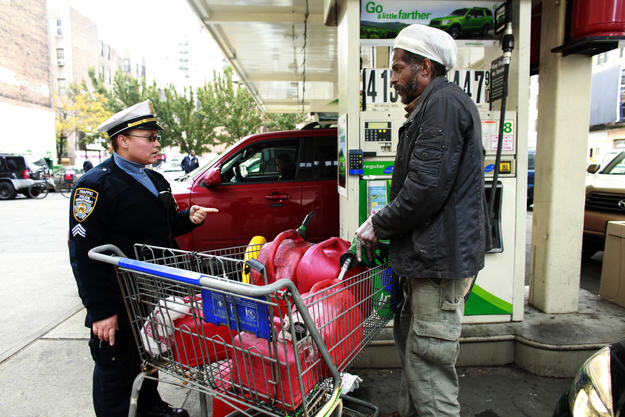 14.
The line for cab drivers to get gas on 10th Avenue stretches into the distance.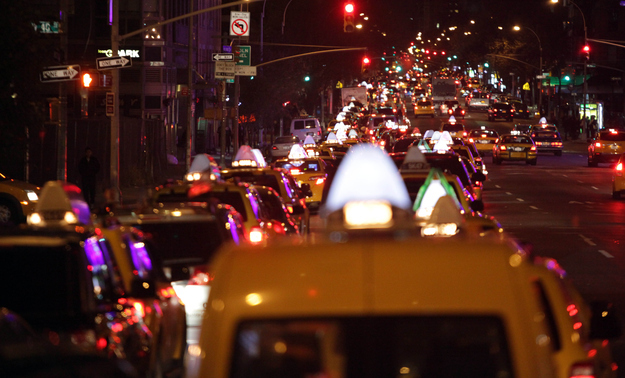 15.
In New York, gas ran out as the sun went down, prompting drivers to push their cars.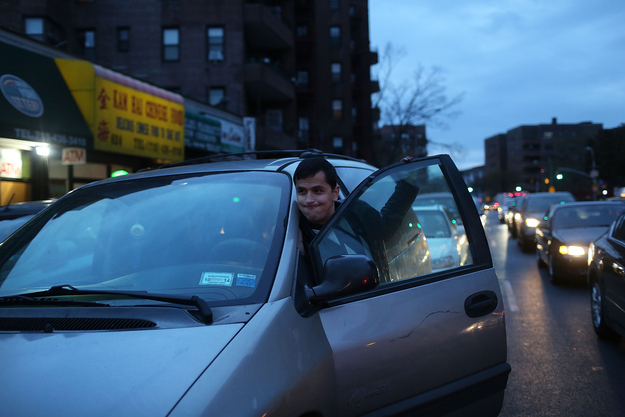 16.
The same scene played out in the gas line in Fairfield, NJ.
17.
As fuel runs out in New York, police officers cordon off stations.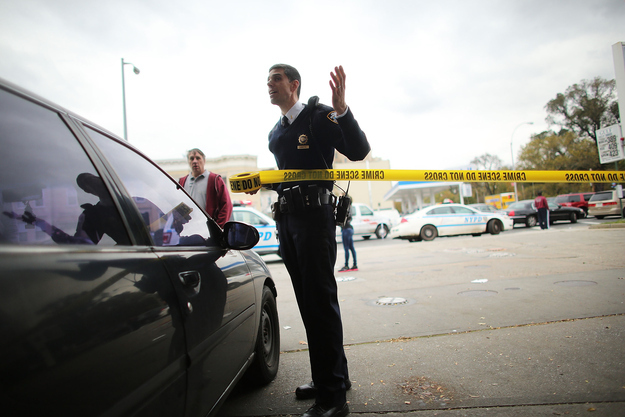 18.
Police officers in Midtown go car to car to inform divers they've got to move on.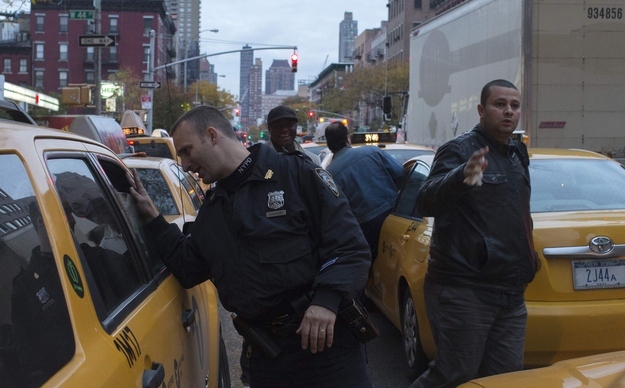 19.
A homemade sign in Toms River, NJ, reflects the reality in much of the Northeast.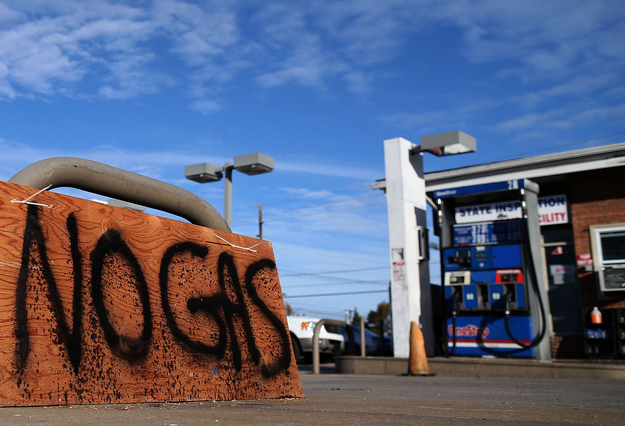 20.
A familiar scene this morning in Queens (and everywhere else) as stations start to run dry.