Every love match has a unique backstory, and I'm always stoked to hear exactly how two people who are in love felt when they first met.
Whether a pair fell for each other from the start, or they didn't click at first but eventually both caught feelings, each romantic origin story is entertaining and interesting!
I recently asked members of the BuzzFeed Community to share what their honest first impressions of their current romantic partners were. Here are some of the funny, cute, and romantic comments we received.
1.
"When I first met my fiancé, there was an instant attraction. Something told me he was it. He said he felt the same way. We connected on a level I have never connected with anyone else. He was genuine, sincere, and completely honest about everything right up front, which was refreshing in today's dating world.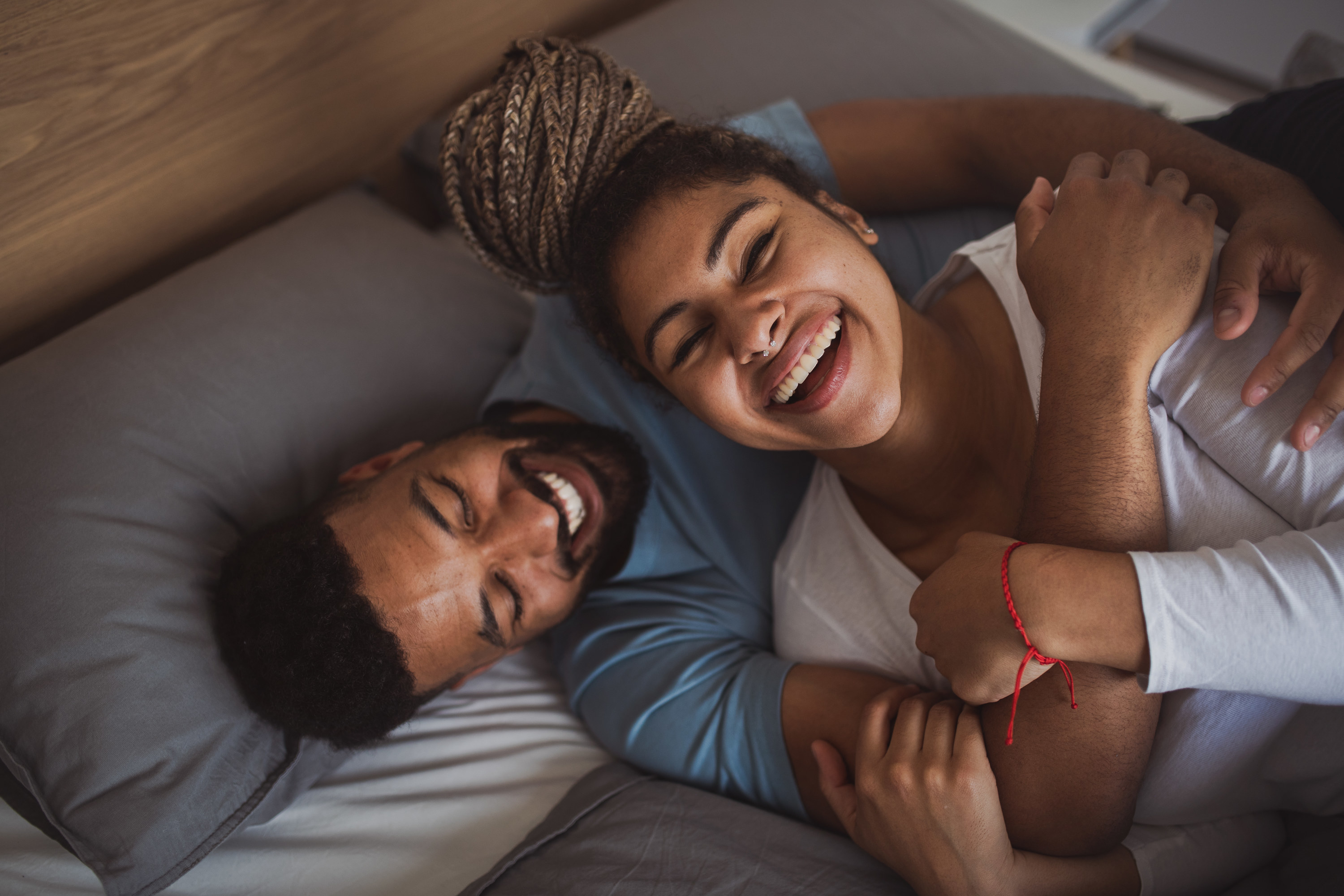 2.
"This may sound insane, but we were both instantly drawn to each other. I saw him across the bar and immediately found him so appealing, and I kept looking for where he was. Unknown to me, when I walked in, he grabbed his friend, pointed to me, and said, 'That's going to ruin my life.'"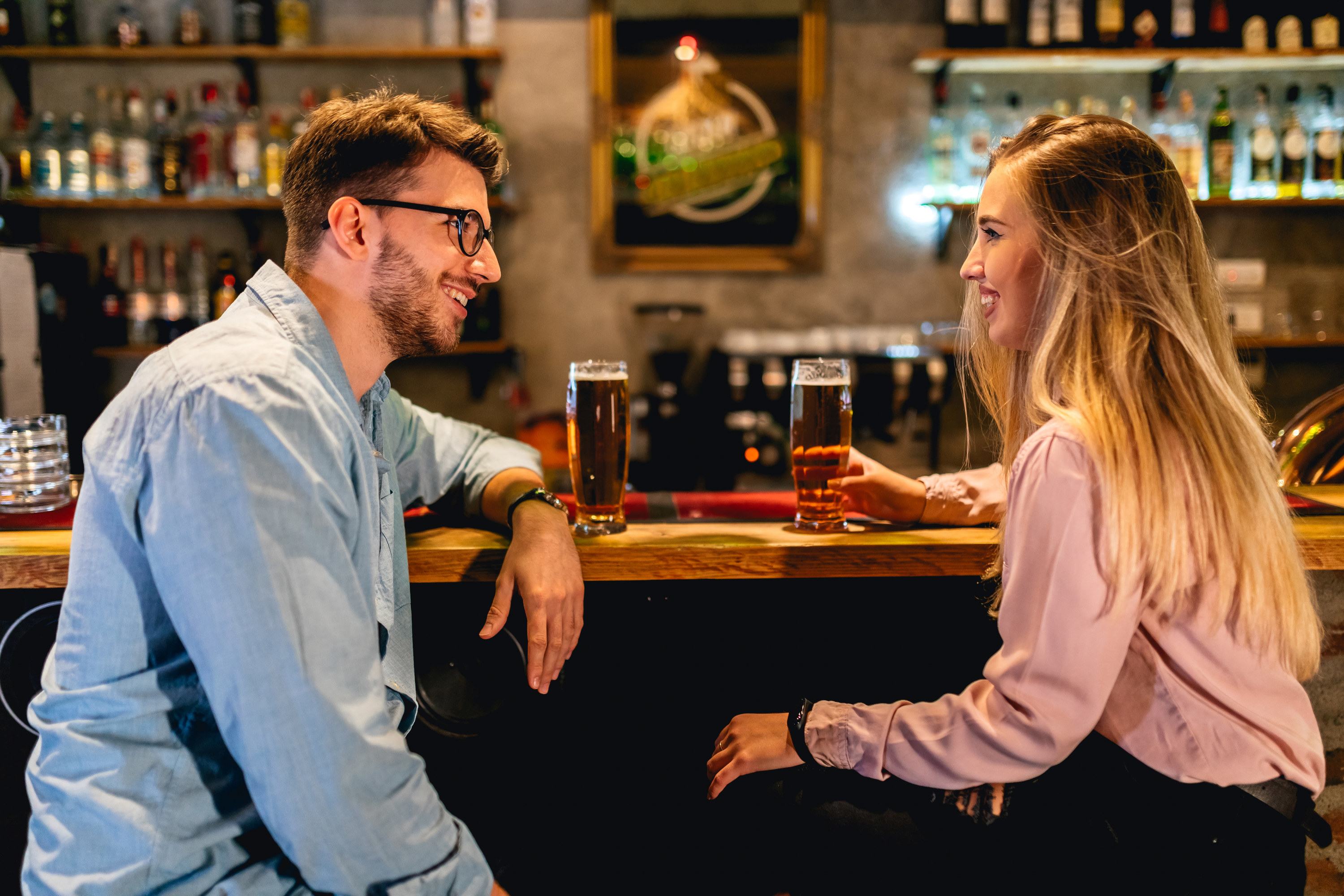 3.
"I met my husband when we were both 18 and with other people. My first impression? 'What. A. DORK. But a cute dork.' I didn't think anything else other than cool, new friend. Fast-forward six years, and he got cuter. That's all she wrote. We've known each other 20 years, 14 years together, married 11."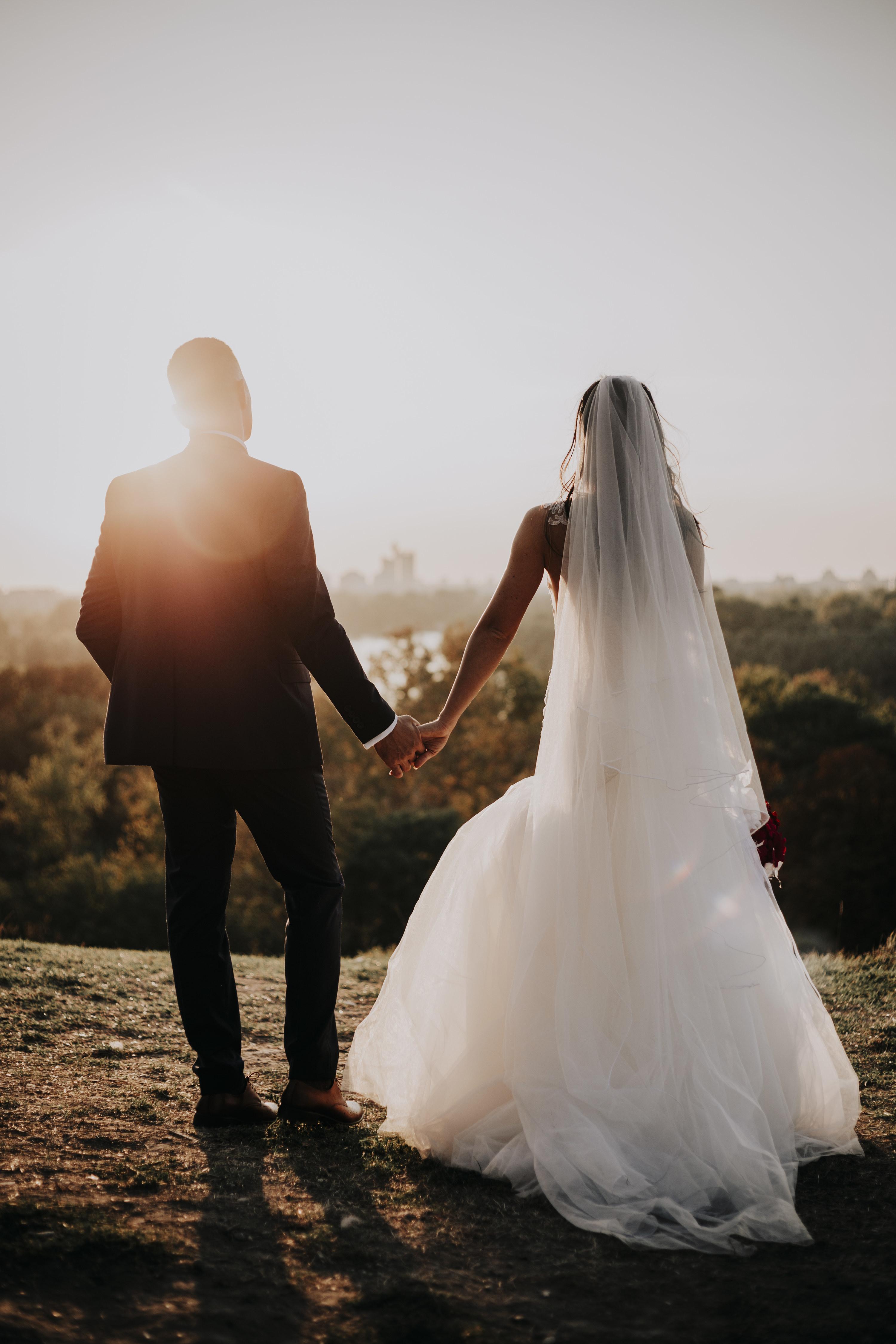 4.
"I met my husband on a dating app. I had tried dates with quite a few people by that point, and honestly, at this point, I expected most guys to be complete idiots. So when we first spoke, my first thought was literally, 'Huh, he doesn't seem like an idiot — interesting.'"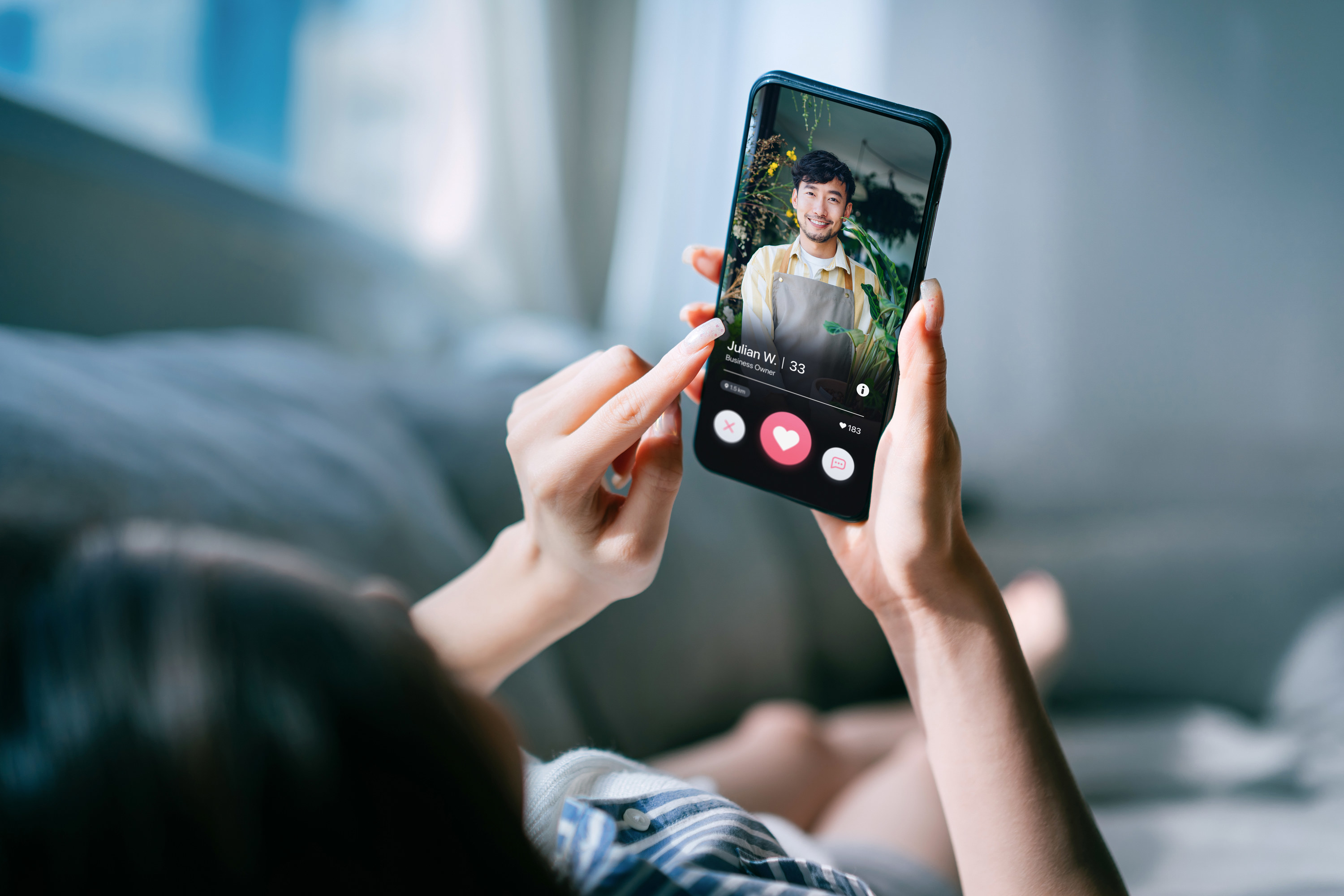 5.
"My best friend first showed me his Facebook profile since he was her boyfriend's friend. I said he looked like a nerd, and I wasn't really looking to date anyone. And besides, she had her own relationship to focus on.
"Fast-forward to their wedding. We're both waiting to say hi to the bride and groom (and both in their wedding party), so I turn around to introduce myself, and he had me at 'hello' (I blame his British accent).
He still seemed like a nerd, but this time, he seemed charming and very cool and collected. It's been almost four years since their wedding, and we've gotten through a long-distance relationship, getting married in the middle of the pandemic lockdown, me moving across the Atlantic to the UK, and now, we have a newborn. He's still the calm, collected one — and still super smart, too!"
6.
"We met through a now former college friend. We stayed friends up until last summer, when we reconnected after I moved to a closer city. ... We were friends with benefits for months, and we mutually developed feelings over time. Before I had truly gotten to know them, I thought they were this cool and rather serious person. NOPE."
7.
"We met in a bar. We were introduced by his friend who had started a conversation with me. My first thought when I saw him was, 'Where's his girlfriend?' He was too handsome and charming to be single. Lucky for me, there was no girlfriend. 10 months later, I moved halfway around the world to be with him. We have been together for four years now."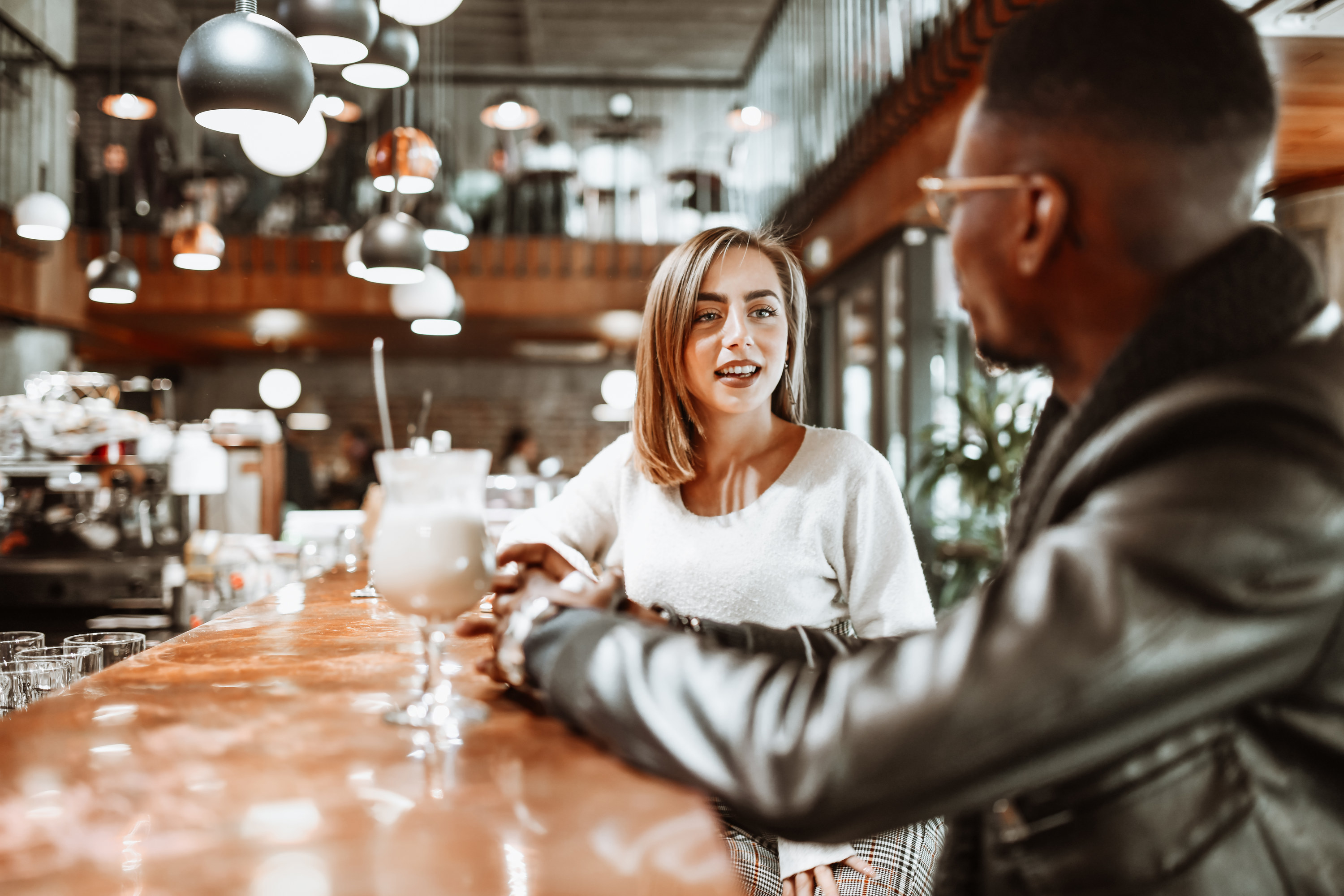 8.
"He was shy at first but had a great sense of humor. He was a great dancer, and to top it off, he was (and still is) drop-dead gorgeous. We met at a club when I offered to pretend to be his boyfriend after I noticed a much older man kept bothering him, so I didn't think it was appropriate to ask him out. But lucky for me, at the end of the night, he asked if I wanted to hang out with him the next day. And the rest, as they say, is history!"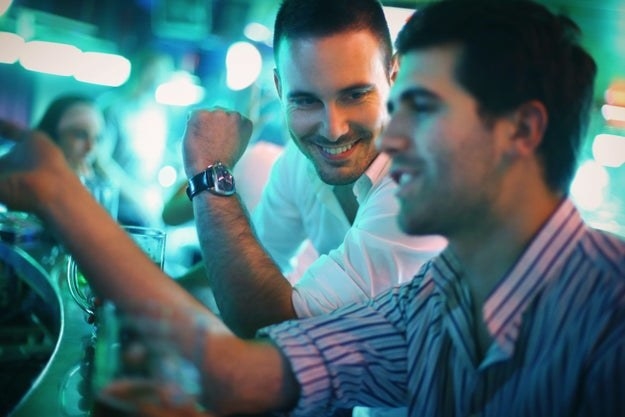 9.
"We met in high school. I was in Quiz Bowl (a team trivia competition basically) and had been for a couple years, as I was a senior. He showed up at the first practice in a group of football players, and it felt like they were there to clown on us, so I was not a fan. Most of their group ended up dropping out, but he stayed on."
"We eventually hit it off and dated over the summer before I went to college. But since he was two grades under me, and we would have been about three hours apart, I broke up with him. Two years later, he came to the same college, and we've been together ever since; 12 years married, 15 years together this fall."
10.
"We met on Bumble about four years ago. His profile was seriously too good to be true. He was exactly the kind of person little emo teenage me would have dreamed of ending up with. I messaged him, and I fully anticipated not getting a message back or him immediately trying to hook up because I for sure thought it was a fake profile."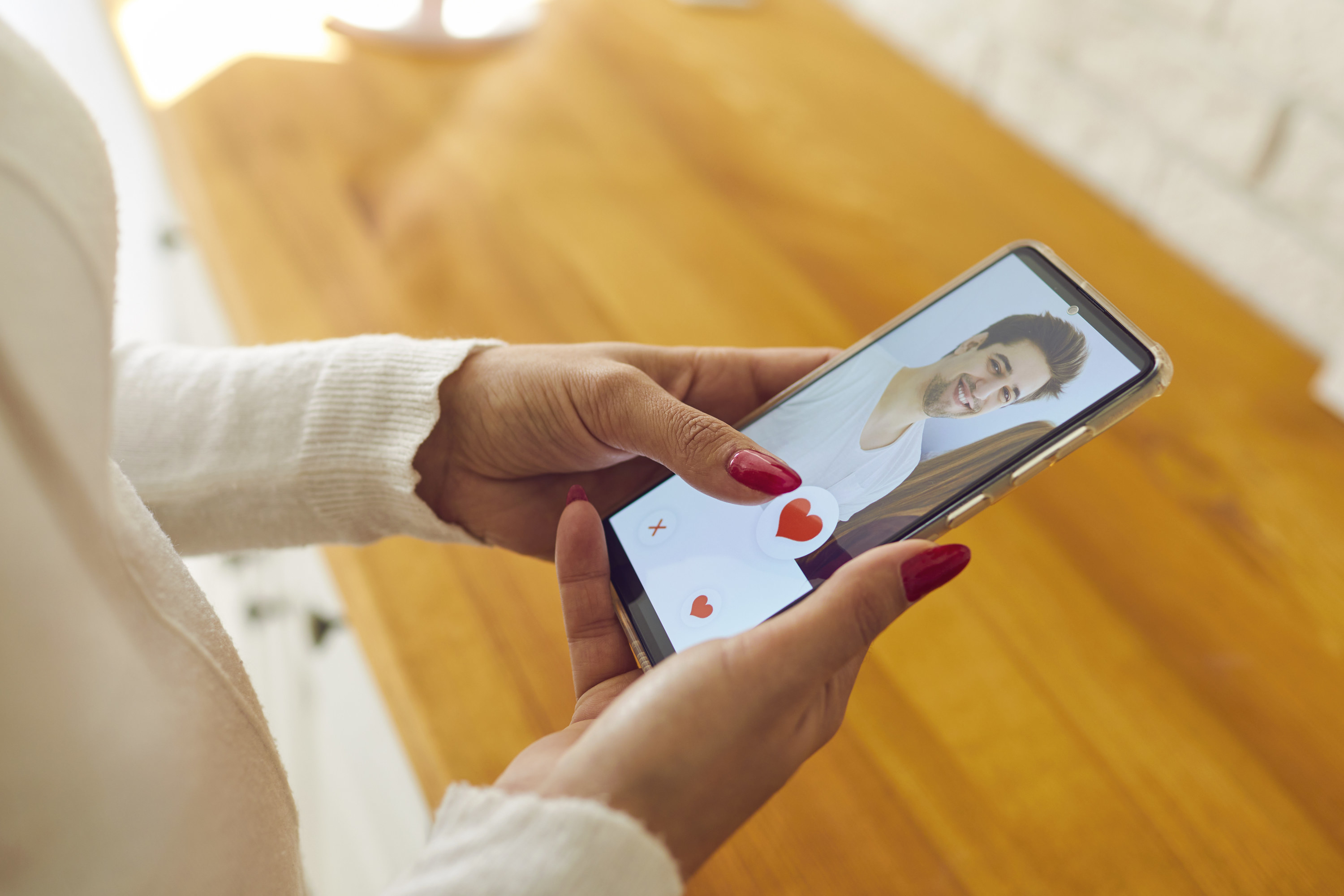 11.
"We met through a married couple. The wife had a birthday party at a horse ranch, and she invited me. He was invited, too. We had a group of us playing games like Cards Against Humanity, and his laughter was so contagious that I wanted to keep it up. I didn't even care about winning. I just knew that his laugh brought so much joy to my heart."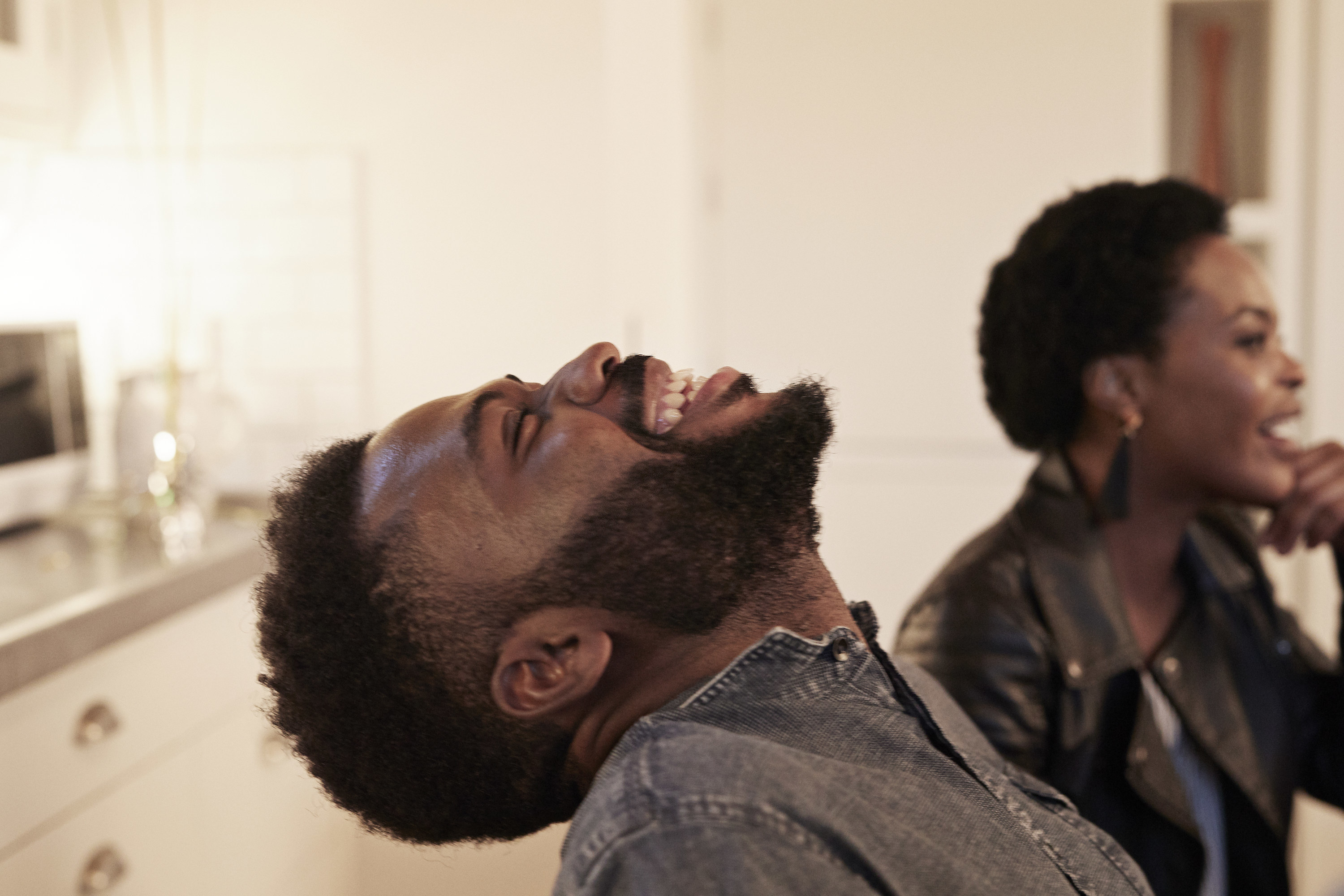 12.
"The first time I saw my soon-to-be husband, I felt a zing of electricity go through my whole body. I was sitting at a table in the pub where we were to play our first game of darts in the league I had just joined. He walked by, glanced my way, and when our eyes met, I got a jolt."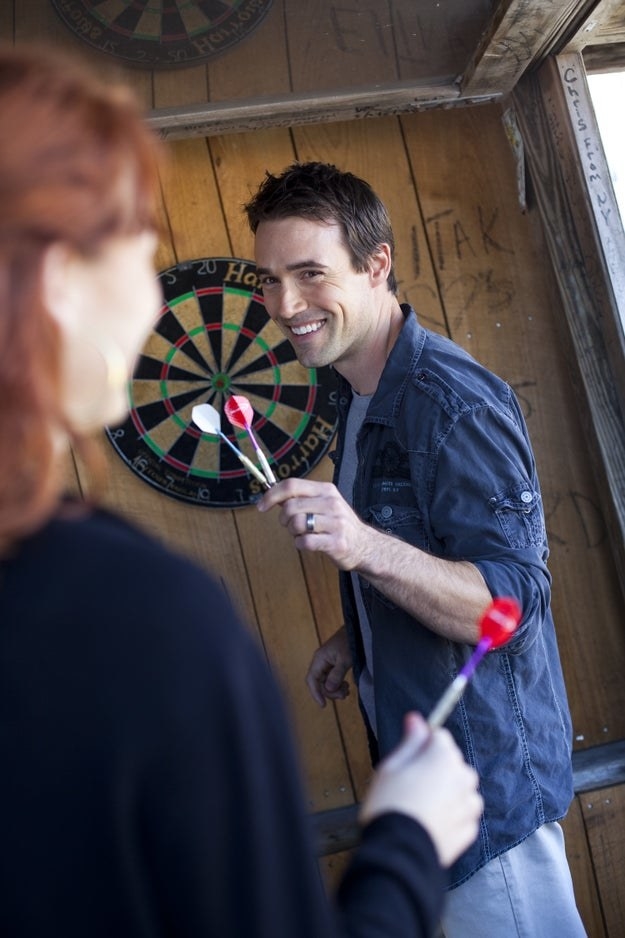 13.
"We matched on Hinge a couple days after I moved to the state. I wasn't expecting to start seriously dating someone right after such a big life change, but when we met for our first date, I was starstruck."
"We had been chatting for about a week or two before meeting for coffee. She walked in with a beautiful, bright smile and proceeded to nervously chat my ear off for the next hour. I remember loving the sound of her voice and how adorably nervous she was. ... A little over a year later, we are engaged, living together, and planning a cross-country move soon. I love her so much." 
14.
"I noticed my husband long before I met him. He was this cute guy in the drafting class before mine. He always had this leather jacket on and drove a convertible. I remember I used to hope I'd see him every day. I was already in a relationship at the time, so I simply admired from afar."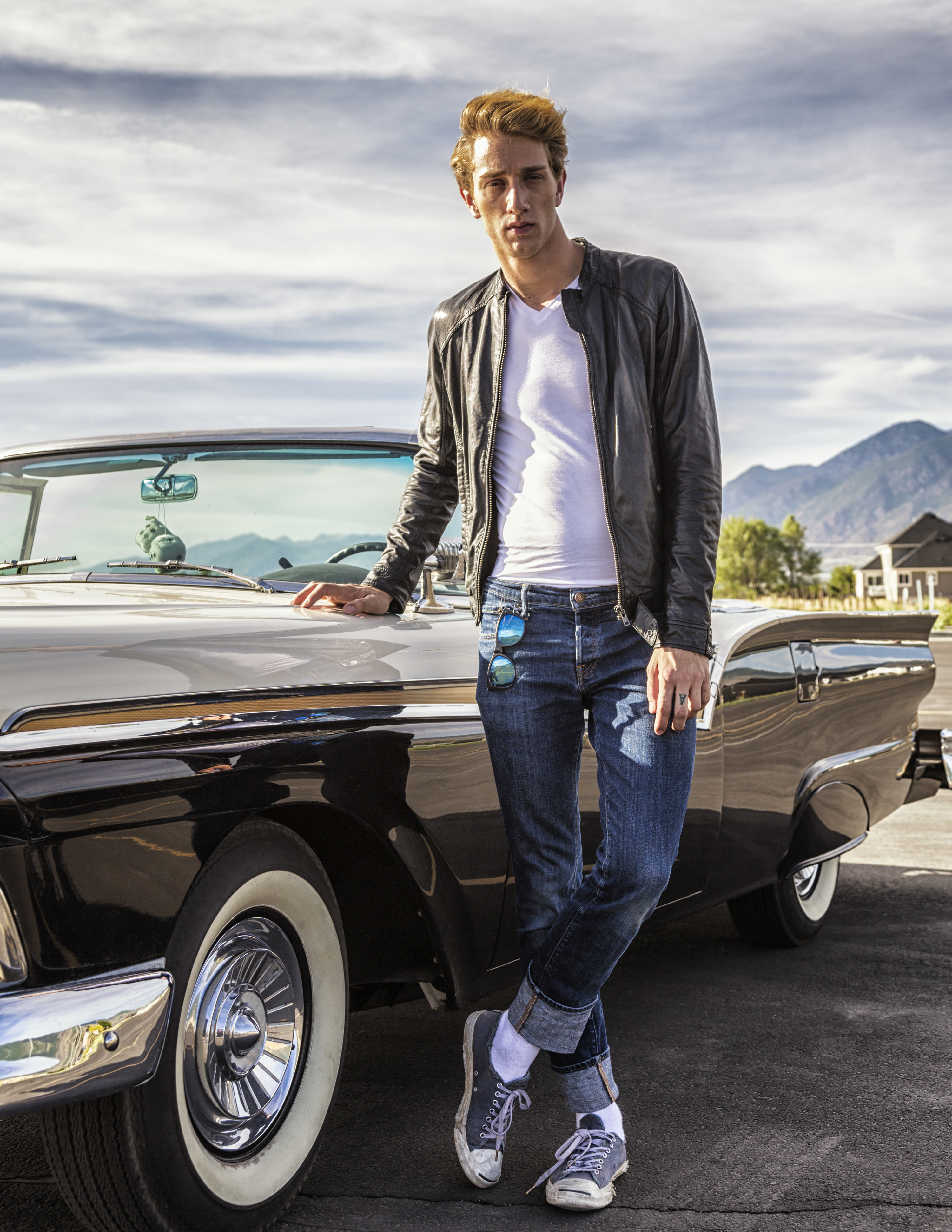 15.
"He borrowed my friend's cowboy hat for the play we were in, and I thought he was quite good-looking as he disappeared into the fabric closet in the school sewing room to try on his costume in full. 26 years later, and here we are."
16.
"I met my fiancé all the way back in fourth grade. ... He helped me out every single day with my math for two weeks (honestly, he more so just did the math for me). Although at that point, I didn't know him that well and wasn't friends with him yet (we would be two to three years later), I thought he was super intelligent and kind. We've been together for seven years next month and are getting married in less than a year."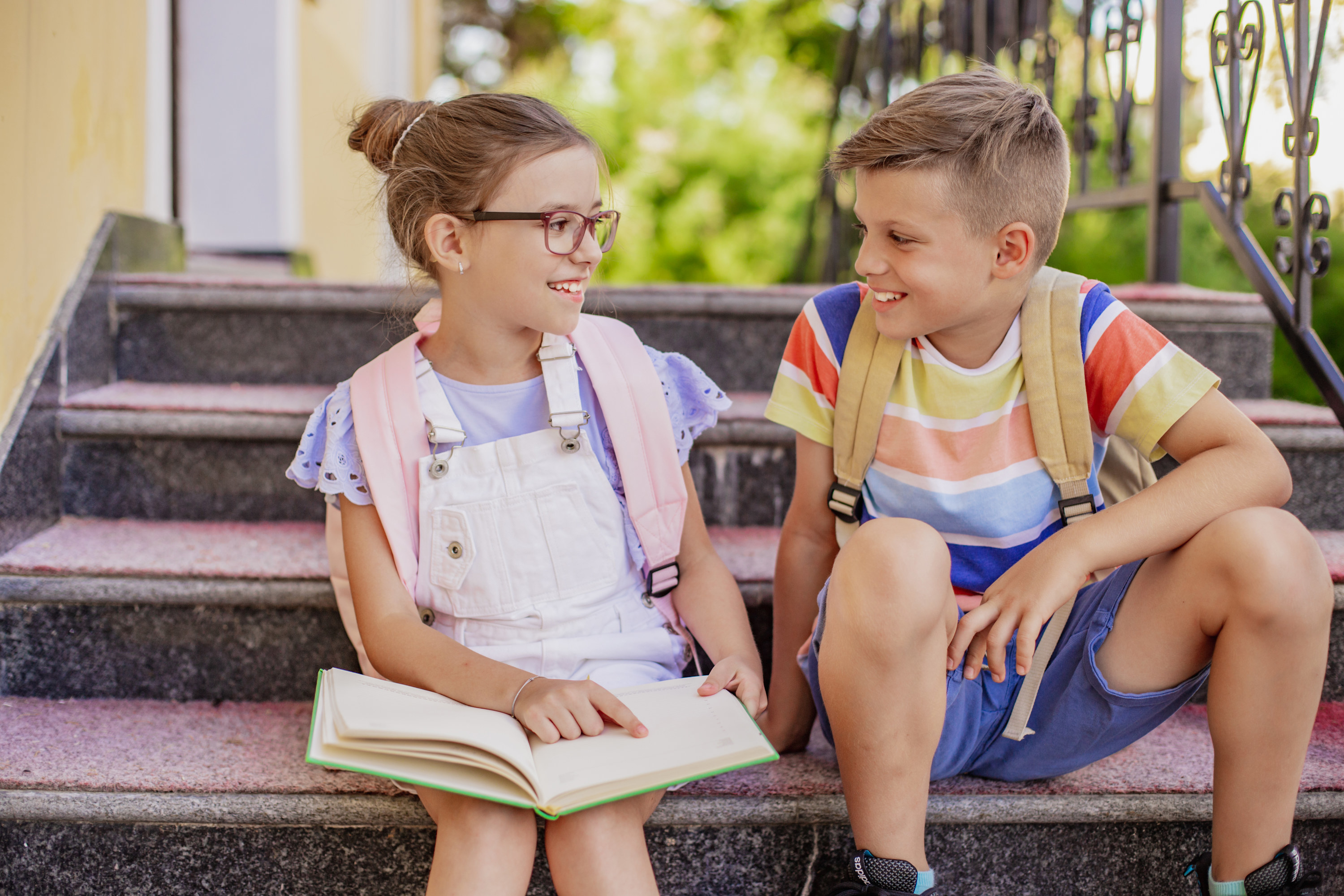 17.
"The first time I met my now-husband, it was like a cliché. Time seemed to slow down, and it was as if I could plainly see that he stood apart. I knew that I was going to love him. I saw that he was a man and not just a boy. He is the sweetest, kindest, most level-headed guy I've ever met."
"I didn't tell him how I felt for over a year, but when we did start dating, I had no doubt he was my person. It was so weird during the in-between of knowing I liked him and telling him because my soul ached, and I missed him as if we had been dating, but we hadn't. I'm so glad I met him. Never doubt those gut feelings."
18.
"I met him at an office a few days after starting working there. My boss introduced us, and I was like, 'Hot damn!' right away. I had a major crush from the get-go but thought he was out of my league. After six years together, living together for four and renovating a house together, I still look at him and think, 'Hot damn!'"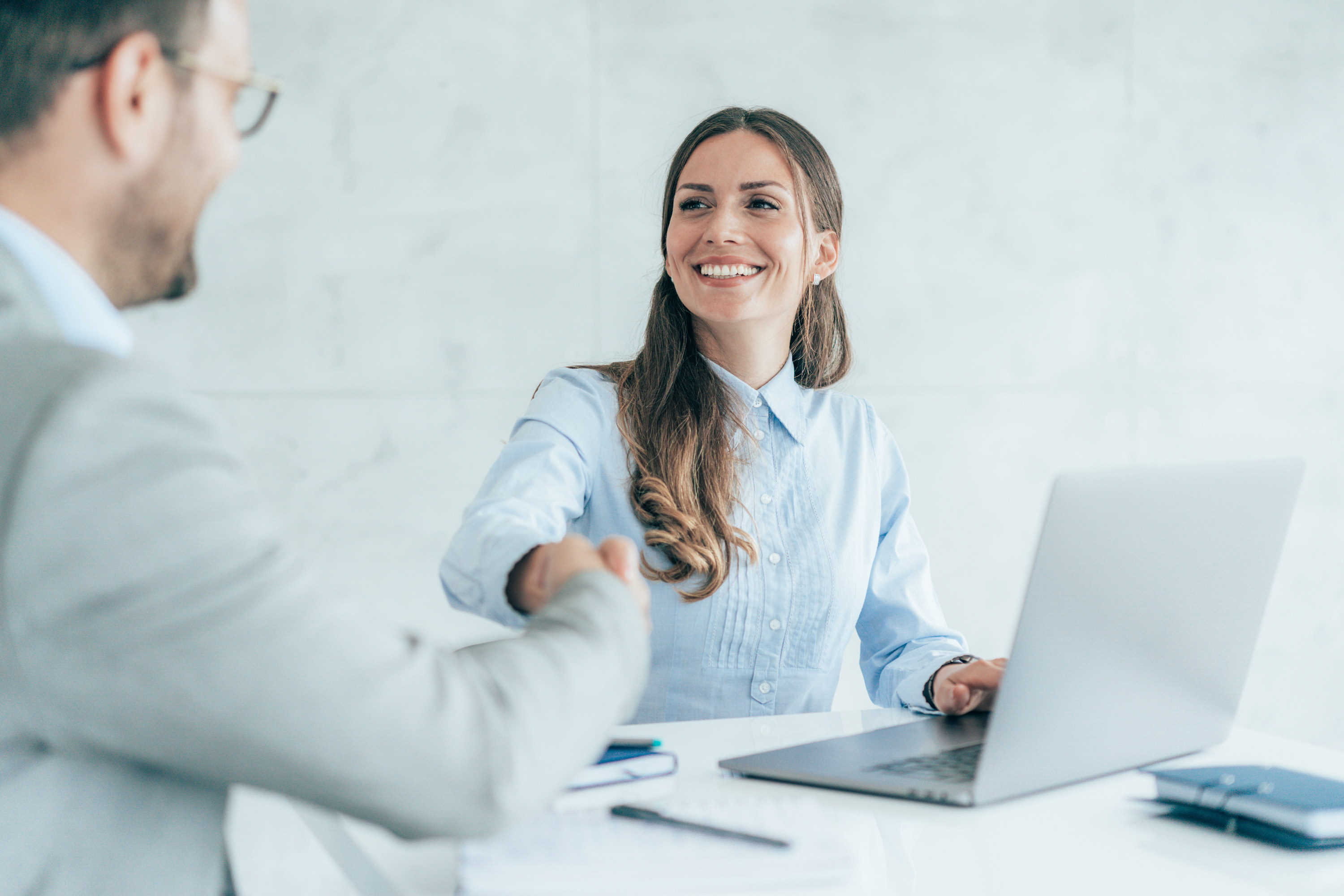 19.
"He was part of a circle of friends, and I always thought he was a nice guy with very cool, properly grown-up kind of vibes. I never fancied him though, until he kissed me. After that, I couldn't stop thinking about him. We started dating and got engaged a month later. We've been together 18 years now, and we're still crazy loved up."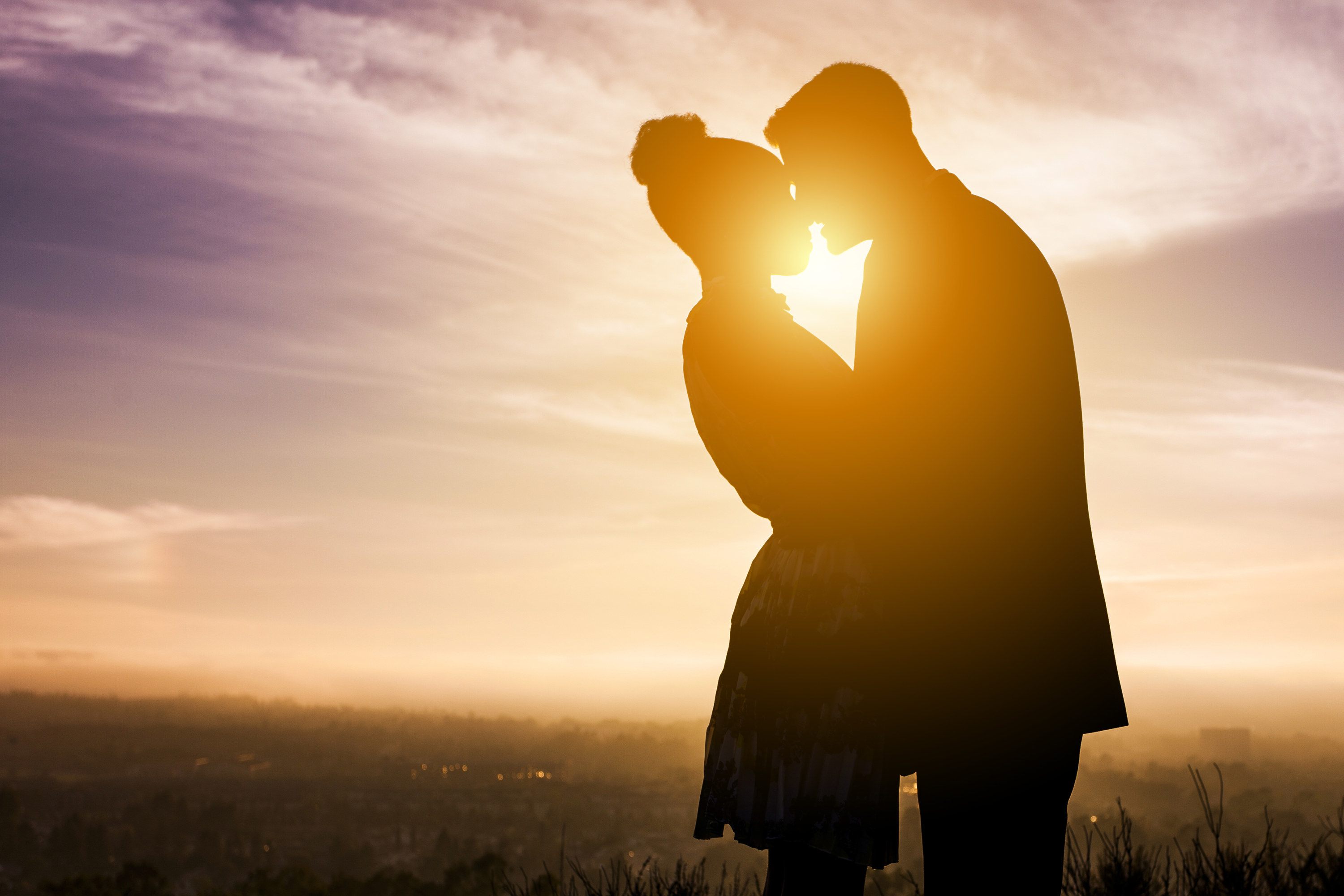 20.
"I met my boyfriend when my mom hired him to work at Starbucks. My first impression of him was that he was cute, but I knew he had this thing with another girl. I actually took their prom pictures, and he regrets that he didn't ask me instead of her to go with him. We got together a month after that."
21.
"I went to high school with my now-husband, and we met when we were 13 and 14 in a theater company. I thought he was a doofus, and he told me to 'fuck off' once during rehearsal, so I assumed for years he hated me for no reason and didn't try to talk to him. We were in another play when we were 16 and 17, and he came up to ask if I 'still hated him,' which was when we realized we were both idiots who didn't hate each other at all."
"We became pretty close that year but fell out of touch after I graduated, then ran into each other randomly when we were 20 and 21. We made plans to get coffee to catch up; then I realized he wasn't who I had thought he was, and he realized the same thing. We became best friends until we realized we were being idiots to fight our chemistry, started dating, and fell in love pretty quickly. We've been married since 2018."

22.
"I thought he looked like a total douchebag. At first glance, he fit every dumb jock stereotype I had ever heard about. At the time, I was deep in my hipster era and was being pretty judgmental (clearly!). However, he asked me questions about myself and was legitimately interested in what I had to say. After asking questions in return, I discovered that he was both very bright and emotionally intelligent."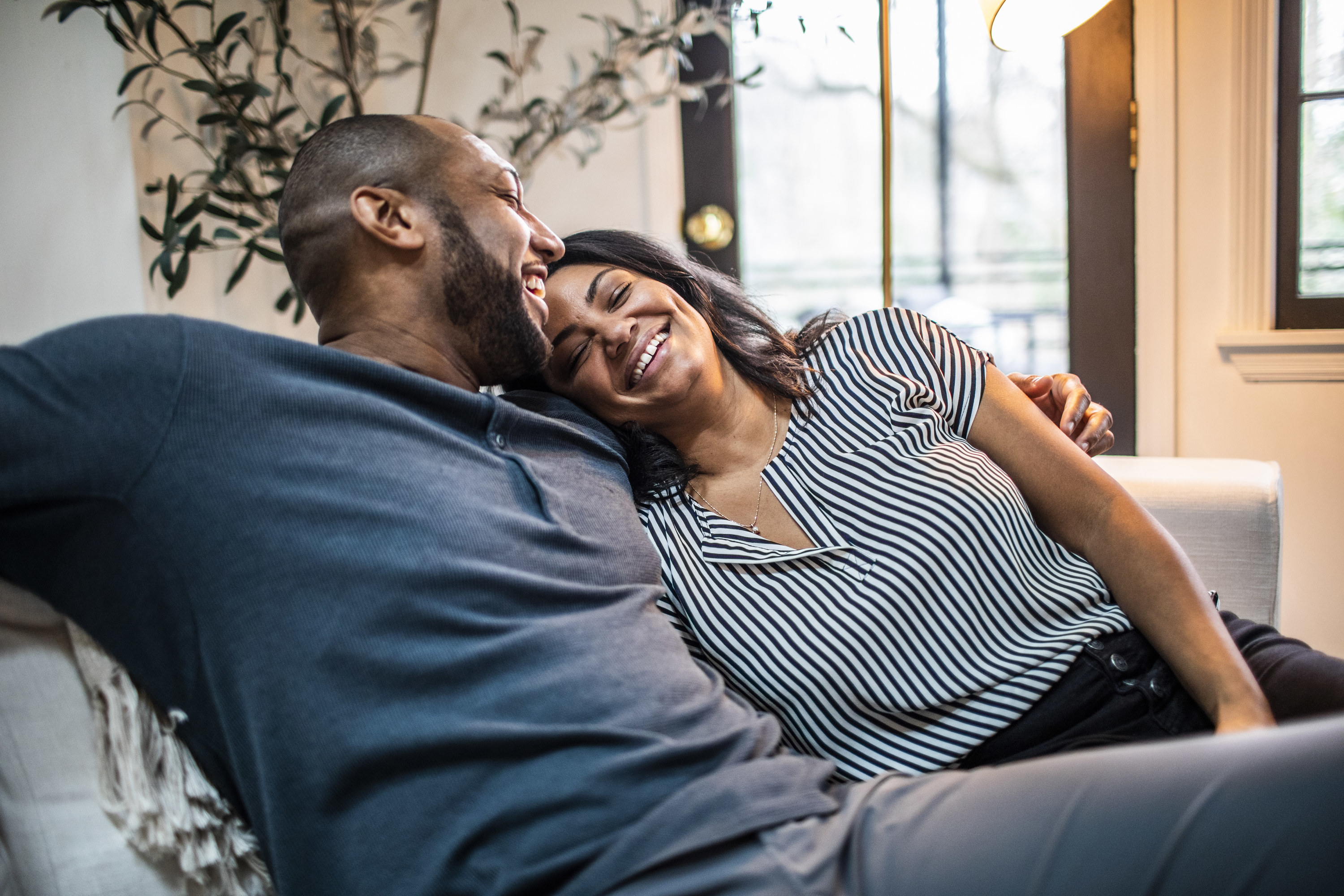 23.
"We met on his first day of uni. He walked into the room, and I immediately said to my friend, 'Oh my god. I'm gonna marry him one day.' I don't know why, but that feeling overwhelmed me. Our wedding is in three weeks."
24.
"We met on Hinge and talked for a few weeks before meeting in person. I went to his house for our first date, and my mom and best friend were convinced he was killing me because I wasn't answering my phone. As soon as I saw him, I thought, 'He's so hot, how in the world does he like me?'"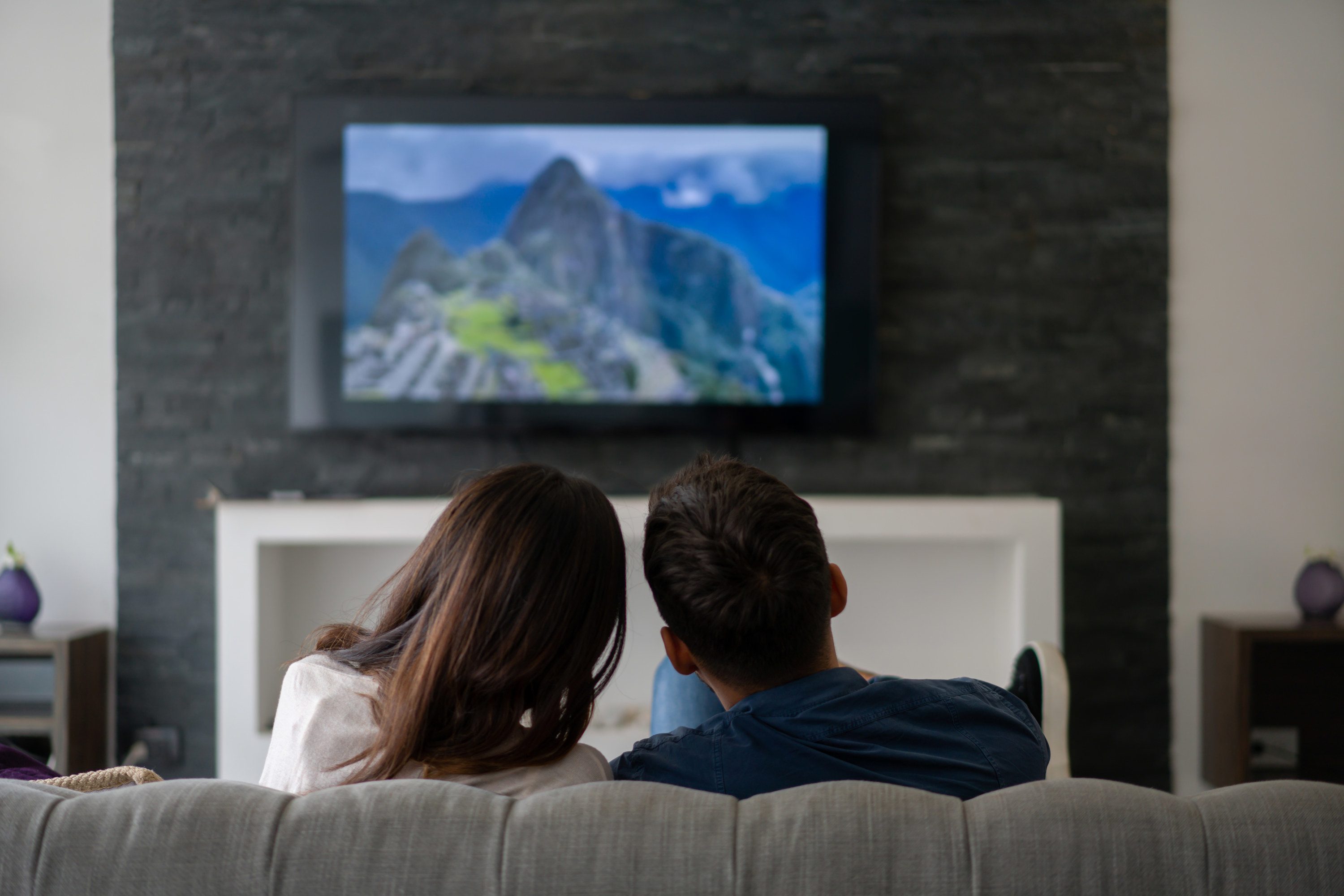 25.
"We met in a coffee shop when I had a broken wrist! He asked how it was, as it was in a cast, and I didn't want to speak to him! I thought he looked like an accountant who got lost on their way to a golf course."
"We had a mutual friend and ended up all going out together. I gave him a lot of stick, and he gave it right back. We talked and bonded over our family values and the importance of our grandmothers. Fast-forward three and a half years, and we are about finished planning our wedding and still giving each other a lot of stick!"
26.
"I wasn't sure how I felt. He was really kind, but no sparks really flew. I noticed he was horribly nervous to be near me, and that made him seem so sweet. There was no second date, but then, he texted me to wish me a safe flight. We texted all day for three or four days, and in that time, I fell in love with him, fully."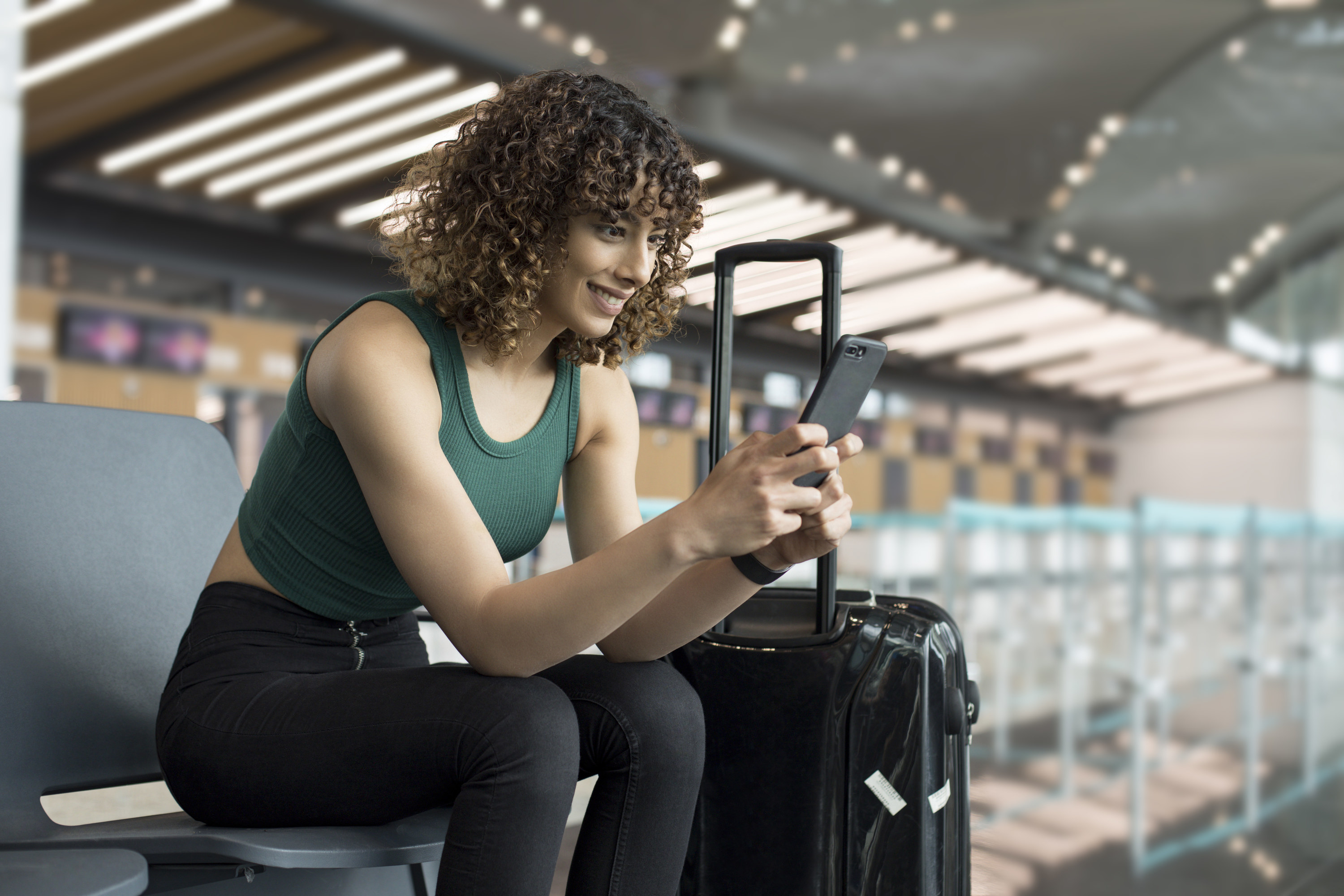 27.
"We met online, but the first time I met him in person I was struck by how calm his energy was and how I was instantly comfortable around him (and as someone with social anxiety, that doesn't happen!). Now we're getting married next month."
28.
"We met up in person after talking on Tinder, and my first thought was, 'Oh, thank God. He looks like his picture.' Five years strong, and he's even more handsome to me now."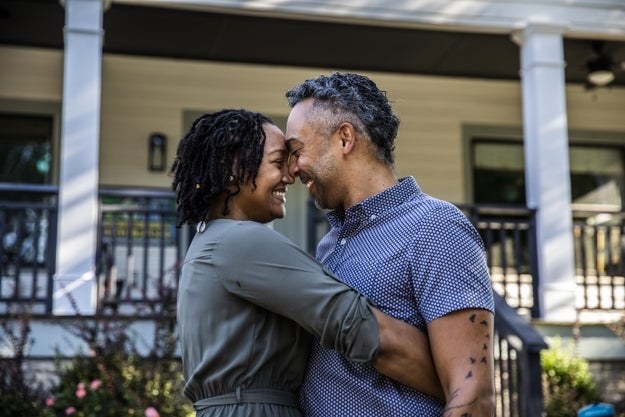 29.
"My boyfriend and I have been together five years (with an engagement on the horizon). On our first date, he walks up in a cast because he'd fallen off a cliff while on a hike and broke his ankle. My immediate reaction was sympathy and then doubt that he was only trying to date me because he needed help living with a cast on his leg. Everything turned out great though!"
30.
"My significant other and I met at work. I was already married, and he was a younger coworker. I thought he was a funny, goofy, but intelligent young guy, and we became friends. As he was much younger than me and I was married, it never occurred to me he would ever be anything but a friend."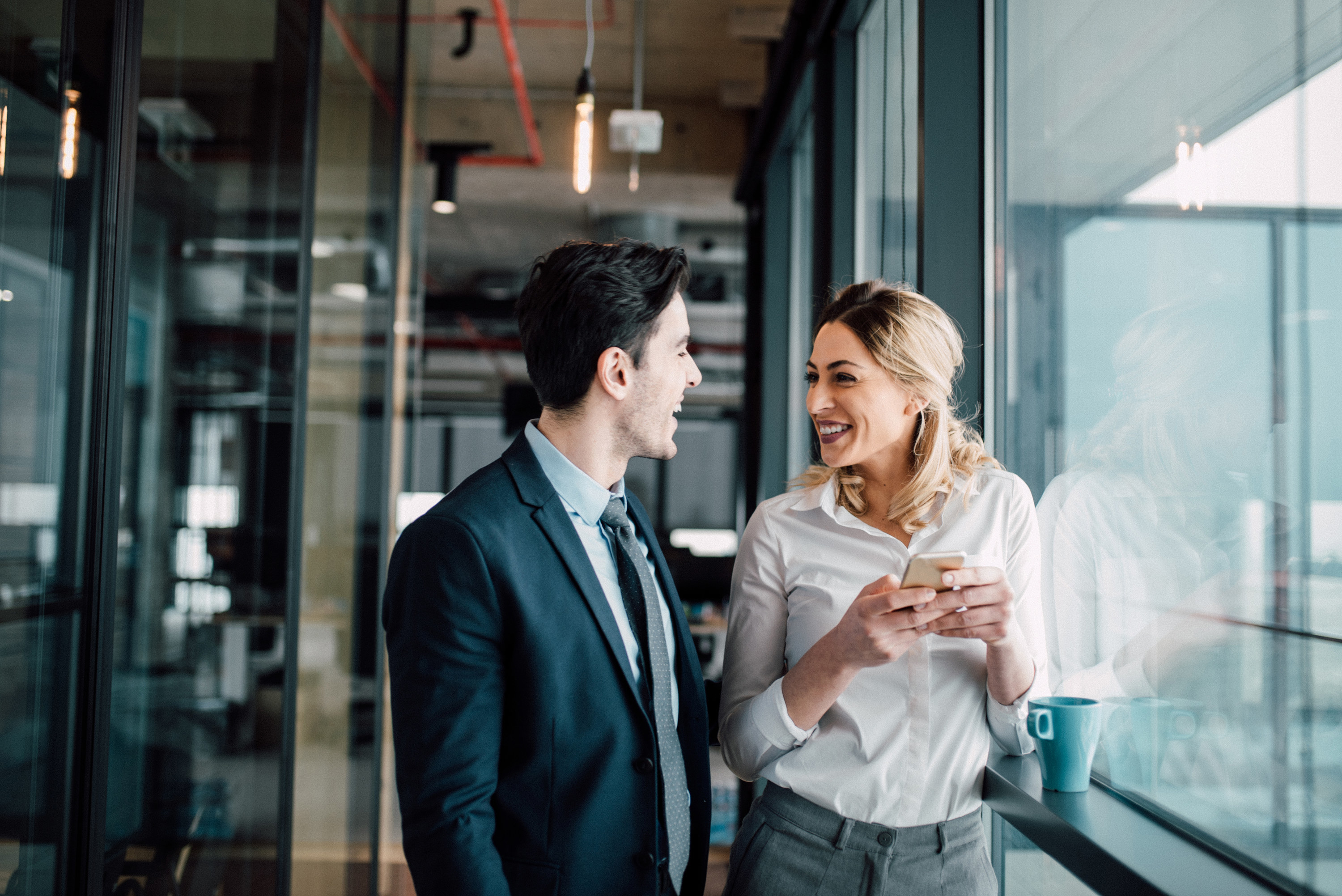 31.
"I met my husband when I was 16 in homeroom on the first day of high school. Our assigned seats were next to each other. We clicked immediately. We laughed at the same things, understood and made similar references and just experienced a general ease with each other, which is so VERY hard to find with people (especially in your awkward teenage years)."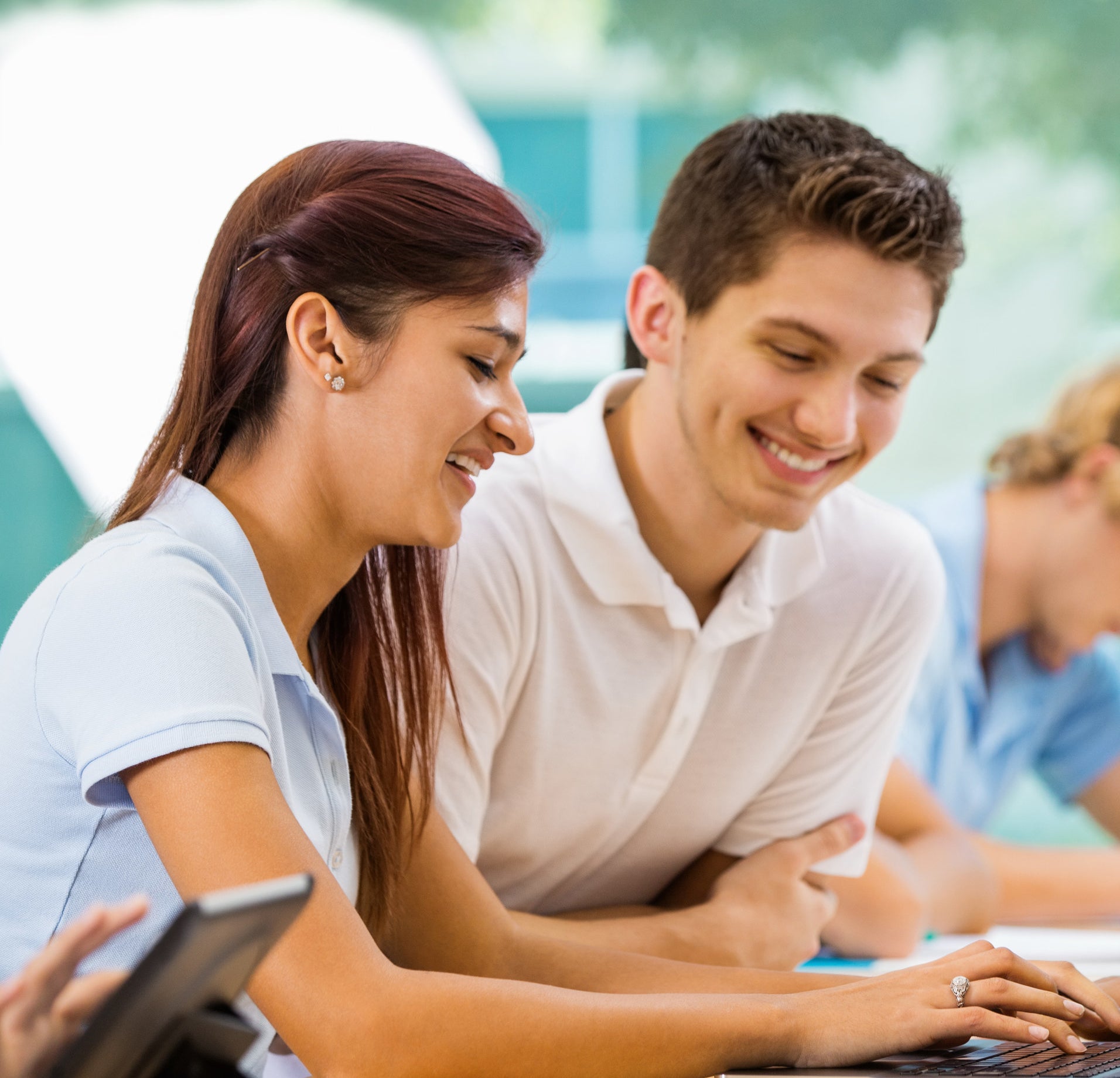 32.
"We were both on the same baseball team as kids, along with his brother. Literally, my first impression actually is of both of them, because my first impression of my boyfriend included both him and his brother, as they reminded me of Zack and Cody from The Suite Life of Zack & Cody, which was still on at the time. My boyfriend was Zack."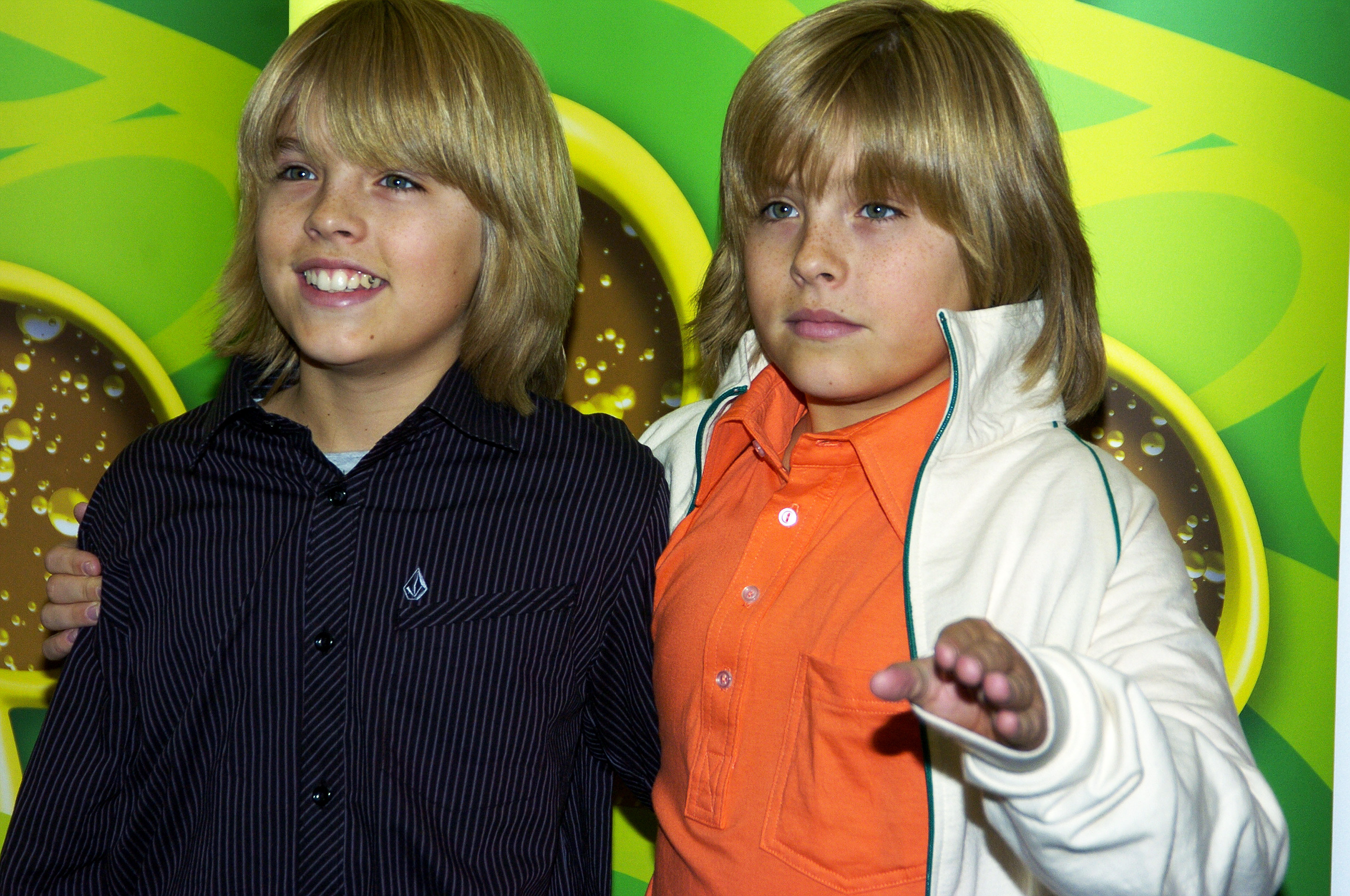 33.
"We were set up on a blind date, and I spent the whole date trying to figure out how I knew him! I felt like I had met him before. A few months after, we reflected on our first date, and he had the same feeling. It just felt like we had met before (we didn't meet before, although we are sure somewhere there is a photo of both of us in it). We're getting married in three months."
34.
"We both fell for each other the moment we met at 17 years old at a party (we had mutual friends but had never met each other before). I had this intense, all-consuming gut feeling that if I committed to this guy, that would be it, forever — talking about 'the one.' 16 years later, we have travelled the world together, lived in various countries, are married, and have a 9-month-old baby."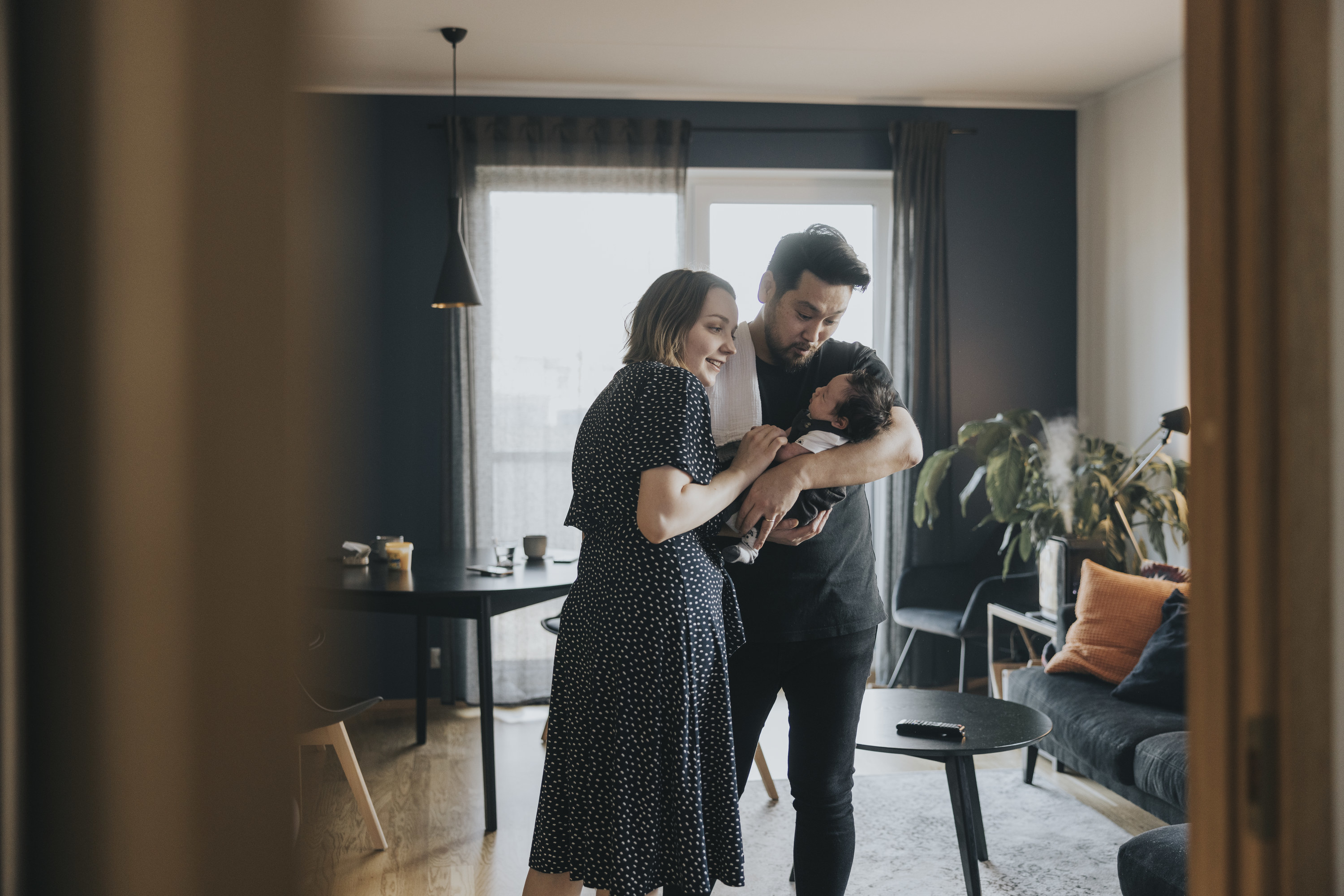 35.
"I met my husband at work. My first impressions were: handsome, funny, great energy, and I noticed his beautiful eyes and hands."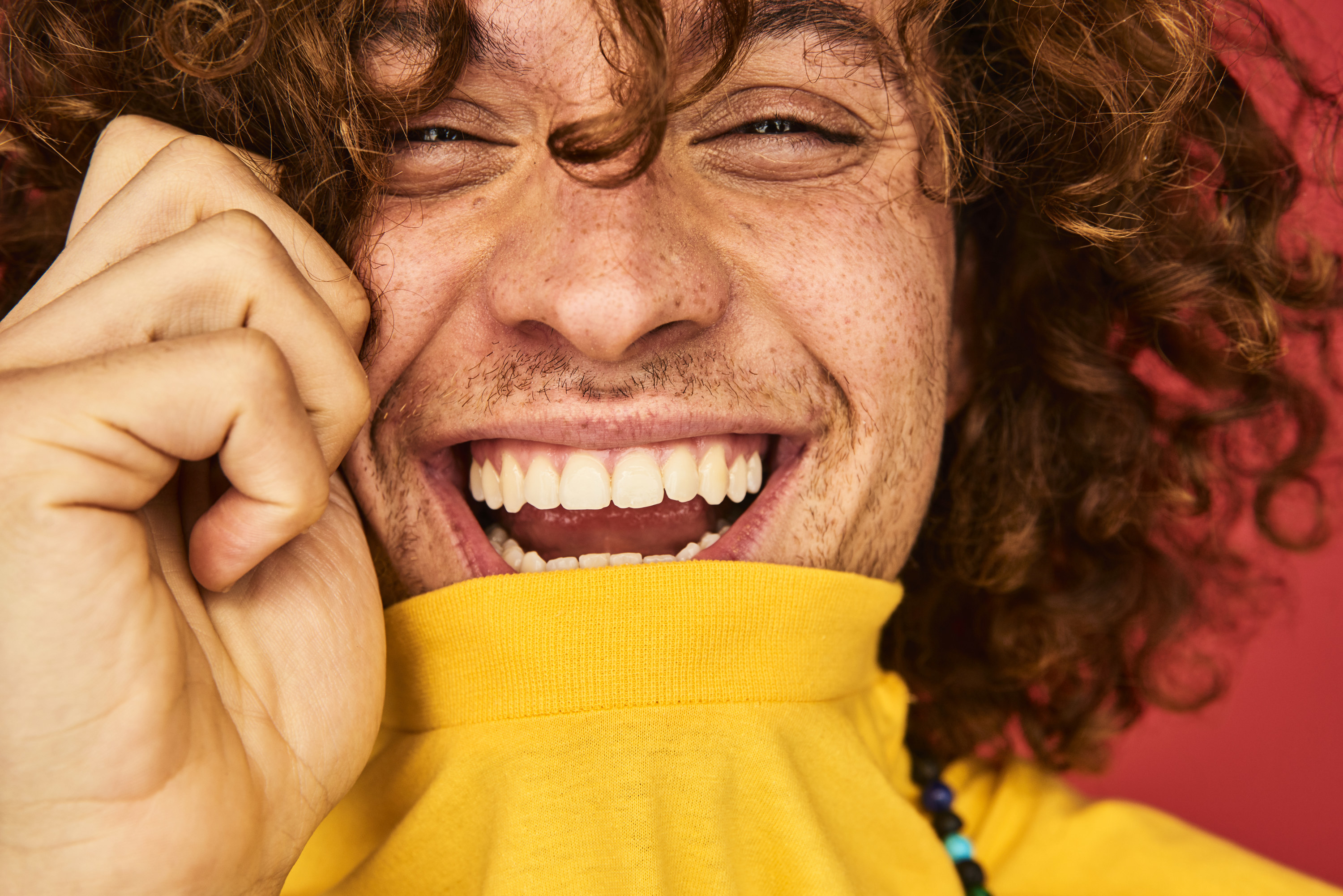 36.
"He was so handsome and poised; I was sure from the start he wouldn't want a second date. In my head, he seemed way out of my league, so I had no expectation it would continue beyond this dinner. That was 15 years ago, and I'm now married to this wonderful man who always believed in me, even when I didn't believe in myself."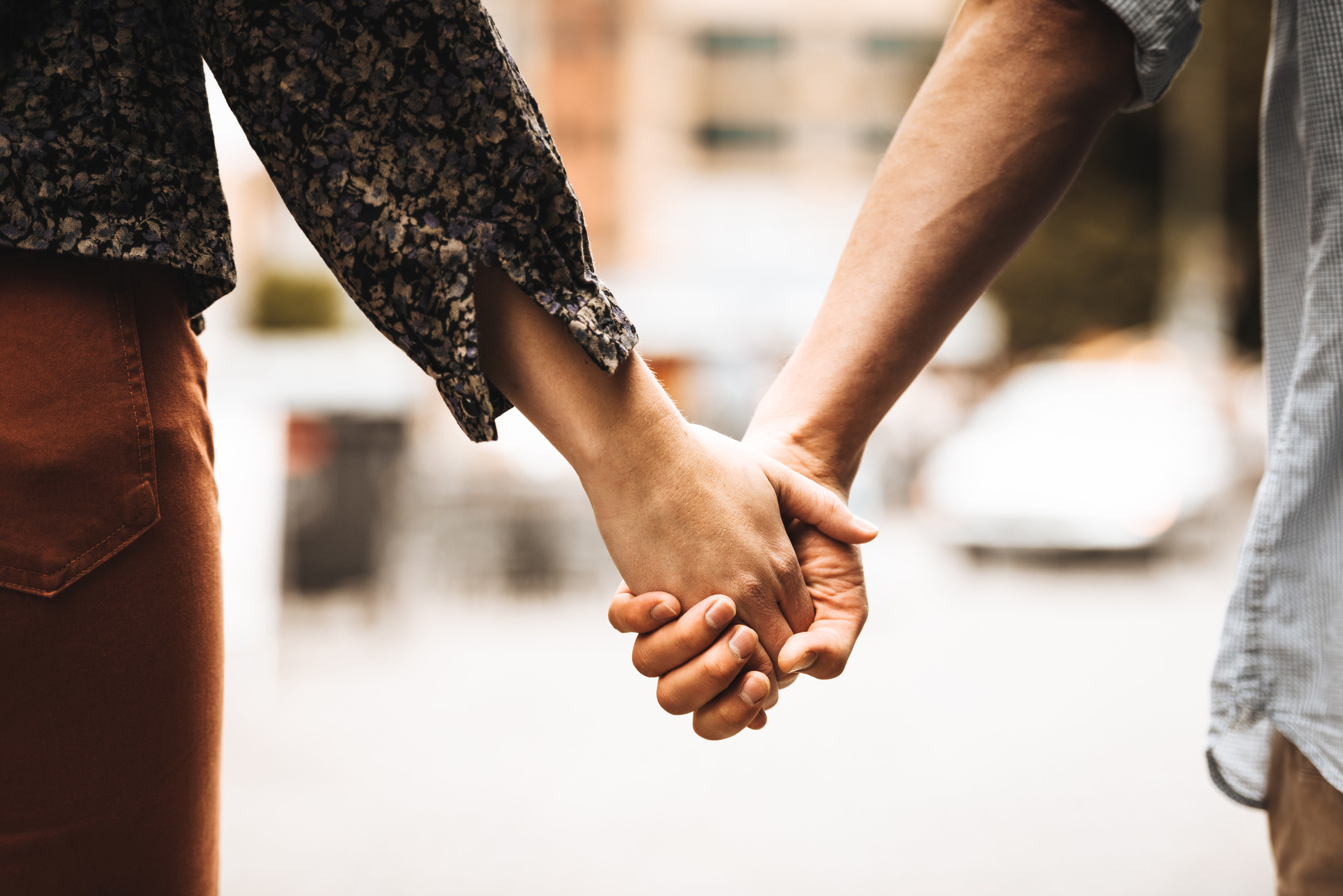 37.
"I actually rejected my current S.O. initially, as I didn't feel anything for them. Weirdly, after a while, I found myself actually missing them. We met up again, and as I got to really know them, I realized what an amazing person they were. We've been together ever since."
38.
"It was my second day at my job when I saw my current boyfriend. There's no other way to explain how I felt other than love at first sight, and I'm someone who doesn't believe in that. I was a brand new teacher in 2020, still finishing school, and focusing solely on my education and my career. As I'm walking to the office, I see two men, one of which is my current boyfriend, standing near a classroom. I saw him, our eyes locked, and I remember thinking, 'Dear God, that's the one I want, please,' and quickly changing my thoughts and reminding myself that I was going to focus only on my career."
"A week later, we spoke for the first time in my classroom. During the conversation, I started looking for signs that he was taken because I couldn't believe someone so amazing was single. Two years later and a lifetime to go!
"(If you ask him, he says that the very first day he saw me, he said he saw the sun walk into his life!)"
39.
"On our first date, we got super drunk to calm the nerves. He ended up throwing up on my shoes, and I knew I still wanted to see him again. I moved in six weeks later, and two years later, we are now planning our wedding."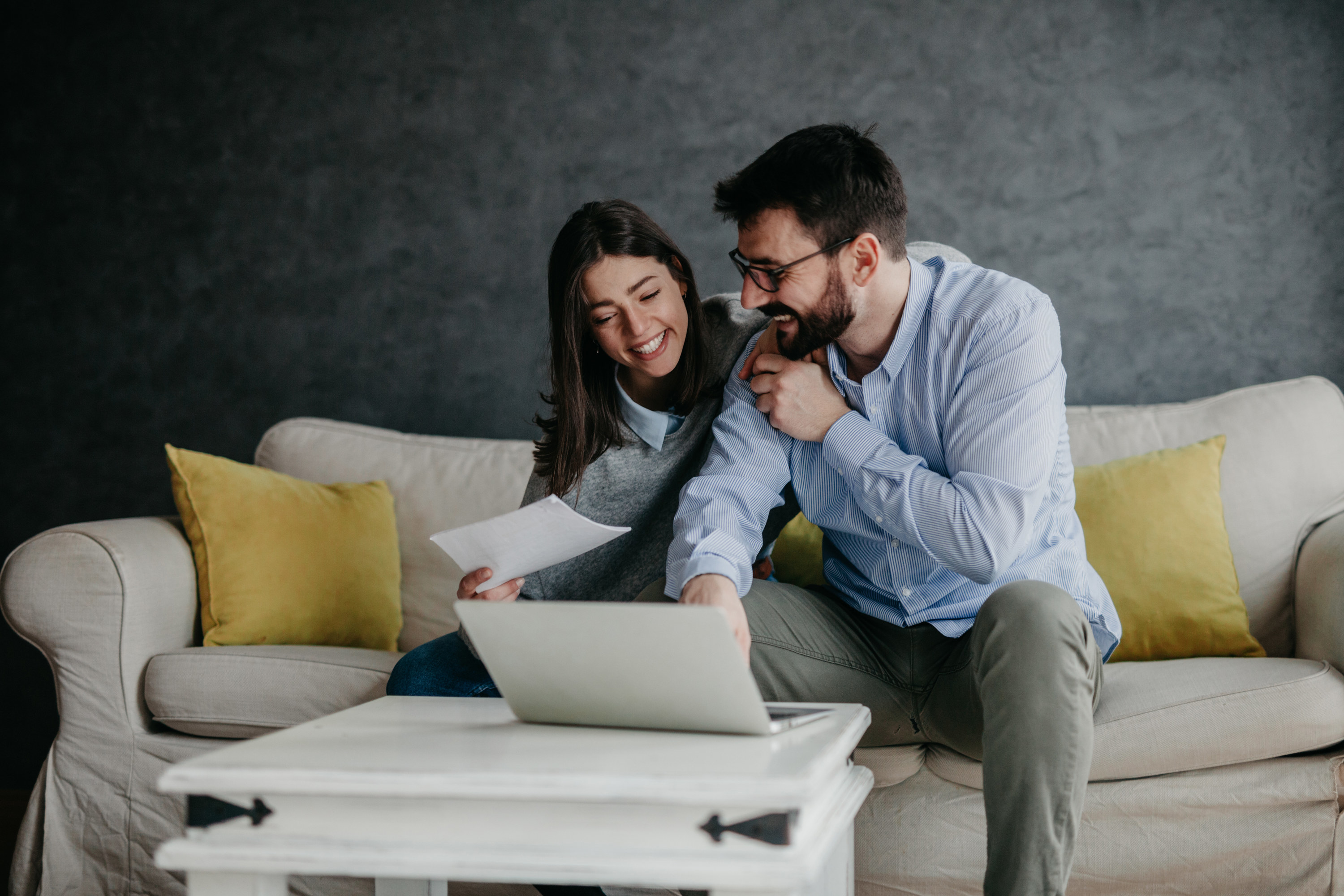 Note: Some answers have been lightly edited for length and/or clarity.

What was your first impression of your S.O.? Let us know in the comments below!