Abbott Elementary fans will know that one of the most attention-grabbing parts of the series is the dynamic between characters Janine and Gregory, who are played by Quinta Brunson and Tyler James Williams.
However, Janine broke up with her boyfriend, Tariq, in the Season 1 finale, and a second season of Abbott Elementary has been confirmed. This raises the question, "Where will their love story go in the future?"
While we wait for the stars to align so ~Granine~ can become official, here are 23 moments that have made us all root for their potential relationship.
1.
When they met under kind of gross circumstances, but Gregory was still left with a positive impression of Janine.
2.
When Gregory expressed his admiration toward Janine's passion for her work.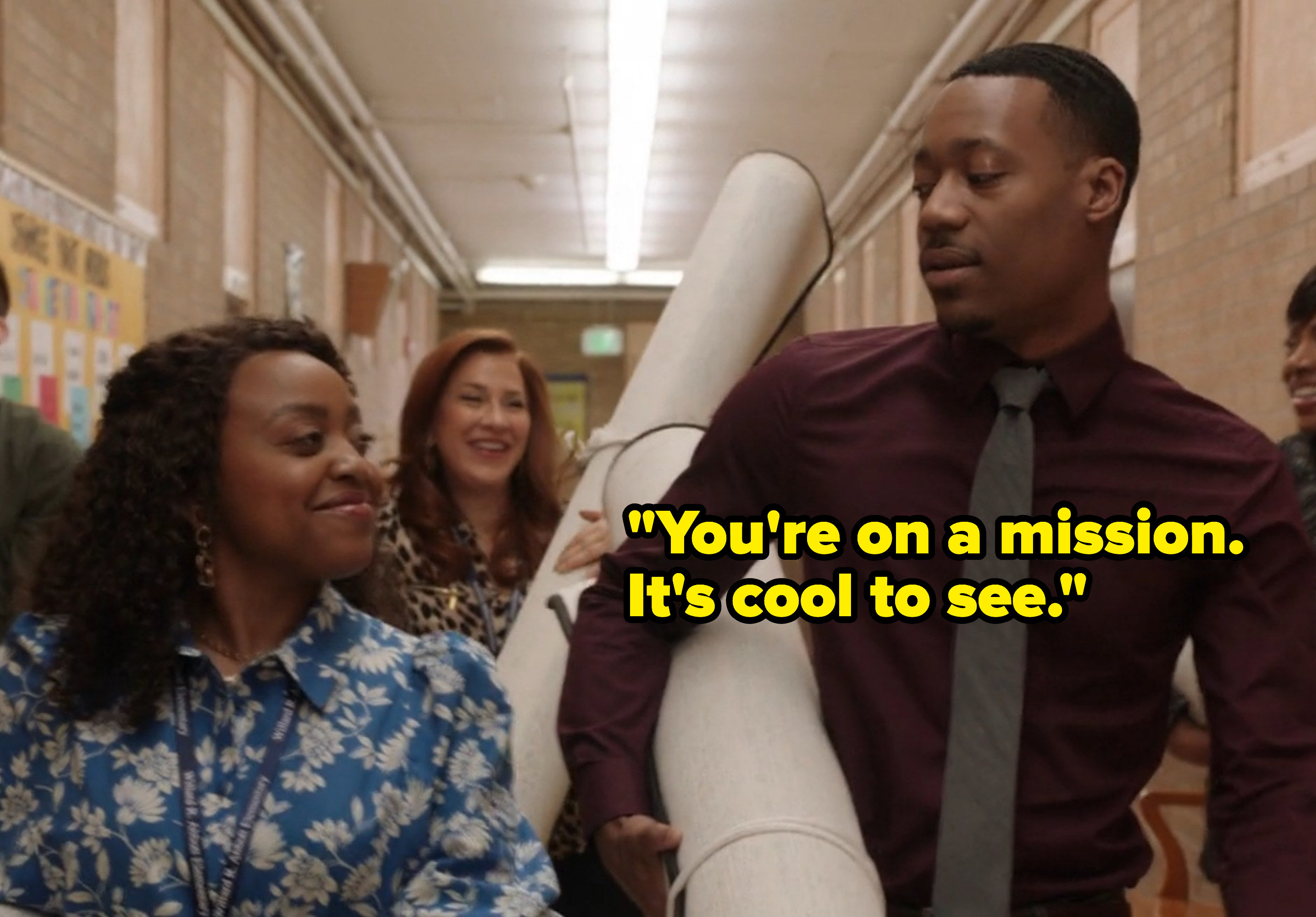 And he gave her this look:
3.
When Janine told Gregory she hoped his stay at Abbott Elementary would continue.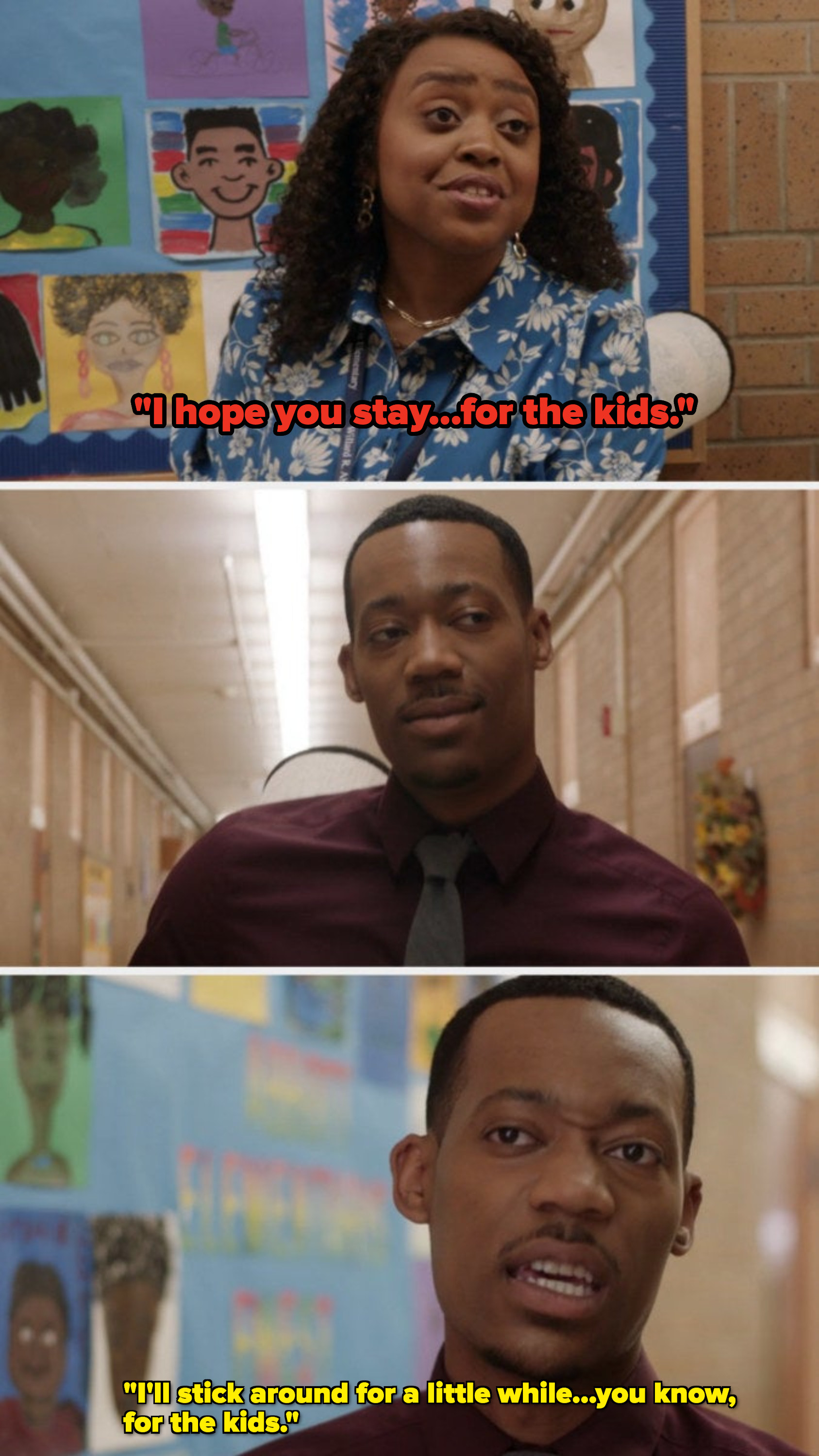 4.
When Gregory couldn't help admiring Janine from afar.
5.
When Gregory swooped in to assist Janine with stepping down from a tall ladder safely.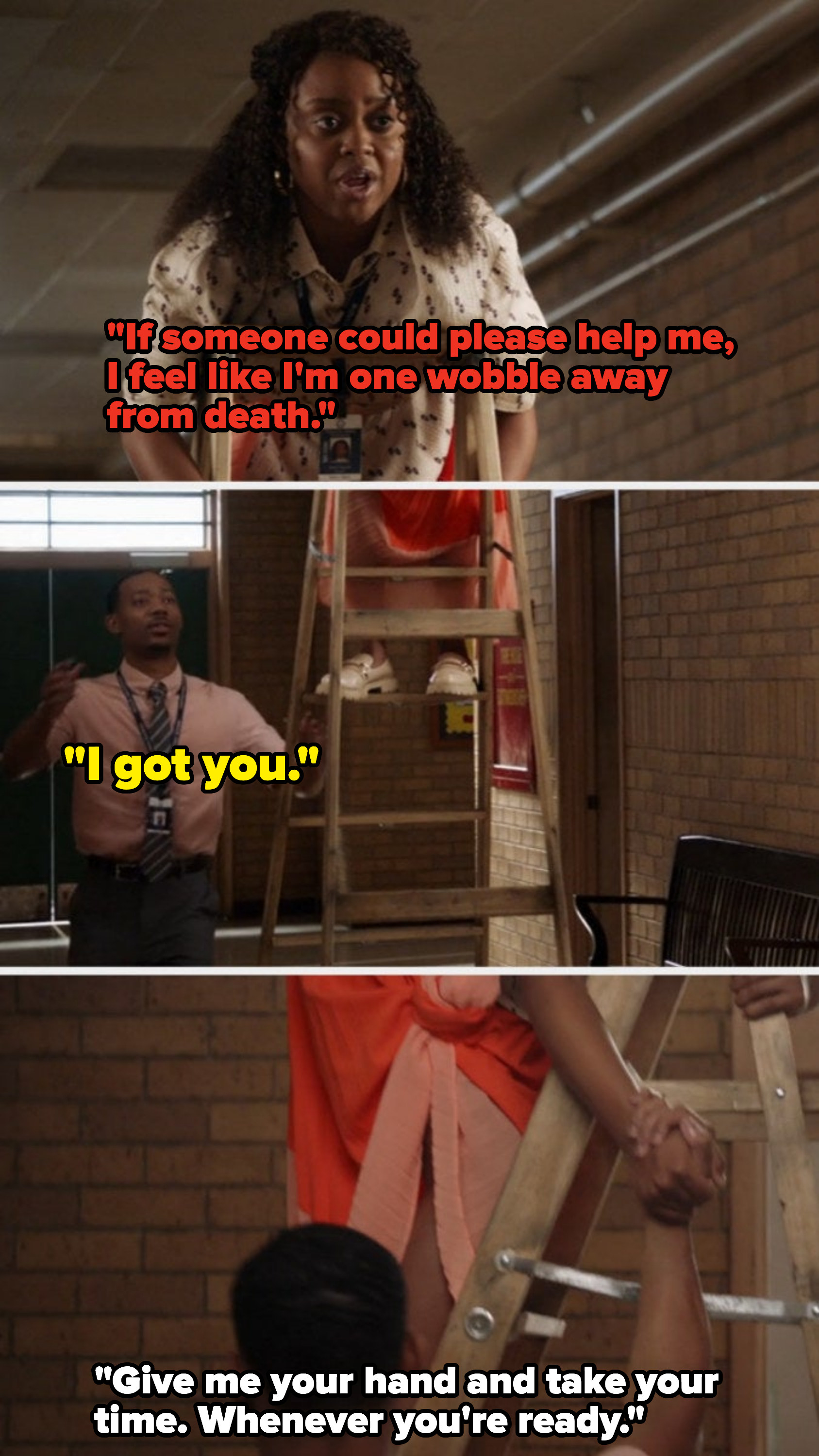 6.
When Janine overworked herself and Gregory's worry was visible.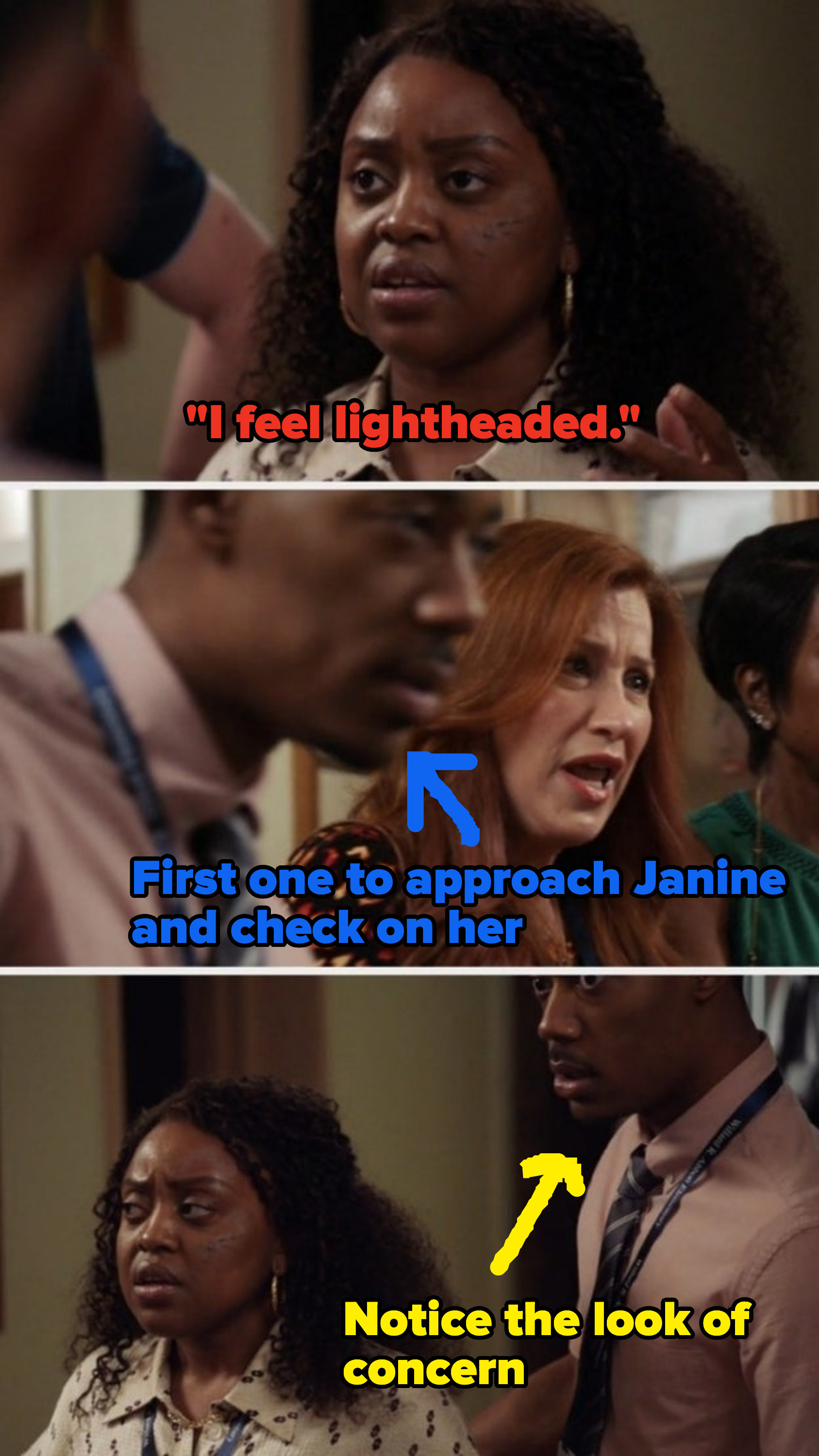 7.
When Gregory had his eyes set on what he wants.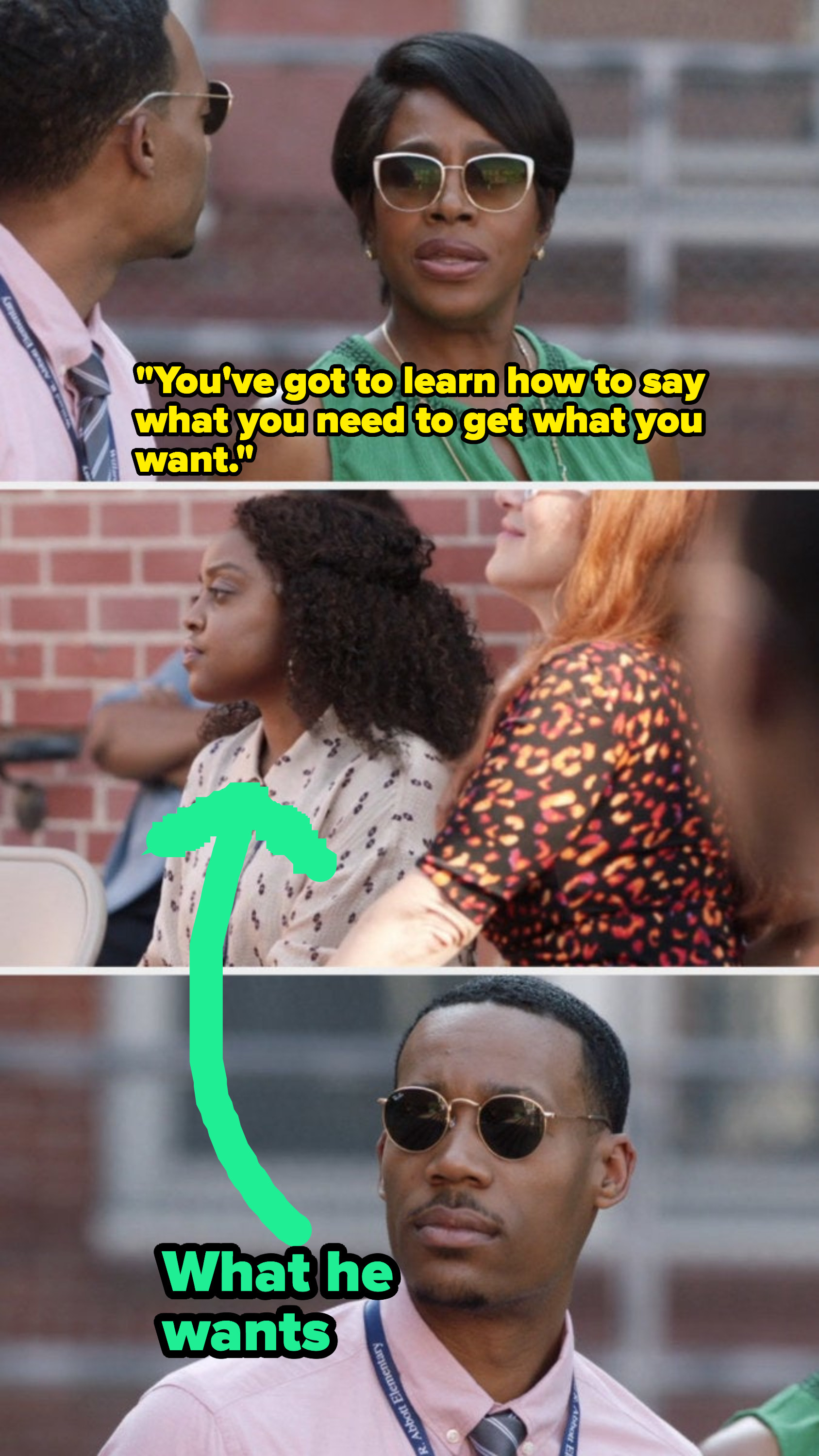 8.
When they could joke around together too.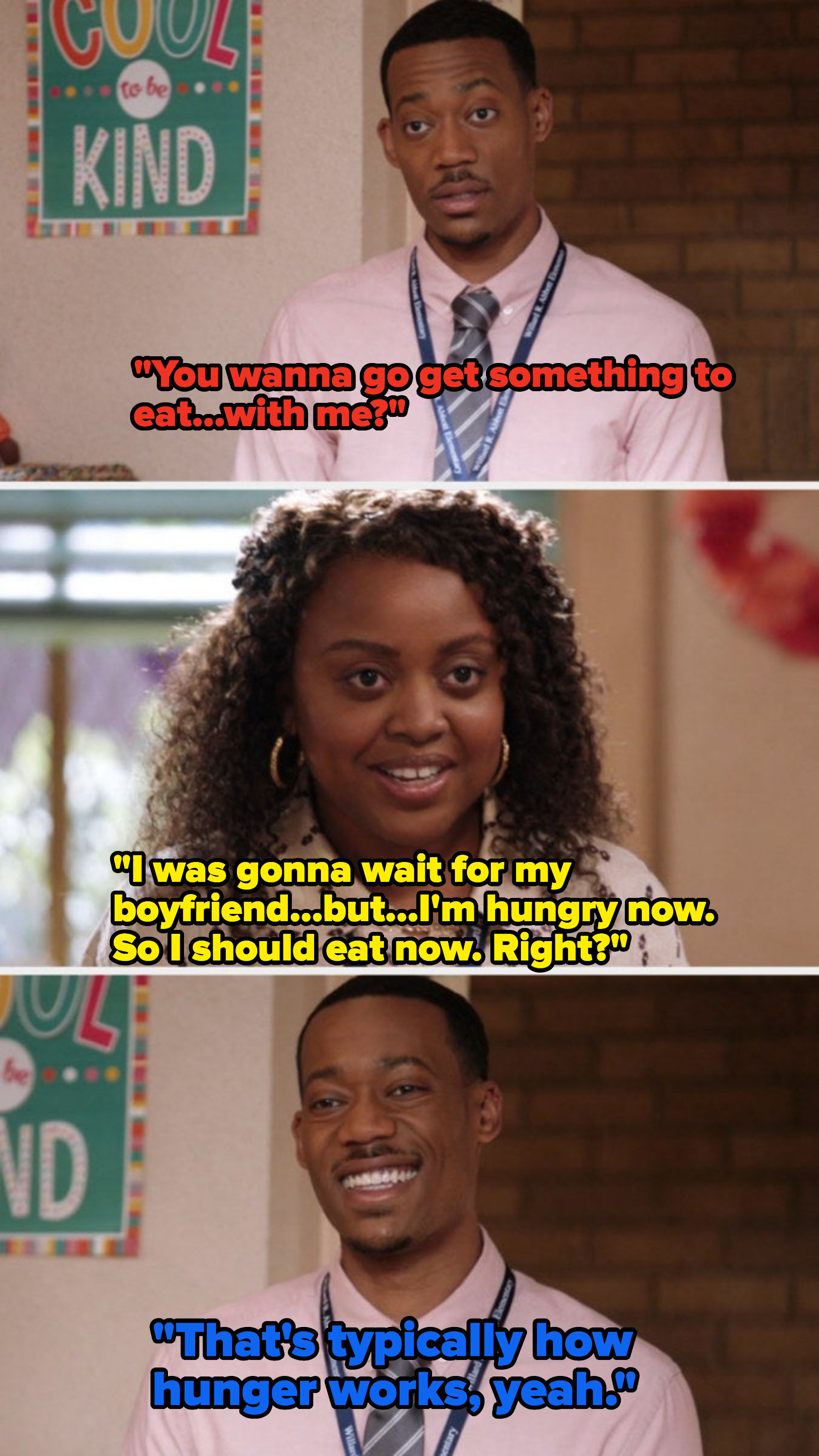 9.
When Gregory offered a helping hand.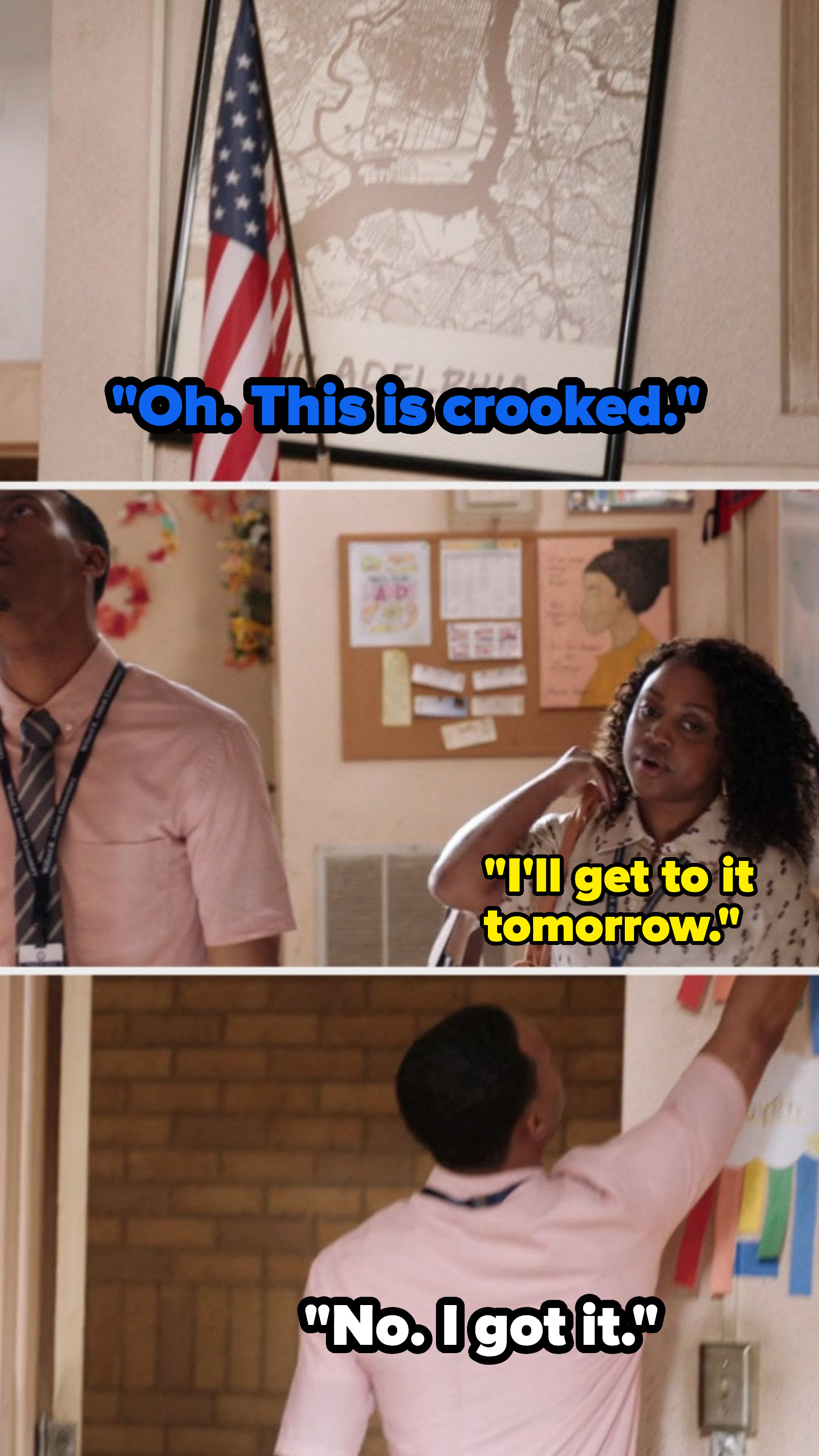 Which got this reaction from Janine:
10.
When Janine woke Gregory up to the impact he has on his students.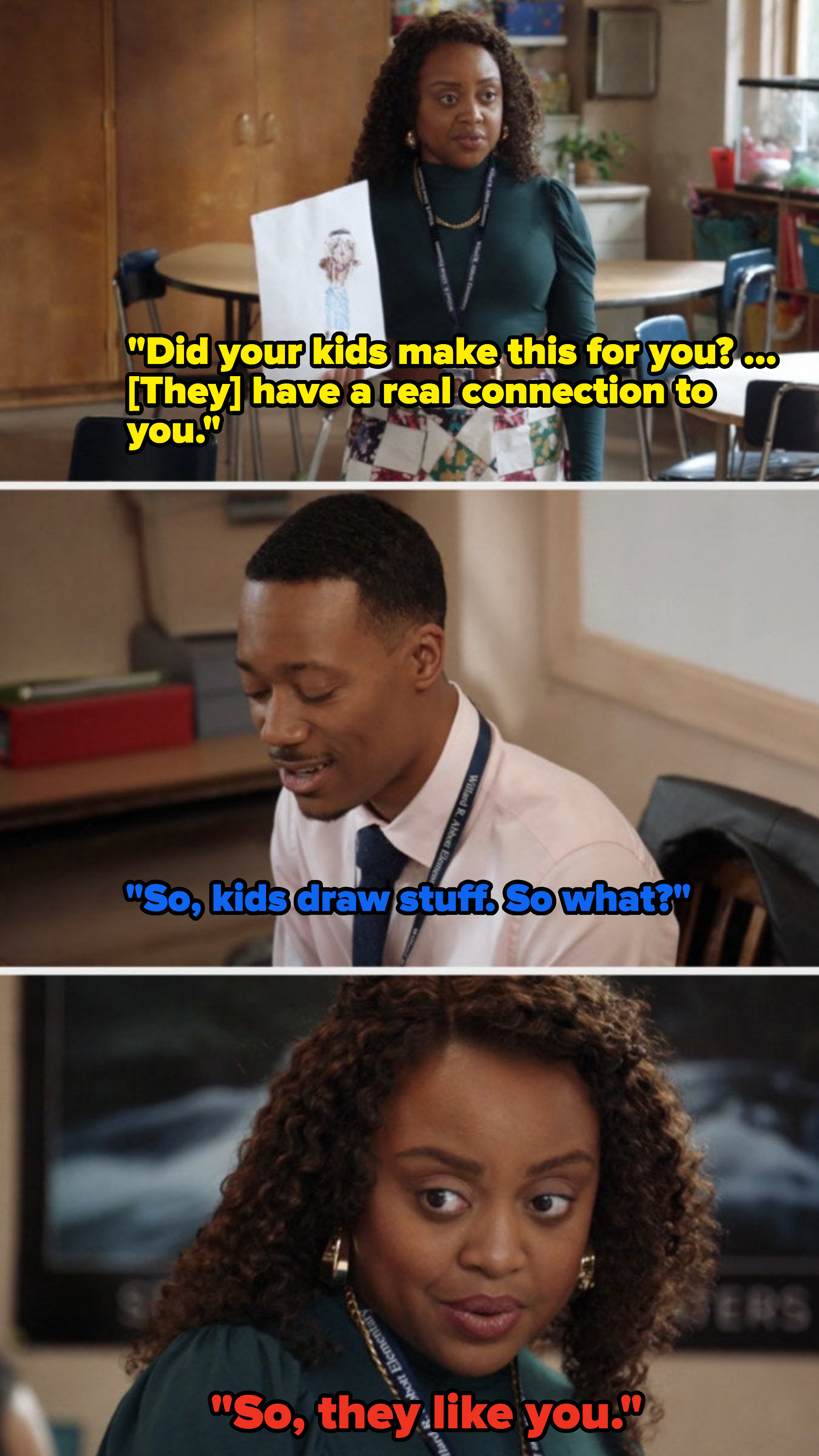 11.
And when Gregory used the drawings his students made to decorate his classroom after Janine encouraged him.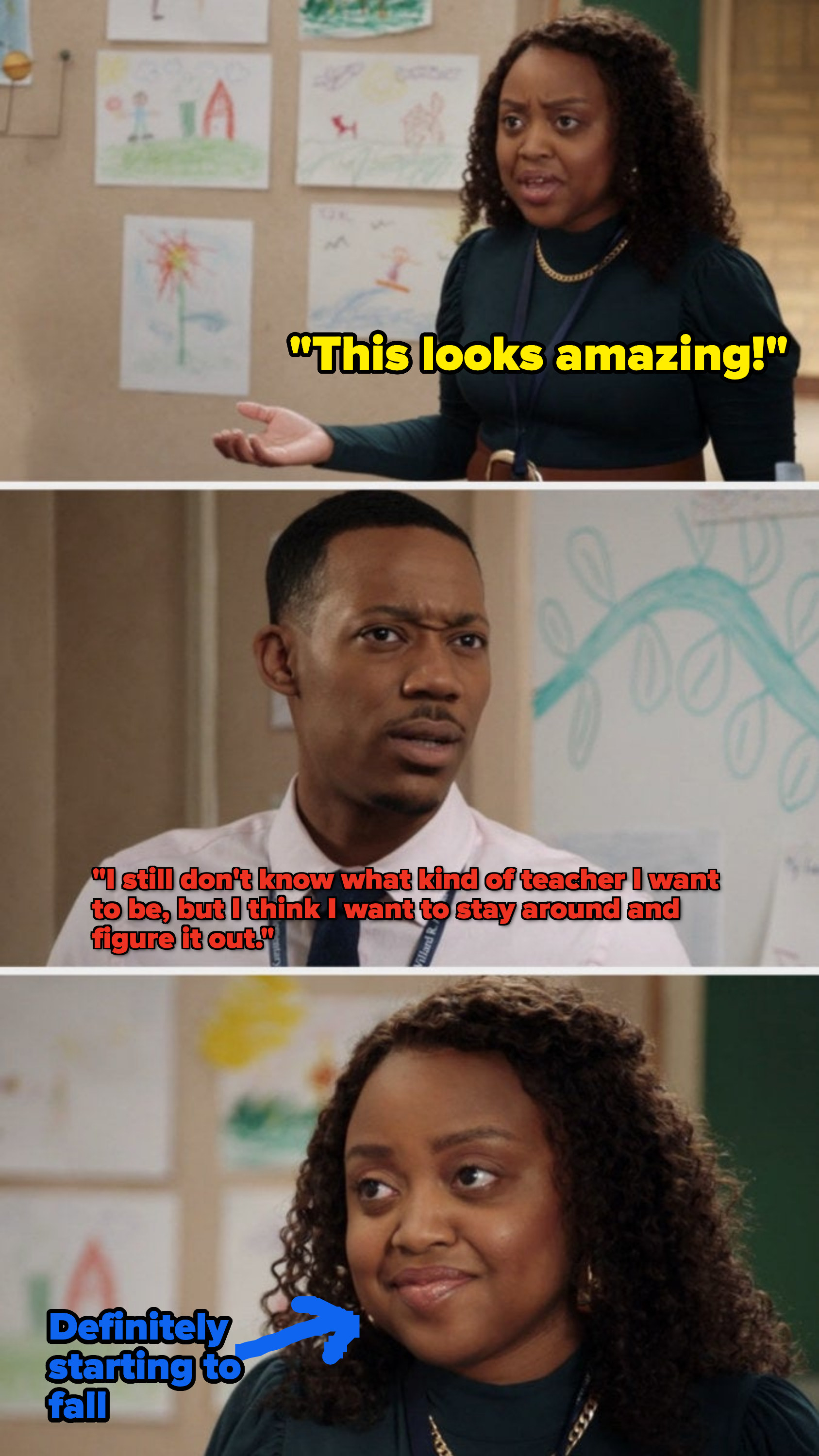 12.
When the idea of hanging out with Gregory after school lit Janine up.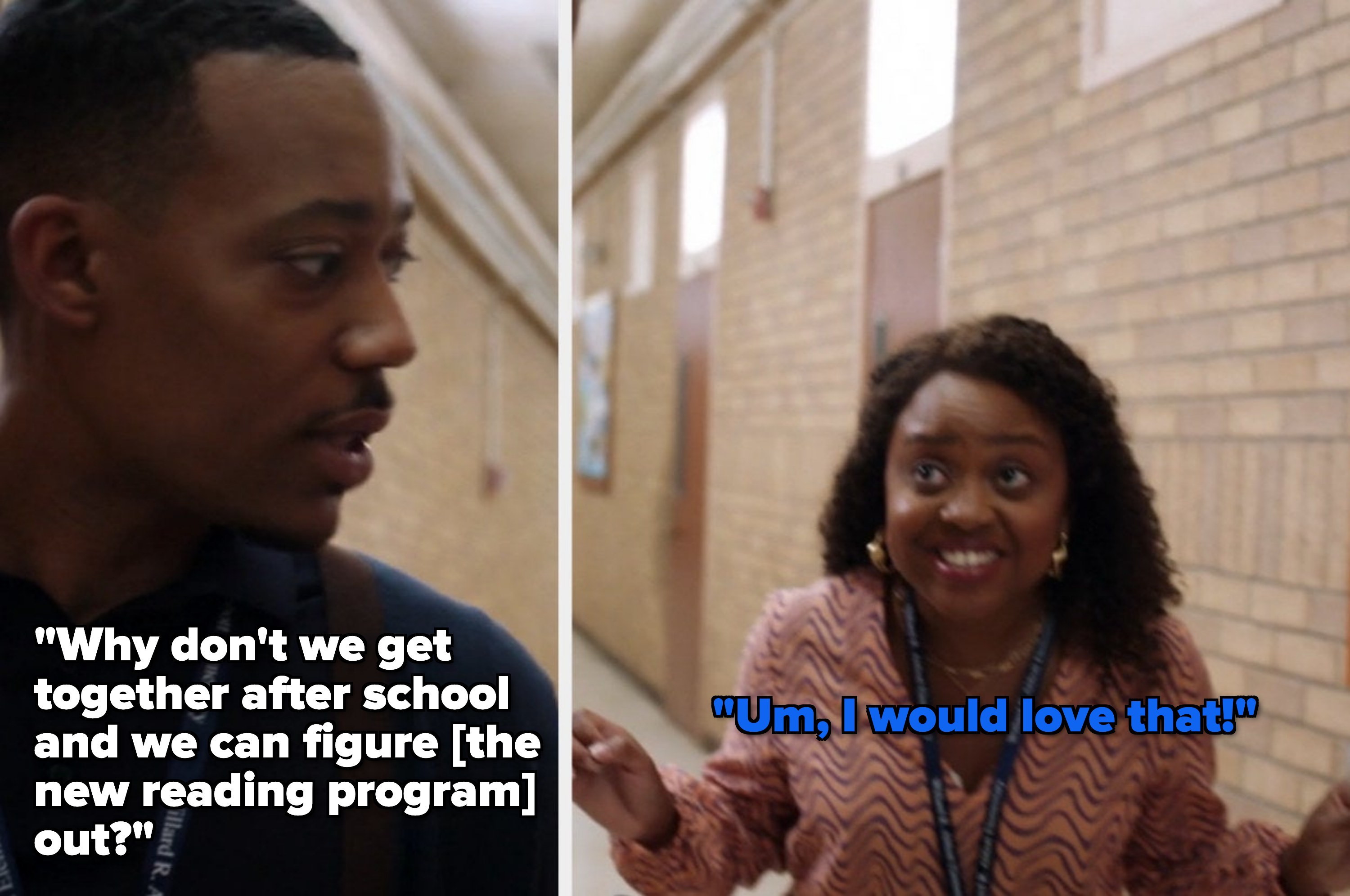 13.
When Gregory discounted a poor teaching review Janine received online.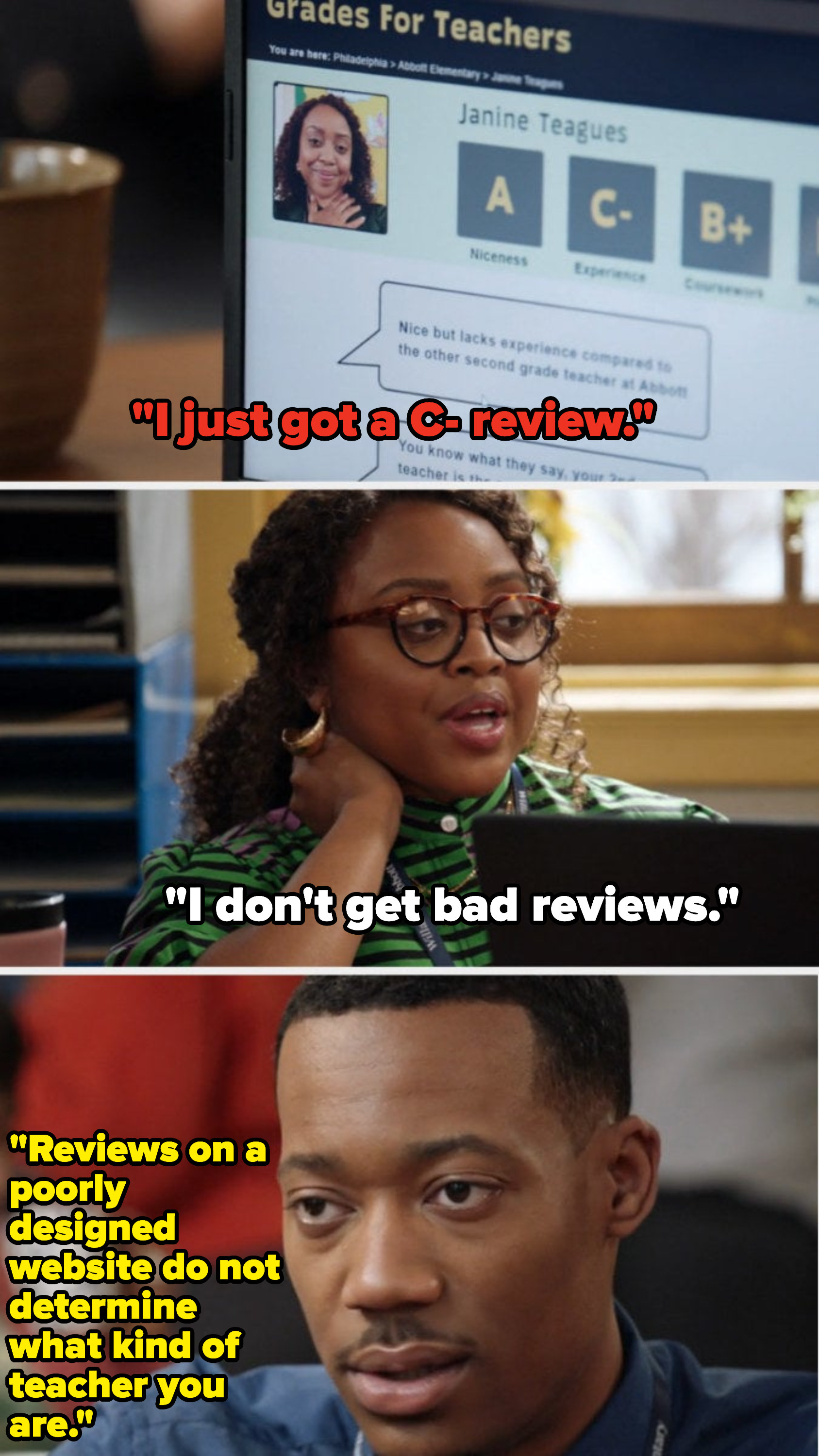 14.
When Gregory explained to Janine that there are many ways to be intelligent.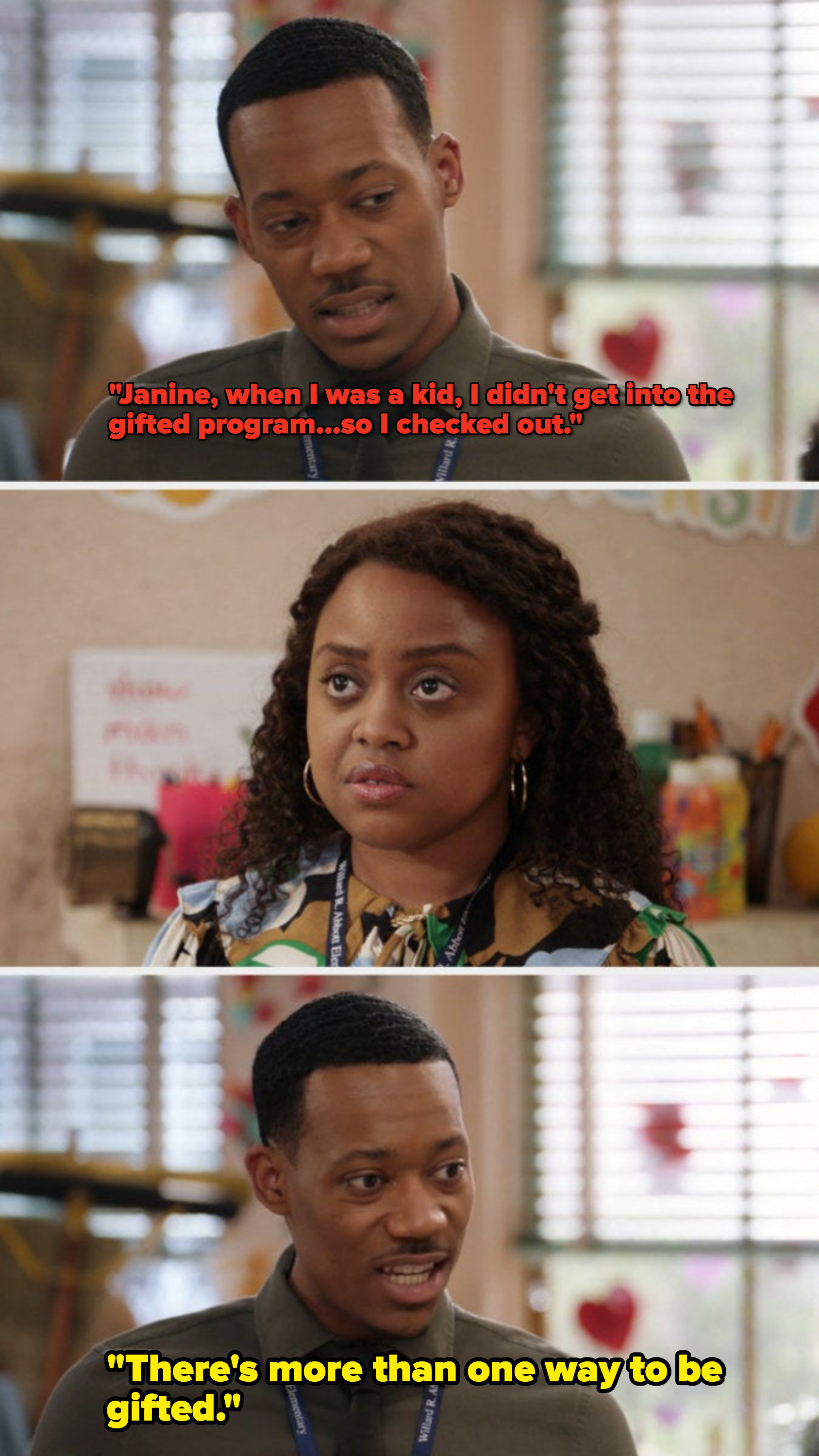 15.
When Janine told Gregory how gifted he is.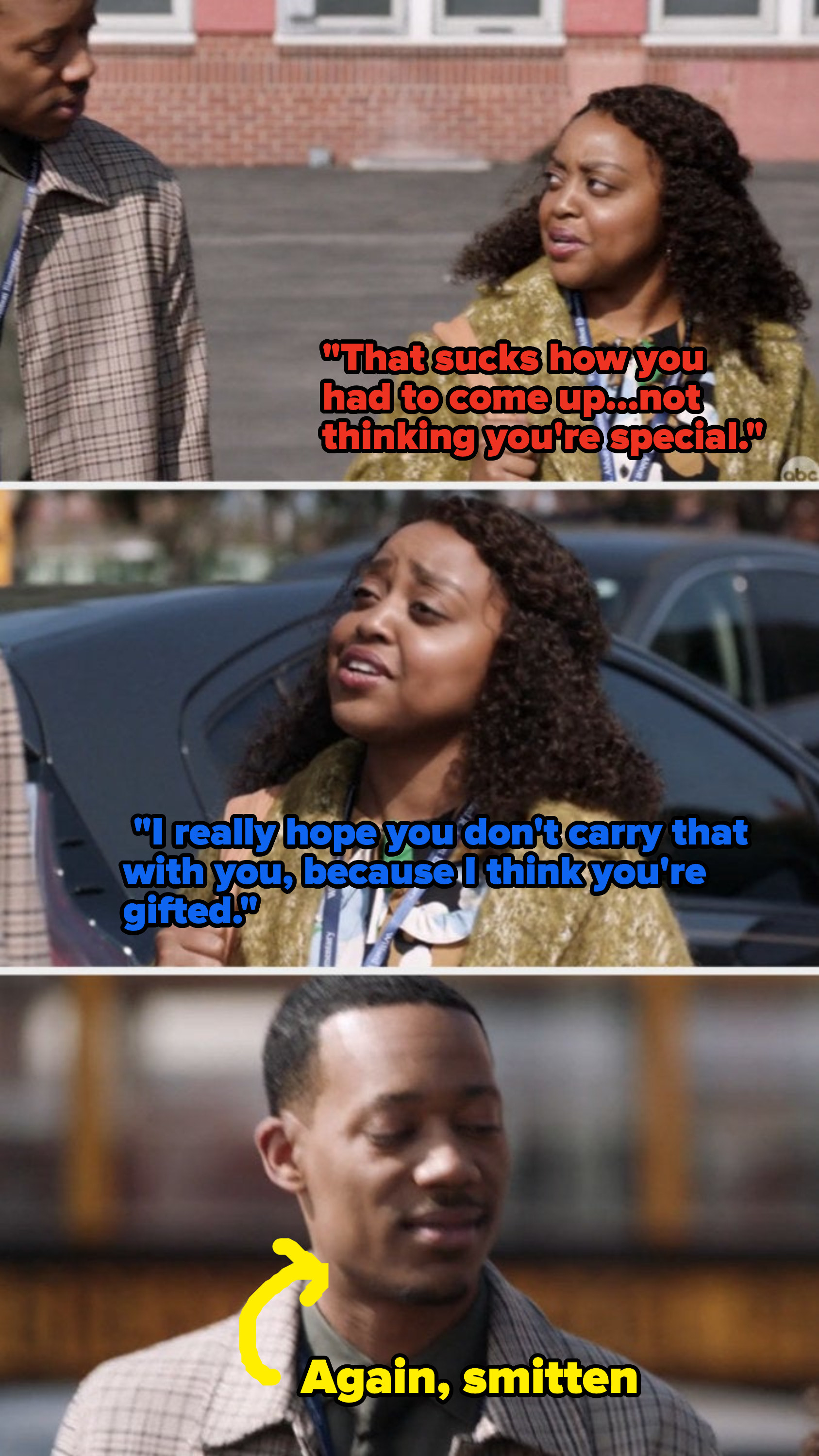 16.
When Janine ran out of school on a rainy day after fellow teachers were making fun of her, and Gregory chased after her with an umbrella.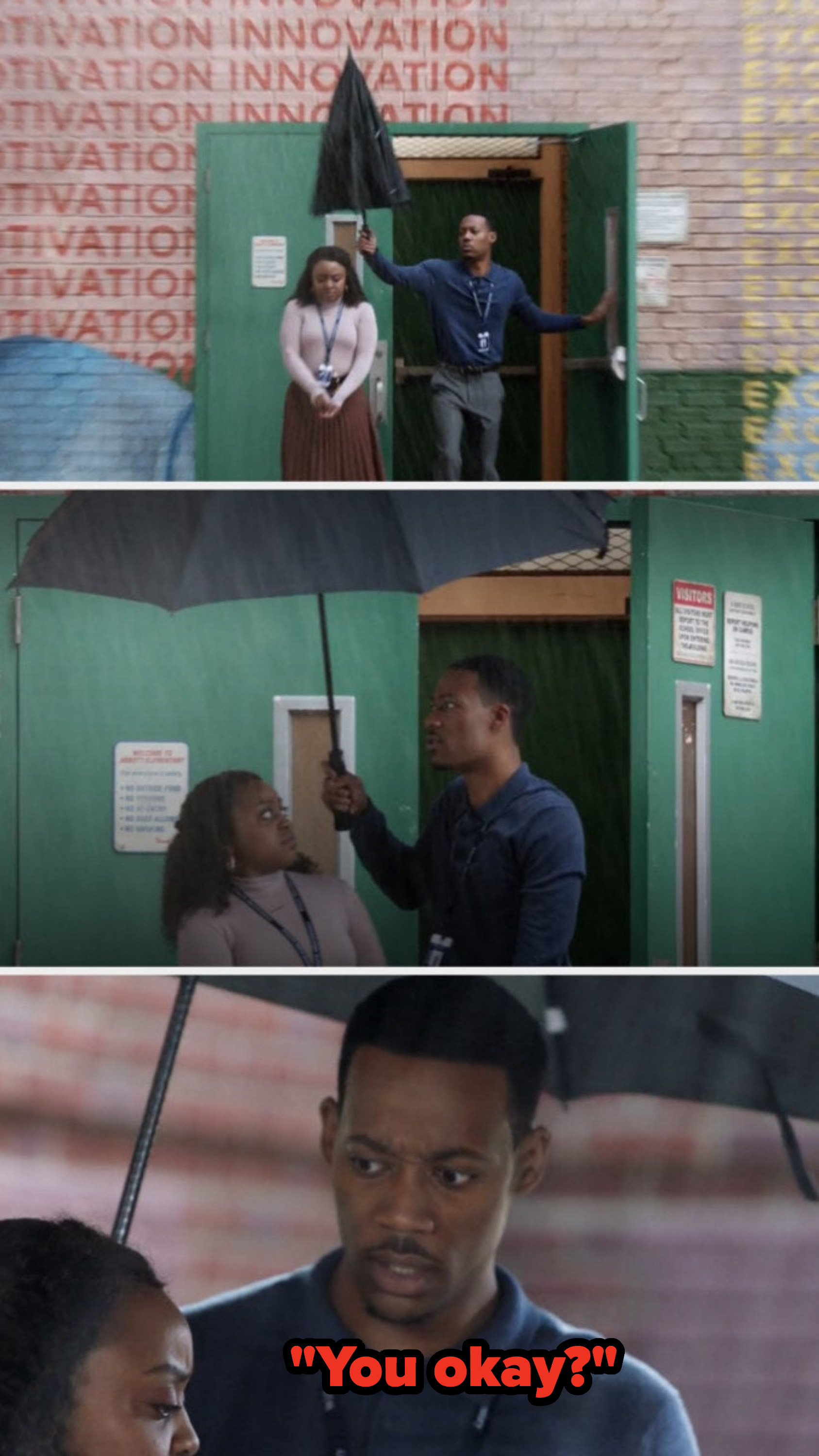 17.
And he spoke wise words to her about doing what's best for yourself.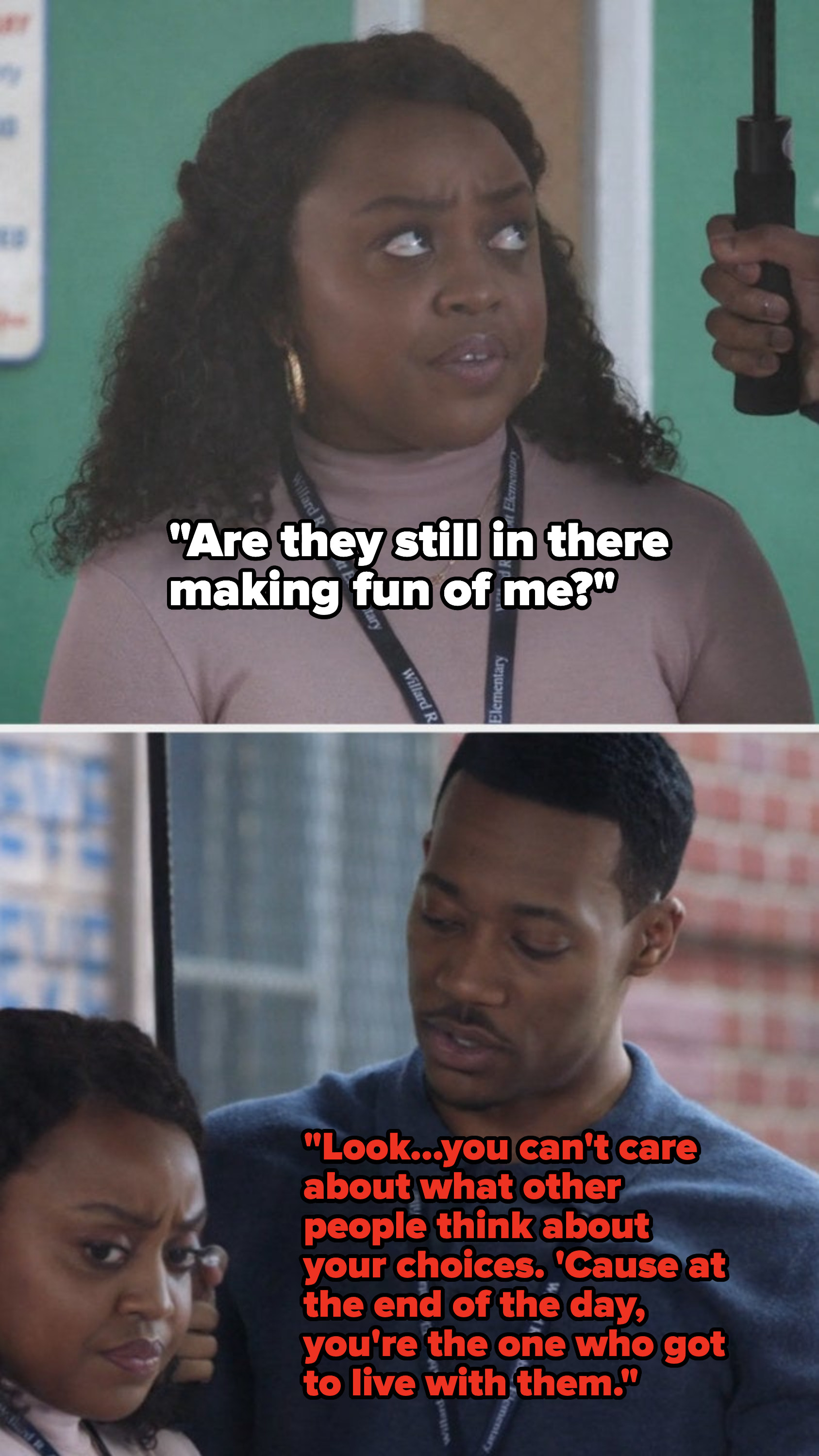 18.
When Gregory asked Janine the million-dollar question.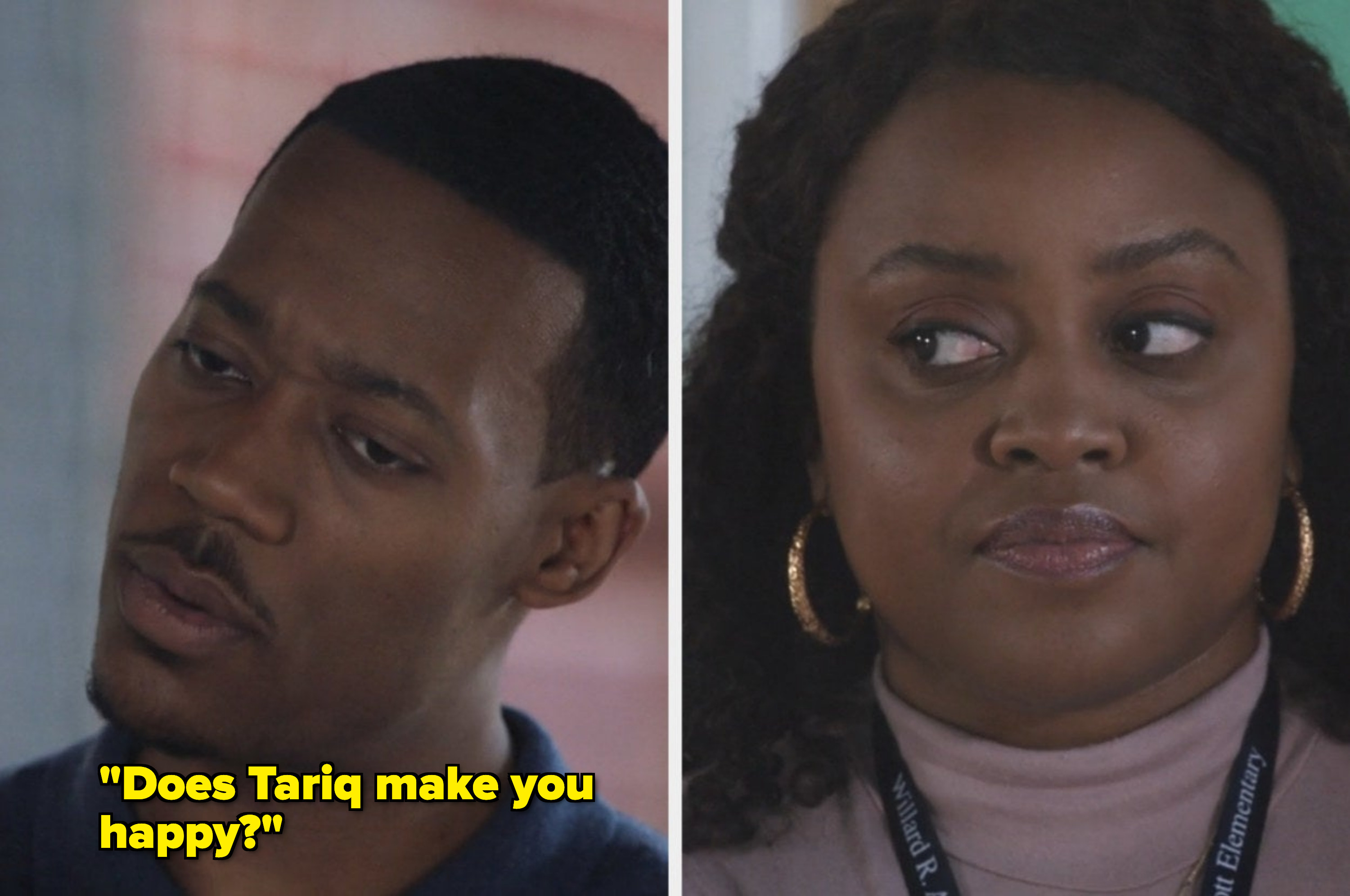 19.
When Gregory, a person who does not care for pizza at all, changed his tune for Janine.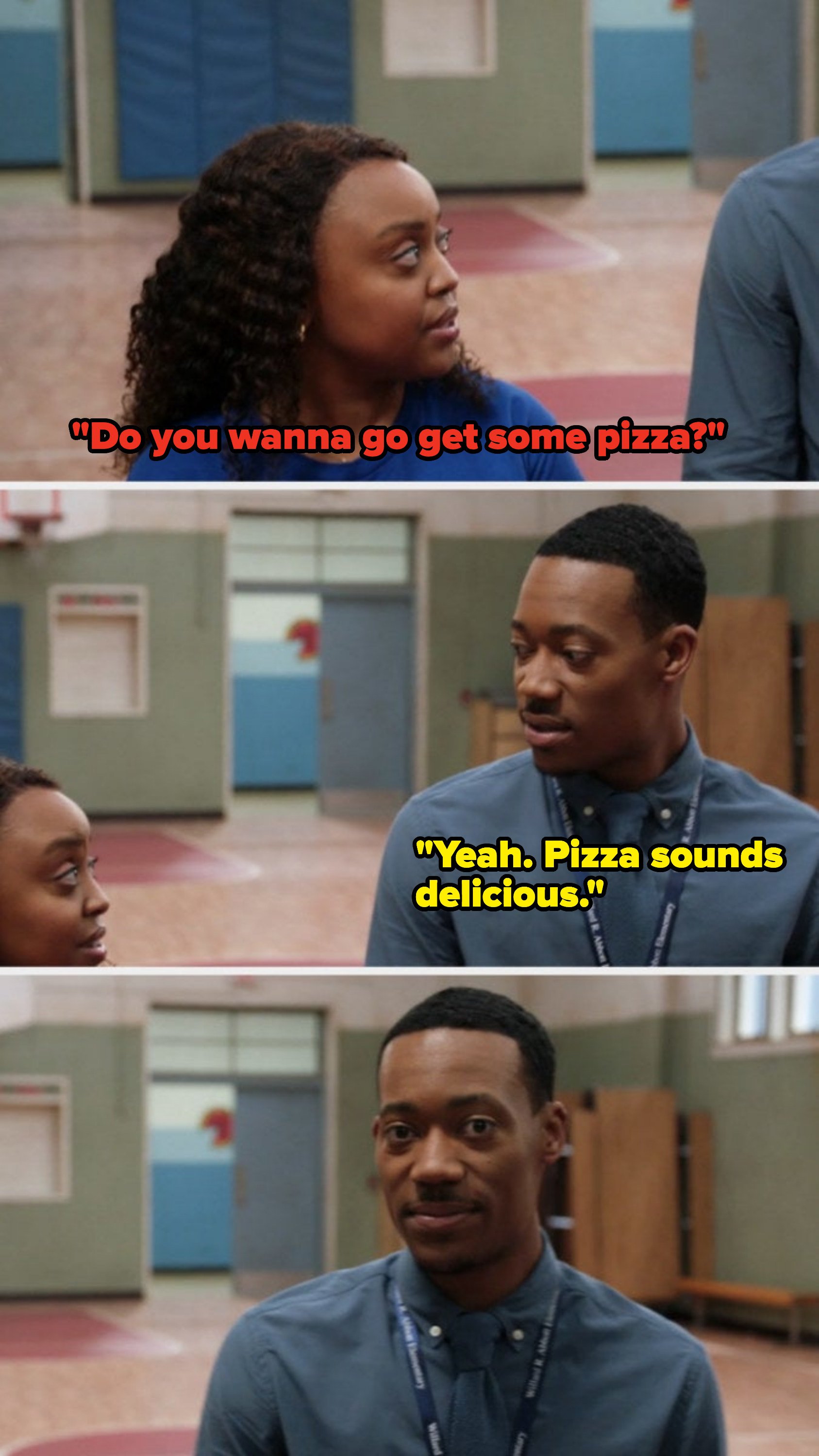 20.
When Gregory admitted to helping Ava because Janine asked him to do it.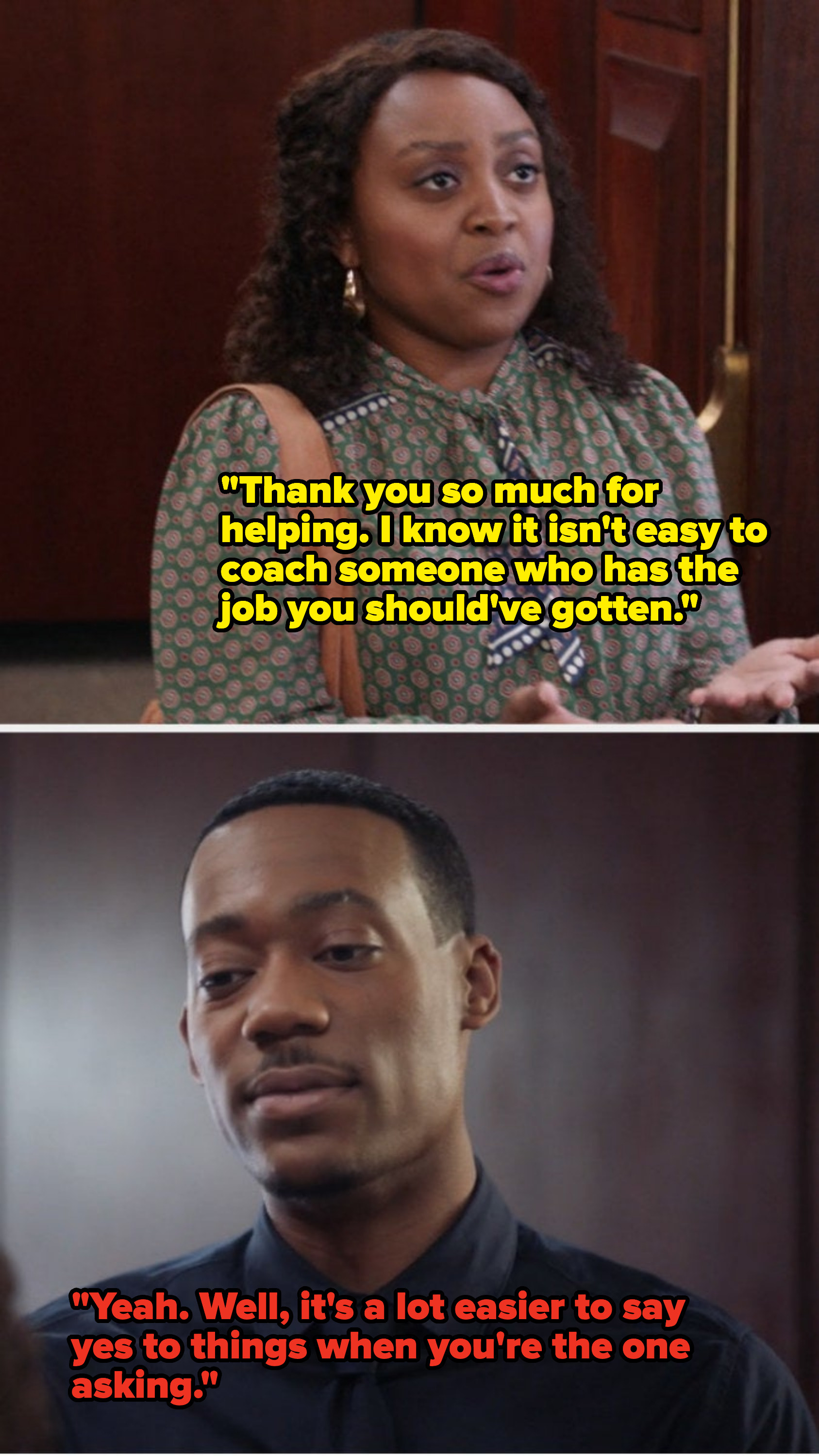 21.
When Janine was stoked about Gregory becoming a full-time teacher at Abbott Elementary.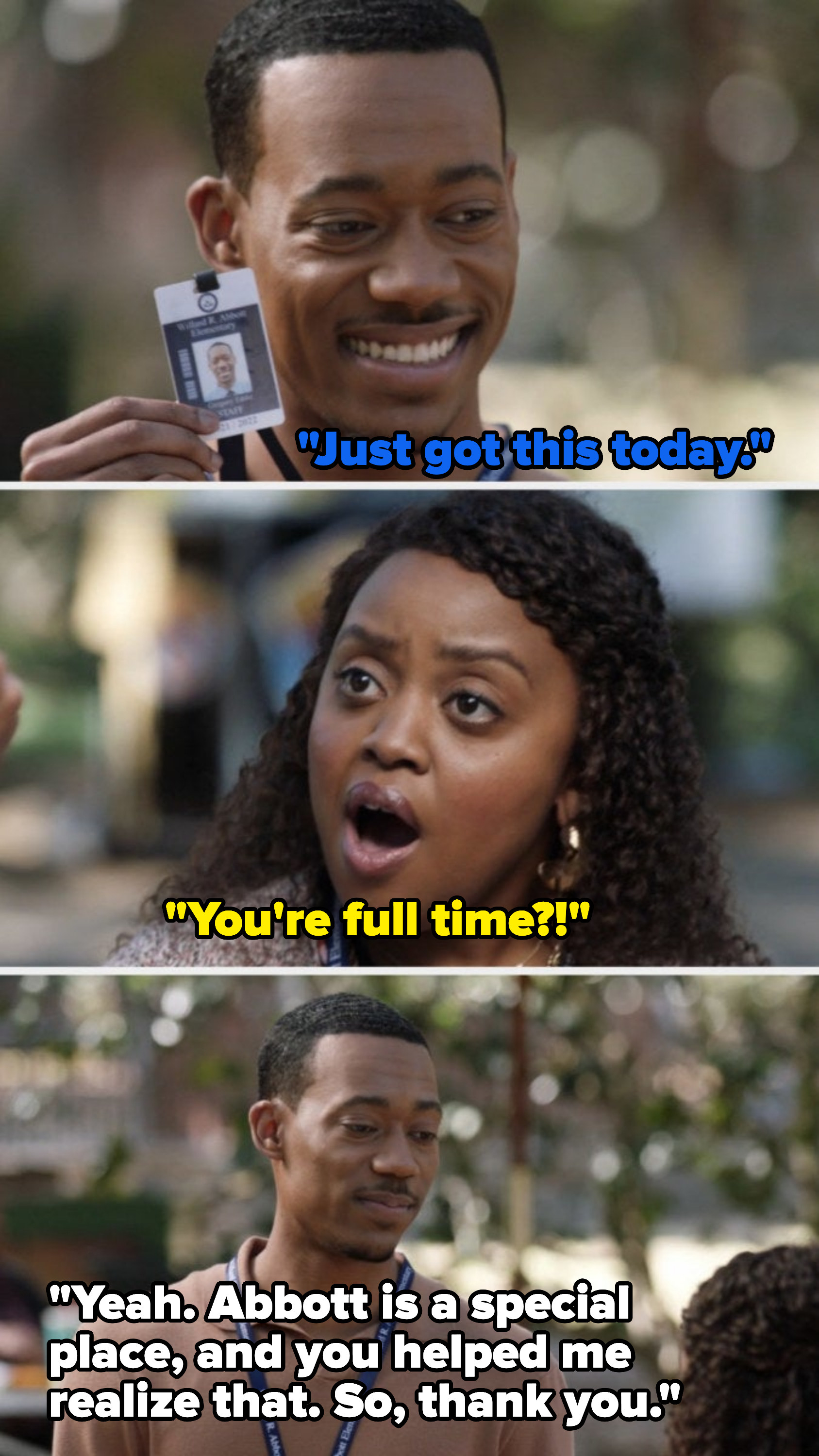 22.
And it led to this exchange of longing stares between them.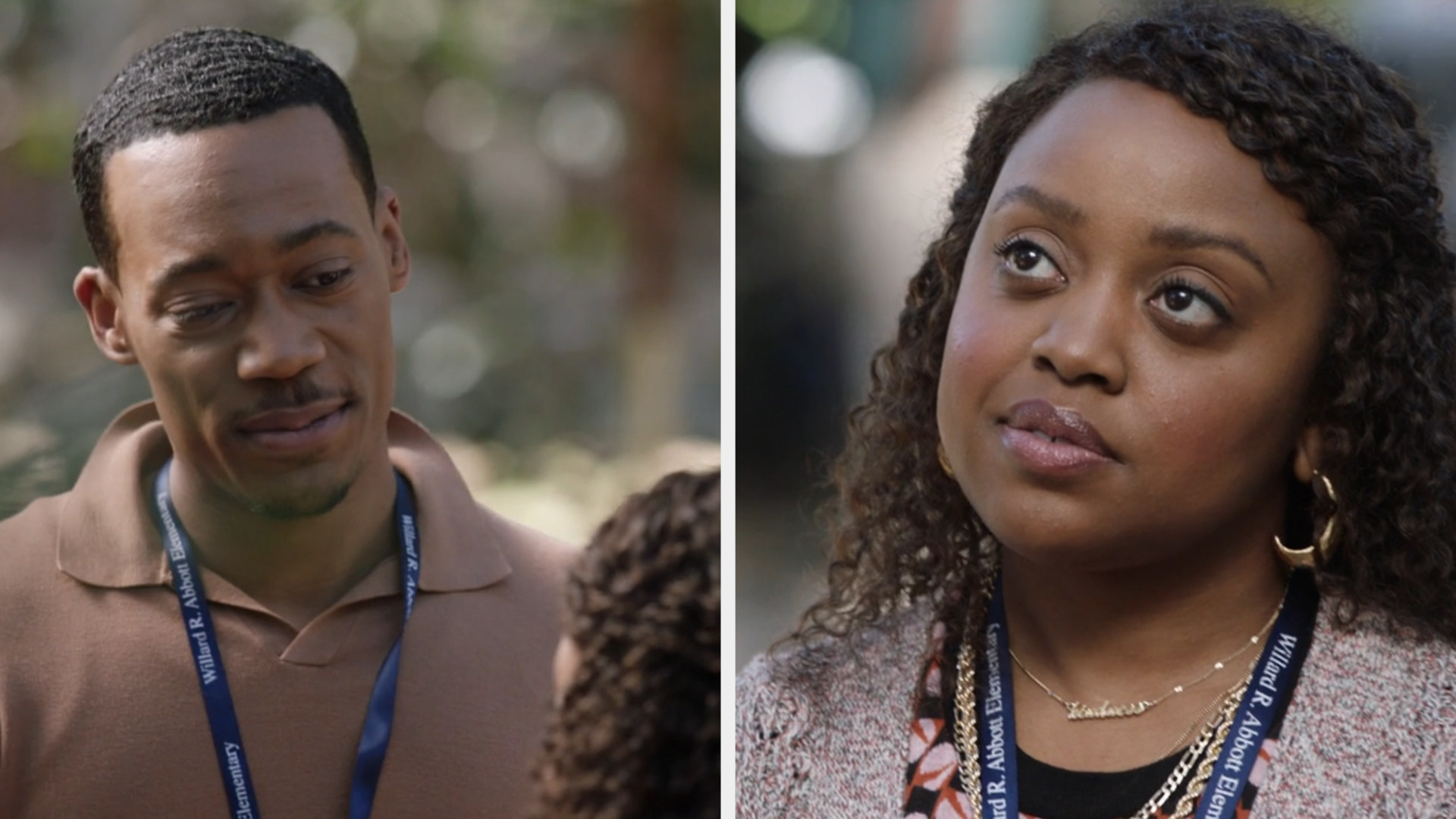 23.
And, lastly, when Gregory's decision to stay at Abbott was made easy because of Janine.
Season 2, we're ready for you — please let this romance materialize!