Jeff Bezos: You know him as the founder of Amazon, general space exploration entrepreneur, and, for a couple of days, world's only centi-billionaire.
Historically, we've usually seen Bezos out and about in these probably very nice but ultimately just suity suits...
Which is totally chill. Because, per traditional tech mogul fashion, uniform dressing has been pretty much the black turtlenecked standard.
You've got our boy Markie Mark still doing his gray t-shirt thing...
And even my boss/lifestyle sponsor Jonah Peretti has made this patterned shirt & sweater combo a consistent thing.
So, this is all to say, when Bezos debuted THIS puffer jacket and overall Terminator-meets-Vin-Diesel-in-Portland look on July 13, 2017, it was the dawn of a new era.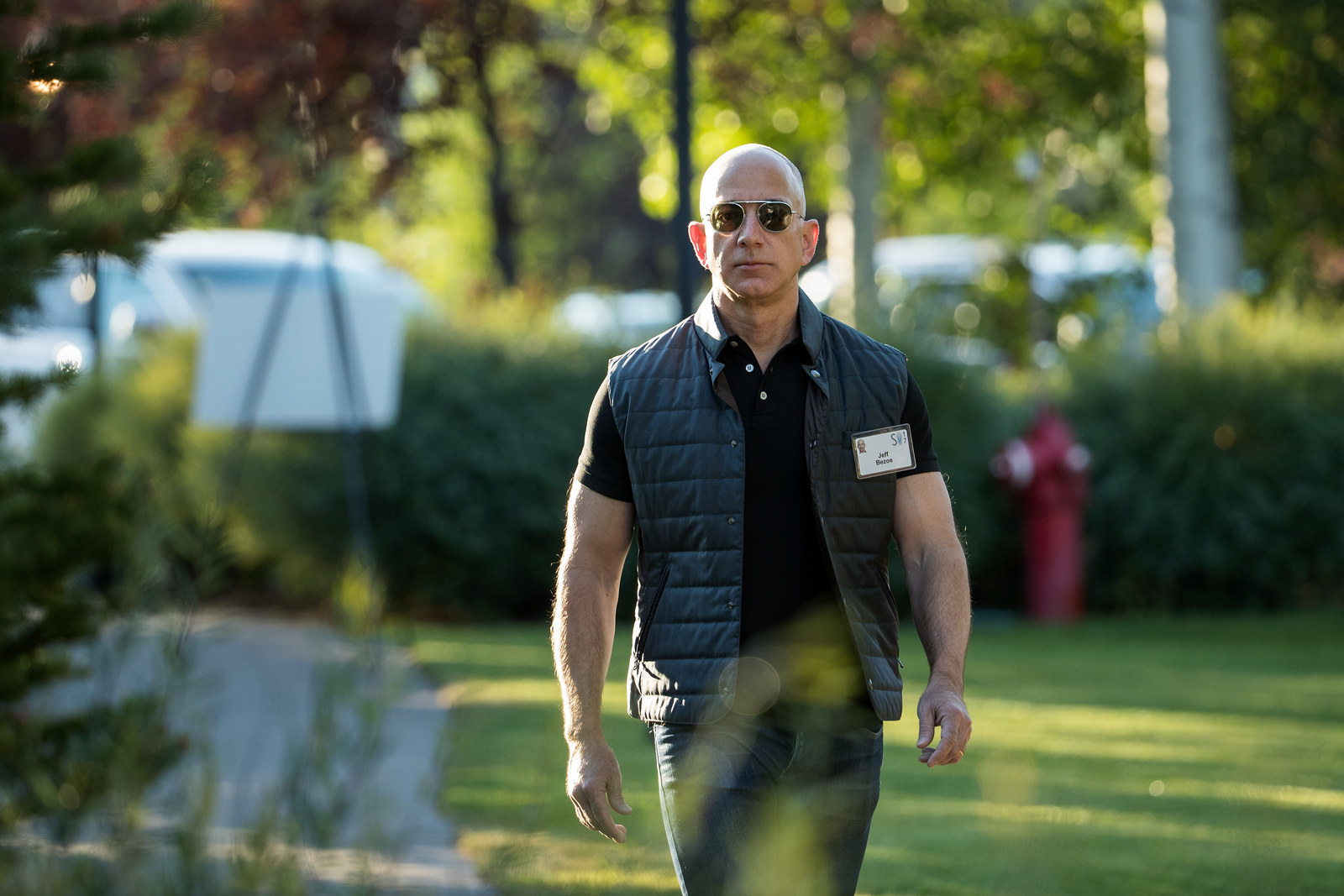 I mean, just try telling me you WOULDN'T want this power puffer in your winter lineup this year.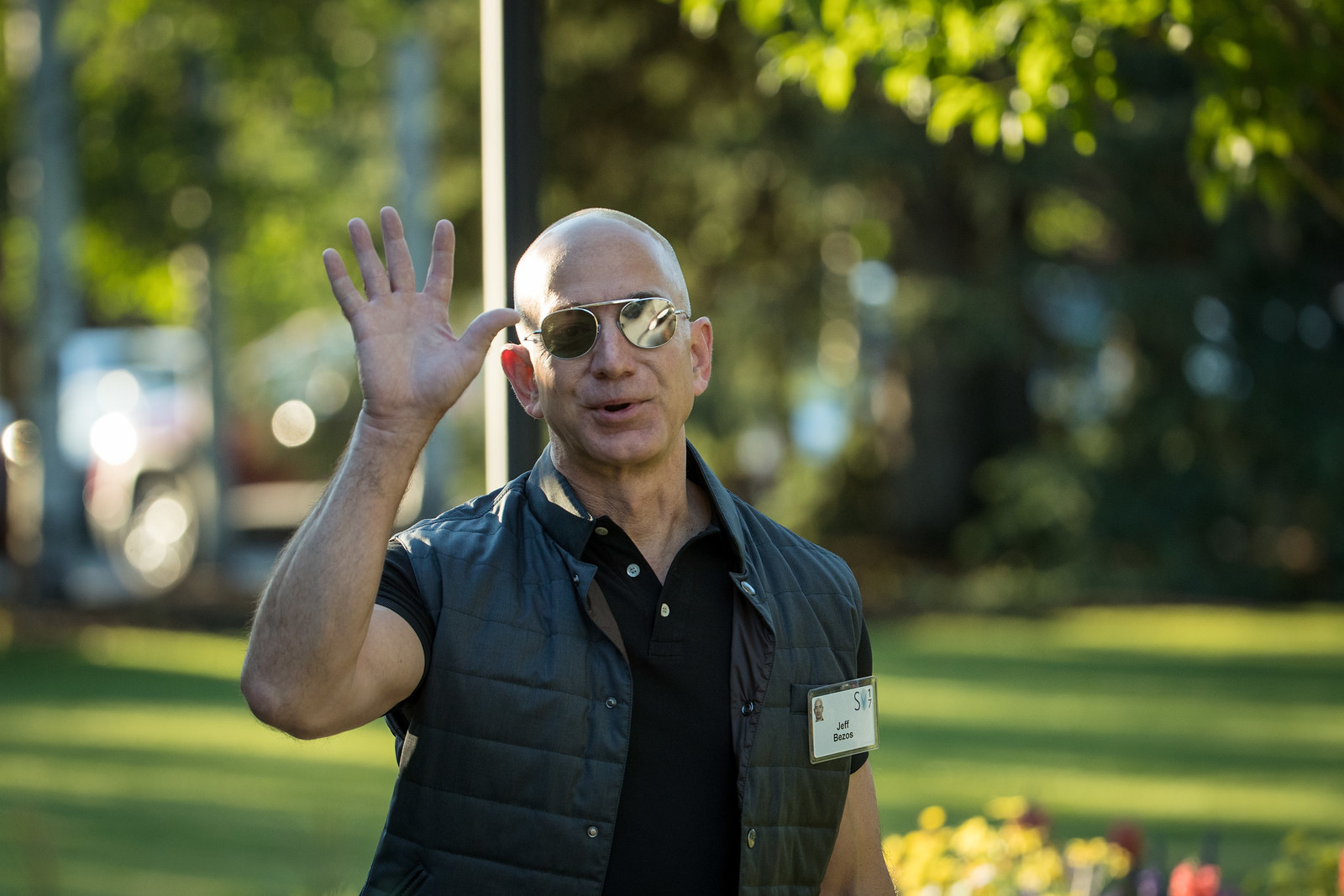 And that's not all Bezos has up his now hella stylish sleeve: just look at this gray bomber jacket he's sporting here...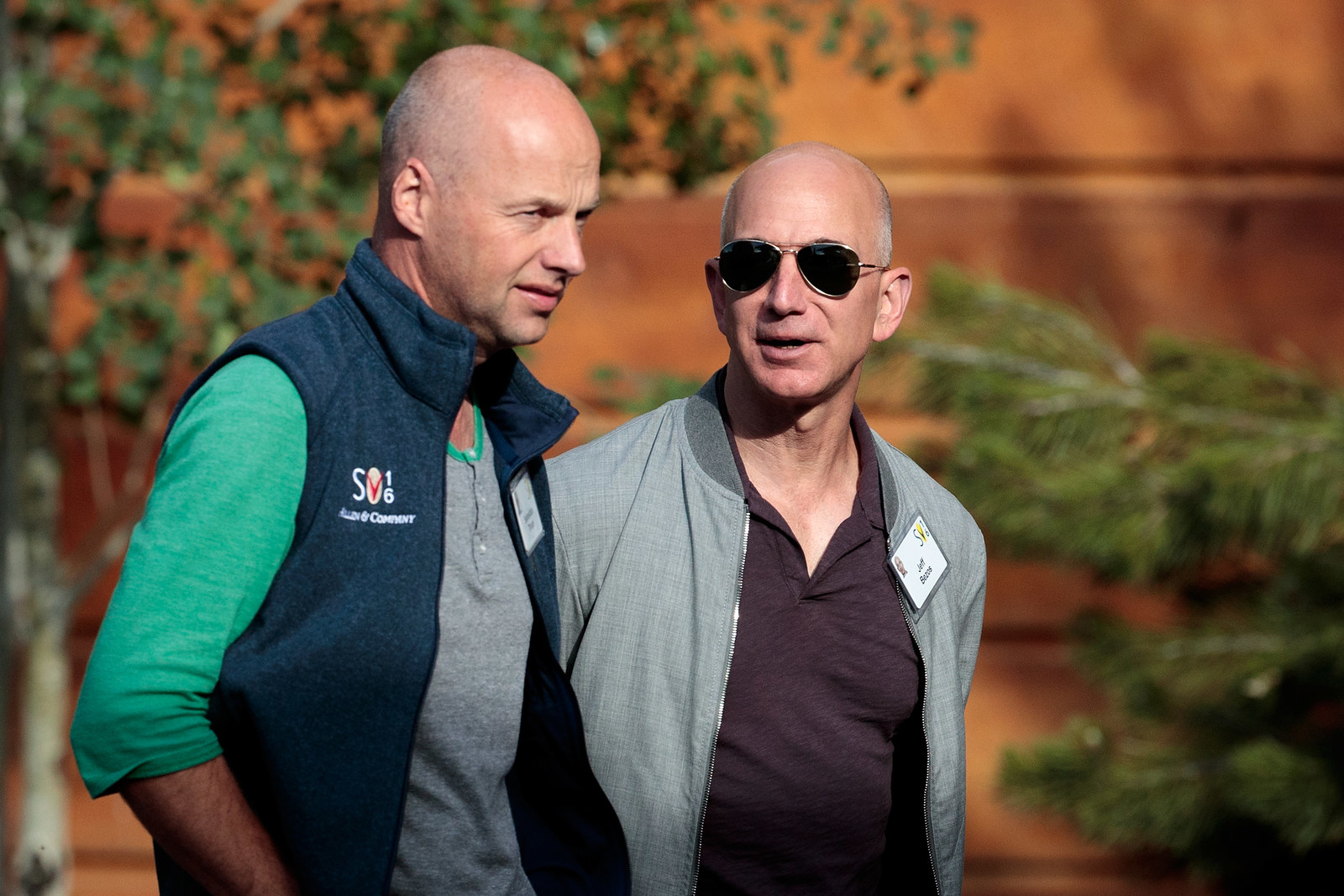 And here's another lightweight number, featuring either corduroy or suede made from the hide of a mythical creature.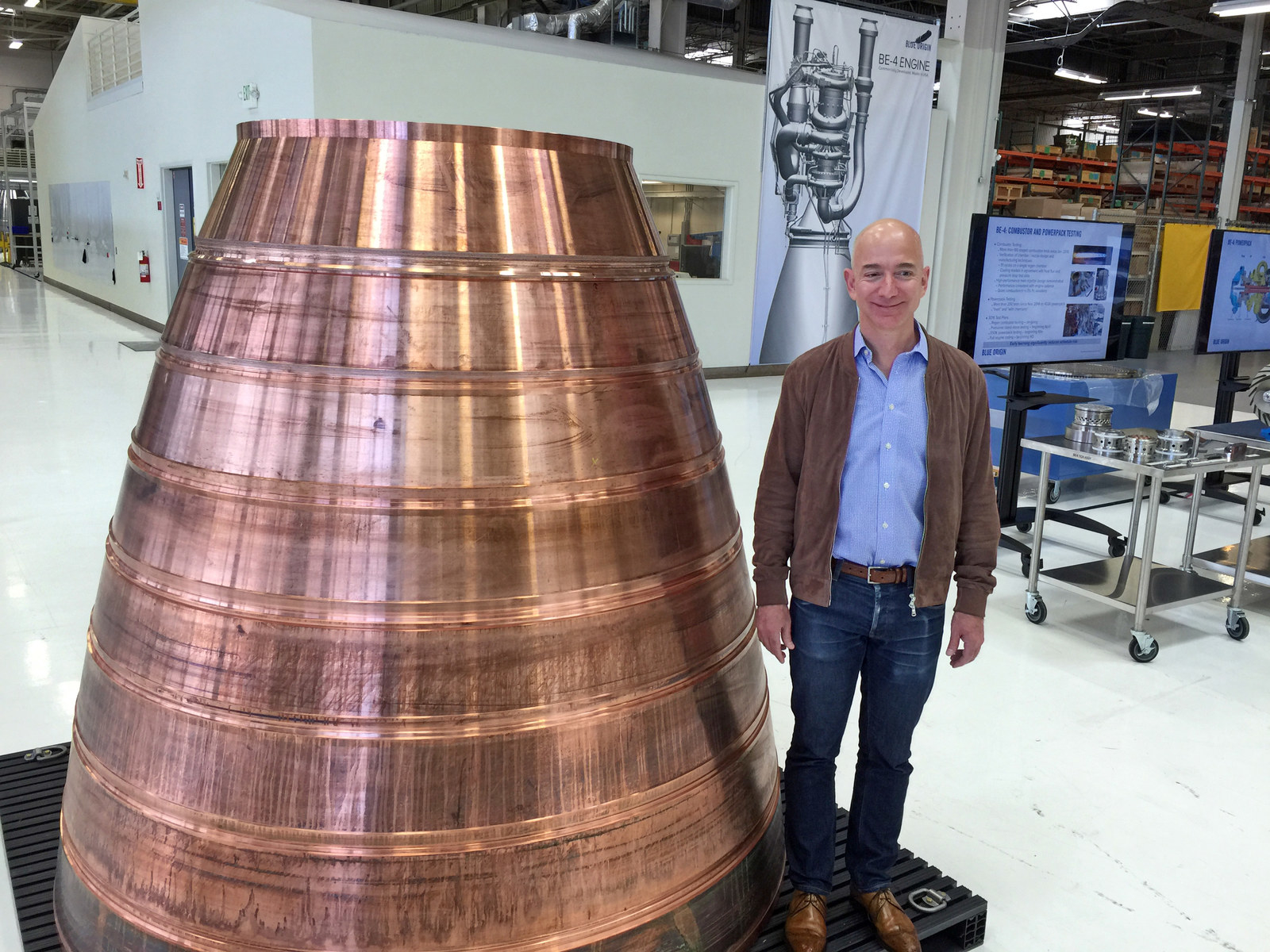 Here, we have Bezos returning to his tried-and-true vest style again, this time with a nice navy hardshell...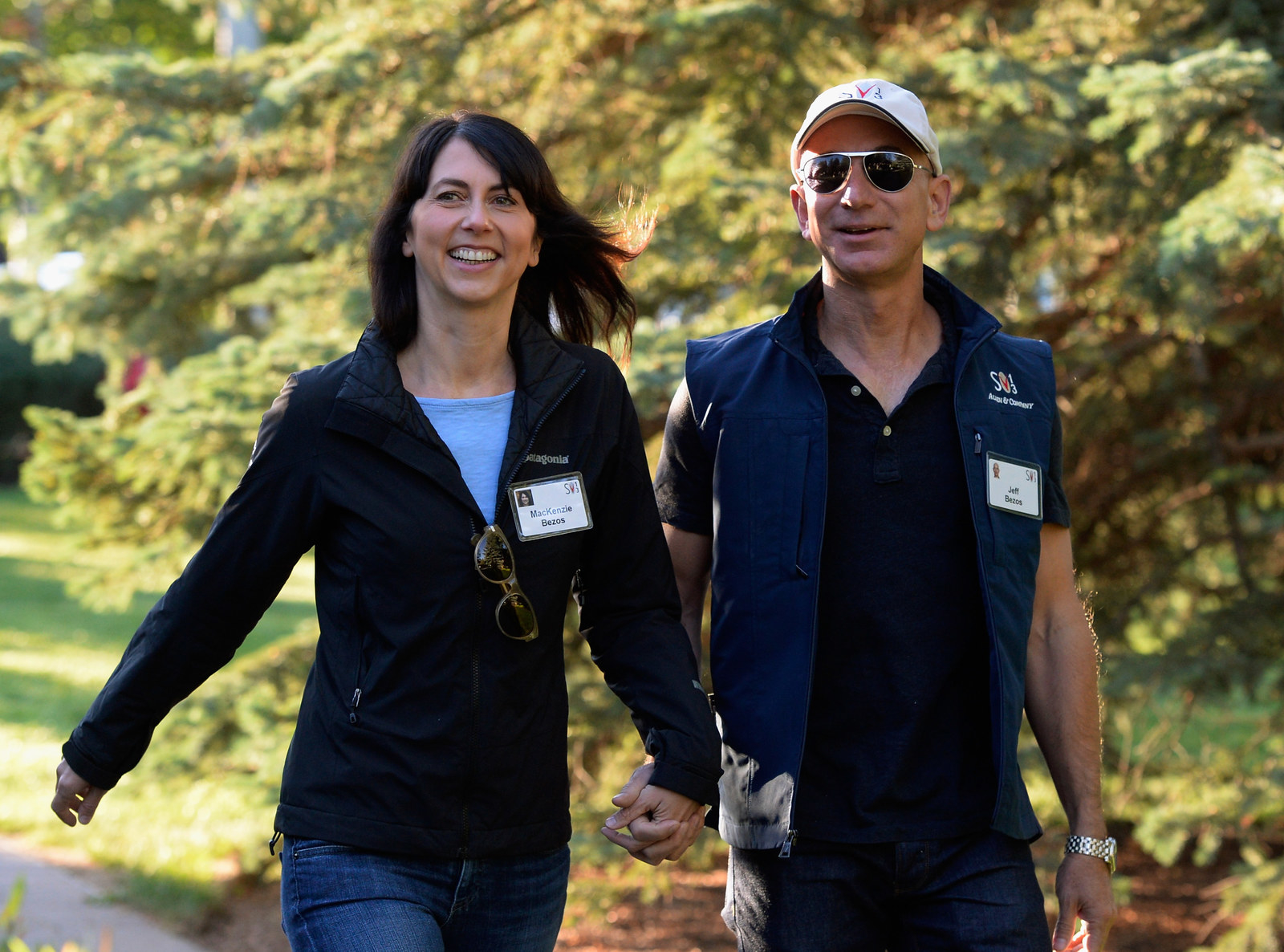 And I'm honestly loving the understated ivory at work here on Bezos's jodhpuri suit, which he debuted on a trip to Bangalore, India, a few years ago.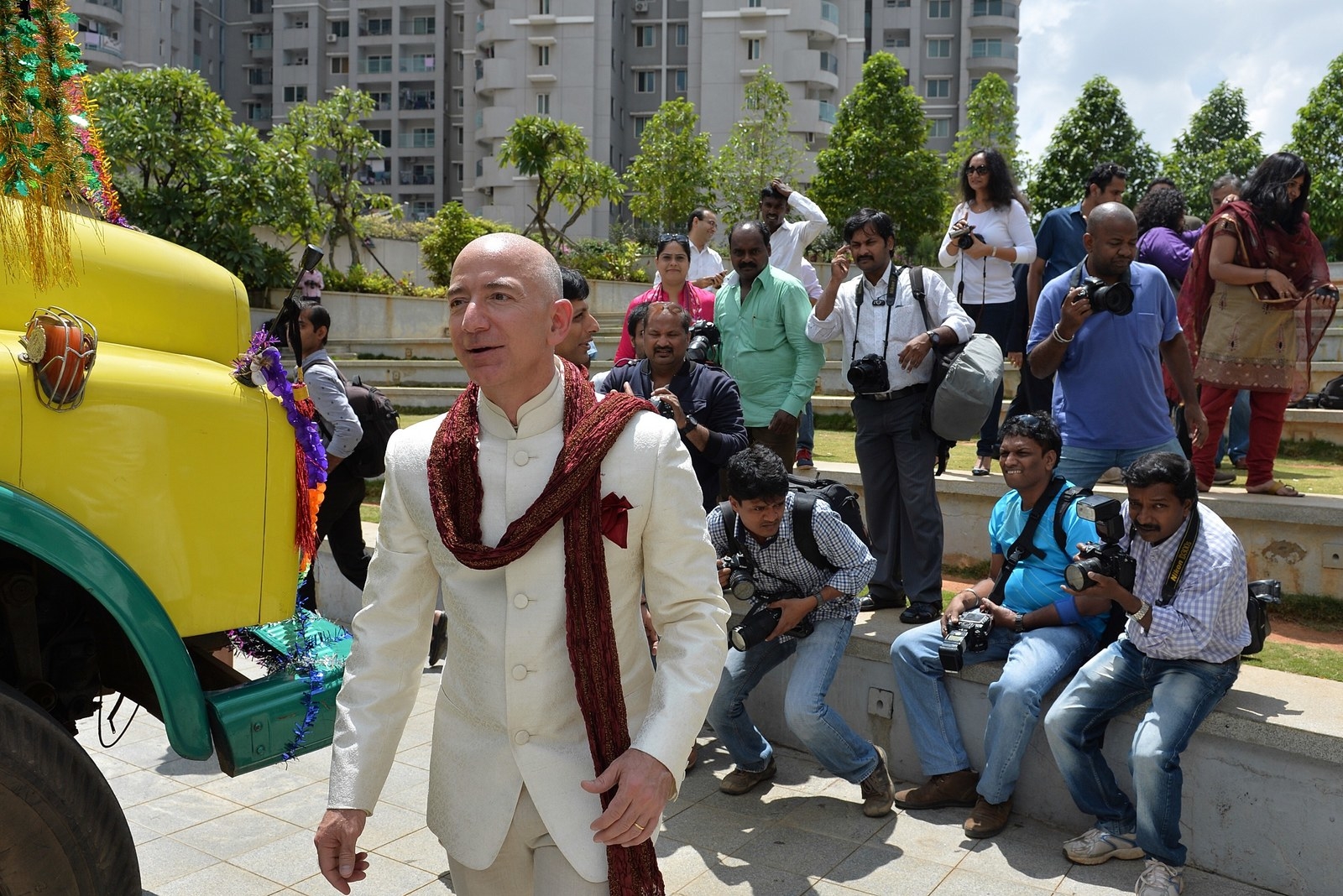 Remember varsity jackets? Bezos does us one better here, with this bad space boy remix on the leather sleeve...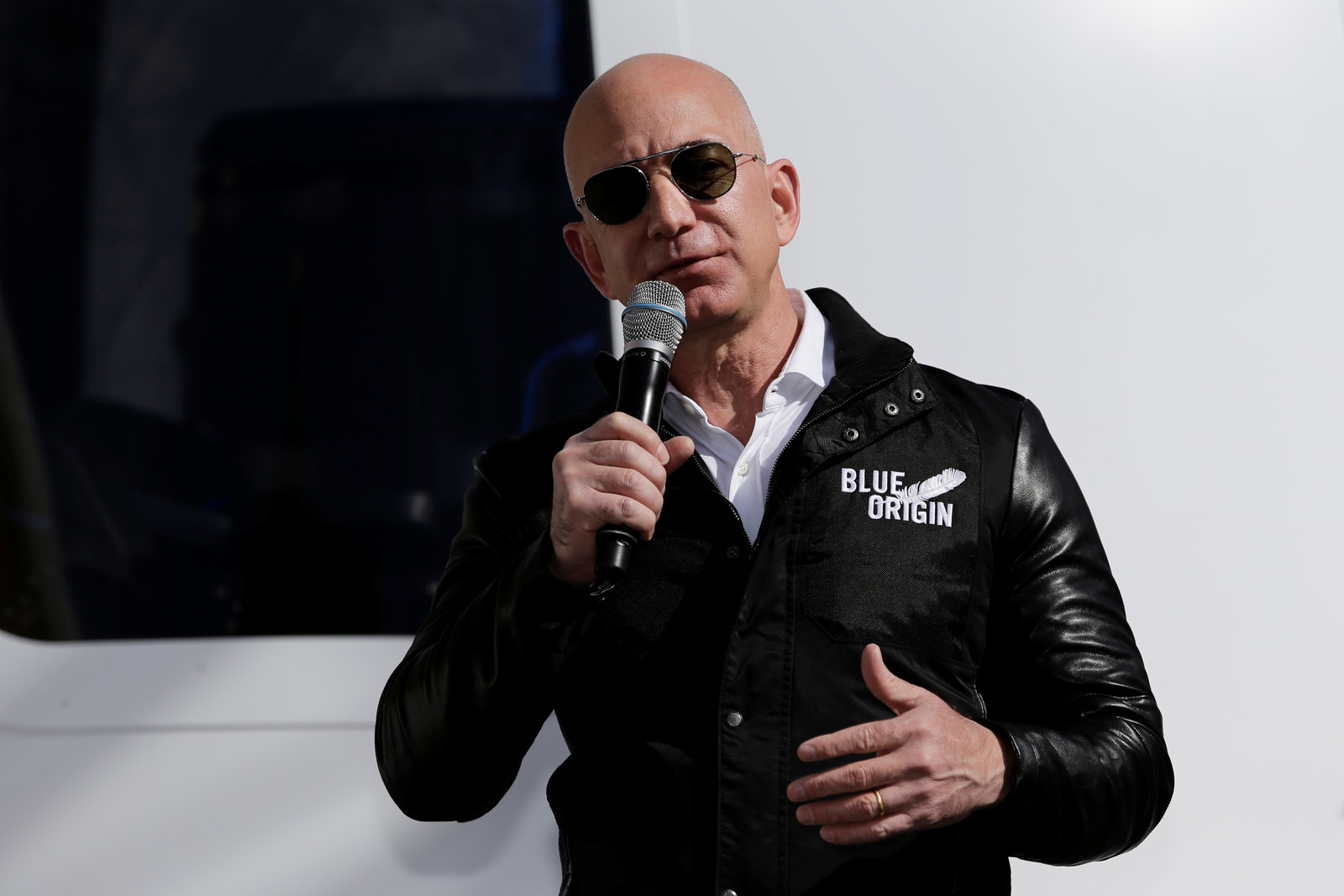 And okay, I know dinner jackets are ~technically~ not outerwear, but dannnn, B! Is that silk?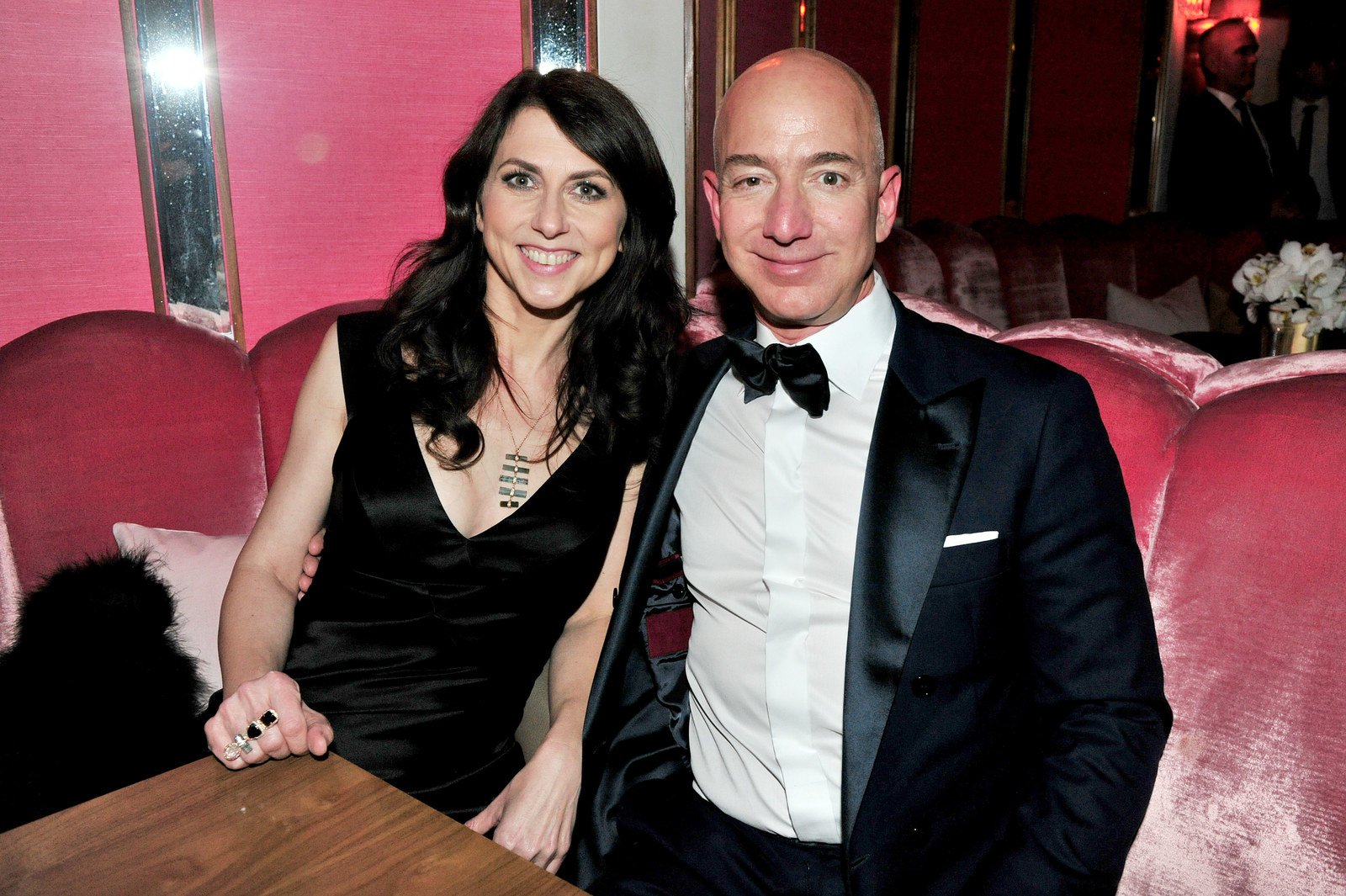 And finally, let us count the ways we completely appreciate Bezos rocking the every(rich)man's ultimate statement piece: the leather bomber.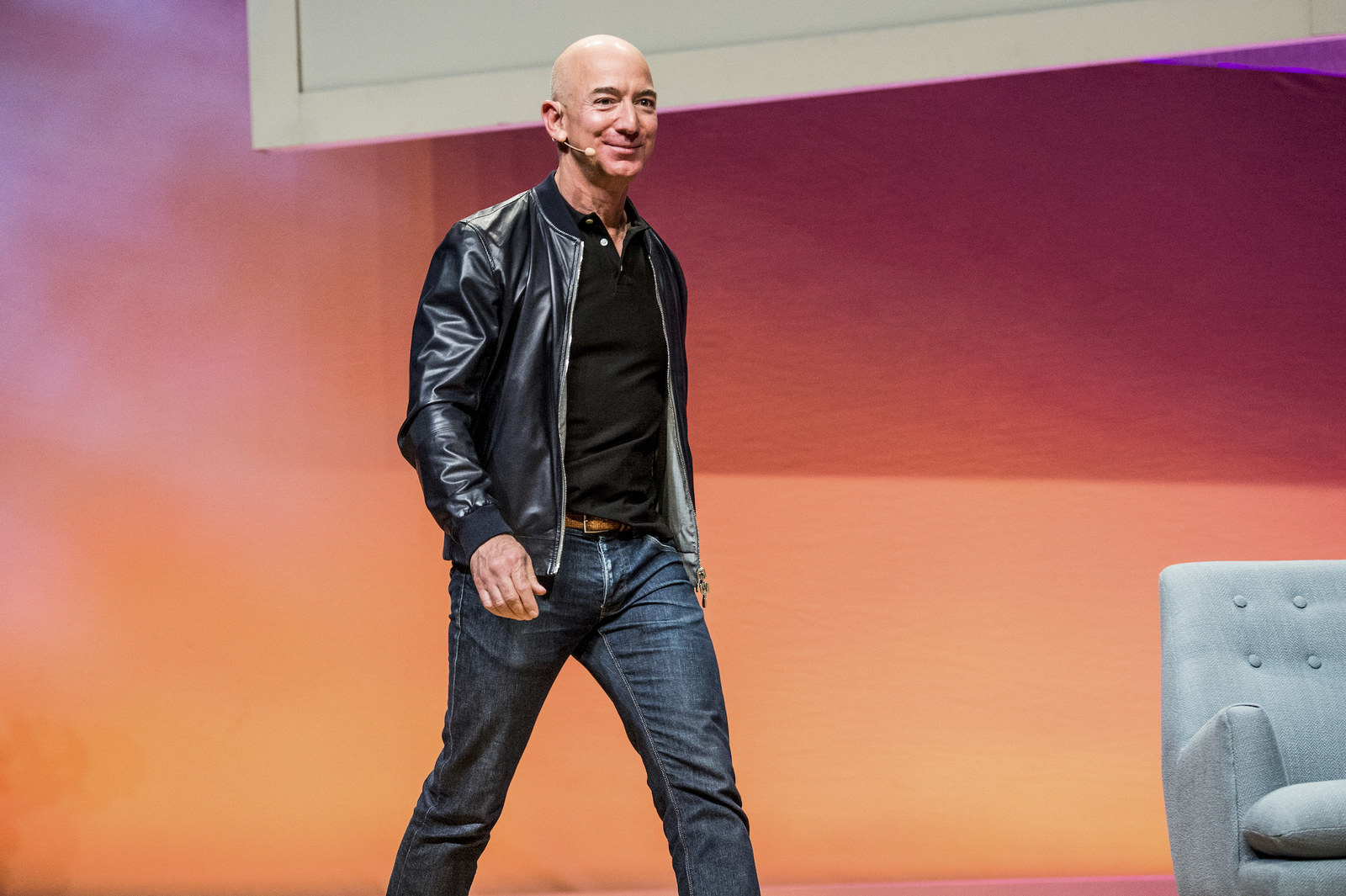 Clearly, Bezos knows what works for him, and he's totally owning it here: a strong knit collar, dark neutrals and lustrous leather.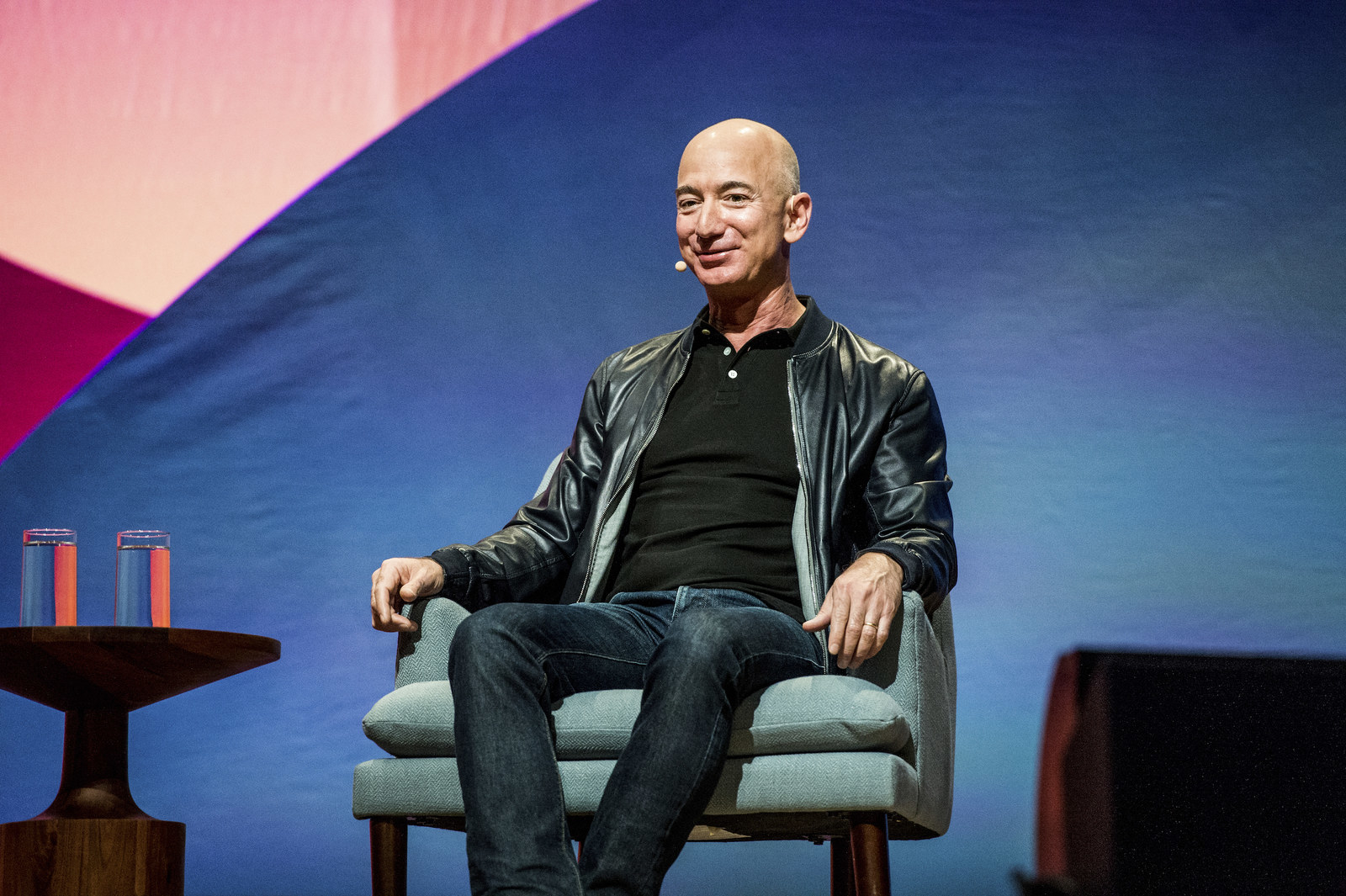 Although, if we really think about it... is there anything this guy can't own?