From her utterly creepy Pennywise...
... to her incredibly timely Tide Pod zombie, Mychal's transformations are truly spectacular.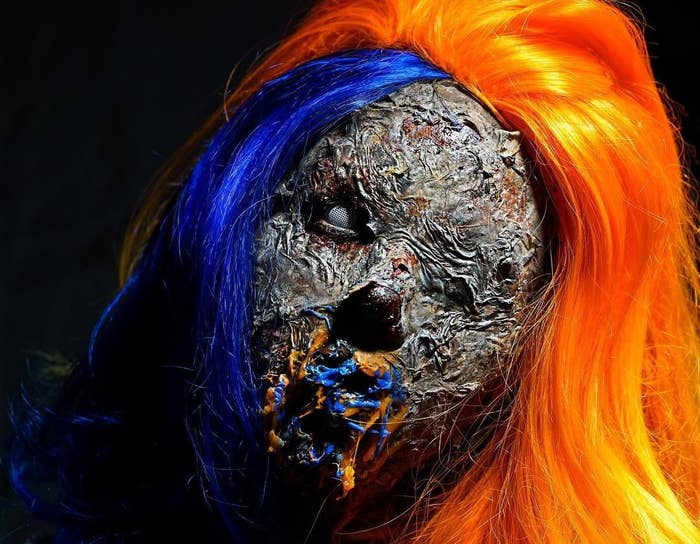 However, Mykie's latest transformation is equal parts impressive and terrifying. Using only products found at a Walgreens, Mykie turned herself into Squidward from Spongebob SquarePants.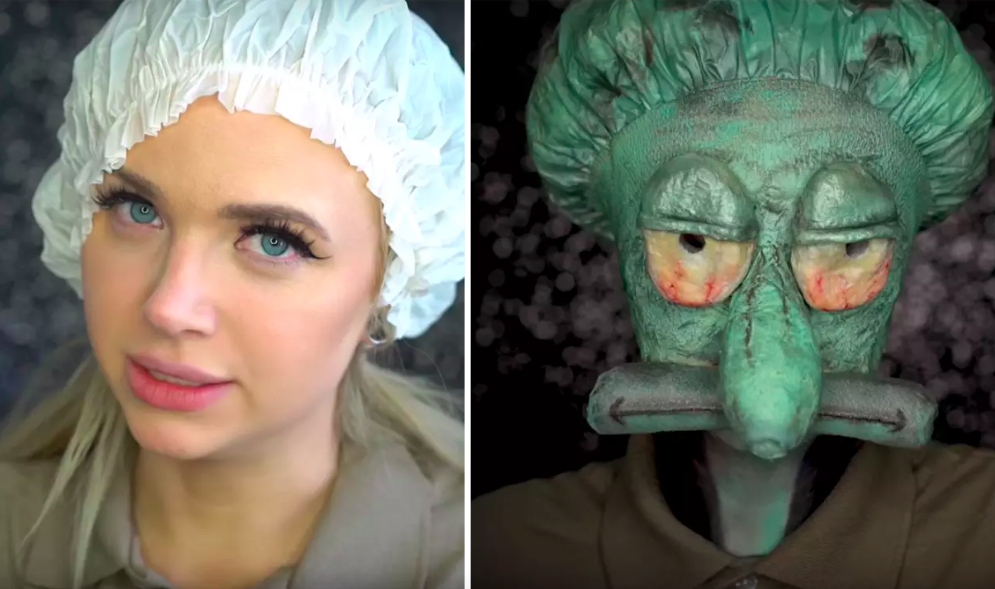 The look was made out of items such as a shower cap, foam swords, a beauty blender, nipple covers, and of course, a condom for Squidward's nose.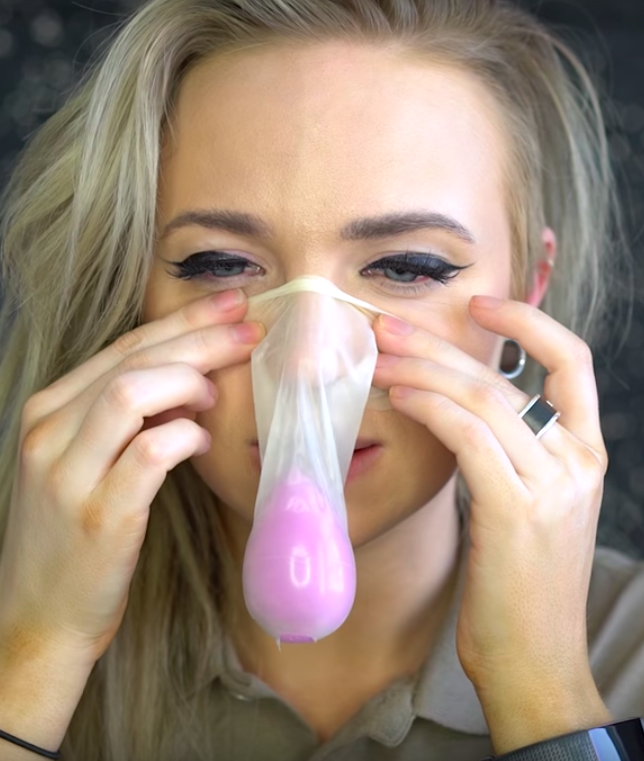 Here is Mykie before the transformation.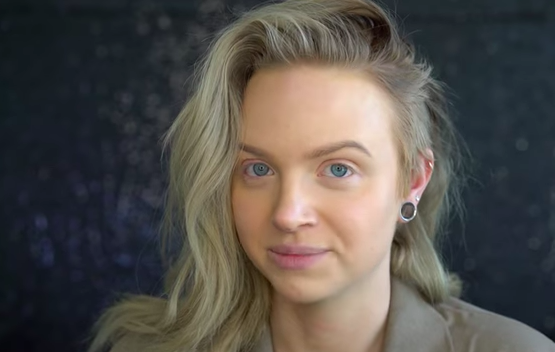 And here is Mykie, two days and multiple bottles of lash glue later, in her final Squidward form.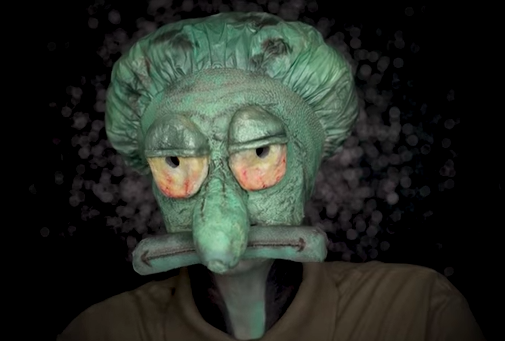 The final result is impressive for a drugstore challenge, but it's also going to haunt me in my dreams.
Way to work with what you've got Mykie. 100 points to you for creativity. Now if you'll excuse me, I've got to splash some holy water on my laptop to cleanse my screen from the curse that is this gif.