Nicole Kidman Is Not Here For Anyone Moving In With Their Partner Before Getting Engaged
Raise your hand if you feel uncomfortable.
Corden starting asking Harington about what it's like moving in with his costar turned girlfriend Rose Leslie, and Harrington couldn't be more adorable.
But then Nicole Kidman swooped in, just like your family at Thanksgiving, and put Harington on the spot, asking, "Are you gonna get married?"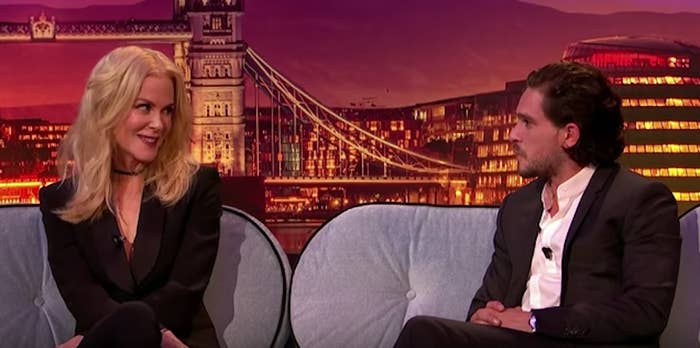 Everyone's reaction was priceless. Corden's face was all like, "Oh no, she didn't just ask my guest that."
Honestly, the three of them all together looks like a modern Renaissance painting.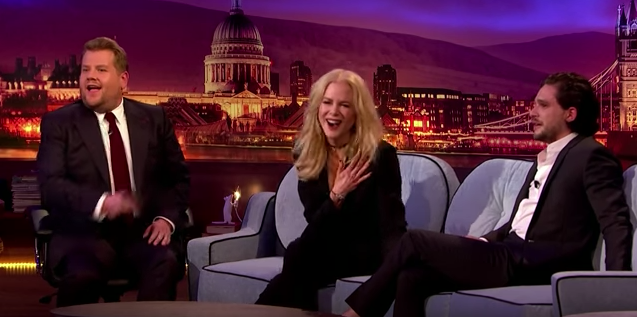 While you've got to appreciate Kidman playing the ultimate wing woman, I can't imagine the conversation between Harington and Leslie when he gets home.
While there are no plans for a Game of Thrones engagement just yet, let's hope if they do get married it's not a red wedding for Harington and Leslie.