On Tuesday, CoverGirl released its newest #IAmWhatIMakeUp ad featuring Amy Deanna, a model with vitiligo.
In the ad, Deanna asks, "Why try to blend in, when you can choose how to stand out?" The message is powerful and Deanna looks absolutely flawless.
As CoverGirl's first model with vitiligo, obviously awareness is close to Deanna's heart. "It's a part of my identity, but it doesn't define who I am," she told People. "For there to be so many of us and so little representation, it's truly disheartening."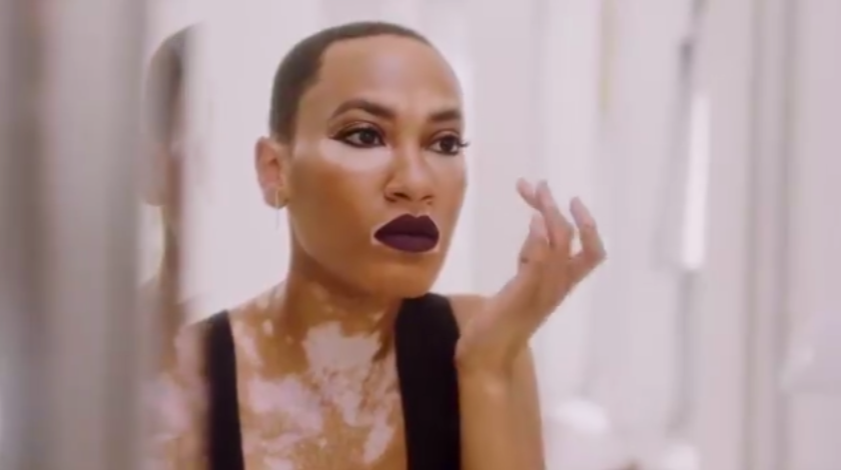 While the beauty industry still has a long way to go in terms of diversity, Deanna sees this opportunity as a step in the right direction. "Inclusivity is important — not just for people of different backgrounds and ethnicities, but also people of all sizes," she said. "That's why I was so excited to partner with CoverGirl on this project."
Deanna isn't the first model with vitiligo to make waves in the beauty industry. In 2014, Winnie Harlow helped spread vitiligo awareness after appearing on America's Next Top Model.
While Deanna strives to promote diversity, she also wants to remind others to be kind to themselves. "There's something about believing in yourself and being confident," she said. "Practice it, look in the mirror, smile big and compliment yourself. You can be whatever you want to be. You've just got to believe it."