15 Times Twitter Fell For Men Doing The Absolute Bare Minimum
We've all been there at some point in time.
2.
Or when he surprised you with chicken nuggets.
3.
When your hands were full so he opened a door for you.
4.
When he got along well with children.
6.
When he made eye contact with you that one time.
7.
When he ran errands with you.
8.
When he remembered to text you back.
11.
When he carried a suitcase for you.
13.
When you sneezed and he said "bless you."
14.
When he interacted with you on social media.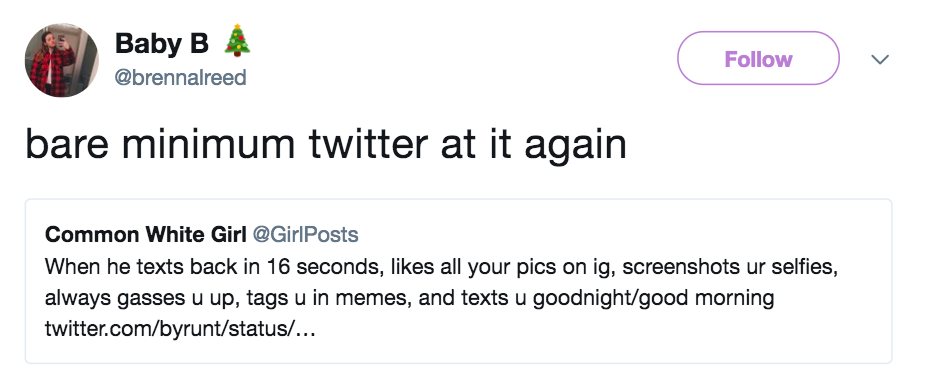 15.
And basically any time he treated women with common decency.
Raise your standards, folks. You deserve it.