Some gimlet-eyed viewers of President Barack Obama's State of the Union address last night noticed that First Lady Michelle Obama's outfit looked familiar.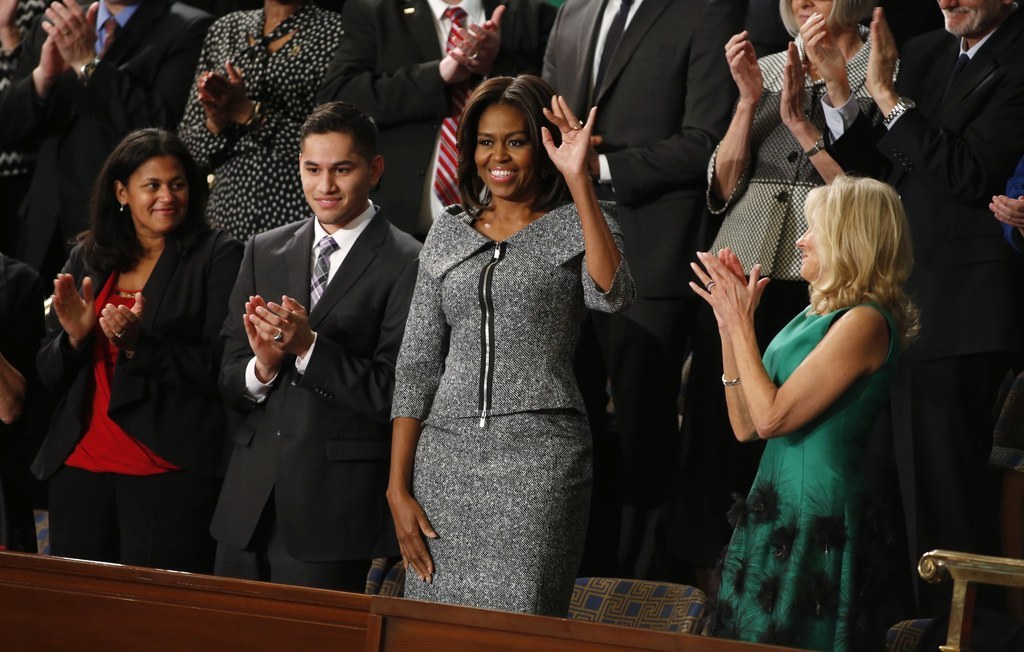 Obama's black-and-white jacket and skirt by designer Michael Kors is identical to one worn by Julianna Margulies' character Alicia Florrick in an episode of the TV drama The Good Wife.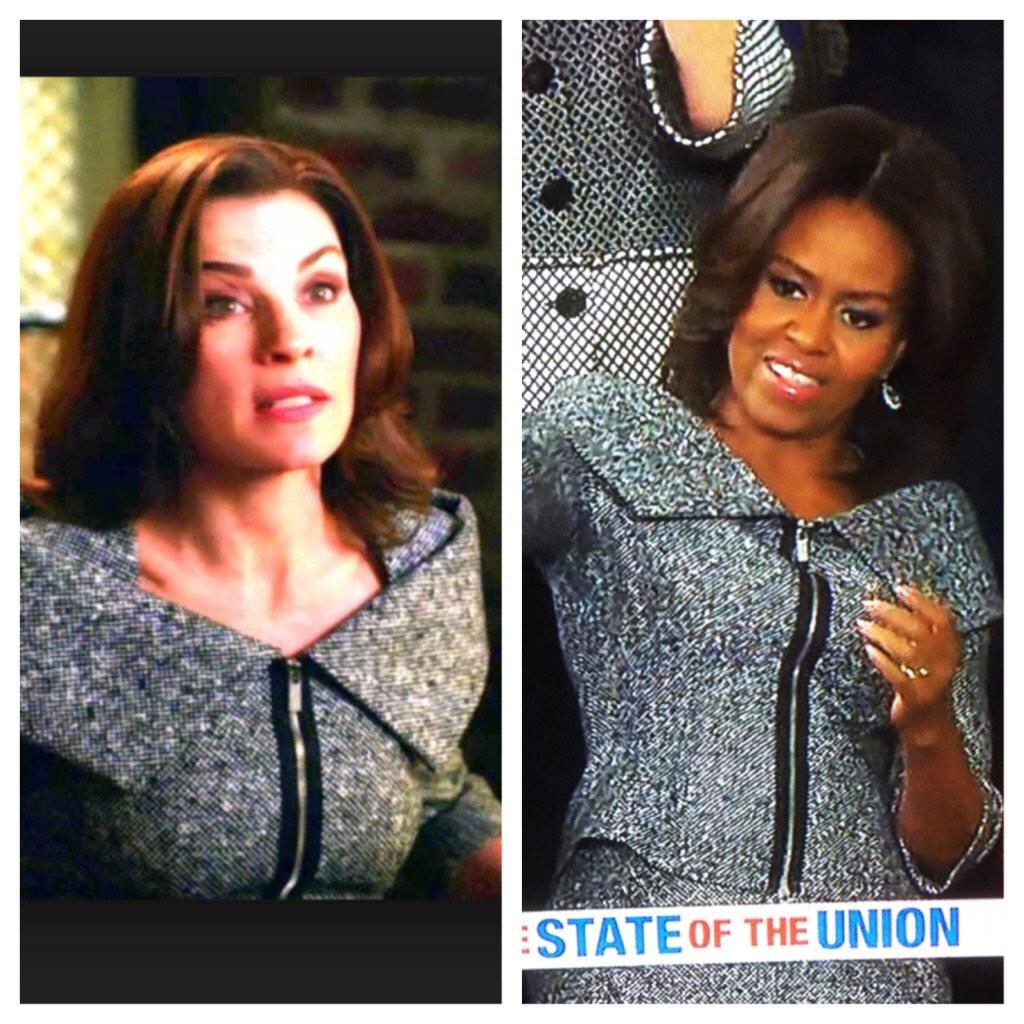 It made people emotional.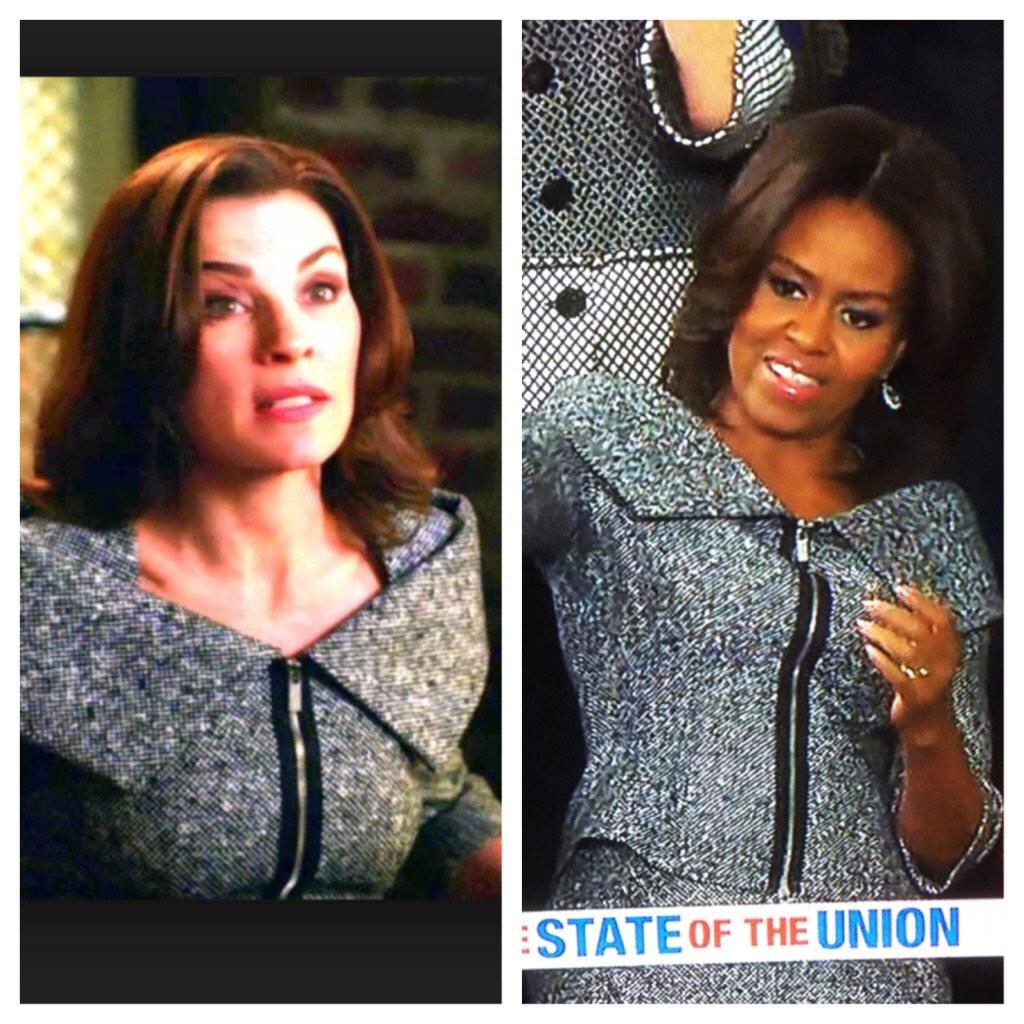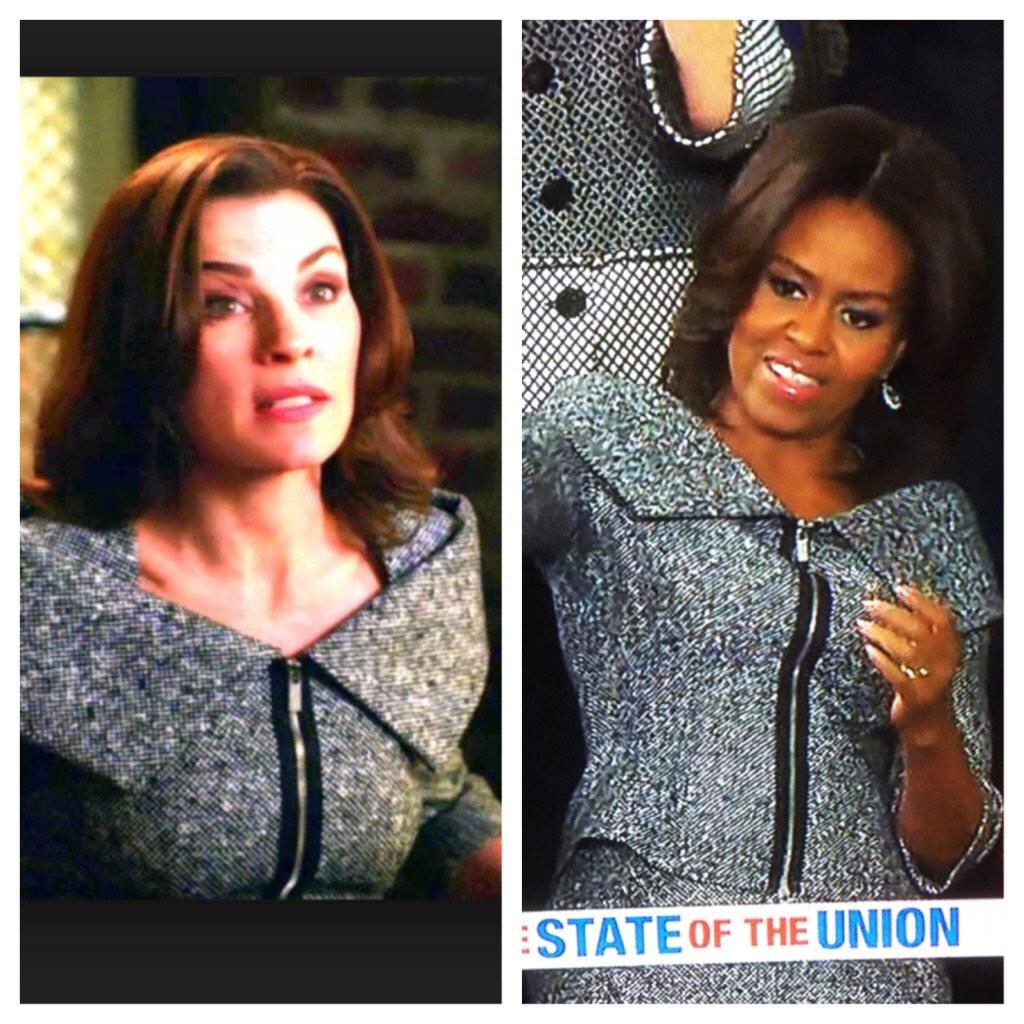 But instead of asking this question...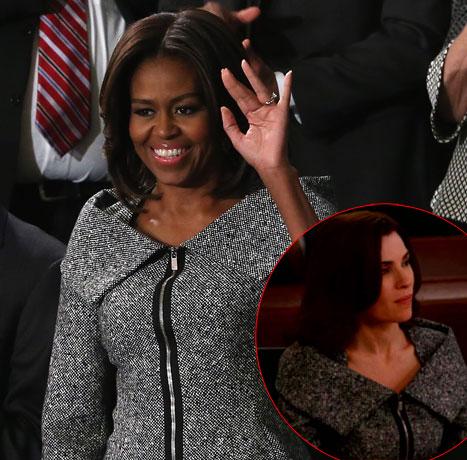 ...we should be asking this one.
(Even though Alicia is running for State's Attorney, but anyway!)
More importantly, we should start this campaign IMMEDIATELY:
America, come 2016, your choice is clear: a dream ticket comprising the two fiercest lawyers to ever come out of Chicago.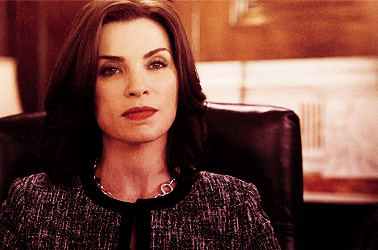 Looks like there are no comments yet.
Be the first to comment!