This Bedroom Has Banksy's Hanging KKK Man On The Wall And It's Terrifying
Can you imagine waking up to this every morning? H/T: Joe.ie.
So a room in a flat in this building in Kimmage, south Dublin, is currently for rent.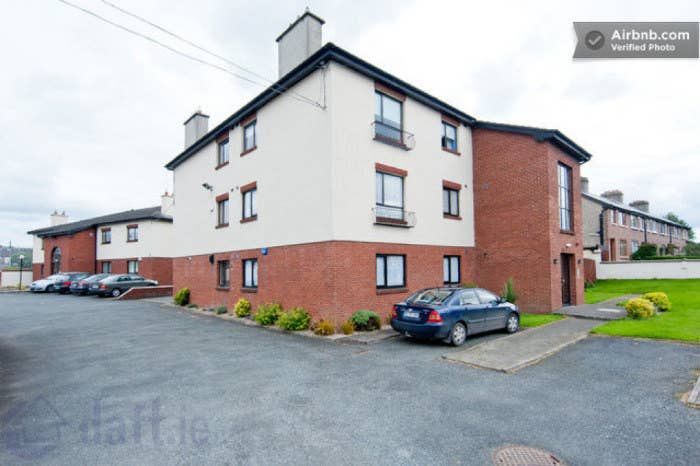 Inside, the place looks like a perfectly ordinary home...
And the cost of renting the room? €650 (£490 / $740) a month.
Oops. Something went wrong. Please try again later
Looks like we are having a problem on the server.
Would you be okay sleeping in a room with a hanging man printed on the wall?
Yeah, it's just a painting. Chill.

Hells no! Burn it with fire. Or, y'know, paint over it.