On Aug. 2, the Miami Heat held open auditions for its dance squad.
Dozens of ladies turned out with the hope of making it to the "boot camp" stage and ultimately win a coveted spot on the dance team.
Well, dozens of ladies...and one very talented guy.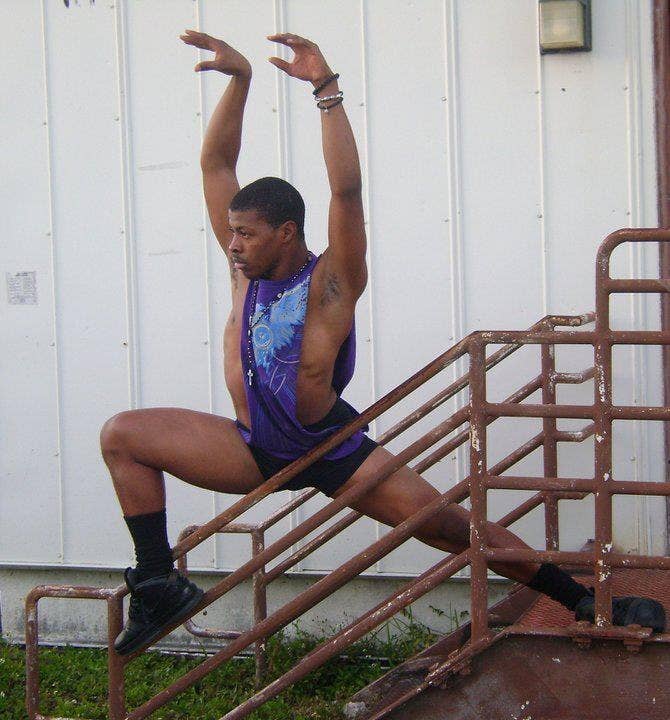 Keith Wilson told BuzzFeed News he's been dancing since he was a kid. He tried out for the squad in 2012 and failed to make the all-women team, but wanted to give it one more go.
He said when Beyoncé's "Run the World (Girls)" started playing during the freestyle round, he knew he'd kill it. "It was very simple and easy for me to catch the beat, catch the move, and just milk it for what it was," he said.
Wilson, who runs his own dance company, made it through to the third round but wasn't selected for the boot camp — a decision he thinks was due to his gender.
"I do believe it was because of my gender, and that the Heat is not ready for a guy right now," he said. "In due time they'll be open to it, though."
Still, Wilson said he was grateful for the opportunity to strut his stuff. He said he hopes his moves inspire other young male dancers: "Go for it! Even if you get cut, it only takes one 'Yes' to make all the difference."
A spokesperson for the Miami Heat did not immediately return a request for comment.