There's Been A Riot At A Darts Competition; Yes, A Darts Competition
You read that right.
A darts competition in Melbourne, Australia, erupted into violence Saturday as costumed spectators threw plastic chairs and tables.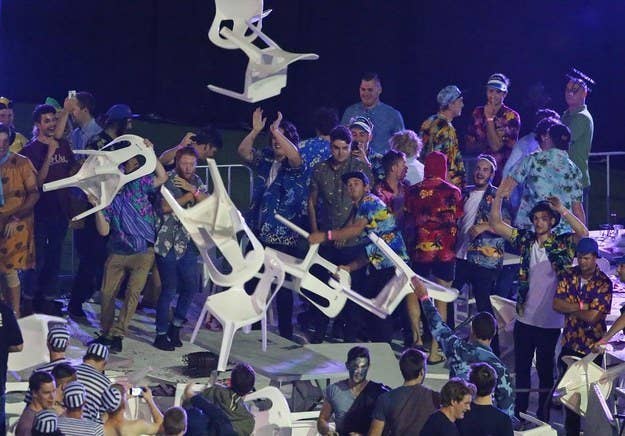 Crowds had gathered at Etihad Stadium for the Invitational Darts Challenge final between Dutchman Michael 'Mighty Mike' van Gerwen and Australia's Simon 'The Wizard' Whitlock, the BBC reported.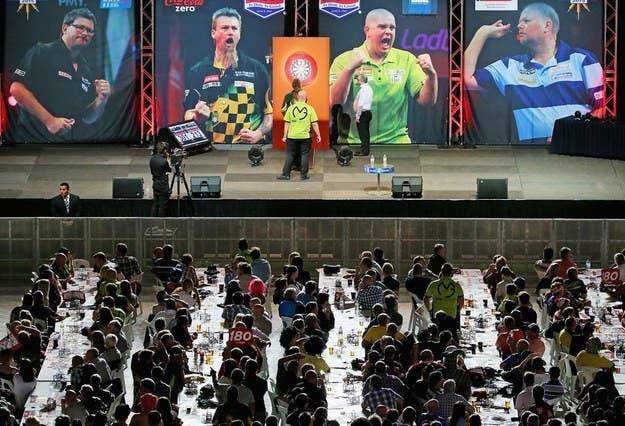 But play was halted when the crowd began hoisting plastic chairs into the air.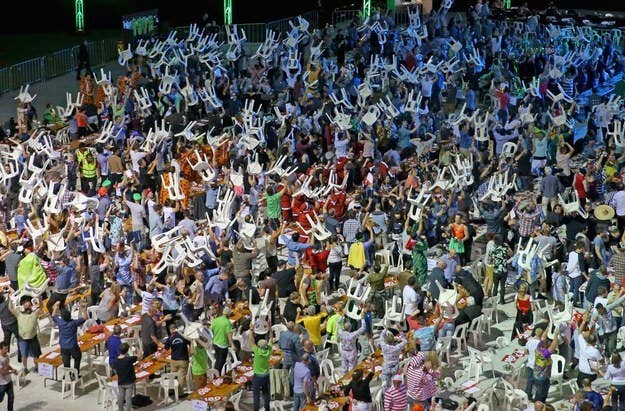 "It was an absolute mess, drunken idiots that were getting bored and looking for a bit of excitement," one eyewitness told The Age newspaper.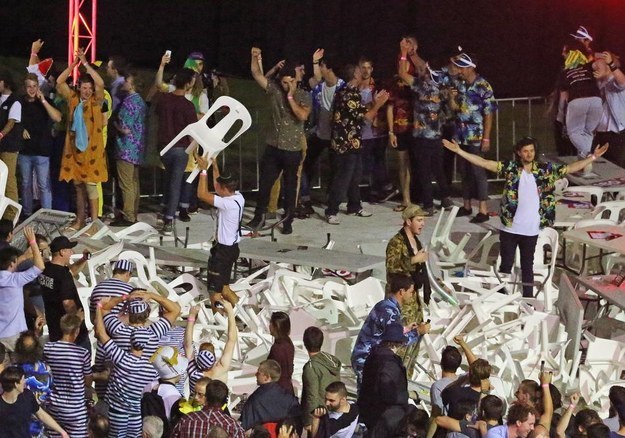 The spectators, dressed in costumes, hurled the chairs at one another, as security guards struggled to control the situation.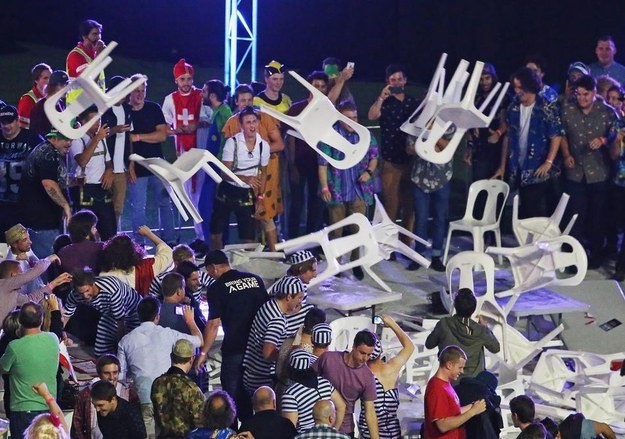 The plastic chairs were picture flying into the air.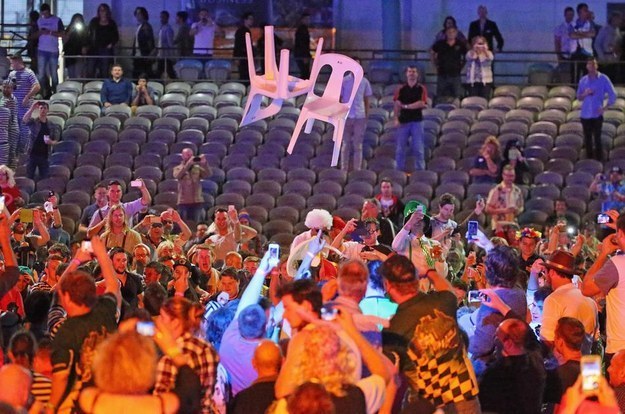 Piles of chairs soon built up among the boisterous crowd.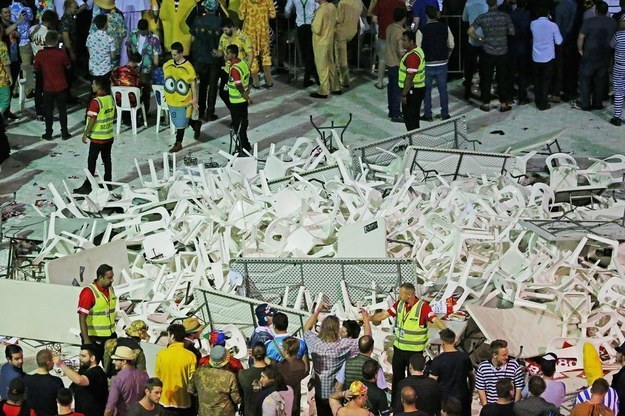 Police had to be called to control the unruly spectators.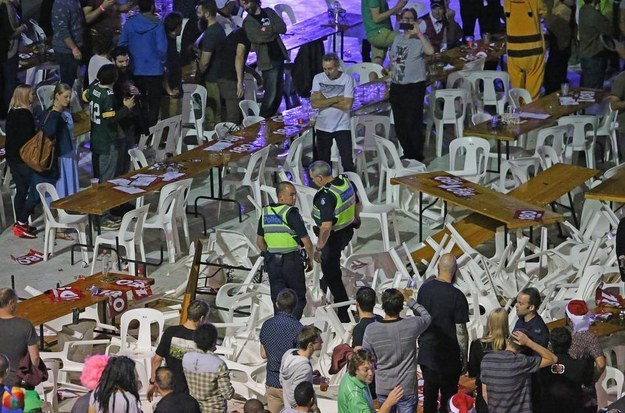 The eventual winner, van Gerwen, looked disgusted with the crowd's behavior, an eyewitness told The Age.