Royal Albert Hall in London has been transformed into a tennis court for the Statoil Masters tournament, with the charity event Mylan WTT Smash Hits taking place Sunday to raise money for Sir Elton John's AIDS Foundation. Among the glittering crowd at the charity event was the music legend himself, pictured here looking cool courtside.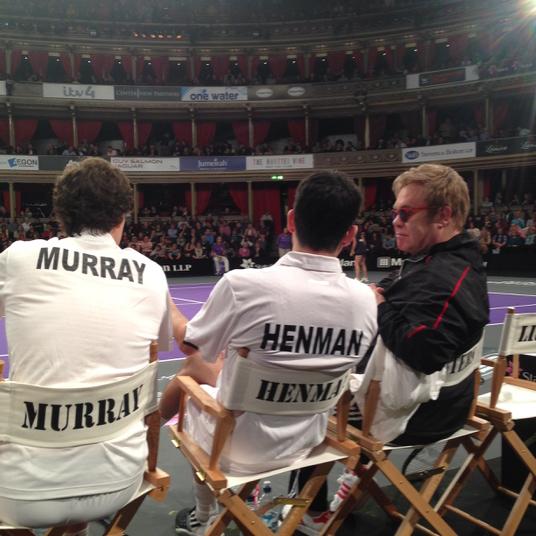 Ouch. Right in the embarrassment.